Author Archive
"Why are we here?" As leaders, this is one of the most difficult questions to wrestle with. Every person wants to know the why behind the orders they both give and receive. Every person wants to have a purpose. We all want to know that our actions matter. It is a challenging question to answer, though, because we are in a complicated business in a complicated world and because our country, our leadership and our culture – focused on trade over profession – have allowed us to wander astray.
Why are we here? In the simplest terms, members of the military exist to defend our country. In the words of so many commanding officers, we exist to bring immediate, sustained, and overwhelming combat power in pursuit of national objectives. On a Navy deployment, more often than not, we exist for the sake of deterrence. Ask one of our junior Sailors, and you are likely to hear an earnest "I'm here to fix the engines" or "I'm here to work on the radar": in other words, "I'm here to conduct maintenance."
After September 11th, the country – including the military – got caught up in a patriotic fervor. The answer to "why are we here?" became "to kill terrorists." In the wake of such a horrific event, that answer made sense. But, after 15 years – 11 for me – it has started to ring hollow.
Why are we here? To kill terrorists? To what end?
Why are we here? To deter Syria, Russia, Iran, ISIS, al-Qaeda, China, and North Korea? To what end?
Why are we here? To train the Iraqi Navy? To what end?
Why are we here? To conduct sparse and hugely restrained counter-piracy operations? To what end?
Why are we here? To win hearts and minds? To what end?
Why are we here? What is the role of today's U.S. Military? Is it to defend our shores? Is it to defend our allies? Is it to pick fights or exercise hard diplomacy? This is not a new question for most. I do not discount the answer many troops give – that we are here for each other. I feel that too. It is the deepest and most meaningful answer to the question. Far too often though, the nature of our jobs causes us to focus inwardly – we lose sight of our greater obligation to our fellow citizens. Recently, three events made me think more acutely about how we define what it is we do, why what we do matters, and how, or if, our actions connect us to the American people we theoretically serve.
Why are we here? My ship just returned from a Theater Security Cooperation and deterrence-driven deployment. I came aboard during the last two months. It is not common to get into deep discussions with your Sailors about our greater purpose, but it should be. As leaders, we could be better about this. I could be better. No doubt that our Sailors would be more motivated if they were consistently briefed about the impact of their daily actions. But more often than not, the answer is a challenging one to translate, if apparent at all. "We are here to keep the Chinese at bay – to challenge their excessive claims and to defend our allies – so let's grind down that rust!" One way or another, I think that they felt their purpose was to be on deployment. While this bland answer works in the short term, it lacks clarity. It is void of emotion. It leaves most Sailors feeling empty and less invested in the effort. A few weeks ago, the chain of command was discussing yet another non-judicial punishment case, and the theory was floated that our high post-deployment operational tempo – a tempo with dubious greater purpose marked by aggravating weeks at sea supporting the training of other units – was the root cause for many of the disciplinary cases we were witnessing. It was not an earth-shattering observation. The cycle our Sailors and troops in every service know is: train for deployment, be on deployment, and be not on deployment, with very little time – or active leadership – spent on why. I struggle with this challenge no matter where I find myself in the cycle. When addressing my Sailors, I revert to the "we are here for each other" purpose. It is not cliché, but I crave more substance in the answer. I know they do, as well.
Why are we here? In early October, an organization, likely Houthi rebels, shot several cruise missiles into the Red Sea at a good friend of mine. At his shipmates. At their ship. At America. The ship performed brilliantly, defending themselves and their fellow ships from imminent harm. This was notable for a variety of reasons. To the media, it was the first time a U.S. Navy ship had been shot at by cruise missiles since the Stark. To the Surface Fleet, it showed that the long-deployed but previously combat un-tested Aegis Combat System worked. To Surface Warfare Officers, who train their entire careers for this exact – but previously somewhat far-fetched – scenario, it proved that the training paid off. To me, it meant that my friend was still alive. In this instance, they were there for each other. But before they were shot at, why were they there? For deterrence and to keep sea lines of communication open? Maybe. But to what end? While both are important missions, some call this "being the world's policeman." Is that why we are here, and if so, why are we so reluctant to say so?
Why are we here? Our ship was recently at one of this nation's Fleet Weeks; a rare opportunity to interact with the public we are so often distanced from and a chance to show tax payers and visitors alike what our ships – and our Sailors – have to offer. As the first day's duty officer, I was impressed to see thousands of people queue up for a two-plus hour wait to spend ten minutes touring the ship. During one of my trips to visit the people waiting in line, I found myself sharing stories with strangers, having my picture taken with them, and smiling pleasantly. Suddenly, a loud voice boomed behind all of us. A young man stood 15 feet away on top of a retaining wall with a small microphone and began to preach. Loudly. Passionately. And, depending on your personal views, a bit controversially. He was smartly dressed, was non-threatening and had no semblance of mental or social issues. People began to stare. They watched intently as security showed up and crowded the man who now preached in bursts interrupted by their polite requests for him to leave and his polite requests to be left alone. Visitors and Sailors alike watched this unfold. The police were mentioned several times. Neither the man nor the security guards were acting inappropriately. Adjacent to a Navy event with dozens of Sailors in uniform interacting with the public, though, the situation quickly became awkward and it seemed that the property owners were intervening on the Navy's behalf. While I was personally concerned about the man's rights, I was even more worried about the CNN Factor – the negative image of on-looking service members watching a man's rights being infringed upon while surrounded by the public we serve.
I went over for a discreet chat. I asked the owners and the guards to let the man speak. Hoping that I was right, I informed them that the Navy did not have a problem with his presence. And finally, I reminded the owners and the guards that, ultimately, this is why we are here. They kindly agreed and went about doing their jobs. Afterwards, I shook the man's hand, asked that he not threaten anyone and mentioned that the Navy and the city were glad to have him. He was genuinely thankful… and then promptly went back to his fire and brimstone. Nobody was in the wrong. Everyone acted professionally and in good faith. As I walked away to deal with the next challenge, I wondered, is this why we are here? So that people can say objectionable things or vote for objectionable people without fear of civil or military uniforms hauling them away? While it might seem obvious, it was the first and only such experience of my career and the closest I had ever felt to finding the answer.
Why are we here? We are indeed here to defend the country, to kill bad guys, for deterrence, and for cooperation with our allies. Hopefully, though, we are ultimately here to ensure the American Way remains intact. But it remains a tough question to answer. An even tougher answer to quantify. And ultimately, it leads to an often perplexing existence for the nation's service members. Our military is incredibly important. I know this to be true. I am fully on-board. As leaders, though, I think we can do a better job of laying a foundation – of answering the question: Why are we here?
It starts at the top – with our national leaders who dictate where we go and what we do. Sending us to fight un-ending battles – wars without defined objectives – causes us to wonder. It trickles down to our service and community leaders. Ordering us to focus on everything but war fighting – when re-learning basic social skills is more important than how to shoot straight – causes us to wonder. Finally, it ends with us. Focusing on showing up to your job – one with an often unpleasant life attached – vice investing in a profession, inevitably causes us to wonder. We need clear actions and regular discussions. Our national leaders must use us judiciously and vocalize their intent. Our service and community leaders must ensure our laser-like focus on the mission, vice the minutiae. We must serve with purpose and communicate effectively with each other and our troops – we are here for each other, but more importantly, we are here for the American People! Why are we here? It is an important question in critical need of a well-defined answer. As professional war fighters of varying services, specialties, and experiences, we should never lose sight of this question, nor its dynamic answer, lest we become lost in our own existence, deploying simply because it is time to deploy or fighting because… what else are we supposed to do?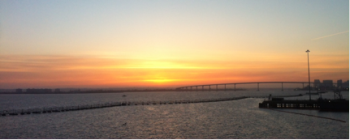 In 2013, an article explored the gulf between creativity and innovation within the U.S. Navy's ranks. It defined creativity as "investing in our future" and innovation as "finding a new way to solve an identified problem." Innovation takes place in the Fleet every day. When Sailors are given the room to think outside-the-box in order to solve problems encountered on the deck-plates, it positively flourishes. Now back at sea, I am pleased to see that "Sailorized Innovations" abound. A few months ago, we were faced with a problem exasperated by the cringe-worthy phrase, "This is how we have always done it."
The ship was moving from the naval station to a civilian shipyard. The assigned berthing barge – where Sailors live and work during an industrial period – was to be placed astern, vice outboard, of the ship. This configuration would require a brow – a "gangplank" for non-Sailors – be run from the pier directly to the barge. To transit between the ship and the barge, a Sailor would have to use the pier. Thus, the ship would need to stand-up extra force protection watch standers to guard the barge. These new posts would add four-thousand man hours to the crew's watch-standing load during its stay in the shipyard.
The goal was to negate the extra watch-standing requirements. While the command was told that every ship had used the configuration in question and managed to survive, the solution seemed quite obvious and easy to accomplish. If a brow could be rigged from the already-protected ship directly to the barge, the need to guard the barge would be erased. The answer seemed simple, but getting to "yes" was another story.
In the Navy, "the box" is frequently defined by Standard Operating Procedures – usually well-established, sometimes stained in blood, and all-too-often acting as blinders to the here-and-now. These can turn into the sworn-enemy of innovation. As Clayton Christensen suggests in his book of the same name, breaking down these confines and pushing the solution to the identified problem outside-the-box, or looking beyond today, is truly the Innovator's Dilemma. How does one come up with a new way to solve a problem – innovate – if they are told that they "cannot get there from here?"
Successful innovation requires a questioning attitude. It requires positivity. It requires a clear goal and buy-in. And finally, it requires tenacity.
It is far easier to say "no" than it is to embrace, or even experiment with, change. This is especially true of people who do not have a vested interest in solving the identified problem; ironically, usually the same people who have the power to institute change. When you encounter a problem and are told to make-due, ask questions. Do not be bowled-over. Do not be bullied. A questioning attitude not only improves quality-of-life, but it has the potential to save a life. If presented with the cop-out, "This is how we have always done it," ask "Why can't we do it this way?" A questioning attitude will require others to engage in the problem and ultimately defend their position amidst your scrutiny.
Negativity is an anti-body to innovation. The concepts are mutually exclusive. The successful innovator must be positive. They must look for solutions, not problems. They must take set-backs in stride and always keep the good that can be done by their innovative spirit at the forefront of their mind. Maintaining a positive, forward-leaning attitude also has a measurable impact on relationships and networking. The keepers of the purse and the makers of the rules will always choose to work with the positive person over their negative counterpart. The innovator's team will move mountains for a positive leader.
Possibly the roughest patch in the pursuit of innovation is that place where it intersects with creativity. Creativity involves coming up with a new idea – investing in our future – and normally does not address an identified problem. Creativity may also add more work for the end-user, hence the moniker, The Good Idea Fairy, used so frequently throughout the military. The Fairy comes out of nowhere, taps his wand, creates a new requirement where none was needed, and flies away as the troops struggle to implement his "gift." Whereas creativity often occurs in a vacuum, successful innovation takes place in the moment and requires a clear goal. What are we trying to solve? This goal ensures that we focus our efforts and maximize the efficiency found in the eventual solution. For the innovator's efforts to gain any traction, they must have buy-in – both from subordinates, who have the know-how, and from superiors, who provide top-cover and latitude, keeping the innovation-incubator safe from intrusion and exerting influence over outside entities.
Most importantly, the successful innovator must be tenacious. Few people are inclined to expend extra effort on another person's behalf. When one attempts to solve an identified problem through innovation, they will more-than-likely be met with a resounding "no!" It is easy to give that answer – it requires half a breath and no brain power. The successful innovator – endeavoring to solve a problem – will hear that answer over and over again. Every new approach to the solution will result in more reasons why "it cannot be done." Innovation is impossible if the innovator does not have the stomach for "no" and gives up in the face of adversity. This is where a questioning attitude, positivity, clear goals and buy-in really count, because with those tools in the innovator's kit, the tenacious flame will remain eternal.
Meaningful innovation is rarely sexy. Though it was not flashy, the ship's innovative solution – running a brow between the ship and the barge – was a non-starter with the shipyard. The ship was told that this configuration was not the way it was done. Though a seemingly benign situation, the ship's leadership had their ideas cast aside. Yet, the commanding officer not only supported the plan developed by his innovators, he in fact directed it, knowing that it would be a major win for the crew and most importantly, would ensure their safety and that of their ship. Through willpower, tenacity, and a drop of common-sense, the ship was able to win the day. A brow was rigged from the ship directly to the barge and one team of watch standers was utilized. This configuration endured for 3 months and ultimately proved popular with both Sailors and the shipyard. It was a shining – if not a somewhat mundane – example of successful innovation.
So who cares? A brow was placed in a new spot instead of the usual spot. Big deal. The reason this matters is that our lower echelon units – in this case, our warships – are suffering under the crushing bureaucracy of higher headquarters and civilian support entities. As one colleague phrased it recently, every single waking moment at work seems as if there are a thousand flaming marbles raining from the overhead – ceiling – and letting one hit the deck will bring about the end of the world. All too often we are faced with minor challenges while our hands are tied behind our backs, our ankles are cuffed, our mouths are taped shut, and someone continually pokes us in the eyes. We must not settle for that. We must seek out the small victories. Our units, our equipment, and our people – not to mention the missions we exist to carry out – are far too important to live by the lowest common denominator. Diving in and having the moral fortitude to respectfully push-back and find innovative solutions to every-day problems, produces an exponential return on an investment of sweat-equity. Things are tough these days and throwing up our arms in exasperation is the easy answer; it is not, however, the right answer.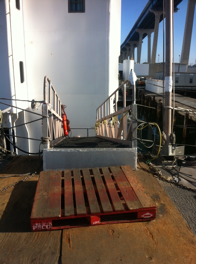 In this case, it was a "misplaced brow" that overcame one of the million "face-palm" situations we are presented with on a nearly-daily basis. This configuration did not save lives and it did not win a battle. It did make a positive impact, though, and as leaders, that should always be the goal. Be respectfully stubborn, innovate as if you are trying to find your way out of a scene in Inception, and keep the fire in your belly burning as you stare down Goliath with steely-eyed determination. Our service and our nation will be put to the test again soon enough. Missiles will fly, explosions will roar, and victory will rely on leaders at all levels who can think for themselves when the lights are out and chaos is everywhere. Train like you fight – do not wait for lives to be on the line – innovate today.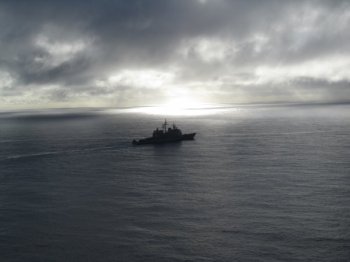 In both Part 1 and Part 2 of this series, I compared various naval counterparts – laying the groundwork for discussing what the U.S. Navy's Surface Warfare Officer community is getting right, and what areas could use improvement. It is easy to complain. Surface Warfare Officers are notorious for it. I am infamous for it, as my peers and superiors alike will attest. Combine our penchant for complaining and our ingrained inferiority complex and it is no wonder that so many SWOs think that everyone else is "doing it better." This time, though, it is not typical-SWO wanking: they aredoing it better, and we must pull our heads out of the sand and catch up. Royal Navy Warfare Officers, U.S. Naval Aviators and nuclear trained officers are specialists and are unmatched masters of their trade. They must train endlessly and they feverishly adhere to standards written in blood to remain at the top of their respective callings. They are role-models and could teach us a thing or two about being the best. As for Surface Warfare Officers – weare good, and that is the problem.
It appears that there is nothing wrong here. As a Surface Warfare Officer myself, I can get onboard with most of the above. There is a seedy underbelly to all of this, though. It thrives on a couple of points: that our greatness has not been tested by an opponent in decades, and that the perspective of greatness is naturally skewed from the top down. If not by desire, doctrine, or intent – then surely through practice – the Surface Warfare Officer community accepts mediocracy.Surface Warfare Officers – and the ships we drive, fight, and lead – guarantee the free flow of commerce across the world. We deliver critical readiness to the Geographic Combatant Commanders and we send a powerful message to both overt and would-be enemies. What we do, works. Our ships deploy and our navy projects unparalleled power around the globe. As an inherently expeditionary force, we ply the world's oceans, go where we please, and influence international events as a matter of course. We conduct prompt and sustained combat operations like no other nation can. Our ships are leaving port and returning safely, they complete the widest variety of operational tasking of any military community, our personnel are advancing, and finally, as one senior community leader put it to me, "We are pretty damn good… I would take our top 50% Department Heads and put them against the top 10% of PWO (RN, Principle Warfare Officers) or Snipes (engineers) and bet on our people."
Tom Skerritt's Viper stood in front of a room filled with the elite – "the best of the best," and told them deadpan: "we'll make you better." In this fictional portrayal, which is representative of the real-life attitudes found in the previously featured communities, good enough, wasn't. Surface Warfare Officers are undoubtedly the best in our business. Unfortunately, context matters, as the same can be said when a Major League club steps into a Little League park. We need to be better. We have ill-defined core-competencies, which leads us to becoming Jacks-of-all-Trades. Our habit of recoiling in horror at the thought of specialization causes us to become plug-and-play officers; ultimately figure-heads and placeholders with little value added to a respective sub-unit. Finally, we do not deliver professionals to the Fleet. One Surface Warfare Officer with multiple commands under his belt conceded, "We should be more deliberate. Success and mastery occur by happenstance." Another community leader said, "We have good tacticians, but that is mostly by personal choice, and a little bit about your ship's schedule and how interested your Commanding Officer was in tactics." This series is not about career advancement. It is about a profession. It is about war. It is about winning! Our nation does not deserve victory by happenstance. It deserves an ocean-roiling, awe-inspiring, burned-into-the-history-books slam of Thor's hammer upon our enemies. I do not think we are there yet.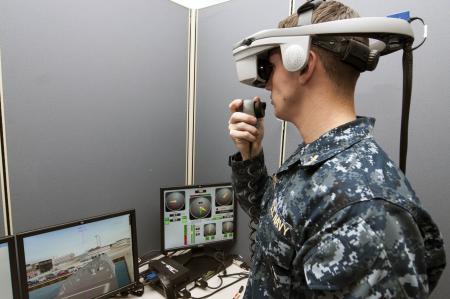 Getting there is not simple. It is not as easy as adopting all of the policies and culture of the Royal Navy or Naval Aviators or nukes. Surface Warfare Officers should be the best because we train to be the best, not because we happen to be a part of the American Navy. We should be the best because we retain the best, not simply because our kit is better than everyone else's. Under some fantastic leaders, the community is getting the right idea. The introduction of the Basic Division Officer Course, the Advanced Division Officer Course, the Surface Navigator's Course, the Command Qualification Exam, and rigor added to the Department Head Course are all aimed at developing professionals. Weapons Tactics Instructors – previously a rice-bowl of the aviation community – will invigorate tactical awareness and proficiency throughout the Fleet. The SWO Clock concept – another idea poached from Naval Aviators – which gets "beached SWOs" back to the waterfront, shows a tilt towards valuing production in the upwardly-mobile. We are making good efforts to improve our community in an environment that naturally builds anti-bodies to culture change. That said, we are not doing enough; our profession, our competencies, our reputation, and our retention suffer due to this slow trod down the middle-of-the-channel. As is evidenced by both the Naval Aviation and nuclear communities, it really comes down to what a community accepts in, and for, itself. Do we continue to accept mediocracy, or do we stand up and say that "good enough" is not good enough?
One admiral opined, "I think it is good we SWOs have this institutional 'inferiority complex,' as it keeps us from getting complacent…like naval aviation did in Vietnam and later years." I am not nearly the first to question the level of professionalism in our force. In a 2009 Proceedings article, LT Mitch McGuffie discussed his shock at how much more professional Royal Navy Warfare Officers were than SWOs. This topic and topics like it pop up on Sailor Bob – the definitive forum for SWO discussion – all the time. We do have a questioning attitude and that does make us better. While I readily acknowledge that we are the best Surface Warriors on the block, I am not satisfied with a 10:1 or 50:1 advantage. Like Viper and his pals, and real-life naval professionals who recognize that "there are no points for second place," I am not satisfied with us being the best – I want us to be the best of the best.
To be the best of the best, we must deliver professionals to the Fleet at all levels. To measure one's professionalism, we must establish community-recognized core competencies. We must define what it means to be a SWO and prove that our pin is worth more than the money we pay for it. For the sake of brevity, I propose that our core competency be ship-driving. Imagine, if you will, a room full of mid-grade Hornet pilots: 20% of them openly admit to each other that they have no clue how to fly Hornets, and another 30% who are less open about their weakness demonstrate their ineptitude in the simulator. The remaining 50% range from barely capable to superstars. While quality spreads are a reality in any group, this scenario is un-imaginable. Naval Aviators with more than 8 years of service that do not know how to fly? Rubbish! This is a reality for Surface Warfare Officers, though. Lieutenants that do not know how to drive ships are commonplace. They exist because they were never trained, nor tested, much less held to a standard, in the first place. They were never trained, tested, or held to a standard because ship-driving – again, if not due to desire, doctrine, or intent, then through practice – is not recognized as a core-competency of the U.S. Navy's ship drivers. As is demonstrated in the excellent film, Speed and Angels, Naval Aviators consider carrier operations to be a core-competency – if a student pilot cannot land on the boat, then he will not become a Naval Aviator. Why can't Surface Warfare Officers take the same approach to our profession?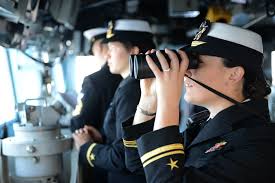 We need a flight school for Surface Warfare Officers. The name is not important at this point – rather, the purpose ought to be the focus: building ship drivers. We must stop accepting mediocracy in this venue! While the Basic Division Officer course is a fantastic concept meant to bolster our young ensigns, it lacks focus and does not zero in on core-competencies. The lessons taught in the Basic Division Officer course are important – being an effective small-unit leader is vital, and I do not propose that we scrap the current construct. Rather, I propose – nay, I implore – that we first recognize ship-driving as a core-competency, and second, require our officers to be competent ship drivers.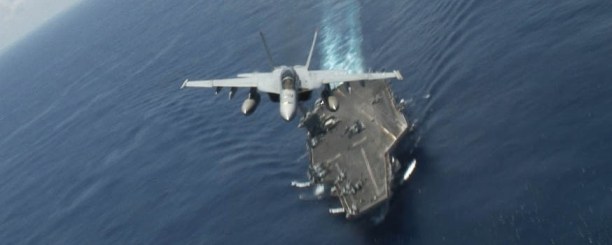 SEALs do not accept sub-par. Neither do Naval Aviators, nor nuclear-trained officers, or Marines. While I applaud our most recent Commander, Naval Surface Forces for his outstanding efforts to instill meaningful training, we are still accepting sub-par, and are using the re-creation of half-way schooling as a security blanket. Under our current system, young SWO candidates are flooded onto ships in an effort to make future retention goals – an indictment of our culture's impact on retention. They then fiercely compete for time on the bridge to gain experience – and hopefully competency – as ship drivers. On most ships, this is not a recipe for success. The Professional Qualification Standard books, which drive progression, are signed with unpredictable integrity, imparting sometimes-dubious knowledge on young minds. To cap it off, Officer of the Deck and Surface Warfare Officer qualifications, granted by Commanding Officers, are determined using two-hundred some different standards. Some candidates sit for gut-wrenching, rigorous tests of their skills and knowledge, and others chat with their Commanding Officers at local watering holes after a command event. The evidence of the disparity in knowledge is on display in Newport, Rhode Island – home of Surface Warfare Officers School – where junior officers return for the Advanced Division Officer Course, and later, the Department Head Course. Some officers were obviously put to the test during their professional development, and others were obviously not.
I propose that we start a Deck Watch Officer School – our flight school – in Newport, which all ensigns will attend, and must pass, prior to reporting to BDOC and ultimately, the Fleet. As with aviators, this school would not be a second thought or a 60% solution, but rather would be a proving ground for our nation's future ship drivers. The length of this notional school can be figured out later; what is important is that SWO candidates shall qualify;ashore. We must have one standard, one organization responsible for enforcing that standard, and must require those desiring entrance into our community to meet it – otherwise, seek life elsewhere. We should not be ashamed of upholding a standard and of telling some people that they are not cut out for this business. At this school, candidates would receive in-depth, hands-on instruction in seamanship and navigation, basic-through-advanced ship handling, meteorology, bridge resource management, and a variety of other skills required for the competent mariner.
Integral to this process would be the move of the Yard Patrol Craft fleet – the U.S. Navy's only training ships – from Annapolis to Newport for the exclusive use of the Surface Warfare Officers School. During the pipeline, ensigns would log hours and prove their skills in simulators and on the water. They would complete classwork, learn from case studies, and would be continually tested, remediated, and attrited, as required. If they successfully made it to the end of this program, they would sit for a SWOS-run and community-sanctioned Officer-of-the-Deck board, ensuring that all ensigns are held to the same standard. Earning one's OOD letter – like the pilots and their wings – would be a culminating event, and those unable to meet the mark would not be sent to the Basic Division Officer Course or the Fleet. If we could implement this plan, we would then send Captains competent, qualified ship drivers, immediately useful to their commands. Like in the Royal Navy, newly reported officers would then complete their platform endorsement, signifying both their grasp of their new ship and the trust their Commanding Officers have in them.
To be the best of the best, we must be good at our jobs. If Surface Warfare Officers are going to continue to be both professional watch standers, and small unit leaders, we must stop accepting the notion that plug-and-play is an effective way of doing business. Imagine a Naval Aviator spending his junior officer tours flying F/A-18's, his department head tour in a P-8 squadron, and finally, growing up to command an MH-60 squadron. This progression would never happen in the aviation community because they are not plug-and-play pilots. Yet, a Surface Warfare Officer may indeed spend a tour in Weapons Department, followed by Operations Department, followed by Engineering Department, followed by eventual command. The issue as I see it is that the community views this as a positive – exposing officers to a variety of shipboard functions – but in reality, it ensures that we never become truly good at our jobs. We become personnel and administrative gurus, irrespective of our assigned department, perched to jump into a different role at a moment's notice.
Instead of our current system, I propose that U.S. Navy Surface Warfare Officers matriculate into the community with a billet specialty: engineering, operations, or combat systems. Anathema! Rather than wandering from department to department as figure-heads, I want us to have a vested interest, and subject matter expertise, in the Sailors we lead and the systems we are responsible for. An Infantry Officer leads infantry units. Armor Officers lead armor units. F/A-18 pilots fly Hornets. Today, a Surface Warfare Officer can become a Weapons Officer, and in theory, an Engineer Officer, without prior experience in those respective departments. Imagine, though, the benefits of the following: a new officer enters the community as a Surface Warfare Officer-Engineering, graduates the OOD School and BDOC, completes basic engineer training, serves two division officer tours in Engineering Department, completes shore duty, graduates Department Head School, and returns to the Fleet as an Engineer Officer. This officer has received specialized training along the way and has walked the walk and talked the talk at sea prior to stepping foot into what is acknowledged as the most challenging tour of a SWO's career. They are no longer a figure-head, but rather: they are an engineer. Or a Combat Systems Officer. Or an Operations Officer. Their title means something. They are good at their job. To ensure preparation for command and to keep some semblance of well-roundedness, Surface Warfare Officers of all flavors would continue to earn the qualifications and stand the watches that the community currently holds dear: on the bridge, in the Combat-Information-Center, and in the engineering plant. Finally, the XO/CO fleet-up model would ensure that specialists are appropriately rounded-out before taking command.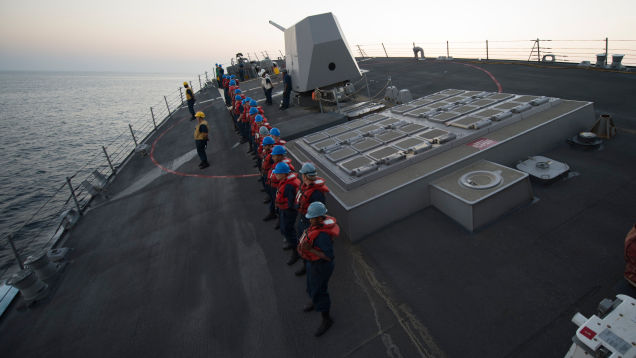 I want Surface Warfare Officers to push ourselves "right to the edge of the envelope." I want us to be proud of our community. I want our Surface Warfare Officer pin to mean something – to the military, to the service, and most important of all, to us. I want us to be professional watch standers and experts in our respective jobs. The Surface Warfare Officer community is known for being the dumping ground of Unrestricted Line Officers who could not hack it, and this happens because we do not establish, much less uphold, standards. No more! We should honor our heritage, establish a role in our force that is both respected and admired, and strictly and unabashedly police ourselves as consummate professionals who accept nothing less than the best of the best.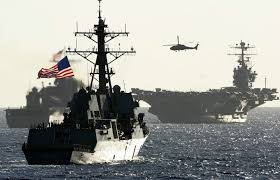 U.S. Navy Surface Warfare Officers have a Napoleon complex. The community is often described as inherently self-conscious and hyper-competitive. Though SWO's often sell themselves short, in reality, they are in the highest demand at all levels of our service and throughout the joint world. Commanders want Surface Warfare Officers because they can be counted on to get any job done – regardless of past experiences or training. The community can be a meat grinder, and those with upward mobility possess well-earned street credibility. How do they get to that point, though? In Part 1 of this series, we compared the training pipeline, billet structure, and shipboard priorities of the Surface Warfare Officer and Royal Navy Warfare Officer communities. Now let us delve into the mysterious world of the Fleet Nugget. This piece will compare the products that the Naval Aviation, nuclear, and conventional Surface Warfare communities deliver to the Fleet on Day One.
Surface Warfare Officers and Naval Aviators – the Jets and theSharks. While there is no more fearsome combat team in the world, the communities are notorious for their sibling rivalry. Though we train fiercely to integrate our forces and work extremely well together to the detriment of the enemy, the professional blueprints of each community are oceans apart.
A Nugget is a first-tour Naval Aviator or flight officer, especially applicable during their first deployment. The origin of the term absolutely belongs to aviators, but it does have cross-over appeal, and its connotation paints a faithful picture of a new officer in his first unit, regardless of designator. The general insinuation of the term is that the officer has little to offer their unit and must be taken under someone's wing – pun intended. Is an F/A-18 Nugget equal to a SWO Nugget, though? What does each community really provide to their Fleet Squadrons and ships when they deliver a new batch of officers?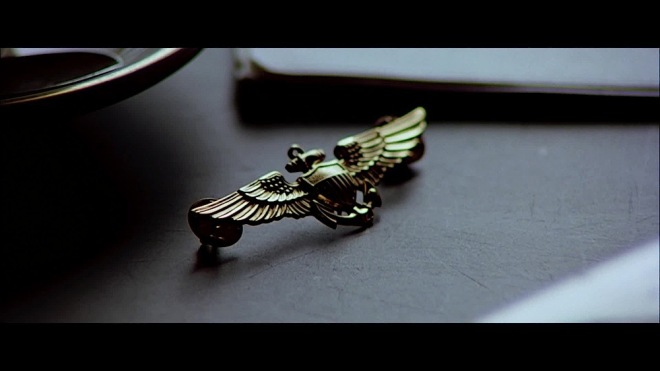 Student Naval Aviators in the Advanced Strike pipeline spend approximately two years learning everything from aerodynamics and physiology to air combat maneuvering and carrier qualification. During the training pipeline, they spend nearly 250 hours in the air testing their skills on three different airframes and refine those skills over the course of 75 simulator hours. Earning one's Wings of Gold does not spell the end of training. The new Naval Aviator's final stop before hitting the Fleet is the Fleet Replacement Squadron, where they perfect their art in their assigned airframe, spending another 175 hours in the air and in the simulator. When a Naval Aviator executes his orders to his first fleet squadron, he has spent at least 500 hours in hands-on training scenarios.
What is expected of a new Naval Aviator? What do wings mean on Day 1? Wings only come after an officer has demonstrated that they are able to meet a well-defined standard. When seasoned pilots accept a Nugget into their ready room, they see a pilot who can safely operate their aircraft, manage their respective mission and flight administration, and serve as a competent and safe wingman.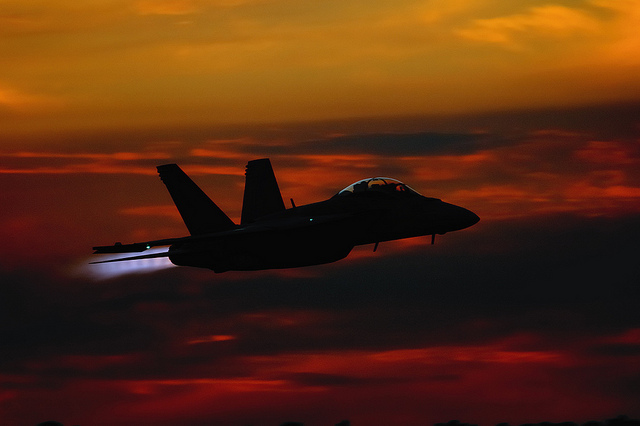 Aviators are well-trained before reporting to the Fleet and we have established the practical meaning of wings. What is the true nature of the product, though? On Day 1, the Naval Aviator Nugget will already have demonstrated proficiency at landing aboard a carrier during day and night operations. During his initial weeks in the squadron, he could be entrusted to conduct mid-air refueling, air-to-ground strike, strafing, and close-air-support missions, carrier qualifications, or high-value air-asset escort duties. With these baseline skills, the new aviators are immediately useful to their squadrons and are able to jump into the rigorous Strike Fighter Tactics Instructor-lead curriculum.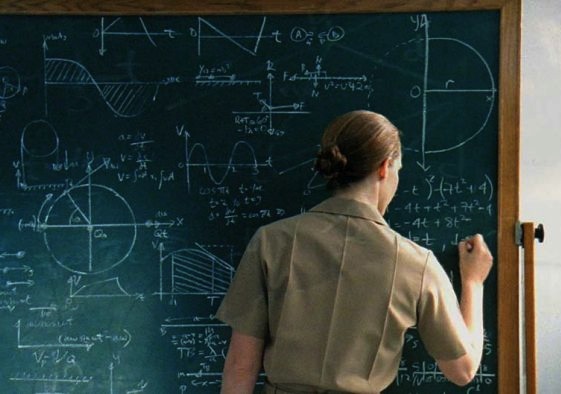 Like aviators, Nuclear Surface Warfare Officers also use the train-to-qualify method. After they complete a conventional division officer tour, they spend 6 months at Nuclear Power School where they master advanced mathematics, chemistry, physics, and nuclear theory. This school is widely acknowledged as the most demanding academic program in the U.S. military. They continue their pipeline with an intensive 6 months of hands-on watch-standing training and examinations at one of two Nuclear Power Training Units, or Prototype. Their community's methods are known internally as the "Gold Standard." This standard is rigid, unquestioned, and unabashedly enforced. When an officer graduates Prototype, they report to their aircraft carrier as a proven, and more importantly, qualified watch-stander. Shortly after reporting, a SWO Nuke Nugget earns their platform endorsement and re-qualifies on their ship as a Plant Watch Officer, immediately contributing to their department's watch organization while also leading their respective division.
Newly commissioned Surface Warfare Officer candidates notionally attend an 8-week course known as the Basic Division Officer Course, or BDOC, prior to reporting to their respective ships. Keeping with the community's focus on generalists, BDOC covers a wide-range of topics, including: basic damage control, Navy pistol qualification, basic SWO engineering, Maintenance University, maritime warfare, division officer leadership and fundamentals, basic navigation, seamanship, and ship-handling. Students take numerous exams and are held to the community standard of a 90% passing grade on their Navigation Rules (Rules of the Road) exam. It is a demanding school and was established to rectify the absence of any such schooling that existed for nearly a decade. During their time at BDOC, the ensigns spend 24 cumulative hours in the ship-handling simulators where they get a taste for everything from pier work to harbor transits and man-overboard recoveries.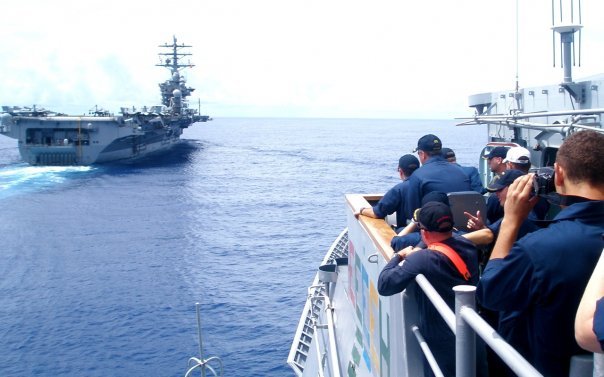 After graduating BDOC, our SWO Nuggets report to their ships and take over their first divisions. Unlike their aviator brethren, they do not wear a warfare pin when they report to the Fleet, nor do they possess any watch-standing qualifications. What then is the product that we are delivering to our ships? Our new ensigns – our Nuggets – are confident leaders and are capable of taking over the responsibility for people and gear from the get-go. They board their ships with a basic familiarization with shipboard systems, service policies, and standard commands (used to drive a ship). SWO Nuggets are not qualified to stand watch on their own, much less to lead an entire watch team, but they are prepared to step onto the bridge and take over as a Conning Officer – learning the finer details of ship handling from their fellow junior officers, enlisted specialists, and the ship's leadership. Though they are not flying a Hornet solo over Afghanistan, they are standing tall in front of their divisions, as well as on the bridge, issuing commands to the helm and engines of their billion-dollar warships, increasing their competency and savvy exponentially during every watch.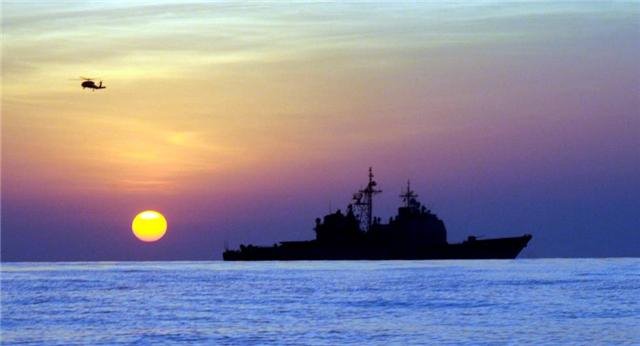 There is no doubt that the aviation and surface warfare communities have different demands, different priorities, and nearly polar-opposite cultures. An aviator must know what he is doing when he enters the Fleet, lest he crash his aircraft on the flight deck or drop his bomb on the wrong people. The Death-and-Destruction Factor is certainly relevant and is often used as an excuse for why Surface Warfare Officers do not have a similar training mindset. In other words, the argument is that young SWO's can afford to be inexperienced because their mistakes are far less likely to cause catastrophe and because they operate with a safety-net of sorts made up of other watch standers. While I recognize the inherent danger of Naval Aviation, I disagree with this argument as a way to justify short-changing Surface Warfare Officer training. The culture and doctrine of the aviation community would not tolerate – much less conceive of – squadron skippers in the Fleet being burdened with building an aviator from scratch, yet our service puts that same burden on our ships' captains, taking away from their crew's overall combat-effectiveness. We are doing the world's most fearsome warships an injustice. Surface Warfare Nuggets should report to the Fleet with know-how and qualifications, ready to drive and fight at the pointy-end from the moment they cross the brow.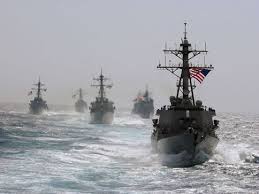 After comparing the lives, methods, and priorities of Royal Navy Warfare Officers, Naval Aviators, and Surface Warfare Officers, I want to take the opportunity in the final piece of this series to analyze where the SWO community is getting it right, and where we could improve, as well as put forth two proposals that would fundamentally alter how the community trains and operates. In an era where fiscal uncertainty, regional conflict, and increasing operational tempos reign supreme, we must put our very best on the front lines – our country and our crews deserve it, and our enemies must fear it.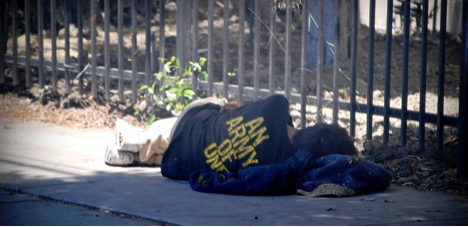 Homelessness is a difficult social issue that faces Americans head-on on a daily basis. Though it can be a complex issue made up of a myriad of different personal stories and unimaginable circumstances, a subset of those affected – homeless veterans – is a particularly painful reality – a reality that must change.
Homelessness is defined in Title 42 of U.S. Code as,
an individual who lacks a fixed, regular, and adequate nighttime residence and an individual who has a primary nighttime residence that is a supervised…shelter, an institution that provides temporary residence for individuals meant to be institutionalized, or a public or private place not designed for, or ordinarily used as, a regular sleeping place for human beings.
Government estimates put the number of homeless Americans as up to 3 million a year, yet many in our society continue to walk with their eyes averted. Members of the House Veterans Affairs Committee attempted to provide amplifying sentiment when they stated, "People don't want to look at the homeless. But they will look at, or think about, or maybe support, dealing with homeless veterans." Was their statement accurate, though? Do people pay more attention to homeless veterans, or was that merely wishful thinking or political side-stepping? Due to the inherently transient nature of those on the streets, not to mention the unwillingness of many to speak about their undesirable lot in life, it is incredibly difficult to take an accurate census of the homeless population. Informed estimates by government and non-profit organizations, though, put the total at nearly 300,000 homeless veterans in our country in a given year. In the 2013 Annual Homeless Assessment Report to Congress, the Department of Housing and Urban Development stated that no less than 60,000 veterans sleep without a roof over their heads on any given night.
Fifty percent of homeless veterans are younger than 50 years old – nearly double the percentage of total veterans between the ages of 18 and 50. A small number of veterans from World War Two and Korea remain on the streets, and the balance span our nation's modern history of uniformed service: from the under-appreciated veterans of Vietnam to the continuously lauded veterans of Operations Iraqi and Enduring Freedom. Young and old, our nation's most noble citizens – those who volunteered to serve their country – are stricken with hardships, hopelessness, and illnesses and live without even the most basic dignities that so many of us take for granted.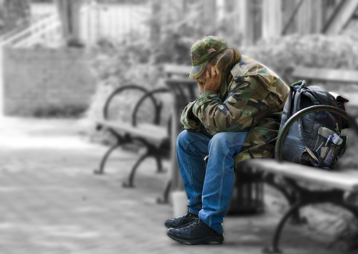 In 2009, President Barack Obama made a much-publicized announcement that kicked off the Department of Veterans Affairs' initiative to end Veteran Homelessness by 2015: "Until we reach a day when not a single veteran sleeps on our nation's streets, our work remains unfinished." According to the National Coalition for Homeless Veterans, he was the first American President to demand an end to this critical, but often overlooked, social problem. Though many saw his pledge as overly ambitious, the VA's initiative has received Congressional support and is progressing smartly. Whether the goal will be met remains to be seen.
Though we as citizens should work towards eradicating homelessness in our country, we as service members, veterans, and part of the extended military family must not tolerate our society's continued habit of looking the other way and ignoring those who served it so honorably. Men and women who served our country – many of them putting their lives on the line – should not be without a roof, and a safe place to lay their heads.
There are a number of ways to get involved and to help our brothers and sisters in arms who are down on their luck. Community-based volunteer organizations and networks provide valuable services ranging from medical care to food and shelter. Donating money, food, clothing, and other life items to shelters is always appreciated, as is dedicating time to serve as a mentor, counselor, or friend to those in need. Organizations like The National Coalition for Homeless Veterans and Veterans Village of San Diego, as well as the Department of Veterans Affairs itself, all pose great opportunities to help make a difference in this fight to leave no man behind. Another important step is raising awareness.
Lieutenant Jackie Perez is a graduate of MIT and a Surface Warfare Officer (Nuclear), having served around the world and in combat operations in the Middle East. She recently transitioned to the Naval Reserve so that she could pursue her dreams of becoming a filmmaker. She now lives in California where she continues her service to our country and works as a civilian in Hollywood. She is socially conscious, volunteers at local organizations, and cares deeply about this issue. In her capacity as a young filmmaker, she is looking to highlight this issue in a short film and link the roles of our veterans to the greater society that we all enjoy.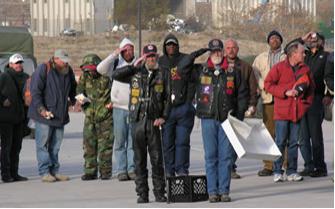 The Music Bed is now running a contest called #projectfilmsupply, which will award generous film-industry support to three aspiring directors in order to bring their inspirational abstracts to life. LT Perez' short-film project, My Fellow American, focuses on the issue of Veteran Homelessness and how it is approached by a society that often chooses to keep its head down instead of engaging our nation's former warriors. The contest, which requires abstracts to be inspirational in nature, will be decided by the Public's online votes (confirmed via email to ensure contest integrity). While we all might say that we want to get involved, LT Perez is doing it. This is an important project that should come to life and if it wins, the director, cast and crew will all be veterans, ensuring this story is told by those who share in the brotherhood of those they seek to support.
It is easy to avert your gaze or to come up with judgements as to why a person may be homeless, but it is much more difficult to recognize the scope of the problem and to take that first step towards making a difference. Please consider getting involved in your local community. Support the work of people like LT Perez with your vote, and remember that it is not in our code to leave our comrades in the field, cold, scared, and wondering if anyone will ever come to their aid.
Sources:
Veterans Village of San Diego
National Coalition for Homeless Veterans
The Invisible Ones
Annual Homeless Assessment Report to Congress
Department of Veterans Affairs
This post is the first in a series being cross-posted from CIMSEC.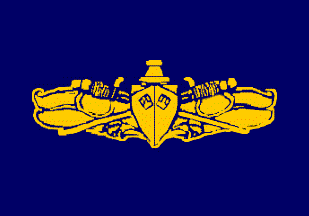 The United States Navy's surface fleet finds itself in dynamic times. The standard length for deployments continues to rise, numerous hulls are on the chopping block, maintenance is battling to keep up with a harried operational tempo, and as ever, its leaders – Surface Warfare Officers, or SWO's – are struggling to both improve, and in fact define, the community's identity. Whether it is the uniforms we wear, our training pipelines, or our often-mocked culture, the community seems to lack a firm grasp on who we are, what we stand for, and how we do business. Over a series of three articles, I intend to first analyze a few counterparts – the Royal Navy, U.S. Naval Aviation, and U.S. Navy surface nuclear officers – and then explore some proposals meant to solidify the officers who take the world's most powerful ships to sea.
After working alongside the Royal Navy, most American surface warriors walk away immensely impressed by the impeccable professionalism of their British counterparts. When SWO's talk about improving their community, the Royal Navy's practices inevitably come up. "We should do it like the Brits," is a common theme. Few truly appreciate what that statement means, though. The Surface Warriors of the U.S. and Royal Navies are different: in size, mission sets, tempos, training, and priorities. There is not always a one-for-one correlation between the two. Before analyzing proposals or judging the merits of each side, let us simply gather some information by comparing the lifestyles of Sub Lieutenant Snodgrass, RN, and Ensign Timmy, USN.
The first area of comparison is training and path to qualification. All Royal Navy officer cadets spend between six and eleven months at Britannia Royal Naval College (BRNC), where students receive military indoctrination and learn the ins and outs of the naval profession through a standardized curriculum. Upon graduation from BRNC, the young surface officer proceeds on to a training track for Warfare Officers or Engineers. The prospective engineers endure a rigorous 20-month pipeline of practical and theoretical training.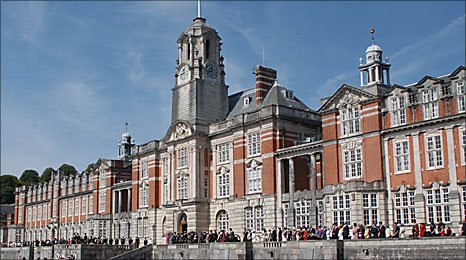 Our Sub Lieutenant Snodgrass is a Warfare Officer, which is the career track most comparable to an American SWO's. He and his comrades train for an additional 18-months. First, they attend three months of advanced seamanship theory training, followed by an intense year of practical bridge watch standing under instruction. If they are successful to this point, they stand for a week of individual bridge simulator assessments. Students must achieve passing marks on these assessments to proceed on to a final three months of advanced seamanship and navigation training. Upon graduation, they report aboard their first ship as an Officer-of-the-Watch (OOW) with a well-earned Navigational Watch Certificate. Within a month or so, SLt Snodgrass has earned his Commanding Officer's Platform Endorsement – akin to a SWO's Officer-of-the-Deck Underway Letter – and is entrusted with operating the ship unsupervised. While some Warfare Officers attend a 4-month long course and become navigators after gaining at least 4 years experience as an OOW, the next major pipeline for now-LT Snodgrass is the Principal Warfare Officer (PWO) Course and occurs at the nine-year point. Thirteen months long, the PWO Course trains Royal Navy surface officers to be the Commanding Officer's advisor on either "Above Water" or "Under Water" Warfare, and can see up to 40 percent attrition.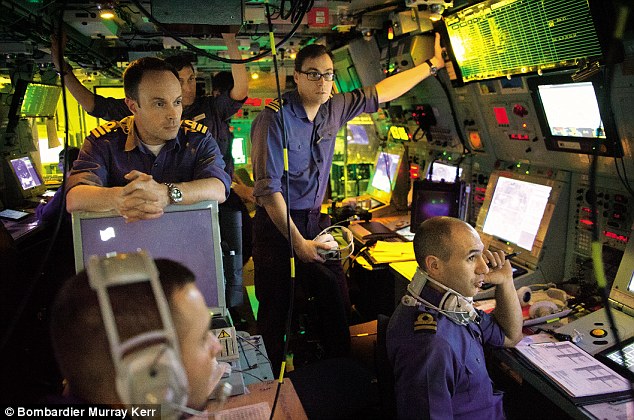 The U.S. Navy SWO training pipeline has seen several iterations over the past 12 years. Before 2003, newly commissioned Surface Warfare Officer Trainees attended the six month-long Division Officer's Course. SWOSDOC, as the course was called, taught the basics of ship handling, navigation, shipboard maintenance, damage control, leadership, and divisional administration. The objective of the course was to give all ensigns the tools necessary to immediately contribute to their wardrooms and a foundation from which to qualify aboard their ship. This course was disbanded in 2003 and for approximately nine years, new officers reported directly to their ships, took over their divisions, completed computer-based modules, and received on-the-job training as they progressed through their qualifications. The current training model sees new officers attending an 8-week Basic Division Officer Course (BDOC) in their Fleet Concentration Area, where they delve into many of the topics found in the old SWOSDOC program.
Upon completion of BDOC, ensigns report to their ships and are assigned a division of anywhere between 10 and 30 Sailors to lead and the associated responsibility of the maintenance of their division's systems. Concurrent with their division officer duties, they embark on a journey to earn their Surface Warfare Officer designation and pin. This journey, nominally 18-months long, entails qualifying in a series of watch stations – namely, Officer-of-the-Deck In-Port, Small Boat Officer, Combat Information Center Watch Officer, Helm and Aft-Steering Safety Officer, and ultimately, Officer-of-the-Deck Underway – through the completion of Professional Qualification Standards (PQS) books and various oral boards. The milestone pre-requisite to the SWO Pin is the Officer-of-the-Deck Underway letter – similar to the Royal Navy's Platform Endorsement – and usually comes after about a year aboard the ship and ultimately represents the Captain's trust in the officer to safely and professionally operate the ship in their stead.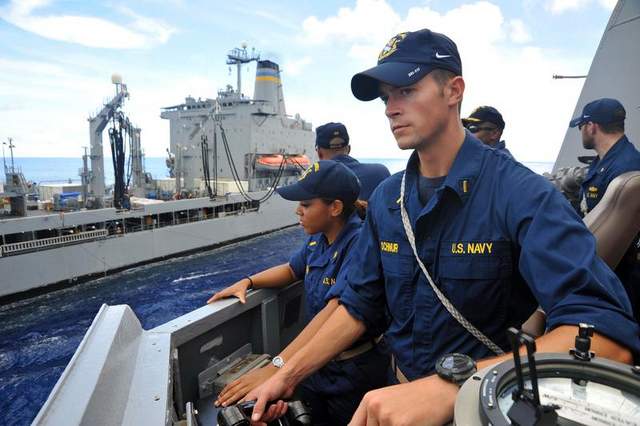 Typically, our Ensign Timmy will accumulate another six months of experience leading his bridge watch team, his division, and learning the catch-all nature of his chosen trade before sitting for his "SWO Board." The SWO Board is a memorable event and involves the candidate sitting across from what, at the time, seems like a firing squad made up all of the department heads, the executive officer, and the Captain. While there is no formal, written or otherwise, fleet standard (outside of the pre-requisite watch stations) and no tangible result (aside from the pin), the SWO qualification represents a junior officer's journeyman-level grasp of the surface, naval, and joint profession. Topics covered range far-and-wide: from logistics matters to amphibious landings and missile engagements, to personnel records, geography, ship and aircraft capabilities, emergency procedures, and naval justice fundamentals to meteorology. Now, with a pin and new officer designator, Lieutenant Junior Grade Timmy completes his first tour and attends approximately 1-2 months of job specific training before reporting to his next ship for a two year tour as Navigator, Auxiliaries officer, Main Propulsion Assistant, Fire Control Officer, Training Officer, Anti-Submarine Warfare Officer, or Force Protection Officer.
At the 8-year point, prospective SWO Department Heads attend up to nine weeks of intensive training in combat systems fundamentals, followed by 6-months in the Department Head Course, which includes three months dedicated to maritime warfare, and three months dedicated to administration, maintenance, damage control, and topics unique to the officer's future billet.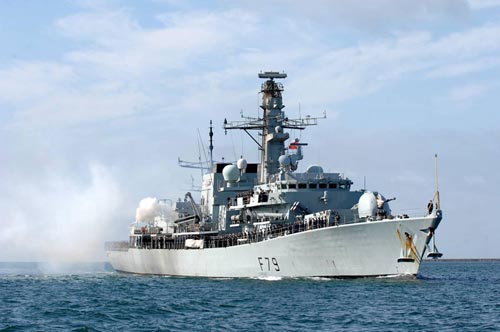 The next point of comparison is more overt and was touched on briefly above. In the Royal Navy, recruits select and compete for a specialization before attending the Royal Navy College. They attend training either for Warfare Officers, Marine Engineers, Weapon Engineers, or Air Engineers. Warfare Officers are first responsible for bridge watch standing and safe navigation, and later in their careers for the tactical employment of the ship's combat systems. Their engineers are responsible for leading the ship's technicians and the upkeep of their respective kit – or in U.S. Navy terms, the preventative and corrective maintenance of their assigned shipboard systems. SLt Snodgrass, our Royal Navy Warfare Officer, will start his career with three tours as a bridge watch keeper. Later on, he serves two tours as a Principal Warfare Officer. His engineer counterparts – either marine or weapon – leave their training and serve a tour as a shipboard Deputy Head of Department, where they ultimately sit a professional board qualifying them as capable of leading a department. After engineering focused "shore drafts," those who qualify return to sea as Heads of Department.
In the U.S. Navy, Surface Warfare Officers do not formally specialize in their billets. The community prides itself in producing Jacks-of-all-Trades. Ensign Timmy starts his career as a SWO by serving two division officer tours. He has little to no say in what his first billet will be – he could just as easily serve as the Electrical Officer as he could the Gunnery or Communications Officer. When proceeding to his next tour, his desires and performance are taken into account along with the ever-present needs of the Navy. En route to his second ship, LTJG Timmy receives his first formalized billet training. His second division officer tour may or may not fall under the same department as his first. After four years ashore, now-LT Timmy serves two 18-month Department Head tours. While his desires are given heavy weight, his assignment will not necessarily be to a department in which he previously served. The career experiences, training, and development of SWO's is designed to ensure that they are notionally plug-and-play – able to serve in any capacity at a moment's notice. The U.S. Navy does not have a direct comparison to the Royal Navy's Marine and Weapons Engineers, though in our system, they would most closely be seen as a mix of our Limited Duty Officers and Department Heads.
A final point of comparison is the Royal Navy's focus on watch-standing over billets in their Warfare Officer community. On a typical Type-23 Frigate, their Warfare Officers will fill the roles of the four Officers-of-the-Watch, Navigator, PWO Underwater, PWO Abovewater, Operations Officer, Executive Officer, and Captain. Other billets, including Weapon Engineer Officer, Marine Engineer Officer, and their deputies, are filled by specialized engineering officers.
The primary duty of SLt Snodgrass, as an assigned Officer-of-the-Watch and later a Principal Warfare Officer, is watch keeping. Officers-of-the-Watch are also assigned secondary duties like Classified Books Officer, Intelligence Officer, and XO's Assistant. They are also responsible for the pastoral care of a group of Sailors. While leadership and special duties are a reality for the Warfare Officer, it is a fact of life that they come second to their job as professional watch standers. This fact was driven home to me by one Royal Naval Officer who said, "an OOW is a prime target for secondary duties… then we encounter an incident, and a casual factor is found to be that the OOW was distracted from their core task of watch-keeping, and an admiral directs a high-pressure blast getting rid of many of them (secondary duties)." Junior PWO serve as their Captain's advisors on warfare and as the lead watch-stander in their Operations Room. When not standing watch and serving as a warfare advisor, they serve as shipboard staff, execute event planning, and serve in what the U.S. Navy might consider a special projects officer capacity, in addition to the pastoral care of the junior officers in their wardroom.
Surface Warfare Officers are detailed, or assigned, to a specific shipboard billet. This billet is not only on their orders, but also serves as their very identity aboard the ship. They are the Gunnery Officer – GUNNO – or the Chief Engineer – CHENG. As a division officer, Ensign Timmy spends his day seeing to his division's Sailors, equipment, and operations, while also standing roughly ten hours of watch per day, whether that be on the bridge, in Combat, or in the engineering plant. Later on, Lieutenant Timmy leads a department of approximately three divisions. While serving as a Department Head, he qualifies and stands watch as Tactical Action Officer, leading the watch team tasked with employing the ship's sensors and weapons and serving as the senior watch stander aboard the ship. Watches are not collateral for SWO's, yet their professional bias is most certainly towards their billet and their people.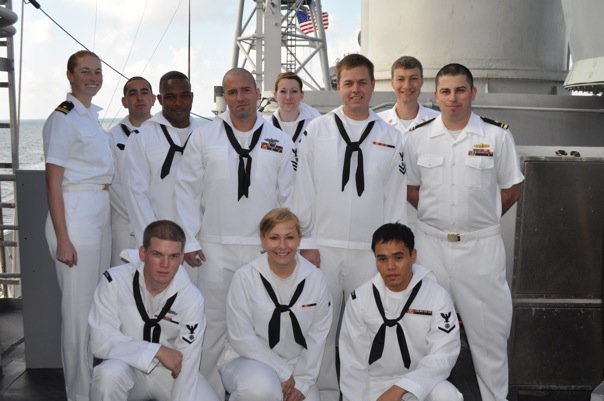 One key difference between the two navies that creates this disparity in bias is their respective approaches to duties covered by officers – specialists or not – vice enlisted Sailors. In the Royal Navy, most of the day-to-day upkeep of a division's personnel and spaces is delegated to a senior petty officer. The Royal Navy also uses officers in many watch stations, like Quartermaster-of-the-Watch (duties considered a core competency of an RN OOW), Air Intercept Controller (Fighter Director in the RN), and Anti-Air Warfare Coordinator, that the U.S. Navy either mans with senior petty officers and chiefs, or splits between enlisted and commissioned watch standers. As a Royal Navy PWO broke it down for me, "tactical advice on Anti-Submarine Warfare (ASW) is my job as PWO(U), planning ASW matters is my chief's job, looking after the ASW ratings is my petty officer's job with direction from the two levels above, and maintenance of the ASW kit is the Deputy Weapon Engineering Officer's job." In the U.S. Navy, while surface Sailors are certainly empowered through delegation, a division officer or department head would have their hands in all of those levels in the execution of their assigned billet, while also concurrently standing watch throughout a given day.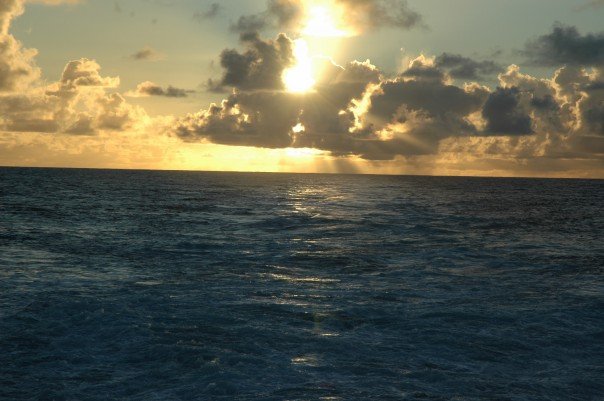 Undoubtedly, each country could take something positive away from the other for their own betterment. Our unique cultures and operational commitments, as well as our relative sizes, certainly drive our respective methods. Now that we have a better understanding of how the Royal Navy does business, we can draw rough comparisons to the American Surface Warfare Officer community and start to imagine elements we might adopt as we endeavor for self-improvement. Before exploring specific proposals, though, my next piece in this series will again seek to inform by comparing the professional standards, training mindset and approach to attrition of the SWO community with that of both Naval Aviation and nuclear trained officers.
Cross-posted by permission from CIMSEC's NextWar Blog
You cannot force innovation. Especially in the Navy.
This truism is continually repeated, from the ATHENA Project to Navy Warfare Development Command (the Navy's "Center" for Innovation). Yet, pushing innovation has become the cause de jour – one that has inspired a clumsy "campaign" which is heavy on rhetoric but light on substance. I have had a front row seat to this movement, from the beginning until now, where its one product – the CNO's Rapid Innovation Cell, or CRIC – is struggling to identify itself, find relevancy, and justify funding. "What is the Navy missing?"
The Heart of the Matter
What is innovation?
Our friends at Merriam-Webster tell us that to innovate is, "to do something in a new way: to have new ideas about how something can be done."
"Precisely," I scream internally amongst my fellow Starbucks typists. Innovation is not just sitting around thinking stuff up – it is identifying a problem, often taking a Departure from Specifications, and coming up with a new solution, therefore making your respective process more efficient. This stands apart from, as some try to compare, the process that brought us our much beloved password keeper: the Post-it Note. While I wish to claim dictionary-supported victory, Webster continues: "To introduce as, or as if, new." And here is the rub. What is the Navy trying to push us to do? Solve problems or think stuff up? In reality, it is both. We need to clearly distinguish between innovation, which is the act of finding a new way to solve an identified problem, and creativity, which boils down to investing in our future. "Semantics," you say. I disagree, and I believe that this line in the sand will help organize our service's efforts more efficiently. When it comes to my definition of innovation, the Navy is spinning its wheels. Innovation will boom when Big Navy opens its ears and shuts its mouth: it must listen, implement, and highlight successful innovations.
"Haters Gonna' Hate"
Why tear down people trying to improve the Navy? Why do you dislike the Innovation Campaign?
These are questions I hear asked by people enamored by flashy websites and new catch-phrases like "disruptive thinkers" or "crowd-sourcing." I do not hate innovation – I believe it has a valuable place in our Navy. I do not hate creativity – I think it has a valuable role in our future. I do dislike the Navy's Innovation Campaign, though, because it misses the point of innovation, it blurs the line between innovation and creativity, and because the Navy is taking the wrong approach.
We do not require a bottom-up invigoration. Innovation happens where it matters most: at the source of "the problem." It does not happen because of symposia or blog posts. It happens because our people are both creative, and selfish.
While some see the selfish streak as a bad thing, it is present in every person and can be harnessed. What does it mean in this context? It means that our people hate having their time wasted. They are always looking for a better answer to the problem, whether it is using red headlamps on the navigation table instead of those clunky Vietnam-era L-flashlights, or using Excel instead of R-ADM for watch bills. They are being selfish because they are looking to make their lives easier – they are being innovative because they are finding a new solution to an existing problem. Campaigns do not inspire these improvements and good deck-plate leadership can corral this so-called selfishness into constructive innovation, and steer clear of gun-decking.
"They are not going to listen anyways, so why should I do anything differently?" This brings us full circle to the Navy's current push for innovation. The Navy wants to capture fresh ideas and the operational experience of our young leaders. To achieve this, Big Navy needs only to stop talking. No websites or outreach groups are required. If they listen, they will hear their Fleet being innovative.
This entire campaign has been a bottom-up effort, trying to rile up the young folks and get them to be more innovative. I think this is the wrong approach. The thing that squashes the natural innovation in the Fleet is an unreceptive organization. "R-ADM is the required software for watch bills. If you do not use R-ADM, you fail the inspection." More effective Excel-based watch bills go into hiding and "clunky," but approved, R-ADM watch bills are generated specifically for said assessment. Innovation is squashed. Other commands fail to learn the successful lessons of their waterfront counterparts because the solution was not "in accordance with."
Many instructions are written in blood, and while we should not forget that, we should recognize that there is a way to ensure combat superiority and safety, while still applying real-world common sense. Operators in the Fleet do not need to be patronized. They just need the Navy to listen, and whenever possible, defer to the operator over dusty publications. When a good idea makes sense, operators need the Navy to implement it and promulgate it to the rest of the Fleet through every available channel – from press releases to school-house curriculums. The innovation should be made official through integration into instructions and strategic communications – highlight it, not for fame or fortune, but rather, so that a Sailor does not find the problem he just solved, a year later at his next command.
Innovation is All-Around Us
Innovation is happening in the Fleet. Many of these every-day solutions become so incorporated into a unit's routine that they are hardly thought of as innovations – they are rarely publicized, and when they do spread, it is almost always via PCS-Pollination. These life-hacks allow us to operate more efficiently, but also ensure that we are often coloring slightly outside "the lines." How many of these mini-innovations have become standard issue, or have been deemed to be, "in accordance with?" Everyone knows that these gems are out there. Yet, they stay at the unit level – effective little outlaws, getting the job done, but waiting to sabotage the checklists of your next INSURV. What is the Navy missing?
Have you ever heard of the Combat iPad? Unless you are a regular reader of the Disruptive Thinkers blog or a Marine Corps Cobra pilot, you might have missed it. This is the greatest innovation success story in recent years. Imagine being confined in a tiny cockpit, racing around a mountainous combat zone, expected to differentiate between the guys in tan clothing from the guys in khaki clothing, holding numerous lives in your hands, and trying to find your way by sorting through ONE-THOUSAND pages of charts in your lap. As a proud former navigator, this sounded ridiculous to me. This was the reality, though, for Cobra crews in Afghanistan – the folks we expect precision close air support out of every time. A Marine Captain decided to change the game and proved that yes, there is an App for this. From the article,
"Of his own initiative and without official Marine Corps support, Captain Carlson provided his aging aircraft with a navigational system as advanced any available in the civilian world. This leap in capability cost less than $1000 per aircraft. Remarkably, an entire Marine Corps Cobra squadron can now be outfitted with iPads for less than the cost of fuel for one day of combat operations in Afghanistan."
Here is battlefield innovation – no campaign required. This meets most of the wickets laid out earlier: the Marine Corps listened and they implemented, but how well did they highlight this successful innovation? The target audience is the entire Corps; they need to know that their leadership will listen and take action when sensible solutions rise to the surface.
Another mark in the win-column is the improved watch bill and daily routine spearheaded by the Captain and crew of SAN JACINTO. One of the most well-known parts of being a surface Sailor is being constantly exhausted. Exhausted to your core. Scientifically drunk with exhaustion. I myself have two friendly sets of binos KIA on my record from falling (asleep) from a standing position. Whereas I was once expected to launch helicopters "drunk" in the middle of the night, as I return to sea, I will now be expected to potentially launch missiles "drunk" in the middle of the night. The folks aboard SAN JAC worked together to find a solution to this identified problem and came up with a 3-on, 9-off routine. This approach meets the initial definition of innovation. It was a new way of doing business, both safer and more effectively. Community leadership liked it, and promulgated it – not as a mandate, but rather, as an innovative solution that could be implemented (with the underlying tone being, "We don't want drunk watch standers"), and highlighted it through press releases, message traffic, and direct TYCOM action. Bravo. Innovation.
So innovation is out there. Big Navy just has to listen.
Where Do We Go from Here?
We need a receptive culture, not a fancy campaign. We do not need hollow initiatives from on high, but rather, we need the Navy to let us do our jobs. When we come up with better ways to do our jobs, we need the Navy to have our back. We do not have money to waste. We must take an approach to our expenses that defers to operational forces – ships, subs, aircraft, and their associated operators – with a balanced approach to "investing in creativity." It would be irresponsible to ignore the future and the ideas of our more creative junior people, but it is also irresponsible to spend vast sums on them to sit around and think stuff up. This is where I think we need to differentiate between our approach to innovation, and our approach to fostering creativity.
Innovation will continue to happen, no matter what I or anyone else thinks or does about it. People are always going to find an easier way. So what do we need from the Navy? We need a culture that expects leaders to consider the insight of the doers. This improved culture does not need to be whiz-bang or flashy. As efforts such as ColabLab and MMOWGLI and RAD have sputtered over the past year, Sailors continued to innovate in the Fleet. Our Marine pilot and ship Captain did not look to a website for "likes." They had a problem identified and they endeavored – they innovated – to fix it. Innovation – the act of solving problems with new ideas – should have minimal organizational involvement until the implementation stage. The culture, which will take time to establish, should provide a direct conduit from the operator to the command that makes the applicable decisions. No middle man or think tank, but rather decision makers – like the TYCOMs – clearly demonstrating that they want to hear the innovative solutions coming from the Fleet and that they will personally take action to implement those that make our Navy better.
Investing in creativity is more complicated. A rudimentary look at the budget shows us that, in general, new money is not budgeted, but rather, re-allocated. In other words, if our budget is (for simple argument) $1 billion, it does not become $1 billion + x to help us fund our creative thinkers. Rather, "x" is taken from Program Y to fund said creative thinkers. The question, from The Girl Next Door, becomes, "Is the Juice Worth the Squeeze?" Are the creative thinkers more important than Fleet Experimentation, or "pick your project/funding line?" What is our tolerance for failure? How can we capture the operational experience of our junior-leaders unseen for the past 40 years? The Navy should encourage and facilitate creativity. The CRIC was a good start. It commenced the tearing down of stovepipes amongst junior leaders and got free-radicals thinking of ideas that grey-beards would never come up with. As a way ahead, we need to clarify the group's mission and get them focused on creativity. The group, which is currently disaggregated, would evolve into a directorate made up of young, seasoned "egg heads" who would be incorporated into an existing command. With an infrastructure and existing budgets, as well as the requisite people to provide support and continuity with an assortment of know-how (all things they lack now), this organization – the Young Leaders Creativity Cell (Y-LCC) – will become the receptacle for new ideas still in need of development flowing in from around the Navy and an incubator for creativity in our service. Creativity – tomorrow's next "Post-It Note" – may help us win the next war. It takes time, though, and requires a tolerance for failure, which necessitates a separate approach from innovation.
In the end, I may be arguing over the semantics between the terms innovation and creativity. I want to see the Navy take a hands-off approach to innovation – letting it happen and then supporting and highlighting it. And instead of ill-defined movements, I would like to see young leaders brought into the fold of existing top-heavy organizations (ONR, NWDC, SSG, DARPA, WCOE's), enabling them to affect their creative – and possibly innovative – ideas from within. And most importantly, I would like to see creative and innovative minds continue to blossom outside of the Navy umbrella, where I think they will continue to make the greatest advances. As the co-founder of the Defense Entrepreneurs Forum, LT Ben Kohlmann pointed out to me,
"…Skunk Works only worked because it broke every rule in the book regarding traditional R&D, only accountable to the CEO of Lockheed. It could not have functioned within the standard (DOD) institutional structure."
If we want the next Skunk Works or Post-It note or iPhone, we must encourage the participation in such extra-curricular groups as the ATHENA Project, Disruptive Thinkers, CRIC(x), and the Defense Entrepreneurs Forum – exposing our most fertile minds to different perspectives and making these junior officers more effective leaders and innovators in the Fleet, where it matters most.