Author Archive
This post is a response to an article in the August issue of USNI's Proceedings by Commander Darcie Cunningham, U.S. Coast Guard, titled "Millennials Bring a New Mentality: Does it Fit?" So if you haven't read it yet, I recommend you start there. This post appeared in its original form at CIMSEC.
Where to begin? To her credit, Commander Cunningham asks an important question: "how does our structured military culture adapt to this new generation?" It's also clear her frustrations are borne of personal experiences in command. Unfortunately it's a question she fails to answer (more on that later) and in doing so perpetuates myths and patronizing generalizations. [Full disclosure: I'm in the millennial generation, on the older end of the spectrum, and like all such groupings the term "millennial" is a debatable construct but I'll accept her definition (those born in the 80s and 90s) for argument's sake.] "Kids These Days!" Commander Cunningham begins by noting several behaviors that are supposedly unique to millennials: that they "posture to work only the bare minimum number of hours required," that their "customs and courtesies are eroding," and that "there are an increased number of negative confrontations." It is entirely possible that this is what is happening at Coast Guard Base Los Angeles, it is certainly her perception. But more likely it is just that: perception. Such perceptions have existed about pretty much every generation when they were in their youth. That doesn't make them accurate.
Let's return to the important question: "how does our structured military culture adapt to this new generation?" Beyond the advice to use positive feedback to keep the crew motivated, the Commander Cunningham offers nothing. Instead she says they must be "educated," "course-corrected," and evaluated for whether they will "truly be able to adapt to the service." And that's the thing – this isn't really an article about adapting the military to millennials, it's about adapting millennials to the military, as reflected in the title. Which is not all bad. To be sure respect for rank and proper military etiquette are just good manners, and appreciation for a service's traditions, structure, customs, and courtesies are the marks of a professional. Yet here is where it gets downright galling. The commander moves to close by questioning whether millennials are just "focused on what's in it for them." This is flat-out wrong. As the Washington Post reports, millennials "want jobs that affect social change, and they give what they can. A 2012 study found that three-quarters of young people surveyed gave to a charity in 2011, and 63 percent volunteered for a cause." It bears remembering that this is an all-volunteer force. While many undoubtedly join the military in part for other reasons – heck I joined partly to pay for college and to travel abroad – I would submit a vast majority, such as myself, also joined in part for the ideals that military service embodies and a belief that such work is work towards a better world. Instead of playing to these motivations, however, Commander Cunningham advises reminding these servicemembers that there are "long lines" waiting to get into the coast guard and that the economy is not the best. There's so much wrong in this. First, it's unclear if the commander thinks that since "millennials…may not be the right fit," they can be replaced by one of the other five generations she says she oversees, or if she's referring to individual millennial members. I'll give her the benefit of the doubt she means the latter and that she's not saying that taking on the challenge of motivating millennials may just be too hard and that they should be written-off en masse. Second, there's a reason these individuals are the ones in service and not in the supposed long lines. It's because these they were the top qualified candidates. Even those who aren't top performers in service are not likely to have too much trouble finding work outside the military, or using their benefits for further education, so this threat rings hollow except for those really troubled individuals threatened with a non-honorable discharge. And that's to say nothing of how trying to scare one's employees isn't typically the best management or leadership strategy.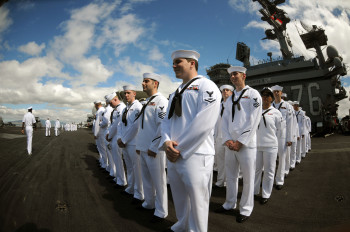 Third, because these were the top qualified candidates this also means that any millennial you give up on is going to be replaced by…another millennial…who by and large won't be as qualified. Sure you can keep up the numbers, but again, what does this say of the quality of your talent pool? One complaint the commander makes that does ring true is that "younger members…have an expectation of accelerated advancement through the organization." In Commander Snodgrass' 2014 Retention Survey he notes that 60% of respondents "feel they are making a difference in their job, but regardless of what they do – 64% don't think they will be rewarded in any way by superior performance." This should not be an indictment of millennials but a recognition of a drawback of military service in comparison with civilian organizations, as well as an opportunity to prove one's leadership bona fides. Yes, we millennials want positive feedback and to know whether we're doing a good job, and yes we wish we could rise through the ranks commensurate with our talents rather than in accordance with organizational and statutory limitations. Leaders would be well served to look for alternatives such as creating opportunities for crewmembers to prove themselves through increased responsibility or challenges. If the military can't keep up with the rest of the world in reasonably advancing its people, Commander Cunningham should at least be able to explain what is or isn't in her control and that she will do what she can to position her people for success. There are going to be bad apples among us, as there are in any generation. But tarring an entire generation with questionable generalizations is counter-productive. While this article may ask the right question, it doesn't really attempt to answer it. What most millennials want is appreciation, when earned, an opportunity to make a difference, and a voice that is heard if not always heeded. The military, the top employer of millennials, still needs to make a serious attempt at understanding how to best take advantage of what this generation has to offer. A good place to start exploring the issue is Air Force vet Tim Kane's Bleeding Talent, NYT review here. Another response to this article can be found at CIMSEC by LT Matt Hipple.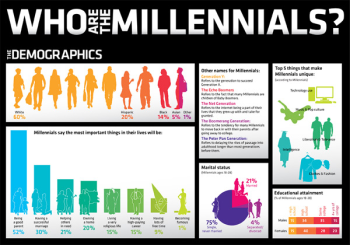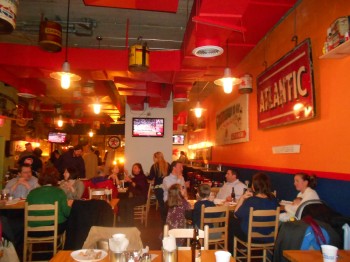 Over at CIMSEC our DC chapter has monthly informal happy hour meet-ups. This month's meet-up might be of particular interest for readers of this blog as it features USNI author LCDR Claude Berube, USNR, to discuss his recent War on the Rocks article and the arguments surrounding the "Global Network of Navies" concept put forth in the pages of Proceeding. We'll be meeting at Fuel Pizza (Farragut Square Location) beginning at 1730, Claude will give a brief presentation at 1800, and we'll continue the discussions over drinks and food for the next several hours.
Time: Wednesday, 30 July 1730-2030 (Discussion with Claude will begin at 1800)
Place: Fuel Pizza (Ask up front if you can't find us)
1606 K St NW, Washington DC
Farragut North / Farragut West metro stops
Additional suggested reading material:
– ADM Jonathan Greenert and RADM James Foggo: "Forging a Global Network of Navies"
– CDR Salamander: "When Your Buzzword Becomes a Punchline"
– Robert Farley: "Managing the United States' Global Naval Partnerships"
All are welcome – RSVPs not required, but appreciated: [email protected]
August Meet-up: August 20th with Nilanthi Samaranayake, CNA, location TBD.
"What is India's role in the Indo-Pacific?" "Does India have a national interest at stake in the South China Sea?" "How should India shape its maritime relationship with China?"
Earlier this month, I had the opportunity to travel to India to take part in an engaging three-day conference on maritime security in the Indo-Pacific, joining two other CIMSEC members in Chennai and Kochi. While the above questions of India's maritime strategic future were not the theme of the conference (that being Sea Change: Evolving Maritime Geopolitics in the Indo-Pacific Region), they were frequent points of discussion, only natural given the event's location and the preponderance of preeminent Indian minds. While I'll focus here on these conversations, the conference's top-notch organizers from the Observer Research Foundation (ORF) and Stimson Center are publishing a collection of the papers presented, on an array of topics, which should make for stimulating reading. I'm grateful to the organizers for inviting me, and the U.S. Consulate Chennai for sponsoring the event.1
I'm also grateful for the effort these organizations made to bring together scholars and practitioners from the United States, China, Japan, Australia, the United Kingdom, Indonesia, the Philippines, and India to consider the challenges and opportunities in the Indo-Pacific from a variety of perspectives. These representatives from the fields of maritime shipping, offshore energy, geopolitics, international law, private maritime security, and fisheries and climate sciences had the chance to share and contest ideas in a cross-disciplinary approach. And contest they did.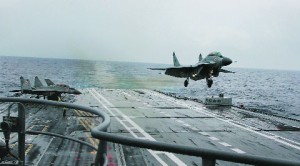 Observers and attendees of similar events will be familiar with the contentious dynamic that can develop between Chinese and Japanese or Chinese and American representatives, as highlighted at the Shangri-La Dialogue in Singapore earlier in the month. In India, Dr. Liu Zongyi of the Shanghai Institutes for International Studies (SIIS) carried China's banner. Some of the feistiest exchanges involved his assertions that the United States had previously agreed to Chiang Kai-Shek's claims to the South China Sea and that there were no maritime disputes in the South China Sea prior to U.S. involvement in the region in the 1960s-70s – the former rebuffed by a personal account of the post-War discussions with Chiang relayed by U.S. Pacific Fleet's Director for Plans and Policy, W.J. Wesley. As for Liu's latter argument, South China Sea claimants on all sides have produced a multitude of historical documents stretching back centuries, but if he was referring to the start of a more active phase of the disputes he may have the timing more accurate. Yet China's seizure of the Paracels from South Vietnamese forces in 1974, killing 70, is probably not what he meant as an illustration of U.S. trouble-making.
In spite of these disagreements over China's positions, the conference to its credit maintained a cordial atmosphere, with several presenters touting the benefits of establishing personal connections and dialogue over beers or cocktails – the benefits to which many CIMSEC chapters can attest. The organizers' ringing of a concierge bell to mercilessly keep panelists to their allotted time also built a sense of shared sacrifice against a common enemy. Even by continuing to press his country's positions Liu won some professional empathy for resoluteness in the face of near-universal criticism.
For it was near-universal. If anything surprised me at the conference it was that the Indian panelists and presenters also openly disparaged both Chinese claims and their actions in the South China Sea. The 9-dash line came in for particularly sharp treatment, with one analyst noting that by the same basis of drawing lines in the water Spain could claim all lands 370 leagues west of the Cape Verde islands – with a treaty to back it up. Yet a consensus on the merits of the issues doesn't mean India will take action. Indian participants led a robust discussion and were of divided opinion as to whether India had a national interest in getting involved in these disputes on the eastern end of the Indo-Pacific.
To be fair, it was not only China that came in for criticism. During Q+A segments Indian audience members asked why the United States is focused on destabilizing China, whether it should be viewing the region through a Cold War lens, and whether the Rebalance to the Pacific is waning. None of these questions reflect the reality or the logic of U.S. goals in the region, but they do highlight some existing perceptions.
Dr. Liu's view of India's role was clearer, arguing "a swing state and hedge is the best choice," and describing newly elected Indian Prime Minister Narendra Modi in The Global Times last month as having a chance to become "India's Nixon," and bring about closer ties with China. The outreach to India was oddly tinged with scare tactics, however, as Liu claimed "If China was crushed, India will become the target of the U.S.," based on a remark former Secretary of Defense Leon Panetta made calling India an "emerging threat." Even a Pakistani newspaper acknowledged this slip-up as a gaffe.
For their part, many of the Indian representatives saw opportunities to increase already growing maritime cooperation in the region while weighing the risks of increased Chinese activity in the Indo-Pacific. Inspector General Satya Sharma, of the Indian Navy, touted India's sustained and close cooperation with several counter-piracy efforts from East Africa to Singapore and room for closer Coast Guard collaboration in the near abroad. ORF's Manoj Joshi and Madras Christian College's Dr. Lawrence Prabhakar explored ways India could build its own deterrent power in the context of increased risk from increased contact with China at sea. Prabhakar further stated that India would continue to focus primarily on bilateral relationships with regional powers, but noted several instances of developing trilateral engagements, including the upcoming Malabar exercise with the United States and Japan. At the same time, ORF's Dr. P.K. Ghosh cautioned against expecting India to "play the role of headmaster" in setting the agendas of its neighbors at the west end of the Indo-Pacific.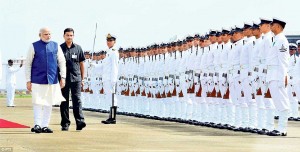 Taken as a whole, the workshop was more productive than most with its focus on presenting not only challenges but also the potential means to mitigate them. By the time I presented my paper on U.S. Maritime Security Relationships and Partnerships in the Indo-Pacific I had coalesced some ideas around a concept raised by retired Vice Admiral Hideaki Kaneda earlier in the day on "webs of maritime collaboration," specifically creating linkages between such structures as maritime domain awareness and info-sharing agreements for counter-piracy and EEZ enforcement. For despite the focus of this article on some of the more contentious issues in the conference2 there were in fact large areas of agreement and mutual concern – from the need to protect sea lanes to the projected impacts of climate change on coastal regions and ports to the benefits of collaborative humanitarian assistance / disaster response (HA/DR). As noted yesterday at The Diplomat, there's a real need for workshops such as these, where participants talk with each other and not just at each other, to bring productive dialogue to the region.3
This post appeared in its original form at CIMSEC's NextWar blog.
---
Fittingly, it was held as Monsoon rains began to lash southern India during the 5th anniversary of the precursor article to Robert Kaplan's book of the same name, discussing India's role in the region. ↩

In addition to the more academic debates over the scope and history of the term "Indo-Pacific." ↩

And well worth cramming one's 6'3″ frame into 40+ hours of coach flight. ↩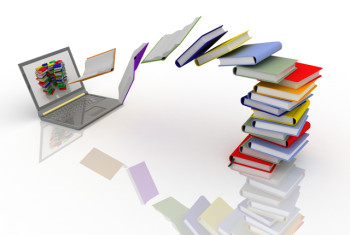 In our first post Scott and I wrote about education opportunities available for those supporting the U.S. Navy, from reserve Marine Corps to active Navy to civil servants. We've updated that post with additional options thanks to RADM James Foggo, CDR Steve Melvin, Chrissy Juergens, LT Vic Allen, and Tetyana Muirhead. In that article we focused on free courses that can be used towards degrees or certificate programs. But that's not the only type of free training available.
Alternatively, you might find yourself in the situation "Degreed Out" (BSEE, MBA, CDFM, CISSP, OA Cert from NPS…), in which getting another master's degree or certification may start merely seeming like alphabet soup. Also, if you're like me and you find yourself on shore duty, it should be a time for professional and personal development, right? I tried something different and took a few classes through Coursera. Six classes actually, and I'm happy to say this was a very positive and rewarding experience. Coursera offers what are known as massive open online courses (MOOCs). In contrast with the courses in our first post, these typically have no limit on the number of seats in the class and some can be started at any time, although there are many variations on the set-up. While they too don't charge for enrollment, a few have a small fee to test or "certify" you upon the course's completion if that is something you'd like to pursue.
With Coursera each class ranged from 6-12 weeks in length and all required a different but not insignificant amount of work. What did I get for my efforts you ask? All but one of the courses offered me PDF certificates of completion that don't mean much to anyone but me. More importantly, I learned more than I thought possible in subject matters I chose (Cryptography, Reverse Engineering of Malware, Financial Engineering, Computational Finance, High Performance Computing and Guitar) by the experts in the field (Stanford, University of London International Programmes, University of Washington, Columbia University, Georgia Tech, and Berklee School of Music).
In my humble opinion, this is the future of education. I think this is the greatest invention since the public library system. It is the public library system and the internet combined, with guided direction of the world's greatest instructors thrown into the mix. I am convinced that this is how the world will judge future academic institutions and decide where they will send their children to study full-time. It is also quite possibly, how future college students will prepare and choose their degree paths. I expect great things for the future due largely to efforts such as these. For Scott's part, he believes the business model will allow MOOCs to count towards degree and certificate programs at "brick-and-mortar" institutions if they are individually partnered with that institution and upon the successful completion of testing on a fee basis (The Economist has covered the possible future of MOOCs in more depth, as well as even shorter, less-formal learning tools).
Massive Open Online Course (MOOC)
For an aggregation of MOOC courses across these and other sites check out MOOC-List.
Coursera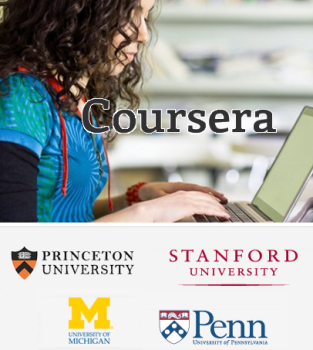 Coursera has 554 institutions offering course-work in various subject areas. Take the world's best courses for free and earn a certificate of completion. Alternatively, pay a few dollars extra and earn a verified certificate. This certificate verifies your identity by using methods such as your typing patterns and using an online camera to verify your picture. One of the downsides for military members attempting to take Coursera classes related to your job is that the site is not compatible with NMCI's old browsers.
iTunesU
iTunesU has a large collection of free podcasts in several knowledge areas. Not surprisingly, if you want to learn how to write an iTunes App this is the place to go. It seems that may universities have their own portal on the iTunesU website. In my opinion, Apple's decision to host individual portals has left this site a bit of a mess and course material is slightly unorganized. However, once you find the content you are looking for, it could make your commute to work much more productive.
Udacity
While I have yet to try this one, Udacity is the same basic concept as Coursera but with a twist. You can take the classes completely on your schedule. Although limited in number by comparison, the course offerings looked fairly attractive. I think I may just try the "Intro to Hadoop and Map-reduce" course if I can squeeze it in. With no deadlines it is much more likely that I will sign up, poke around at the most interesting content, and if I am not completely enamored put it off until another day.
edX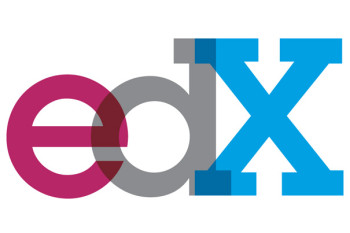 edX is another top-tier MOOC which at the time of this writing has 38 courses to choose from, provided in partnership with such institutions as Harvard, MIT, and Georgetown, spanning many subject areas. Most edX course videos are provided by means of YouTube and do their best to incorporate students into discussion groups on online forums. edX also offers certificates of completion, some requiring a fee for identify verification.
Navy Knowledge Online, MarineNet, and Joint Knowledge Online
We would be remiss if we didn't mention these three sites, which are in fact long-running DoD-restricted versions of MOOCs. While they may not have the best reputation and are saddled with clunky, non-mobile interfaces, they do offer training on topics directly related to professional duties. Additionally, for those seeking to expand their knowledge beyond their designator or rate, there's a range of interesting coursework available – from drone operations to intel "A" school to short cultural backgrounds on dozens of countries.
Defense Acquisition University (DAU), FEMA, DHS, Defense Security Service
Back in our first post we talked about (at least in the updated version) accredited courses and certificate options available through DAU, FEMA, DHS at NPS, DHS at Texas A&M, and the Defense Security Service's Center for Development of Security Excellence. As a reminder, they have many online training options there for self-edification as well. Offerings typically focus on subject such as incident response management, cyber security, and counter-terrorism.
Languages
While Rosetta Stone used to be available free to servicemembers, that contract has since expired. However, there are still several options for beginning or furthering a language for free. Both NKO and JKO have several languages available, but they're not the most interactive, and focus primarily on a few of the high-demand target languages and militarily useful skills. That said, if you're already an intermediate speaker or going on a specific assignment and want to brush up on your ability to talk to your uniformed counterparts, these could be quite useful. iTunesU has a plethora of options, running from minute-long immersion to more structured serial listening podcasts. For those with smartphones there are a variety of free language apps that I have yet to try, but the Duolingo app comes highly recommended and takes an immersion and gamification approach to try and cram learning for fun into the nooks and crannies of your free time. Scott may have to put away The Simpsons Tapped Out and finally get back to his Spanish studies.
If you have any additional recommendations on language learning options, please let us know and we'll perhaps come up with a part 3. In the meantime let us know what else we missed, and keep on learnin'.
This article was cross-posted by permission from JO Rules. The opinions and views expressed in this post are his alone and are presented in his personal capacity. They do not necessarily represent the views of U.S. Department of Defense or the U.S. Navy.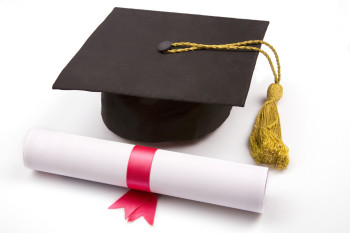 Update: Thanks to the feedback of RADM James Foggo, CDR Steve Melvin, LT Vic Allen, and Chrissy Juergens we've updated this post with additional free accredited educational opportunities.
By 2000, there had been tentative attempts at leveraging the internet for military education – primarily through the use of synthetic training simulations, rudimentary file-sharing, and simple message boards. Fourteen years later the options have expanded, and with it increased the availability of cheap or free training. In our evolving era of online education and emphasis on life-long learning, the military and government have embraced new tools and a multi-pronged approach to keeping those serving on Active, Reserve, and civil service duty trained. In this 2-part series, LCDR Adam Kahnke and I will run our fingers along those prongs in the hopes of providing you an outline of the opportunities available and shape of things to come.
In this first part we look at the type of education that many people, if they're being honest, care most about. We're talking about instructor-led courses accredited by scholastic councils that can be used towards certificates and degrees. Even if the Navy has already paid for your undergraduate education and you have no intention of remaining on active duty beyond your current commitment there are still options for you, including degree programs that incur no additional service obligation. Some of these are also not fully online, instead taking a blended approach requiring some in-residence time.
Now I need to throw in some important caveats. While this article is geared towards officers (enlisted folk have a slew of generally different options), everyone's situation is unique, so it's important to keep in mind that these are general descriptions to raise awareness of the opportunities available. The degree (no pun intended) to which they are free or available will depend on things such as your current service obligation, how much you're willing to obligate in the future, your rank, your location, your clearance, whether you already have a grad degree, etc..
Additionally, these were the opportunities of which we were aware at the time of this writing. We're sure we've missed a few and that as time goes on some will no longer remain available. While we hope this resource remains updated, we're lazy and easily distracted, so don't just take our word for it, but put in a little legwork yourself. We're only saying these are free opportunities in so much as the cost goes—you'll still have to put in some amount of work.
Confirmed Bachelor(ettes)
If you're a naval officer we hope that you've taken advantage of the many routes to getting your undergrad paid for—whether you commissioned through the Academy, OCS, or our preferred choice, Navy Reserve Officer Training Corps (NROTC) while attending a real university—you shouldn't have too much to worry about. Unless, I don't know, you changed majors thirteen times and attended some party school in Miami so didn't bother graduating in under 8 years, you shouldn't have much college debt from earning your BA (or BS if you went to Canoe U). Some of you may even have gone straight into an MA program. The good news is that if you have any federal loans remaining, whatever the amount that's left after 10 years of good payments and federal service (military or otherwise) is discharged under the Public Service Loan Forgiveness program (see more here). For those looking for more education, the following is for you:
Degrees
Naval War College (NWC)'s College of Distance Education (CDE) – Fleet Seminar Program (FSP) 
For those officers hedging their bets on continuing on active duty, those who already know they're heading to the Reserves after their current tour, and those already in the Reserves, FSP can be a great choice. It incurs no additional service obligation yet offers free instructor-led, in-person courses at 19 Fleet Concentration Areas on the path to a degree (There is a fully online and CD version, but it does not normally allow the student to earn a degree). One generally has to be an officer, a federal employee, or a congressional staffer (O-3 or above; GS-11 or above). The degree consists of three core classes that also earn you JPME Phase I credit and is designed to be completed over 3 years, but can be done in 2 if doubling up on courses the second year. The names of the core courses occasionally change, but most recommend taking Strategy and War/Politics the first year, and National/Theater Security Decision Making and Joint Military/Maritime Operations the second due to lighter individual reading load for the latter two (even with the literally heavier Milan Vego tome). You'll also need to complete 9 credit hours of elective courses, some of which can be done through the NWC web-enabled courses, but these are tough to get into and limited in their offerings, so consider combining with credit from another institution.
Naval Postgraduate School (NPS)
NPS has many programs and courses available for those non-resident, including EMBAs and other MA degrees, although the admissions for each program, including the cost for non-active duty and whether any service obligation is incurred for those who are active is very opaque on the site, which is riddled with dead links. One option for Reservists working as gov civilians looks like it might be this scholarship program. Your best bet for getting the ground truth on any specific program that catches your eye is emailing their admissions, although when I tried doing that a year ago I never received a response.
In coordination with FEMA they have developed a Center for Homeland Defense and Security, which offers an MA with minimal in-residence time (12 weeks total) at either Monterrey or DC (the rest is completed via the web). Applicants must be a US citizen and "employed full-time by a local, tribal, state, or federal government agency or the U.S. military, and have homeland security experience and responsibilities." While FEMA pays for those from DHS, naval officers' sponsoring agencies are responsible for paying tuition etc…so while not specified there's likely an incurred time obligation for attending.
National Intelligence University (NIU)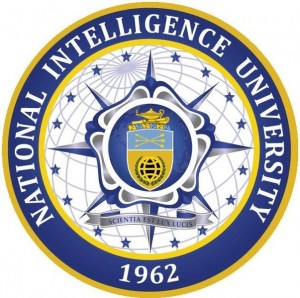 NIU has several options, including 2 masters degrees (MS of Strategic Intelligence or an MS&T Intelligence). Unfortunately all programs are restricted to TS/SCI clearance holders so yours truly can't provide feedback as to the quality of the program. Hear that NIU? That's the silent sound of me ruefully shaking my fist at you! But it makes sense given the subject matter.
From the site:
Federal employees throughout the Intelligence Community (IC), the military, law enforcement, National Guard, Reserve and other related security functions have the opportunity to apply for the resident (full-time) program through their parent agency or service, or can apply on their own for one of the NIU's cohort (part-time) programs. The cohort program classes are conducted in the evening and select weekends at the DIA Headquarters as well as the graduate and academic centers at NSA and NGA during the day.
But you don't have to be in the DC area to take advantage – the site also mentions Tampa, FL and Molesworth, UK if you happen to be in either of those two spots. See below for certificate offerings.
National Defense University (NDU)
In addition to the normal full-time in-residence programs, NDU offers a part-time, partially online Master of Science program and certificate programs through its Information Resources Management College (iCollege) to any government civilian employee or servicemember above a certain pay grade/rank. The coursework is available in either a blended (partially in-resident, partially online) or primarily online format and focuses on defense leadership and information technology topics. Courses are each 5 weeks long and confer 3 graduate credit hours.
Accredited Courses / Certificate Programs
DoD's Defense Security Service (DSS)
This is a relatively new addition. DSS's Center for Development of Security Excellence (CDSE) offers an array of free instructor-led online courses that earn ACE graduate-level credits and can be applied towards several certificates. These guys also offer "training:" restricted (based on clearance and position) in-person courses on things such as Special Access Programs (SAPs), a few accredited, and non-accredited self-paced online courses on things like cybersecurity. Additionally, the CDSE offers a separate set of security professional certifications based on testing. I took one of the accredited online courses this fall and found it, like most, to be flexible, interesting, and rewarding in so far as you get out what you put in to it. Despite frequent denials that it exists when I call, I'm hoping someday they'll let me do one of their advanced protective security detail driving courses in tropical Linthicum, MD.
National Intelligence University (NIU)
Offers part-time MA-level Certificate of Intelligence Studies programs, including Africa, China, Counterintelligence, AFPAK, Eurasia, Strat Warning Analysis, IC leadership and Management that once again sadly require a TS/SCI clearance. Smoke 'em if you got 'em.
Federal Emergency Management Agency (FEMA)
FEMA's Emergency Management Institute runs many emergency management-related courses and exercises around the country both in-resident and via VTC. I haven't been able to find any costs associated, but you do have to have a sponsoring organization endorsement from someone in your chain of command, as well as justify why FEMA should spend the time training you on, oh say prison riot responses. Many of these courses and their pre-reqs in the ISP (see below) can be applied towards FEMA programs/certificates, such as the Master Exercise Practitioner (MEP) or Emergency Management Professional Program (EMPP), but require out-of-time commitments and attendance at (free) courses in Maryland.
FEMA also offers a large range of Independent Study Program courses on things from HAZMAT to animals in disasters. If it matters, Frederick (MD) Community College offers lower-level credits towards a Bachelor's degree for the cost of accreditation for independent study you complete online.
DHS/FEMA at Texas A&M
Another option for those looking for accredited online courses in emergency management or cybersecurity comes from the Lone Star State thanks to federal FEMA and DHS funding. The cyber security training is the most prevalent online and can be rolled up to count for 3 ACE-accredited courses. Many other courses are offered through mobile trainers or in-residence.
Defense Acquisition University (DAU)
The members of the Navy-Marine Corps team's acquisition force, and really anyone who is interested in better understanding the mysteries of how the military ends up with the kit it does, can take a wide variety of online courses, including from Harvard Business School, and, with organization funding, in-residence courses at the DAU campus at Ft. Belvoir, VA. In order to receive a DAU-conferred certificate, however, one must be a member of the Defense Acquisition Workforce, as determined by position. For those not in that category, many of the courses have been ACE credit recommendations while DAU has memoranda of agreement with a multitude of colleges offering credit for coursework towards certificates and undergrad and graduate degrees at their institutions.
NPS
See above for details.
While we chose to focus on free, part-time, and mostly online educational opportunities – thus why we didn't include the normal in-residence NPS, NWC, and MBA scholarship master's programs, we also received feedback asking us to include several other lesser-known options.
Graduate Education Voucher (GEV)
For unrestricted line officers who want to pursue a graduate degree program of their own choosing (subject to approval), they can do so in their off-duty hours (i.e. while otherwise on shore duty) supported in part by the GEV at $20K per year. Taking the money incurs additional service obligation. Check with BUPERS for more on current academic year eligibility and the application process.
Marine Corps War College
As with the Naval War College, the Marine Corps University's Marine Corps War College hosts a 1-year in-residence Master of Strategic Studies program that also satisfies Joint Professional Military Education (JPME) Phase 1 requirement for officers. If you are finishing your division officer tours or finishing up your first shore duty rotation, speak to your detailer about this option if you're interested in an alternative experience in Quantico, VA.
Wild Cards
State
The State Department runs the Foreign Service Institute in Arlington, VA. According to their website they run over 600 courses for State employees, federal civilians, and military officers, but they didn't bother returning my email so I have no idea whether you could apply out of the blue or need to be on orders to one of their courses. Meanies. But if you're feeling adventurous you could go through the process of applying and see what happens. You just might end up in Uzbeki-beki-beki-stan.
But learning for the purpose of credit, certificates, or degrees isn't the only type of learning out there. In Part II Adam will lead you through the myriad free opportunities to learn for the sake of learning.
This article appeared in its original form at JORules and was cross-posted by permission. The opinions and views expressed in this post are his alone and are presented in his personal capacity. They do not necessarily represent the views of U.S. Department of Defense or the U.S. Navy.
In a piece in mid-December, the web site NavalDrones detailed the U.S. Navy's solicitation for an unmmaned aerial vehicle (UAV) that incorporates Magnetic Anomaly Detector (MAD) sensors. As the article notes, this capability is useful for finding submarines as it "detects changes in the earth's magnetic field caused by a large metal object," such as yon u-boat. What is perhaps most interesting about the solicitation is that it calls for the UAVs to be expendable and launched from a P-8A Poseidon aircraft.
The concept of aerial motherhips is by no means new – one only need look back to the glory days of zeppelins with biplane detachments, or to the helicarrier in the recent movie The Avengers to get a sense of the breadth of idea. And the solicitation for the Poseidon doesn't mark the first go at aircraft-launched UAVs:
In 2009, an expendable sonobuoy tube-launched UAV called Coyote was tested out a NOAA's WP-3D Orion under an Office of Naval Research. A less successful small business grant was awarded to Lite Machines to modify its Voyeur UAV for sonochute launch.
Despite this, more attention is focused on surface and subsurface vessels playing the roles of motherships than aerial drone motherships. DARPA caused a stir earlier in 2013 by announcing the start of a UUV mothership program, named in a not-at-all-sinister fashion "Hydra," that would be capable of launching embarked UAVs and UUVs, while Coastal Riverine Group-1 received the manned Coastal Command Boat UUV-launching mothership. Elsewhere, debate and intellectual energy is starting to explore the interplay of manned, unmanned, and autonomous aircraft and the tactical possibilities their combinations can provide.
Less attention has been paid to aerial motherships as the constant and exploring the pros and cons of using any of the following as variables:
1. The mission sets of the UAVs and how they would interact with other platforms.
2. Launching non-expendable UAVs.
3. Launching USVs or UUVs.
4. Motherships that are purpose-built (as opposed to ad-hoc such as the Poseidon).
5. Motherships that are themselves unmanned or autonomous.
6. Lighter-than-air (e.g. blimp) craft vs propeller or jet craft.
In many of these combinations the pros will be outweighed by the cons, but it's possible there are some winning, creative combos worth discovering. An upcoming issue week at CIMSEC will be dedicated to naval drone concepts and tactics. In the latter I hope to explore these variables in more detail. As I've likely missed some salient points I look forward to incorporating your feedback.
This article appeared in its original form and was cross-posted by permission from CIMSEC's NextWar blog. 
Readers of the NextWar blog will recall that in the past I've bemoaned the U.S. Navy's limited success tapping into web-enabled "social" tools. Specifically, I noted the lack of efforts to use either crowdsourcing tools to generate and develop ideas, or to provide the sort of collaborative tools to which Sailors have grown accustomed in their personal lives.
In addition to the exceptions I mentioned in the article, such as the U.S. Naval Postgraduate School (NPS)'s MMOWGLIs, commentators kindly pointed out a few more, and I have through professional exposure since stumbled upon others. Further, as many are likely aware, in just the past month some new tools have come online or been revamped. I feel, therefore, a reassessment is warranted. What follows is a brief overview of the social web-enabled tools on offer for U.S. maritime professionals – whether by culling ideas (the Crowdsourcers) or by empowering organizations (the Collaborators). I'm more familiar with some than others, but this is not intended to be an exhaustive review – the best way to fully learn the caps and lims of any of these sites is to play around with them and see how they can aid in your specific mission accomplishment.
From our non-U.S. friends, I'd be interested to hear what's available in their toolboxes to leverage the concepts and underlying platforms of the web.
The Crowdsourcers
Massively Multiplayer Online Wargame Leveraging the Internet (MMOWGLIs)
NPS partners with various other Navy commands to run these online games, which tap into the combined knowledge and ideas of the invited crowd to respond to scenario prompts. These response ideas are critiqued by other players, steering the decisions in future actions in the game, allowing people to work through (and the game sponsors to collect input on) the second- and third-order consequences of potential solutions. Past MMWOGLIs have focused on topics such as piracy and the electro-magnetic spectrum, and additive manufacturing (aka 3D-printing), of which we have written about much at CIMSEC. The next MMWOGLI (scheduled for September) will focus on "Capacity Capabilities Constraints: Active and Reserve Force Strategies" in November and December. My only real complaint is that I've had trouble accessing past MMWOGLIs on a lot of NMCI computers at the Pentagon, so can't really speak personally to the "gameplay".
RAD
This new site is the core of the CNO's recent tasking to find ways to create a more efficient Navy by Reducing Administrative Distractions — or RAD. The site uses the IdeaScale platform and boasts a clean look, crowdsourcing, and gamification: users vote for favorite posts, earn points through a variety of manners – incentivizing input, earn patches for a variety of "accomplishments". While a leaderboard displays the top point-earners, the Admiral in charge of the effort is looking to tie the virtual rewards with real ones. According to NavyTimes:
"While they are still working out details, [RDML] Shelanski said he hopes to secure funds to reward the generators of the top 10 ideas. He would like to award $1,000 prizes for the top three ideas. The rest of the top 10 would each earn $500."
Nearly 1500 ideas were submitted and you can see the top 15 listed here. While the 3 phases of the RAD "campaign" are complete, the outgrowth of this project is an effort to effect real change with at least the top ideas, particularly in the areas of training and 3M. It will be interesting to see if the Navy ever tries for a repeat performance in a year or two's time.
The proverbial "suggestion box" set up by the U.S. Naval Warfare Development Command (NWDC) asks users to "pose solutions to problems by providing an easy-to-use platform to submit ideas, provide feedback, and vote for the best ideas." Similar in function to RAD, but more broadly focused. You can participate both by donating your brightest thoughts and critically evaluating those of others. Also uses voting feedback to rate the ideas, although comments are more plentiful than votes.
The site features a handy Domino's-like status "tracker" of your idea in the review/implementation process (although unlike the pizza it will unfortunately take longer than 20 minutes to see results). You can also see if it has been rejected, and the reason why, or moved over to the SIPR version for processing. It may suffer, though to a lesser degree, the same challenge of giving every idea a fair shake and collating duplicative submissions.
(Full disclosure: I'm a member of NWDC's CNO's Rapid Innovation Cell, or CRIC)
The Collaborators
Although it would mean a loss of some control over functional design, for efficiency's sake Navy organizations or groups in search of cloud collaborative sites should consider using Milsuite, Intelink, Max.gov, or Navy Lessons Learned rather than spending money to create their own.
Milsuite


Through Milsuite's Milbook site, small (or large) DoD teams can use a an access-controlled, slick-looking cloud collaborative site to centralize documents, tasks, and discussions in a specific "group". Users have a variety of project management tools they can integrate, and search for other users with expertise in a given functional area to bring in to critique ideas. The only real downside is that some functions, especially the permissions/access settings, are not entirely intuitive and the help documents leave a bit to be desired.
Intelink
This site is restricted to federal employees with associated email or CAC/PIV. But like Max.gov, by keeping it broadly open it enables collaboration for projects across federal agencies. Users can on NIPR can create an Intellipedia page and on SIPR create a "team" to do the discussion and file-sharing collaboration. NIPR is expected to increase functionality and tools with Google platform tie-ins, but for now the SIPR version is a bit easier to use for collaboration.
MAX.gov
This site is restricted to federal employees with associated email, allowing for cloud collaboration on projects across federal agencies. I have only poked around it a little but my first impression is that it is functional (posting documents, commenting, discussions), but some what bare-boned.
Defense Connect Online (DCO)


DCO's basic purpose is web conferencing. It allows DoD users to create a virtual meeting that can integrate voice (with computer microphone/speakers), chat, and PowerPoint display functions – sharing slides and other files. Those on the go can also access the website via smartphones and a downloadable app, and a SIPR version is available. The site is great for those of us without VTC capabilities who want to add some visual oomph to telecons and keep everyone on the same page. The ability to hang and trade information is also nice – the files can also be kept up for a long time, so anyone who wants them again can just be directed back to the site.
The computer-driven version is pretty easy to use and understand, but I had a little more trouble on a smartphone working the site (There is an updated mobile version that I've not yet had the chance to try). I'd also like to see DCO directly integrate phone lines as those hosting meetings typically must set up a separate telecon bridge to allow those who can't pull up DCO from a phone or computer to also participate. With the reduction in travel spending there has been a marked uptick in the usage of this site – to the point where it has been maxing out its capacity. Lastly, I'm not sure how bandwidth-intensive this would be for anyone underway, but my guess is it wouldn't handle well.
In mid-October, the Defense Information Systems Agency (DISA) released DCO 2.0. Unfortunately the upgrade means the site no longer recognizes my old account or allows me to register for a 'new' one – so there are some kinks to be worked out for sure, but I look forward to seeing what the improvements are.
NWDC's TacticsLive site
Another collaborative site run by NWDC could be used to pick up some of the slack left by the loss of groups such as the Surface Warfare Development Group for tactical innovations. Unfortunately in my limited poking around on the site on SIPR (http://tacticslive.nwdc.navy.smil.mil.) It doesn't appear much used. This points to one of the fundamental truths of the collaborative sites: No matter how good in concept or design they are, they can't help users collaborate unless they have users to begin with (often through command endorsement or enforced use).
Interagency Lessons Learned
I decided to return to the source – several years ago – of my angst with the Navy's web-enabled tools and find out what's changed. Navy Lessons Learned, part of Interagency Lessons Learned, has definitely undergone a facelift, and the ability to submit lessons learned has increased. There is also a "Communities of Practice" feature that allows those with the initiative to collate/centralize data (share observations/lessons learned/documents, etc., and comment on them) for communities at any level – from interagency groups to a wardroom. So those are big improvements.
Unfortunately, it's still a bit clunky, dated looking, and not intuitive to navigate or search. It's also split between NIPR and SIPR – which on one hand allows users to get more specific, but on the other splits efforts and users – sometimes in confusing fashion, as with the otherwise valuable Port Visits feature.
An "Issue Resolution" crowdsource function is ignored on NIPR, but has some legs on SIPR. Yet the process is opaque and clunky in comparison with the RAD and CollabLab sites. Without reading through the "training material" one has no idea who moderates the submissions or whether they will end up getting a fair look.
However, for its flaws, staffs or other groups looking for the infrastructure to quickly stand up restricted group to share restricted (FOUO or SECRET) files and lessons learned will find this site provides the no-frills functionality to do so, but as with the others it needs someone to convince or enforce everyone in the group to use the site. As with the Port Visits feature, there's good nuggets in the site, but you have to dig for them.