Archive for the 'ADM Harvey' Tag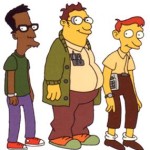 Don't be distracted about the Aegis, Russia, or China – the first thing you need to read in this December's Proceedings is the "Nobody Asked Me, But …" contribution by Lieutenant Alexander P. Smith on page 12.
The most important ingredient to a successful Navy is not its ships, aircraft, submarines or secure budget. No, the most important part of our Navy is its intellectual capital, specifically the education of its officers.
The naval service will face a multitude of challenges that will require a true diversity of experience and education in its leaders in order for the best decisions to be made. If everyone brings the same tool-set to the table, you are in trouble.
There has been a long-dwell discussion in our Navy about what type of education our leaders need. For the last few decades, there has been a heavy bias towards technical education; a bias that is about to get heavier;
The tier system was developed in 2009 as a result of fewer NROTC and U.S. Naval Academy graduates entering the nuclear-reactor community. The Regulations for Officer Development and the Academic-Major Selection Policy direct that a minimum of 65 percent of NROTC Navy-option scholarship midshipmen must complete a technical-degree program before receiving their commissions. A technical degree refers to Tiers 1 and 2, which comprise all STEM majors. Tier 1 includes most engineering majors, and Tier 2 refers to majors in biochemistry, astrophysics, chemistry, computer programming/engineering, civil engineering, physics, and mathematics. All other academic majors are non-technical, or Tier 3.

As a result of the new policy, a high-school senior's best chance of obtaining a Navy scholarship is to apply for Tiers 1 and 2, since CNO guidance specifies that not less than 85 percent of incoming offers will come from this restricted pool. In fact, an algorithm decides the fate of hopeful midshipmen, balanced in large part with their proposed major selection annotated in their applications.
This is a huge error. 65% one could argue if one wished, but 85% is simply warping to the collective intellectual capital of the Navy.
We don't even need to review all the English and History majors that do exceptionally well in the nuclear pipeline – but to put such a intellectual straight jacket on the entire Navy over the requirements of one part, that is a sure sign of a loss of perspective.
In last Sunday's Midrats, Admiral J.C. Harvey, USN (Ret) made an argument for technical education that is fine for the nuclear community, but the Navy is not the nuclear community. If you look at the challenges from Program Management to Joint/Combined Combat Operations; none of those are helped by a technically focused mind. Just the opposite, it begs for officers of influence with a deep understanding of economics, diplomacy, history, philosophy, and yes … even poetry.
One could argue that the problems we have had in the last few decades derive from a lack of nuance and perspective by officers who fell in love with theory and the promise of technology, who had no view to history, civilian political concerns, or even human nature. As a result we got burned out "optimally manned" crews, corrosion laden "business best practices" ships, and an exquisitely engineered if unaffordable delicate Tiffany Fleet – not to mention entire wardrooms in 2001 who couldn't place Afghanistan or Ethiopia on a map, much less even had a brief understanding of the background of Central Asia or the Horn of Africa. Back to LT Smith;
Does the tier system produce better submariners or more proficient naval officers? If less than 35 percent of our unrestricted line officers have developed the ability to think comprehensively through critical reading and reflection, what will the force look like in 20 years? These are questions to ponder regarding the benefits and disadvantages of STEM graduates. We ought not to forget the value of future officers developing a keen interest in foreign affairs, history, and languages.
We actually know the answers to that. To this day, once you leave the CONUS shores, we lack wardrooms and Staffs with sufficient knowledge of any of those areas.
It is about to get worse.
If we really have a problem getting well qualified nuclear engineering officers on our submarines and carriers – then instead of having negative 2nd and 3rd order effects throughout the Fleet – then let's focus on how we keep and manage the careers of our nuclear engineers. Do we need to look at the Commonwealth model? Do we need to look at compensation and non-Command career paths that can still get someone to CAPT at 30-yrs? Is the Navy having to serve the Millington Diktat as opposed to Millington serving the Navy?
Whatever the problem is – forcing a 85% STEM officer corps is not that answer.
What do we need our officers to be able to do? Be outstanding engineers? Well, as our friend LCDR BJ Armstrong, USN might ask, "What would Admiral Mahan say?"
Wouldn't you know – we know the answer;
The organizing and disciplining of the crew, the management under all circumstances of the great machine which a ship is, call for a very high order of character, whether natural or acquired; capacity for governing men, for dealing with conflicting tempers and interests jarring in a most artificial mode of life; self possession and habit of command in danger, in sudden emergencies, in the tumult and probable horrors of a modern naval action; sound judgment which can take risks calmly, yet risk no more than is absolutely necessary; sagacity to divine the probable movements of an enemy, to provide against future wants, to avoid or compel action as may be wished; moral courage, to be shown in fearlessness of responsibility, in readiness to either act or not act, regardless of censure whether from above or below; quickness of eye and mind, the intuitive perception of danger or advantage, the ready instinct which seizes the proper means in either case: all these are faculties not born in every man, not perfected in any man save by the long training of habit—a fact to which the early history of all naval wars bears witness.
Doesn't sound like an STEM heavy requirement to me.

Matt, Chris, and Grant are joined by Caroline Troein from the Fletcher School's Neptune Group. They talk about the Arctic, the European Defense burden, Typhoon Haiyan, China, the Hudson Center's American Seapower event, as well as a smattering of other topics. Join us for Arctic Wastes and Tropical Shoals (Download).
Articles from last week:
Human Smuggling Across the Gulf of Aden (2013 Edition) (Mark Munson)
Germany Needs a Permanent Naval Presence in the Indian Ocean (Felix Seidler)
Avoid Change For Its Own Sake: Ground Force Unification (Chris Barber)
The Southern Mediterranean Immigration Crisis: a European Way Out (Matteo Quattrocchi)
How War With China Would Start: 99 Red Balloons (Matthew Hipple)
How Not To Go To War With China (Scott Cheney-Peters)
Sea Control comes out every Monday and is available on Itunes, Xbox Music, and Stitcher Stream Radio. Join us!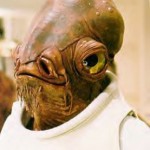 We all know the phrase that nothing is more dangerous than a terminal-CDR. Ahem. Maybe ….
Well – all 4-stars are terminal, in a fashion – and when a 4-star is about to head out of the service at the pinnacle of their career, a cynic might look askew at last minute conversions – but I don't think that is always fair. There can be something else going on when a Admiral or General goes off the reservation; "The Craddock Effect."
In May 2009 as General Craddock was heading out the door at SHAPE, he gave a speech that said what everyone inside the lifelines knew about NATO and AFG and the story of half-truths we all sold. It was nice to hear in the open what was said behind closed doors – but one had to wonder what the impact might have had if he made the speech a year or so earlier in mid-tour – when he wasn't a lame duck – when the full truth of his opinion could have informed the public debate … but … it was what it was.
There is a lot be be said for working within the system. Highly successful men and women get to where they are by having a track record of "making it happen" without burning those they work for and with. They often think that once they reach a certain level – then they can make things work. It usually doesn't work that way.
When they they are running out of time or after soaking long enough that they reach a moment of clarity – often a refreshing wave of candor can come from a senior leader. It is a wave that isn't quite at odds with what they have said in the open before – but sounds more like the missing chapters of a book half read.
In that light – over at his CFFC blog, Admiral Harvey has a post out that from my perspective is, in a word; remarkable. It is somewhere between a splash of cold water and sobering slap to the face to the professional drift our Navy has been under for a decade+.
This is Admiral Harvey from his blog;
When I look at some of the big issues we've encountered over the past three years with programs such as LPD-17, Aegis 7.1.2, VTUAV (Fire Scout), and the many software programs (e.g. R-Admin) installed on our ships, it is apparent to me that we were not doing our jobs with a focus on the end user, our Sailors. In these instances, the desire/need to deliver the program or system became paramount; we did not adhere to our acquisition standards and failed to deliver whole programs built on foundations of technical excellence. Then we accepted these flawed programs into the Fleet without regard to the impact on our Sailors.
Yes, yes – great Neptune's trident – YES! Sailors are our greatest asset – not our most costly liability.
I would personally add two things – everyone and Admiral Harvey knows this problem is much older than his three years at CFFC – and to change this will take the right people in the right places in power. How do we get them there? Hard question.
His comments are so spot on. Just to drag out the usual suspect; designing manning plans for LCS that has Sailor burn-out considered a feature as opposed to a bug, and is baked in to the design that we will have to deal with for decades? How do you fix that? … but let's not get in the Admiral's way here;
… we have entered a period in which the resources we have now and can expect in the future will no longer support the behaviors of the past. The likelihood of decreasing budgets and increasing demand for Naval forces leave us with no margin for delivering poorly designed, poorly delivered or unnecessarily burdensome programs to the Fleet. We must keep the Fleet and our Sailors at the center of the programs, systems and platforms we deliver and ensure operational effectiveness is the bottom line of our efforts, not simply increased efficiencies.
Though my selfish side wishes he put this out years ago, the professional side of me has to give him a nod to a timing that he felt worked best given his responsibilities. More responsibilities do not always translate in to more freedom to speak.
I've been a fan of Admiral Harvey's curious intellect, open mind, and tolerance of other views for a long time, and this is a very welcome addition to the conversation that must be brought to the front – larger, louder, and to more readers.
To fix these problems, the hour is already late, and more delay just means a more difficult fix later.
There is more at his post to to reflect on what is creating the dysfunction we have watched over the last decade in our Navy. Admiral Harvey states the catalyst for his post was the book by Bob Lutz, the Vice Chairman for Product Development at General Motors; Car Guys vs. Bean Counters: The Battle for the Soul of American Business
. When you think of GM from the last few decades, one car that should be in anyone's "GM Bottom 5" would be the Pontiac Fiero. As a smart friend pointed out to me at the linked article;
The Pontiac Fiero an economy commuter car? That's how GM marketed the sporty coupe, which was Pontiac's first 2-seater since 1938. GM had originally intended the Fiero to be a sports car (hence, the Ferrari-sounding name), but budget constraints forced them to ditch the original suspension design and steal parts from other GM cars. The result was a sporty coupe that didn't actually deliver racing performance with a meager 98-hp 2.5-liter I4 engine in a heavy body.
Sure, let's go there again to what remains the poster child to what Admiral Harvey describes – to the gift that keeps on giving.
Isn't speed and handling performance are most important for a sports car? Likewise, aren't offensive and defensive firepower performance the most important for a warship? With the similar failure of basic core competencies – couldn't one say "GM:Pontiac Fiero" as "USN:LCS?"
Another quote from Admiral Harvey's post;
… upon his return to GM, Lutz found that the design teams had moved away from an organization focused on product excellence and the end user – the customer – and instead transformed into a company driven by complex business processes, executive boards and working groups focused on eliminating "waste," "streamlining" operations, and achieving "efficiencies." As a result, GM produced generations of automobiles that met all the technical and fiscal internal targets yet fell far short of the mark in sales – what really counted.
Does that sound like OPNAV/NAVSEA track record as of late? Designing warships that meet all the technical and fiscal internal targets (except maybe cost, stealth, IOC, etc), but fail to meet the fundamental test of warfighting capability?
Interesting thing about the Fiero – by 1988 they actually go the design right – but by then it was too late and most of the run was – ahem – sub-optimal. Is that where we are going with LCS? The first 43 sub-optimal …. but the last dozen, success!?
Bravo Zulu to Admiral Harvey for putting this out there. Maybe after a few years with the gold watch and reflection, down the road someone might go with a Shoomaker option – I don't know. In the word of the American songwriter Kris Kristofferson; freedom's just another word for nothing else to lose.
Admiral Harvey – enjoy your freedom.
Last night the U.S. Naval Academy's ship selection night was held in Mahan Auditorium where the future surface warfare officers from the Class of 2012 picked the ship for their first tour as commissioned officers. Setting the stage were Admiral John Harvey's inspirational words about leadership and service in the Navy in every part of the world where "there is no place you will go that is quiet."
Admiral Harvey also commented on the history at the Naval Academy, a place where all midshipmen, wrapped up in getting to the next class or event, will simply walk past some of the most remarkable items in our naval history – the cannons and monuments, the flags taken in battle, the portraits in Memorial Hall and elsewhere. In the course of everyday activities, "we lose the meaning of those faces in paintings, those names on a plaque."