Archive for the 'Aid' Tag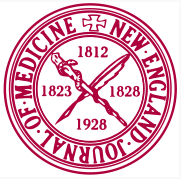 For readers that do not know, The New England Journal of Medicine (NEJM) is the world's oldest and most influential medical journal. If it matters to doctors, it can be found in the NEJM.
On February 24th, NEJM published a description and evaluation of the US military's disaster relief mission in Haiti. The article offers a fair assessment of the operation, pointing out a number of failures and lessons learned. However, the punchline is this:
"The support of the U.S. military was unequivocally integral to the success of the medical mission. The military supplied us with critical equipment and supplies, such as tents to establish our emergency room, stretchers, medications, food, and water. The soldiers who assisted us in the hospital compound brought not only skill but also a "can do" attitude and energy to a medical staff that was stretched to its physical and emotional limits. We saw consistent professionalism, competence, and compassion in the American soldiers."
Overall, the military was a knight-in-shining-armor for beleaguered aid workers. While not perfect, the military did an heroic job supporting civilian relief efforts. It is good to see NGOs accept the military as an important partner in disaster relief operations. Slowly humanitarians are seeing the military as a potential ally rather than an organizational leper. Now, let us hope the military's old guard can reciprocate by seeing aid workers as more than naive amateurs.