Archive for the 'Austal' Tag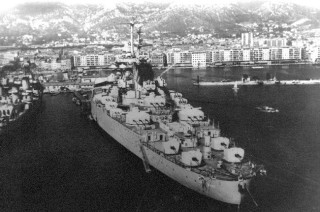 VADM Al Konetzni, USN (Ret.) – "Big Al, the Sailor's Pal…" – everyone who has met or worked with him has their memory. Mine was a brief and accidental encounter a bit over a decade ago at an event outdoors at Pearl. Adult beverages, cigars, and a magnetic leader who was that rare combination of fresh air and seemingly out of another time. Had the effect on JOs that I really never say another Navy Flag Officer have. In a word; unique.
Last week I ran in to Dave Booda's recollections of his run in with Big Al once in Annapolis;
I just thought he was another guy using the urinal next to me at Riordan's, a local bar in Annapolis.

"So, what do you want to do when you graduate?"

"Uh, I'm deciding now between Surface Warfare and Submarines"

"Ah, I remember those days. I keep thinking I'll retire but they always pull me back in. The key is to just take it one tour at a time."
…
We were taught to avoid living in the present by procrastinating our happiness. If you constantly say "I'll be happy when I graduate", you'll miss out on what it's all really about … Take it from Al Konetzni. Stop waiting to live in the future,
Good advice, and like much good advice – difficult to put in to practice.
That evidently has been simmering in my nogg'n for a week, because it came to the fore yesterday when I read the latest apologia on LCS – this time from our own pal, Craig Hooper, now with Austal;
DARPA is working on a program to use Independence variants of LCS as "platforms for medium altitude, long-endurance, fixed-wing unmanned aircraft for strike and ISR missions," Hooper said. "This is a sign of what is to come — energy weapons, rail guns, unmanned craft. Embrace this. The future is in flexible platforms that capable of quickly and cost-effectively integrating new payloads. That's what my two ships can do."
Stop. I've seen this movie before.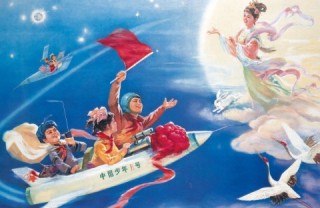 "We must sacrifice now to transform for tomorrow." Of course, that has a great track record.
The homing torpedo will end the submarine threat. You don't need carriers in the nuclear age. We will have an all nuclear surface fleet. The Royal Navy will never need guns again, everything will be missiles – and it won't need those carriers either – the RAF can cover it. We must get rid of the A-6 so we can move forward with the A-12 …. errrr …. F-18. We must decom the SPRU-CANS early so we can invest and recapitalize with DDG-1000 (nee SC-21). We don't need frigates. NLOS will handle the surface fires requirements.
Yes, it is always better to get rid of what you have that works now, because the promise of the future is perfect, clean, shiny and … well … new and perfect and clean and shiny … and transformational!
It is comfortable to live in the future, to assume that all plans, systems, and CONOPS play out in line with with you want – or need – it to be. Making the present work is hard – but going to war in the present when you have neglected the "now" for the fuzzy future is even harder.
Reality is tough to get right.
For each weapon, there is a counter. One tactic/weapon does not work in every situation. Money and technology is not universally accessible. A single point of failure is just failure. Technology risk is real and usually higher than industry and program managers think.
I think we have learned this lesson again in spades over the last decade from LCS to F-35. If nothing else, perhaps we should hedge and mitigate more; we should have a set of requirements and stick with them instead of chasing shadows that only add cost, weight, and lost treasure.
Are those lessons sinking in? I think so as things start to displace water and make shadows on the ramp (or not) – then yes, reality starts to overtake the PPT. That is what seems to be happening – goaded on by a gang of ruthless facts; a move away from the transformational mindset. Smart and inline with historical experience, if a bit late.
So, Craig has job to do, but so do others.
But any weapons changes on the horizon for LCS won't happen until the Navy revises its requirements for its newest vessels, said Rear Admiral Thomas Rowden, director of Surface Warfare.

"I'm the keeper of the keys for requirements," Rowden said. "And I am here to tell you that LCS meets the requirements."
Well, that is subject to debate – but at least he is sticking. Enough chasing shadows with LCS. Make it the best as we can, and move on with what treasure we have left to move on with.
Get what you have now right, or dump it. In the future, focus on the evolutionary, not revolutionary so we avoid another lost decade. Build a little, test a little, learn a lot. Prototype, test, evaluate, deploy. Work for the future, but in the spirit of Big Al; you are living, building, and deploying now – make the best of it.
Austal USA announced today that Craig Hooper, a frequent contributor to Proceeding and an alumni of the USNI Blog, is their new Vice-President of Sales, Marketing and External Affairs:
I am ecstatic that Austal values the public discussion of naval affairs and national security strategy afforded by outlets like NextNavy.com. Over the coming weeks and months, I look forward to re-engaging the public (and the naval blogosphere) in new ways while helping Austal grow to become one of the best, most innovative naval shipbuilders in the business.
Huge congratulations to Craig on the new gig!