Archive for the 'australia' Tag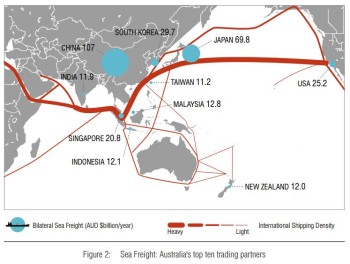 Read and read widely.
Building off a comment during the last Midrats by our guest, Dr. Toshi Yoshihara, I took time this week to read Australia's 2016 Defence White Paper. Follow the link and give it a read, what an superior bit of work by our fellow Anglosphere brothers on the other side of the world.
As outlined in a great summary video by the Sydney Morning Herald's David Wroe, the White Paper is a clear eyed view of the world coming up in the next decade; a world that has dark shadows that demands a free people to have the ability to project hard power. Australia is well aware that defense spending in Asia is now above that of Europe. They are a continent sized nation blessed with resources, a high standard of living and with a thin population – surrounded by nations that are not.
I think this is just more than a paper, e should expect follow through;
Dr Malcolm Davis of the Australian Strategic Policy Institute said he believed Australia is likely to join the US in conducting formal exercises."There is a strong possibility we'll become more involved in the South China Sea, particularly through freedom and navigation exercises alongside the Americans or other regional partner.

Professor Medcalf said the paper "reinforced the view that Australia sees the South China Sea tensions as a legitimate Australian security concern".

"The paper underscored that Australia is a US ally and Australia is building security partnerships with a range of countries in the region; it mentioned Indonesia, India and Japan in particular as countries Australia would want to build stronger security partnerships with.

"The paper highlighted that Australia's security environment is becoming more complex and uncertain and much of this is related to Chinese power and the way China's using that power," he told The Australian Financial Review.
A big part of this buildup will be the Royal Australian Navy … with a bit of a bone it its teeth it seems;
Professor Mohan Malik at Honolulu's Asia-Pacific Centre for Security Studies points out that China's strategic thinkers are counting on the countries of the region going through three phases in response to China's new assertiveness.

He points out that leading Chinese analysts such as Yan Xuetong, Shen Dingli and Shi Yinhong believe that regional countries will soon abandon resistance and move to accommodation of China and then, finally, reconciliation on China's terms.

With the US presidential campaign giving the world a deeply unsettling premonition of a President Trump, it's a key moment for other responsible powers to demonstrate commitment to the rule of law rather than the law of the jungle.

Australia, through Turnbull's white paper, is saying that it will step up. The naval build up would not be big enough for Australia to win a standalone war against China.

But it does increase Australia's heft, complicate the plans of any enemy, and mark Australia out as an important ally in any common defence of the Asia-Pacific peace.

On China's current trajectory of increasingly using brute force against its neighbours, every country will have to make the hard choice to decide its stance. When the Soviet Union challenged Europe, Finland yielded its sovereignty to Moscow on vital matters while Britain stood staunchly opposed.

The real significance of last week's defence white paper is Australia has chosen not to be a feeble Finland but to be a resolute Britain.
This resolve should encourage Vietnam, South Korea, The Philippines and others in the area.
Of interest has been China's reaction. A sample of quotes;
"China is seriously concerned about the contents in the white paper that touches upon the issue of South China Sea and is firmly opposed to the accusations against China " said Wu Qian, spokesperson for China's Ministry of National Defense (MND), at a press conference on February 25, adding that the South China Sea issue isn't one between China and Australia, and the freedom of navigation in that region has never been and will never be affected for all countries, including Australia.
…
"These remarks are negative and we are dissatisfied about this."
Reading the document, you quickly determine that it does not take much to get the Chinese excited. Here are the quotes that got everyone turning their heads;
Territorial disputes between claimants in the East China and South China Seas have created uncertainty and tension in our region.
…
While major conflict between the United States and China is unlikely, there are a number of points of friction in the region in which differences between the United States and China could generate rising tensions. These points of friction include the East China and South China Seas, the airspace above those seas, and in the rules that govern international behaviour, particularly in the cyber and space domains.
…
Australia also has deep economic security interests in South East Asia. The region's growth presents significant opportunities for Australia's economy and prosperity. Two-way trade with ASEAN countries was worth over $100 billion in 2014. The waters of South East Asia carry the great majority of Australia's international trade including to our three largest export markets in China, Japan and the Republic of Korea. Nearly two thirds of Australia's exports pass through the South China Sea, including our major coal, iron ore and liquefied natural gas exports
…
Australia does not take sides on competing territorial claims in the South China Sea but we are concerned that land reclamation and construction activity by claimants raises tensions in the region. Australia opposes the use of artificial structures in the South China Sea for military purposes. Australia also opposes the assertion of associated territorial claims and maritime rights which are not in accordance with international law,
…
Australia has called on all South China Sea claimants to halt land reclamation and construction activities…
…
The absence of an agreed framework for managing the competing claims in the South China Sea highlights the importance of ASEAN and China agreeing to a Code of Conduct for the South China Sea as soon as possible.
…
Our third Strategic Defence Interest is in a stable Indo-Pacific region and rules-based global order which supports Australia's interests. The Indo-Pacific includes North Asia, the South China Sea and the extensive sea lines of communication in the Indian and Pacific Oceans that support Australian trade.
There are more cards to play and elections to play out over the next decade, but there is one card that will be fun to watch. The Japan card;
Australia's submarine industry has been given a much needed boost, with confirmation in the Defence White Paper that the Government will order 12 new vessels as part of its future submarine program.

Government yet to announce who will build submarines and where Japan, Germany and France vie for contract Government pledges to keep as much work as possible in Adelaide

But the much-delayed decision on who will build the subs, and where, will not be made until the middle of the year.

Japan is seen as the front-runner to win the $50 billion contract and the Turnbull Government has pledged to keep as much work in Adelaide as it can.
Japan. That would be interesting to watch.

This week, Sea Control Asia Pacific looks at cyber security in the region. Natalie Sambhi, of the Australian Strategic Policy Institute (ASPI), interviews her colleague Klée Aiken from ASPI's International Cyber Policy Centre about the major cyber issues facing Australia, ICPC's new report on cyber maturity in the Asia Pacific, what cyber maturity means and how it's measured, China's and India's respective cyber capacities, and what this all means for the individual internet user.
DOWNLOAD: Sea Control 39 (Asia-Pacific)- Pacific Cyber Security
Remember, subscribe on iTunes or Stitcher Stream Radio. Leave a comment and rate five stars!

This week, Sea Control Asia Pacific looks at 'gamechangers' in Asia. Natalie Sambhi, of the Australian Strategic Policy Institute, interviews her colleagues Dr Rod Lyon and Daniel Grant about the ways in which Asia Pacific states are engaged in strategic competition. We also offer an Australian perspective on domestic political changes and military modernization in Southeast Asia, China's nine-dash line claims, Indonesia and non-alignment, and the US rebalanced.
DOWNLOAD – Sea Control 34: Asian Game Changers
Remember, subscribe on iTunes or Stitcher Stream Radio. Leave a comment and five stars!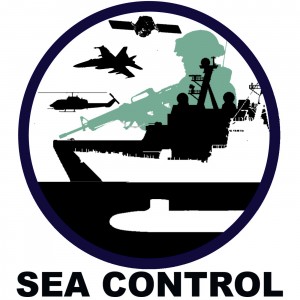 Natalie Sambhi, of the Australian Strategic Policy Institute, brings us our first monthly ASPI partnership podcast, Sea Control: Asia-Pacific. This week, she discusses Australian submarine choices and strategy with ASPI members Rosslyn Turner and Dr.Mark Thompson.
DOWNLOAD: Sea Control 30 – ASPI Sub Conference

Remember, subscribe on iTunes or Stitcher Stream Radio. Leave a comment and five stars!