Archive for the 'Aviation' Tag
The Chief of Naval Air Forces has been roundly pilloried in the last 24 hours by the military blogging establishment. The conspiracy theories about a recent E-mail he sent to Naval Aviation leadership are at a high warble. You can read about them here and here.
OK. The ship is still in Case I, but it's a little hazy out there. Before we do irreparable damage to our collective reputation, make a call to Tower. Let us say what we mean, and mean what we say.
Consider what we know:
Air Boss sent a message–a "PFOR"–to leaders in Naval Aviation. Presumably, these are people he should be able to trust since they are charged with leading planes, pilots, and payloads into harm's way.
That message leaked outside of its original intended channel. Given our "information everywhere" environment, perhaps that was inevitable.
The message deals with Aviation Major Command selection. Clearly, the operative section is this: "I will have the authority, if I so chose, to adjust the category for which an officer was selected. As I stated earlier, my intent is to closely follow the board's recommendations, and only shift selected officers between categories to better manage Naval Aviation's talent, or to address a future need/requirement or officer preference."
So, who is the Air Boss?
Recently, a small group of junior officers (myself included) has been openly critical of the Aviation Major Command selection process. We wrote an article in Proceedings and asked pointed questions of leadership at CSIS and Tailhook.
No one has been more supportive of our efforts–throughout the process–than Vice Admiral Mike Shoemaker. He was under no obligation to be, but he considered our point of view and engaged us respectfully.
This is not to say, "Aw shucks, what a guy." It is an anecdote that reflects his three decades of honorable service and wise counsel.
I trust the Air Boss. I trust him both as a naval officer and as the leader of our Naval Aviation Enterprise.
Though recent posts have allowed that he is a "good guy," this sense is getting lost. If we trust the Air Boss, we should take him at his word. Under no obligation to give this word–he could have kept this to himself, and exercised truly "behind closed doors" (as has probably been happening for years already…)–he came out and communicated to his fellow leaders, which is exactly what we expect of a person in his position. Is this naivete, or is it how a professional organization of warfighters operates?
So, if we take him at his word, is it not conceivable that his new position is a reflection of last year's almost-unprecedented burn-list of Major Commanders? Folks who had no mechanism to have their preferences heard, who instead turned down their selection in frustration?There is nothing wrong with a leader standing up and saying, "I am going to take an active role in the future of the leadership of my community."
For the critics, considering hypotheticals is important. But safeguarding the sanctity of the process is an annual job regardless of what anyone in any position says–mine the results, consider red flags, address appropriately. Mass hysteria and finger pointing before there are even facts to dispute is not right.
We are collectively suffering from confirmation bias. We bite off on one anecdote–the rumors of last year's AMCSB slate and the favorite leadership pariah to some–and use it to nod our heads vehemently in unison. This is just a personal guess, but I do not believe the Red Phone between SECNAV's office in the Pentagon and CNAF's in Coronado is used for topics of this caliber. Not knowing all of the facts about the situation, we infer comfortably–and unfortunately.
Naval Aviation has suffered a lot of bad press over the past few decades. We have too often been on the defensive. The overwhelming majority of officers did not deserve this. However, it is where we are.
But again, too often, our attempts at an offense end up being offensive. We are often so busy trying to defend ourselves from those within our own service that we end up mortgaging away that which we cherish most deeply–trust in us.
If we are going to build public trust in our processes and in our leadership, we have to debate in the open, constructively, and with respect. We must work to prove that the way we select our leaders is above reproach. This was true before any alleged "cronyism" last year, and is still true now. As this year's AMCSB Precepts now reflect, we are making improvements.
Certainly, we should watch board results and stay engaged with the process. We should raise a red flag when blatant injustice appears. There are ways to do all of this without insinuating that the leader of our enterprise–a human being that we trust–is now a nefarious opponent. We should be leaders–not complainers.
No process is entirely fair to all people all the time. And, as the authors of "On Becoming CAG" can attest, the topic of Major Command Selection espouses sharp emotions. But we should not fear open, constructive debate about how we make those processes better. We should not fear the discussion of change just as we should not fear the defense of tradition. In fact, this makes us more credible as a community.
We are a professional organization of warfighters. We fly naval aircraft in the most austere conditions. We do so far from home, in moments of maximum danger, in defense of the land we love. This is what defines us as a community–not a board, not a FITREP, not a cushy shore tour.
Everything else is just a false indicator light.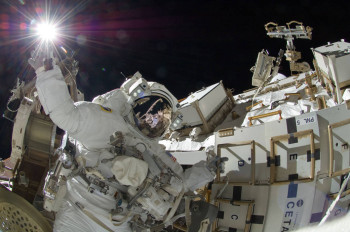 NASA astronaut Sunita Williams, Expedition 32 flight engineer, appears to touch the bright sun during the mission's third session of extravehicular activity (EVA) on Sept. 5, 2012.
During the six-hour, 28-minute spacewalk, Williams and Japan Aerospace Exploration Agency astronaut Aki Hoshide (visible in the reflections of Williams' helmet visor), flight engineer, completed the installation of a Main Bus Switching Unit (MBSU) that was hampered by a possible misalignment and damaged threads where a bolt must be placed. They also installed a camera on the International Space Station's robotic arm, Canadarm2.
Image Credit: NASA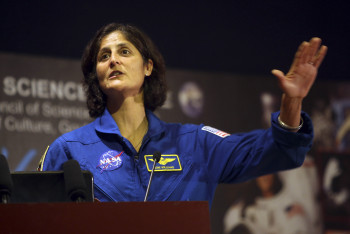 Williams received her commission as an Ensign in the United States Navy from the United States Naval Academy in May 1987. After a six-month temporary assignment at the Naval Coastal System Command, she received her designation as a Basic Diving Officer and then reported to Naval Aviation Training Command. She was designated a Naval Aviator in July 1989. She then reported to Helicopter Combat Support Squadron 3 for initial H46, Seaknight, training. Upon completion of this training, she was assigned to Helicopter Combat Support Squadron 8 in Norfolk, Virginia, and made overseas deployments to the Mediterranean, Red Sea and the Persian Gulf in support of Desert Shield and Operation Provide Comfort. In September 1992, she was the Officer-in-Charge of an H-46 detachment sent to Miami, Florida for Hurricane Andrew Relief Operations onboard USS Sylvania. Williams was selected for United States Naval Test Pilot School and began the course in January 1993. After graduation in December 1993, she was assigned to the Rotary Wing Aircraft Test Directorate as an H-46 Project Officer, and V-22 Chase Pilot in the T-2. While there, she was also assigned as the squadron Safety Officer and flew test flights in the SH-60B/F, UH-1, AH-1W, SH-2, VH-3, H-46, CH-53 and the H-57. In December 1995, she went back to the Naval Test Pilot School as an Instructor in the Rotary Wing Department and the school's Safety Officer where she flew the UH-60, OH-6 and the OH-58. From there, she was assigned to the USS Saipan (LHA-2), Norfolk, Virginia, as the Aircraft Handler and the Assistant Air Boss. Williams was deployed onboard USS Saipan when she was selected for the astronaut program.
She has logged more than 3000 flight hours in over 30 different aircraft.
NASA EXPERIENCE: Selected by NASA in June 1998, she reported for training in August 1998. Astronaut Candidate Training included orientation briefings and tours, numerous scientific and technical briefings, intensive instruction in shuttle and International Space Station systems, physiological training and ground school to prepare for T-38 flight training, as well as learning water and wilderness survival techniques. Following a period of training and evaluation, Williams worked in Moscow with the Russian Space Agency on the Russian contribution to the space station and with the first Expedition Crew. Following the return of Expedition 1, Williams worked within the Robotics branch on the station's Robotic Arm and the follow-on Special Purpose Dexterous Manipulator. As a NEEMO2 crewmember, she lived underwater in the Aquarius habitat for 9 days. After her first flight, she served as Deputy Chief of the Astronaut Office. She then supported a long duration mission as Flight Engineer for Expedition 32 and International Space Station Commander for Expedition 33. Williams has spent a total of 322 days in space on two missions; she ranks sixth on the all-time U.S. endurance list, and second all-time for a female. With 50 hours 40 minutes, she also holds the record total cumulative spacewalk time by a female astronaut.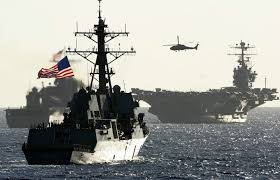 U.S. Navy Surface Warfare Officers have a Napoleon complex. The community is often described as inherently self-conscious and hyper-competitive. Though SWO's often sell themselves short, in reality, they are in the highest demand at all levels of our service and throughout the joint world. Commanders want Surface Warfare Officers because they can be counted on to get any job done – regardless of past experiences or training. The community can be a meat grinder, and those with upward mobility possess well-earned street credibility. How do they get to that point, though? In Part 1 of this series, we compared the training pipeline, billet structure, and shipboard priorities of the Surface Warfare Officer and Royal Navy Warfare Officer communities. Now let us delve into the mysterious world of the Fleet Nugget. This piece will compare the products that the Naval Aviation, nuclear, and conventional Surface Warfare communities deliver to the Fleet on Day One.
Surface Warfare Officers and Naval Aviators – the Jets and theSharks. While there is no more fearsome combat team in the world, the communities are notorious for their sibling rivalry. Though we train fiercely to integrate our forces and work extremely well together to the detriment of the enemy, the professional blueprints of each community are oceans apart.
A Nugget is a first-tour Naval Aviator or flight officer, especially applicable during their first deployment. The origin of the term absolutely belongs to aviators, but it does have cross-over appeal, and its connotation paints a faithful picture of a new officer in his first unit, regardless of designator. The general insinuation of the term is that the officer has little to offer their unit and must be taken under someone's wing – pun intended. Is an F/A-18 Nugget equal to a SWO Nugget, though? What does each community really provide to their Fleet Squadrons and ships when they deliver a new batch of officers?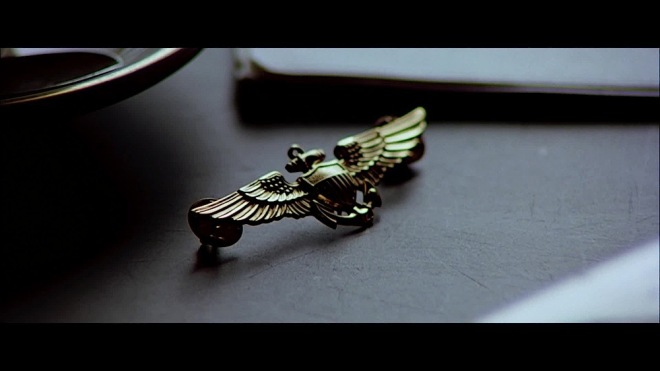 Student Naval Aviators in the Advanced Strike pipeline spend approximately two years learning everything from aerodynamics and physiology to air combat maneuvering and carrier qualification. During the training pipeline, they spend nearly 250 hours in the air testing their skills on three different airframes and refine those skills over the course of 75 simulator hours. Earning one's Wings of Gold does not spell the end of training. The new Naval Aviator's final stop before hitting the Fleet is the Fleet Replacement Squadron, where they perfect their art in their assigned airframe, spending another 175 hours in the air and in the simulator. When a Naval Aviator executes his orders to his first fleet squadron, he has spent at least 500 hours in hands-on training scenarios.
What is expected of a new Naval Aviator? What do wings mean on Day 1? Wings only come after an officer has demonstrated that they are able to meet a well-defined standard. When seasoned pilots accept a Nugget into their ready room, they see a pilot who can safely operate their aircraft, manage their respective mission and flight administration, and serve as a competent and safe wingman.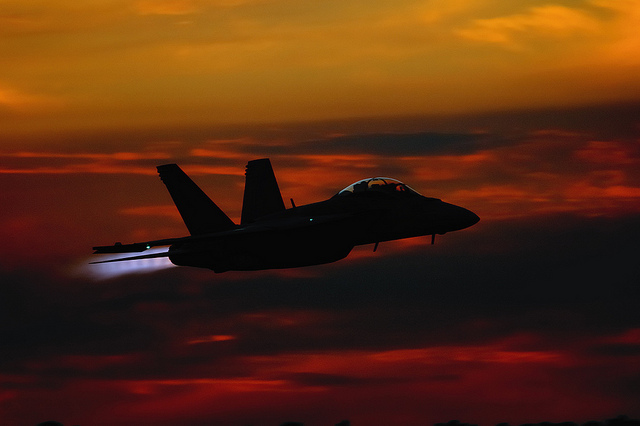 Aviators are well-trained before reporting to the Fleet and we have established the practical meaning of wings. What is the true nature of the product, though? On Day 1, the Naval Aviator Nugget will already have demonstrated proficiency at landing aboard a carrier during day and night operations. During his initial weeks in the squadron, he could be entrusted to conduct mid-air refueling, air-to-ground strike, strafing, and close-air-support missions, carrier qualifications, or high-value air-asset escort duties. With these baseline skills, the new aviators are immediately useful to their squadrons and are able to jump into the rigorous Strike Fighter Tactics Instructor-lead curriculum.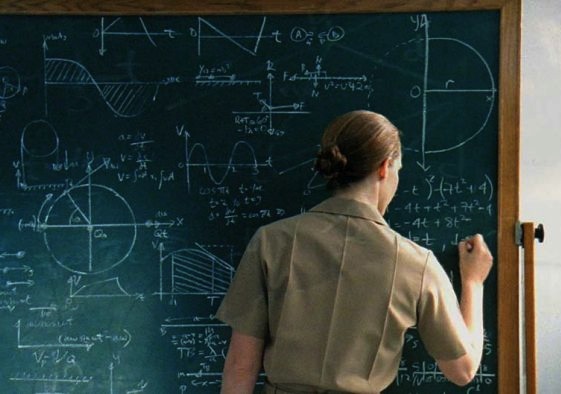 Like aviators, Nuclear Surface Warfare Officers also use the train-to-qualify method. After they complete a conventional division officer tour, they spend 6 months at Nuclear Power School where they master advanced mathematics, chemistry, physics, and nuclear theory. This school is widely acknowledged as the most demanding academic program in the U.S. military. They continue their pipeline with an intensive 6 months of hands-on watch-standing training and examinations at one of two Nuclear Power Training Units, or Prototype. Their community's methods are known internally as the "Gold Standard." This standard is rigid, unquestioned, and unabashedly enforced. When an officer graduates Prototype, they report to their aircraft carrier as a proven, and more importantly, qualified watch-stander. Shortly after reporting, a SWO Nuke Nugget earns their platform endorsement and re-qualifies on their ship as a Plant Watch Officer, immediately contributing to their department's watch organization while also leading their respective division.
Newly commissioned Surface Warfare Officer candidates notionally attend an 8-week course known as the Basic Division Officer Course, or BDOC, prior to reporting to their respective ships. Keeping with the community's focus on generalists, BDOC covers a wide-range of topics, including: basic damage control, Navy pistol qualification, basic SWO engineering, Maintenance University, maritime warfare, division officer leadership and fundamentals, basic navigation, seamanship, and ship-handling. Students take numerous exams and are held to the community standard of a 90% passing grade on their Navigation Rules (Rules of the Road) exam. It is a demanding school and was established to rectify the absence of any such schooling that existed for nearly a decade. During their time at BDOC, the ensigns spend 24 cumulative hours in the ship-handling simulators where they get a taste for everything from pier work to harbor transits and man-overboard recoveries.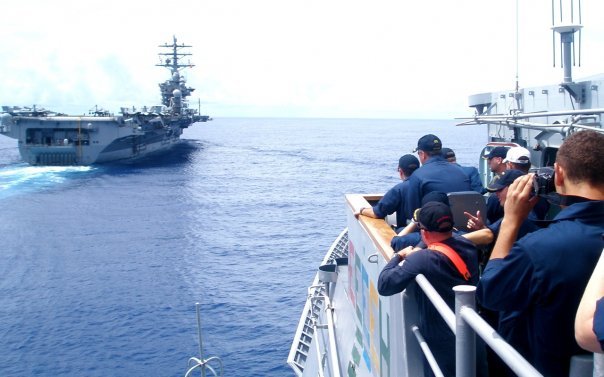 After graduating BDOC, our SWO Nuggets report to their ships and take over their first divisions. Unlike their aviator brethren, they do not wear a warfare pin when they report to the Fleet, nor do they possess any watch-standing qualifications. What then is the product that we are delivering to our ships? Our new ensigns – our Nuggets – are confident leaders and are capable of taking over the responsibility for people and gear from the get-go. They board their ships with a basic familiarization with shipboard systems, service policies, and standard commands (used to drive a ship). SWO Nuggets are not qualified to stand watch on their own, much less to lead an entire watch team, but they are prepared to step onto the bridge and take over as a Conning Officer – learning the finer details of ship handling from their fellow junior officers, enlisted specialists, and the ship's leadership. Though they are not flying a Hornet solo over Afghanistan, they are standing tall in front of their divisions, as well as on the bridge, issuing commands to the helm and engines of their billion-dollar warships, increasing their competency and savvy exponentially during every watch.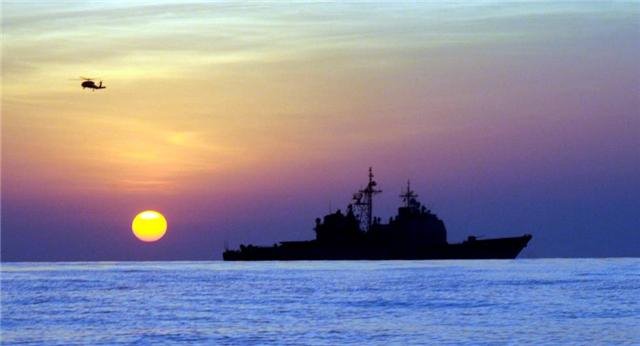 There is no doubt that the aviation and surface warfare communities have different demands, different priorities, and nearly polar-opposite cultures. An aviator must know what he is doing when he enters the Fleet, lest he crash his aircraft on the flight deck or drop his bomb on the wrong people. The Death-and-Destruction Factor is certainly relevant and is often used as an excuse for why Surface Warfare Officers do not have a similar training mindset. In other words, the argument is that young SWO's can afford to be inexperienced because their mistakes are far less likely to cause catastrophe and because they operate with a safety-net of sorts made up of other watch standers. While I recognize the inherent danger of Naval Aviation, I disagree with this argument as a way to justify short-changing Surface Warfare Officer training. The culture and doctrine of the aviation community would not tolerate – much less conceive of – squadron skippers in the Fleet being burdened with building an aviator from scratch, yet our service puts that same burden on our ships' captains, taking away from their crew's overall combat-effectiveness. We are doing the world's most fearsome warships an injustice. Surface Warfare Nuggets should report to the Fleet with know-how and qualifications, ready to drive and fight at the pointy-end from the moment they cross the brow.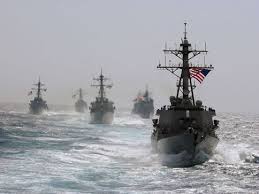 After comparing the lives, methods, and priorities of Royal Navy Warfare Officers, Naval Aviators, and Surface Warfare Officers, I want to take the opportunity in the final piece of this series to analyze where the SWO community is getting it right, and where we could improve, as well as put forth two proposals that would fundamentally alter how the community trains and operates. In an era where fiscal uncertainty, regional conflict, and increasing operational tempos reign supreme, we must put our very best on the front lines – our country and our crews deserve it, and our enemies must fear it.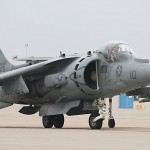 After noting the loss of Lt. Col. Raible and Sgt. Atwellt in the attack a week ago, it is natural for many to point out the irreplaceable nature of the AV-8B+ Harriers that were destroyed – our greatest loss of aircraft since the Tet Offensive in Vietnam.
While true, that is just the background. It is also true that every loss of life is significant, but in time except for those who know them – losses become a number or perhaps a thumbnail picture.
It is helpful when the opportunity presents itself to look a little deeper in to a loss. What was the character of those lost? What did they represent? What impact did they have on those they served with, the organizations they led, the services they were members of, and the nation that they gave the ultimate sacrifice?
Thanks to our friends over at SLD – we have a copy of Lt. Col Raible's Command Guidance. Read it. Ponder it. Compare it to your own. If you are someone soon to take Command and are working on one; here is your benchmark.
From: Commanding Officer, Marine Attack Squadron 211

To: Squadron Attack Pilots

Subj: COMMANDER'S GUIDANCE FOR SQUADRON ATTACK PILOTS

1. Professional hunger.

My goal is to identify those Officers who want to be professional attack pilots and dedicate the resources required to build them into the flight leaders and instructors that are required for the long-term health of our community. This is not a socialist organization. We will not all be equal in terms of quals and flight hours. Some will advance faster than others, and because this is not a union, your rate of advancement will have nothing to do with seniority. Your rate of advancement will instead be determined by your hunger, professionalism, work ethic, and performance.

If flying jets and supporting Marines is your passion and your profession, you are in the right squadron.

If these things are viewed simply as your job, please understand that I must invest for the future in others. Your time in a gun squadron might be limited, so it is up to you to make the most of the opportunities that are presented.

2. Professional focus.

Our approach to aviation is based upon the absolute requirement to be "brilliant in the basics."

Over the last few years Marine TACAIR has not punted the tactical nearly so often as the admin. Sound understanding of NATOPS, aircraft systems, and SOPs is therefore every bit as important as your understanding of the ANTTP and TOPGUN. With this in mind, ensure the admin portions of your plan are solid before you move onto objective area planning. Once you begin tactical planning, remember that keeping things "simple and easy to execute" will usually be your surest path to success. If the plan is not safe, it is not tactically sound.

3. Attitude.

I firmly believe in the phrase "hire for attitude, train for skill."

Work ethic, willingness to accept constructive criticism, and a professional approach to planning, briefing, and debriefing will get you 90% of the way towards any qualification or certification you are pursuing. The other 10% is comprised of in-flight judgment and performance, and that will often come as a result of the first 90%. Seek to learn from your own mistakes and the mistakes of others. Just as a championship football team debriefs their game film, we are going to analyze our tapes and conduct thorough flight debriefs. It has often been said that the success of a sortie is directly proportional to the caliber of the plan and brief. The other side of this coin is that the amount of learning that takes place as a result of a sortie is directly proportional to the caliber of the debrief.

4. Moral courage.

Speak up if something seems wrong or unsafe.

We all know what the standards are supposed to be in Naval Aviation and in the Corps. Enforce them! When we fail to enforce the existing standards, we are actually setting and enforcing a new standard that is lower.

5. Dedication.

If you average one hour per workday studying, 6 months from now you will be brilliant. That is all it takes; one hour per day. As you start to notice the difference between yourself and those who are unable to find 60 minutes, I want you to know that I will have already taken note.

Then, I want you to ask yourself this question: "How good could I be if I really gave this my all?"

6. When all else fades away, attack pilots have one mission: provide offensive air support for Marines.

The Harrier community needs professional attack pilots who can meet this calling.

It does not require you to abandon your family. It does not require you to work 16 hours per day, six days per week. It requires only a few simple commitments to meet this calling: be efficient with your time at work so that you can study one hour per day; be fully prepared for your sorties and get the maximum learning possible out of every debrief; have thick skin and be willing to take constructive criticism; find one weekend per month to go on cross country. When you are given the opportunity to advance, for those few days go to the mat and give it your all, 100%, at the expense of every other thing in your life.

To quote Roger Staubach, "there are no traffic jams on the extra mile."

If you can be efficient during the workweek, give an Olympian effort for check rides and certifications, and are a team player, the sky will literally be the limit for you in this squadron.

C. K. RAIBLE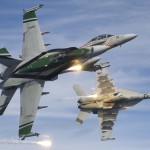 We are spending millions of dollars chasing numbers for the sake of numbers. What if we – the Naval service – knew that the ability to change the racial and ethnic numbers coming in to aviation was totally outside our control? What if we also knew that the data being entered was full of errors, inaccurate, and not related to the larger desired outcome?
What if we knew that – but – decided that we were not only going to continue to try to control the uncontrollable, but to try to create accurate metrics from inaccurate data?
Well – that is what we are doing – and we're even saying it.
The Naval Audit Service put out a report in OCT of 2011 titled, "Naval Pilot and Naval Flight Officer Diversity" that was released in a redacted version via a FOIA. You can get your own copy of it here. There is a lot of good in the report, and it deserves a full read.
The problem as some see it is outlined early.
The Naval Pilot/Flight Officer communities, a significant portion of the Navy's commissioned officers, are not on track to reflect the diversity of the nation. In his 2011Diversity Policy, The Chief of Naval Operations states that we "must…build a Navy that always reflects our Country's make up." Low enrollment, high attrition, low preference,and low selection at commissioning sources for certain minority groups, and low performance in flight training, are contributing to the lack of diversity.

If this trend continues, future senior leadership in the aviation community will not reflect the diversity of the nation.
That identifies the "what" and "so what." Is the solution inside the lifelines of the Navy to correct? As real barriers were removed well over half a century ago – then, "what next?"
The reasons for the delta are now socio-cultural in the nation at large. Just one of the core entering arguments: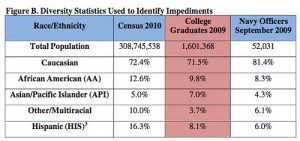 We know it is beyond our control too.
A review of the "reasons why" certain groups enroll at low rates, or have higher attrition, may identify issues beyond or outside Navy control.
This is good. This is a modern, mature, and logic based approach to a tough problem; sadly we don't flesh it out much in the report – but it is a start.
Objective standards are fair, but do not guarantee equal outcomes when, on average, the indicators for success differ at the start.
Student Naval Pilots/Flight Officers' performance is measured using a Navy standard score. To be eligible for the jet training pipeline, a student Naval Pilot must receive a score of 50 or above. We reviewed the flight training performance standards and found that they appeared objective.

However, we determined that African American, Asian/Pacific Islander, and Hispanic students' average Navy standard scores were lower than Caucasians. These lower scores negatively affected the number from each minority group entering the jet pipeline.
Is that the Navy's fault? No – that simply reflects the educational and socio-cultural challenges the broader nation has.
In the past, the Navy has got itself in trouble by pushing good people with good intentions to start to do bad things. This is where the bad comes in.
Establish metrics to monitor and track progress of enrollment, graduation, preference, selection, and performance …
We all know what metrics mean. From measures of effectiveness to "goal achievement." If you cannot move the needle due to factors outside your control and only have objective criteria based on indicators for success under your control … what can you do to move the needle that the metrics demand? The answer isn't good for anyone.
Even if we could chase numbers – are the numbers accurate?
It should be noted that race and ethnicity was self-reported by the students, and they could self-report as a different race or ethnicity when asked at different times.
Well, there we go. It is good to see in print what we have all seen in the Fleet. Fraud, folly, or foolishness; it is there when it comes to checking the block, and it increases the margin of error for all these numbers.
To our credit, the Navy has not lost faith in its objectivity, but knows there is pressure to move away from that objectivity. More than most warfare specialties perhaps, aviation is exceptionally sensitive to standards due to the minimal margin for error in that line of work. You can feel that undercurrent in this report – the professionals trying to push past the retrograde zeitgeist.
We concluded that the Multi-Service Pilot Training System, used by Chief of Naval Air Training to measure student performance, appeared objective. To account for potential differences in scoring across training squadrons, student scores are normalized over the last 60 students that graduated from the same squadron to create the Navy standard score.According to Chief of Naval Air Training officials, the Multi-Service Pilot Training System is a legally defensible and objective system.
Towards the end, the authors touch on a survey that was a lost opportunity. What would have been the results if "non-diverse" and male students were asked the same questions about themselves? Just to compare results, it would be interesting.
We also reviewed the "Naval Aviation Student Training Attrition Report," a summary of exit surveys administered to student Naval Pilot/Flight Officers after they resign from or complete major phases in flight training. When asked whether diverse students were discriminated against, 0.08 percent (4 of 4,996) of respondents indicated that this occurred, and 0.39 percent (3 of 766) of diverse respondents indicated that this occurred. When asked whether female students were discriminated against, 0.46 percent (23 of 4,996) of respondents indicated that this occurred, and 2.67 percent (12 of 450) of female respondents indicated that this occurred.
In any event – those are incredibly small numbers and considering the human condition – numbers to be proud of. You will never find 100% of people who think they are being treated fairly – but 99.92% to 97.32% ? Even by Soviet election standards — that is exceptional.
This whole exercise is sad in another, broader sense. This is the second decade of the 21st Century. Many of those entering flight training are 22-23 years old. They were born in 1990-91. So much of the training, ideology and talking points about diversity seem stuck in the 1970s. It simply is not reflective of today's generation of young people; why are we forcing division down their throats?
Unlike those of earlier generations who are making these decisions, today's young men and women live diversity every day. It is a natural part of their lives, and to force such a multi-racial and mixed-race generation to divide themselves by something as meaningless yet divisive as race (my family can pick a minimum of three if they want) is, at best, counter productive.
At worse? Review history – your answers are there.