Archive for the 'Book Review' Tag
Many, many years ago, as a newly minted Ensign fresh out of the clutches of the Naval Academy, I participated in a wargame that considered one of the Cold War's more dangerous possibilities. The wargame scenario postulated a combined attack by a Soviet Backfire Bomber regiment in coordination with an ECHO II class SSGN on a NATO convoy bringing reinforcements to Europe in response to a Soviet invasion. The game was run by Larry Bond, at the time known more for his design of the "Harpoon" the wargame ruleset. Having been accepted into the Navy Nuclear Power program with plans to join the Submarine Service, I was happy to act as the commander of the Soviet submarine. My partner on the red side was an insurance salesman from Baltimore, who when told of my service selection, offered that he had just written a novel on Cold War submarine operations that would interest me. He informed me that the book was about to be published by the US Naval Institute and should be available shortly. I muttered a non-committal response, all the while thinking that my teammate must think I was particularly dense, even for an Ensign, as everyone knew that the Naval Institute did not publish fiction. Having significantly damaged the NATO convoy by the conclusion of the game, I bade my partner goodbye, never expecting to see or hear from him again. Several months later when The Hunt for Red October topped the best seller lists, I could only mutter about being proven wrong. Yes, the Naval Institute really did publish fiction, and yes, I really had met the author, Tom Clancy, before he became world famous.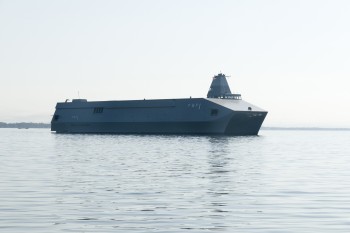 Many years later the Naval Institute's practice of publishing high quality fiction featuring important concerns of the nautical world endures.  Syren's Song by Claude Berube, a former US Navy officer and current director of the Naval Academy Museum, continues this tradition. Instead of considering the force on force conflict of warring superpowers at sea however, this volume examines the increasingly hazardous maritime realm in an era where the Western navies have stepped back from security missions they find too costly, onerous or merely uninteresting. Into this vacuum other guarantees of security will flow, and Connor Stark, the novel's protagonist, leads his company, Highland Marine Defense through a series of fast paced and entertaining adventures to help tame the rising tide of lawlessness. In this account, a non-state actor's naval contingent, the reconstituted Sea Tigers of the former Tamil insurgency on northern Sri Lanka, use a combination of ruthless devotion to the cause and a technological breakthrough to launch a devastating attack on the Sri Lankan Navy. Under the leadership of Vanni, a fearless veteran of the previous guerrilla war, the conflict is renewed with the dream of finally achieving independence. Flying his flag on a discarded but refurbished US Navy vessel, Stark and his company are contracted to assist the Colombo government until more formal assistance can arrive. In the process they are joined by an American Arleigh Burke class DDG, the USS LEFON, with a Commanding Officer and crew willing and able to assist Stark's efforts for the Sri Lankan government. A dead shot investigator from the Department of State searching for the murderers of another Diplomatic Security Agent official joins their attempts. The combined forces come together to determine the source of the insurgent technological breakthrough, an effective if short ranged Electro-Magnetic Pulse (EMP) weapon, the location of the enemy naval base and the killers of the American Foreign Service Officer. The plot is fast paced as the author ties together the various strands of the story together, showing how the insecure maritime commons might not be exploited by any number of unseemly national entities, multinational corporations with ties to continental powers, and nefarious non-state actors. As might be expected in this genre, the heroes act heroically, the villains perform vile acts with much zest, the weapons do not jam and the shirkers earn their just desserts. There is even a gratuitous slap at the somewhat ironically named Littoral Combat Ships that have been sent to replace the sunken hulls of the much attrited Sri Lankan Navy, perhaps because no one else wanted them. All in all Syren's Song is a satisfying read that keeps the gentle reader's interest across the two hundred pages of action and analysis.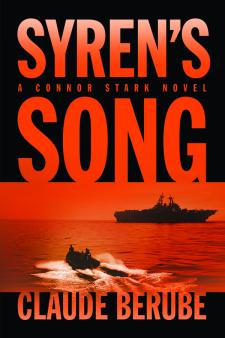 Perhaps more important than the parts of the satisfying action filled intrigue are the background questions that frame the story but do not overwhelm the plot. What should be the role of private security companies (dare they be called mercenaries?) functioning in the maritime environment? How might these organizations operate with navies of smaller nations interested in protecting their own security and economic interests as well as the larger navies of more expeditionary states? What should the rules of engagement be when operating in the hostile and potentially highly lethal at the lower end of the spectrum of conflict? How might the maritime forces of non-state actors operate against more capable maritime forces that have had their communications capabilities degraded? The USS LEFON acts with, shall we say, somewhat more liberal authorities than US warships do in the current era of conflict that features only slightly less deadly threats and more secure communications with higher headquarters. Absent such lifelines, how should an American warship perform its duties and responsibilities to protect national interests and concerns? Is mission command merely a trite phrase that sounds intriguing in some doctrinal manual but at sea is executed only in fictional stories? These topical questions are answered decisively in this novel, but in the real world naval professionals need to think about these issues and come up with acceptable solutions well before the first round or missile goes down range, particularly if it is coming at their vessel. There may not be a Connor Stark and his elite cohort of sea going mercenaries to save the day, though one might surmise he will at least appear in a follow on book. There are too many nefarious actors yet to vanquish and unanswered questions to resolve for the Naval Institute to cut short Stark's new career at Highland Marine Defense. Jack Ryan wants, no needs to know what comes next. You will too.
Women and men of the Class of 2002 may think they are in the shadow of their grandparents — "The Greatest Generation" who beat fascism, crushed nazism and crossed the Pacific to avenge Pearl Harbor and win the war in the Pacific in less than four years.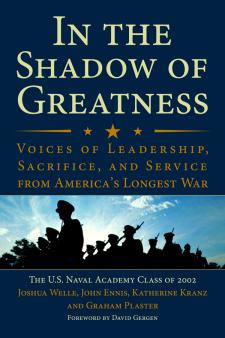 "In the Shadow of Greatness: Voices of Leadership, Sacrifice, and Service from America's Longest War" is a compilation by or about members of the U.S. Naval Academy Class of 2002. (USNI offers comprehensive reviews of the book, published in 2012; this is another look into the shadows.)
Put together with love and appreciation by Joshua Welle, John Ennis, Katherine Kranz and Graham Plaster — and including a foreword by David Gergen — the book is filled with essays and memories by and about members of the U.S. Naval Academy Class of 2002. The authors set the stage with a look back to the past:
"The magnitude of World War II provided the opportunity and experiences that shaped twentieth-century American leaders. As men served abroad, women provided support at home. All overcame great odds and faced adversity that gave them confidence and shaped their outlook in the decades to come. This 'greatest generation' returned from war, took advantage of the educational benefits offered through the GI Bill, and advanced the country's economy and transformed its society. World War II veterans, while fueling economic advancement, remained resolute in their value system: service, sacrifice, and community."
Among "Shadow's" contributors are aviators, surface warfare officers, submariners, U.S. Marines and mothers of junior officers killed during training or in action.
The book is filled with first-person, heartfelt accounts of triumph and hardships: what it's like in humanitarian assistance missions, duty at sea, Search and Rescue operations, and combat; what it means to face family separation, "setting aside the comforts a normal life in service to our country and the Constitution. The dark sides of these sacrifices are broken marriages, post-traumatic stress disorder, depression, and estrangement."
But there is plenty of triumph here, too, focusing on why and how Navy and Marine Corps leaders choose to serve — "not for self, but for country."
A highlight is the account by Meghan Elger Courtney, who served aboard USS John Paul Jones (DDG 53) of her commitment to promote warfighting readiness for Sailors aboard the Arleigh Burke-class guided-missile destroyer. Courtney recognized a need to improve shipboard physical fitness opportunities to help Sailors who would deploy forward — either aboard ship or as individual augmentees in Iraq and Afghanistan.
With the blessing of her commanding officer and strong support from the command master chief and Chief's Mess, j.o. Courtney planned for, procured and arranged for installation of a new fitness center that replaced outdated insufficient gear and space. Courtney writes, "Almost immediately, I saw a positive renewal in people's attitude toward fitness, healthy eating, and incorporating workouts into their daily routine as a way to relieve stress and stay in shape."
"What some may have viewed as my silly pet project, the command master chief took seriously, and he became my closest ally in seeing it through. I never really knew how much the experience had impacted him until I saw him become visibly choked up recollecting it during his closing remarks when he transferred off the ship. I don't think he thought that a young officer like me could have cared about his crew so much, but I did, and I still do…"
Courtney's story is just one of many inspiring reflections. She said she was inspired by a quote by explorer Robert E. Peary on a motivational placard in Halsey Field House at the academy: "I will find a way, or make one."
Other essayists share their sources of inspiration as President Teddy Roosevelt, President Dwight Eisenhower, President John F. Kennedy, Senator Daniel Inouye and Secretary of Defense Chuck Hagel, among others.
One essayist quotes the last two lines of a poem by Mary Oliver, "The Summer Day" in pursuing a life of purpose, wanting to make a difference:
"Tell me, what is it you plan to do
with your one wild and precious life?"
The authors and essayists show how core values of honor, courage and commitment make up an ethos that "forms the fabric of people's personality and drives them to a life of service, in and out of uniform."
"'In the Shadow of Greatness' was envisioned to recognize and chronicle the service of brave men and women and through their stories establish connections with the broader, nonmilitary community. These first graduates of the Naval Academy after 9/11 entered a global war at sea, in the air, and on land. This war would last more than a decade and define the United States in the early part of the millennium. The actions of the select few profiled here represent those of a much broader spectrum of patriots."
Attacks on 9/11/2001 changed the lives of the Class of 2002.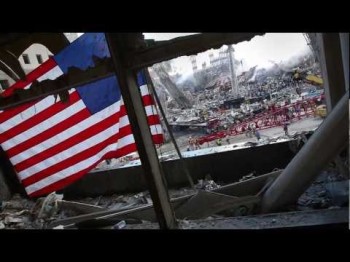 In a short introductory piece, "Inside the Gates of Annapolis," Adm. Sam Locklear (now Commander, U.S. Pacific Command) writes about the investment the country makes in the women and men who attend service academies, including the Naval Academy, reflecting on the morning of September 11, 2001 when he sat at his desk as commandant of midshipmen.
"I recall vividly watching the al-Qaeda attacks on the World Trade Center and the Pentagon and the plane crash in Pennsylvania. When the images reached the Brigade, and the uncertainty of the events rapidly became reality, I asked myself, Are these men and women, these young patriots, ready for the challenges that most certainly lay ahead. A decade of war has proven that they were more than ready. Fortunately for us all, they remain ready today. We are extremely proud of all they have accomplished and thankful that we chose the right men and women to lead the next great generation."
The book, published by the Naval Institute Press, is a key title on the CNO's Professional Reading Program essential list under "Be Ready."
A version of this post appeared on Bill Doughty's Navy Reads blog.
Like Karl Marlantes I was a rifle platoon commander in Vietnam, 1968-69, albeit with the 1st Marine Division. Like Karl Marlantes I was wounded twice, albeit I lost my left eye. Like Karl Marlantes I have been visited by ghosts of the past, and have wrestled demons, and prevailed. Like Karl Marlantes I now struggle to exorcise reoccurring apparitions from the past through writing. I remained in the Marine Corps as an infantry officer, albeit a one eyed infantry officer; and, have commanded, post-Vietnam, an infantry company through a Joint Task Force. I would like to meet Karl Marlantes.
Reading both What It Is Like To Go To War, and Marlantes' 2010 novel, Matterhorn, can be challenging, at times engaging, yet both are ultimately unsatisfactory. Even allowing for novelistic license certain plot themes in Matterhorn lack authenticity. What is also ignored, certainly within the novelist's prerogative, is that starting in 1968 under then MajGen Raymond G. Davis, USMC, the 3rd Marine Division shifted from being tied to static defense positions into a coherent helicopter-borne strategic assault force. Davis, no stranger to combat, was the recipient of the Medal of Honor, Navy Cross, Silver Star, and the Bronze Star. Amongst the fifty division commanders then in Vietnam, General Creighton Abrams, Commander, MACV, rated Davis as his best. What It Is Like Go To War does not tell us what it is like to go war; it does accurately, often with poignancy and with a knowledge borne only by those who have experienced prolonged and fierce ground combat, and often with deep feeling, portray the horrors and diabolically all-consuming attraction of combat. There is an instance of a curious intertexuality between the novel and the non-fiction account for which it is difficult to account. That the writing of the books served therapeutic and cathartic purposes is plausible, even discernible, particularly in What It Is Like To Go To War. Both books capture well the uniqueness, and sheer claustiphobic terror, of mountainous jungle fighting. But so have other books. Leon Uris' Battle Cry, and Combat Infantry: A Soldier's Story, by Donald E. Anderson, and D. E. Anderson, Jr., (to name two of many) come to mind.
Near the end of What It Is Like To Go To War, Marlantes cites Robert Graves, the poet, and author of Goodbye to All That. He also diagnoses Graves suffering from PTSD, certainly not a revelation about ground-combat veterans of the First World War, or, for that matter, about the veterans of the siege of Petersburg during our own Civil War Nevertheless, even today PTSD remains little understood and in certain medical circles is controversial. The counter argument in this instance is that the effects of heavy and prolonged artillery shelling of infantrymen were almost unknown and certainly not understood. Combat veterans of that war, like Robert Graves and Siegfried Sassoon, CBE, MC (Memoirs of a Fox-Hunting Man), also an excellent war poet, tried to assuage their afflictions through writing. Though Wilfred Owen was killed one week before the Armistice, read his poems and you see a man grappling to come to terms with the horrors he has borne.
The kaleidoscopic array of subject matter in What It Is Like To Go To War hinders the author in explaining and burdens the reader in understanding what is really going on here. There is throughout the book a series of changing phases and events obliquely supported by cites from classical literature, some rather arcane, and in today's military environment, anachronistic. In a book whose tone fluctuates between serious thought and banal personal observation recondite purpose results. Marlantes' striving to sound erudite while switching to vulgar commonalty has a self-cancelling effect. Marlantes has something very important to say; he just doesn't argue or express it clearly. This is a shame, because he has seen the elephant, something a relatively few military personnel actually do. He just hasn't adequately described what the trunk, the leg, and the tail all add up to. This reader, upon finishing the book, reflected that Marlantes has taken on a difficult task well worth undertaking, and definitely germane, but an effort that should put aside Oliver Stone-like imagery and metaphors suspiciously tailored for contemporary Walter Mittys who voyeuristically transport themselves into the phantasmagoric orbit of Mars.
What It Is Like To Go To War would have benefited from an index and bibliography. A good editor would have avoided misnomers like mortars having a "tripod leg;" U. S. infantry mortars have bipod legs.
Read Charity E. Winters' review of What It Is Like to Go to War (Proceedings September 2011)»