Archive for the 'Canada' Tag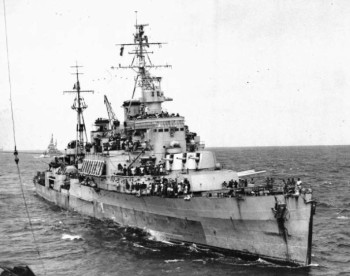 This week gave another example why some concepts should give all navalists pause – things such as "1,000 Ship Navy," "Cooperative Maritime Partnership," or the rather curious hope a few years ago that the USN does not need frigates, but if we do, we can simply have our allies supply them.
When interesting yet repeatedly debunked theory drift towards policy, you have a problem.
Allies are good – yet most look best at peace and on paper. One must, however, be very careful. For every British ally in OIF, and RC(S), there are the Belgians at the Kabul airport, and the 3rd and 4th Romanian Armies covering the flanks of the German 6th Army.
Sure, you may get 40 Commando Royal Marines, but you might also get the Spanish part of the Franco-Spanish fleet at Traflagar.
War or even a warm peace is a different challenge with allies than peace. Review your ISAF allied ROE matrix, or the ROE for certain allied ships off the Horn of Africa for a reminder.
Beyond performance and national will, there is and issues of political risk. At the extremes, the Italians and Romanians, again same WWII, switched sides – heck the French switched sides twice.
This week we saw a more mild reminder that there is another uncomfortable fact about our allies. Almost all of them are high-functioning democratic governments. The people get a vote. As in our nation, sometimes that vote can quickly change policy.
Via AFP;
Canada's prime minister-elect Justin Trudeau said Tuesday he told US President Barack Obama that Canadian fighter jets would withdraw from fighting the Islamic State group in Iraq and Syria.
…
"About an hour ago I spoke with President Obama," Trudeau told a press conference.

While Canada remains "a strong member of the coalition against ISIL," Trudeau said he made clear to the US leader "the commitments I have made around ending the combat mission."

… Trudeau pledged to bring home the fighter jets and end its combat mission. But he vowed to keep military trainers in place.
Canada can be the best of allies at one point, such as the years of service they did around Kandahar before being one of the first relatively caveat-free allies to bolt for the door, but on a dime they can also decide to be the Elector of Bavaria in the middle of the fight and go home – or for that matter, the HMCS UGANDA off Okinawa.
There is a pattern here;
Presented to the RCN, the ship was commissioned HMCS Uganda on 21 Oct 1944, at Charleston, and in Nov 1944 returned to the U.K. for further modifications. She left in Jan 1945, for the Pacific … In Apr 1945 she joined Task Force 57 in the Okinawa area, and was thereafter principally employed in screening the Fleet's aircraft carriers operating against Japanese airfields in the Ryukyu Islands.

After the fall of Germany, while Uganda was involved in operations with the US Navy's Third Fleet that a directive came through from RCN Headquarters that Captain Mainguy poll the crew on whether they would volunteer for the Pacific War and eventually Operation Downfall, the codename for the invasion of the Home Islands. The crew of Uganda felt that they had volunteered for "hostilities only", (i.e., hostilities against Nazi Germany) but now found themselves fighting a different enemy in a quite different part of the world. On 7 May 1945, the vote was held onboard Uganda and 605 crew out of 907 refused to volunteer for continuing operations against Japan.
As you plan – always watch your assumptions. If your plan relies on an ally, have branch plans that involve your own kit. If you don't have your own kit because you thought you had ownership of your friend's – well bad on you.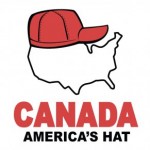 History shows that the national mood determines spending priorities as much if not more than even economic needs. In a representative republic, our elected officials respond to the mood and desires of their constituents in fits and starts – but usually head in that direction.
If you are making long-range plans, like military budgets and systems development, to avoid spending time and money on systems that Congress or a future Pentagon will never support for production – because they don't meet the mood and direction the nation is going – you need to make sure you can see the big picture.
To do that, you need to make sure you are not stuck in either group-think in your small circle, or worse than that – have tunnel vision such that you are unaware of what is going on around you.
A nation and a society can often have trouble with self-reflection. In the national security arena, a professional must make the effort to read widely and deeply; seeking out not just like-minded ideas, but even more importantly contrary ideas. Better than that, make an effort to read foreign sources of opinion and analysis.
Where do you look? Well, if you want to get an outsider's view, the Anglophere-centric The Economist is good. The English version of Der Spiegel works. The major British papers and their English language counterparts from Japan, Singapore, Al-Jazeera works too. Everyone finds their mix.
There is no nation that is more like the United States – and therefor more likely to pick up our nuanced trends – than our friends to the north, Canada. Some don't really "get" us – but our fellow North Americans usually do.
You could do worse than to take the time to listen to a relatively objective opinion from a friend. The Canadian Conference of Defence Associations Institute (a non-partisan think-tank) has its strategic assessment out. It is well worth your time to read the whole thing, but the opening section on the United States has an interesting hook;
Americans are war-weary, disappointed with what has been achieved at great expense, and feeling exploited by ungrateful allies. Debate is intensifying over how national interests should be defined and the degree to which the security of Americans requires expenditure of lives and treasure in faraway places. There is a rising mood of disengagement which will translate into actual disengagement in selected areas no longer deemed to be in the national interest.

There will be no going back to Iraq whatever happens and 2012 will feature continued drawdown of US forces and involvement in Afghanistan. The Administration will find it very difficult to send forces anywhere in 2012 unless the security interests of the United States or those of its closest friends and allies are openly threatened or humanitarian needs are overwhelming. With the economy improving but remaining fragile, the United States would be hard pressed to finance or gain public support for any new foreign policy or defence initiative not directly in support of the supreme interests of the country.

In the event Washington cannot avoid sending forces into harm's way in 2012, there is every indication the Pentagon would want any engagement to be short and sharp, with objectives which are as narrow and clearly defined as possible, and with little or no chance of stretching into a lengthy and complex intervention of the type which characterized the Iraq and Afghanistan campaigns. One should expect the Administration's posture to prefer persuasion over force and, when diplomacy and sanctions fail, to favour the employment of military force with as much precision as possible.
If they are correct – what are the implications for the defense budget and the Navy-Marine Corps team? Are we training and equipping our forces to be ready for this in a shrinking resource environment? Are we adjusting our manpower allocations to ensure that the "high-demand-low-density" assets will be there in the right amount, or will they be put under the same haircut as everyone else?
If the American public's mood continues along these lines – are we being realistic on what kind of budget we will have in 10-years? Are we being too optimistic, too pessimistic – or just about right?
Having served with the Canadian forces, have Canadian friends, and heck – even took the family to Canada for our summer vacation last year, I admit to being a Canadaphile – as a result, agree or disagree, I always give them a good listen.
This time, I think they about nailed it.
Hat tip T.E. Ricks.