Archive for the 'CRIC' Tag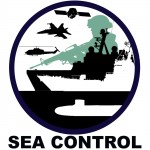 Sea Control discusses 3D printing this week with James Lambeth from the Navy's Dam Neck facility and… almost, James Zunino, of Picatinny Arsenal in NJ (if the computer hadn't eaten the audio). In the latter case, we go over some of the broad-strokes. From simple part adapters for ships to painted-on radios for soldiers to the pains of product certification, we cover what's going on in two military 3D printing facilities trying to push their new capabilities out to the force.
Download: Sea Control 31 – 3D Printing
Remember, subscribe on iTunes or Stitcher Stream Radio. Leave a comment and five stars!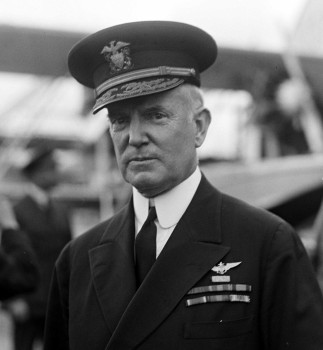 In trying to come to a better understanding of what the CNO's Rapid Innovation Cell should be, I came across at old (from 1988! ) essay written by Stephen Rosen titled New Ways of War: Understanding Military Innovation (h/t Adam Elkus for the lead on it). Rosen's essay details the full evolution of innovation, what innovation is as a process, and how 'disruptive thinking' is only the first step and is not innovation in and of itself. Innovation doesn't truly take hold until the intellectual, technical, and political aspects of the new idea has matured. While the tempo of technological change can be breathtaking, institutional changes in the service still have a tempo that iterates at a generational pace. For Rosen, innovation is not complete until an innovation has been fully developed into doctrine and operational paradigm. In other words, only once the disruption from new ways of thinking has dissipated can the innovation process be considered complete.
The organizational struggle that leads to innovation often involves the creation of a new path to senior ranks so that a new officer learning and practicing the new way of war will not be hunted aside into a dead-end speciality that does not qualify him for flag rank.
Rosen frames military innovation in terms of there actually being three struggles: intellectual, political, and technological. He observes this in three case studies. However, in my remarks here, I shall only stick with one of the examples: development of carrier warfare by the USN.
Rosen pays special attention to how Rear Admiral Moffett performed his duties as the first Chief of the Bureau of Aeronautics. Rosen accounts how at first, aviators objected to the notion of a battleship sailor being chosen to lead the newly minted BuAer. However, they would come to find that it was Moffett's ability to wage the political struggle, and his ability to articulate the role of the carrier in warfare – in a manner that met the evolving nature of the intellectual struggle – that warranted his selection. As Rosen states
The intellectual redefinition of naval warfare from combat among battleships to the development of mobile air bases at sea would have been futile if the political struggle for power within the officer corps in the Navy had not been fought and won by Moffett and his allies.
Technology alone doesn't cause innovation, nor does it usher in a new way of war, neither does a good idea make it very far if the champion of that idea can't help foster institutional change. Rosen cites the efforts of Moffet and so many others as having taken 24 years from the general board first considering naval aviation in 1919 to fruition with the publication of PAC-10 in 1943. A truly generational effort, that saw not just the technology of naval aviation develop, but the aviation career field take its initial shape, and the political structure of the officer corps evolve and the wider community adjust accordingly.
Rosen had to chose for his case studies large and significant shifts that do not often occur in militaries. Where the Navy finds itself today doesn't nearly parallel the example of the development of naval aviation. However, this is not to say that there are no lessons to be gleaned from it, especially in regards to the intellectual and political struggles within the Navy.
People, ideas, hardware… In that order! — Col. John Boyd, USAF (ret)
Boyd was more right than he realized. Not only is that the order of importance for military leaders, it's also the order what is the hardest to improve, and once improved that is the order which has the greatest impact. As well, it is the evolution of all three aspects that are required for innovation in the military.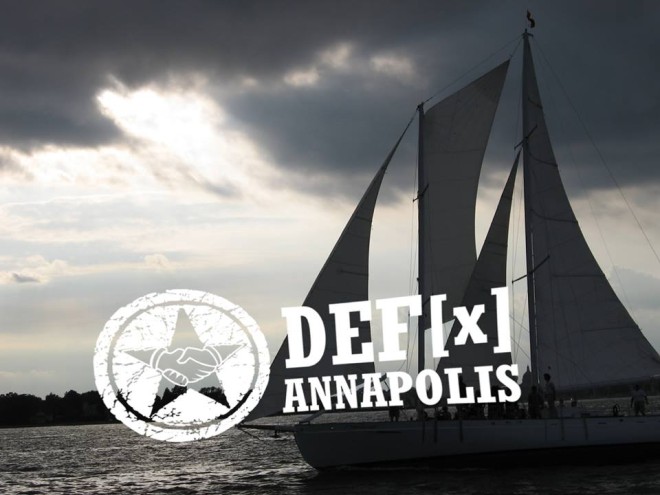 The Defense Entrepreneurs Forum held their first locally organized event this past Saturday, called DEF[x] Annapolis (think TEDx vs TED). Organized by midshipmen at the Naval Academy, the goal was to bring together a group of people from around the region interested in furthering the discussion of innovation and disruption within the military.
This was the second DEF event, the inaugural conference having been held this past October in Chicago. Their format tries to emulate some of the lessons of TED, such as restricting speakers to a 20-30 minute window (including Q&A time) and bringing in people with a variety of experiences and perspectives. I was not at DEF in Chicago, so this was my first exposure to the DEF group.
There were a few major themes running throughout the speakers' talks: how private industry can help the military innovate, that the military is resistant to change and innovation, and how military service can prepare you (or not) to be an entrepreneur. Most of the speakers were currently serving, or had at some point served, in the military and were in various stages of starting their own venture. They shared great lessons from their experiences both as military officers and as entrepreneurs. I'm not going to go into detail about what they said, because that's not the focus of this post, and because (once the videos are online I'll update this post with a link) you can hear them in their own words.
What struck me as largely absent from the conversation, and I'm not the only one who noticed this, was discussion about how to foster innovation from within the military – not just from the outside in via startups. Being a software developer and someone who appreciates the value of an outside disruptor to force change in an industry, I wasn't terribly bothered by this absence. I noticed a lack of this type of discussion simply due to the nature of the event. BJ Armstrong rightfully raised the question though, both on Twitter and out loud during a session.
How about solving a problem inside the lifelines? Why do we all have to do "startups" on the outside? #DEF2014

— B Armstrong (@WWATMD) March 1, 2014
It's a valid concern, and it got me thinking: why is there such a conspicuous lack of discussion, and (from where I'm sitting) a general lack of interest, about spurring innovation from the inside? Does it have to do with the type of person to whom this kind of thinking and iterating appeals? Is it a symptom of a culture of "shut up, do as you're told, and don't make waves" that persists inside the military? Perhaps it's a combination of those factors?
I'm a lowly BM3, and a reservist at that, so my exposure to this type of thinking is far more limited than the members who are pushing this discussion further into the sunlight. My sense is that while the problem is probably a combination of the above factors, the scales tip further in the direction of a change-resistant culture. Perhaps more specifically, it's the perception of the military at large being innovation-averse. The DEF[x] speakers are a perfect example: they saw something they felt was fundamentally wrong within the military, and they set out to correct it – by setting up their own company, not by working inside the system to push for change. Some of them may have been driven primarily by business opportunity, which is perfectly acceptable, but the sense I get is that most of them were genuinely interested in solving a problem for the betterment of the service.
My takeaway from DEF[x] was not that the answer to fixing the military's problems lies in startups. What I took was that the biggest problem for innovation lies not with a lack of smart people with good ideas, but a lack of opportunity for those people to execute on those ideas. Innovation is alive and well in the minds of those who see a better way forward, but we need to encourage them to voice those thoughts and experiment. CRIC is a great idea, but it needs to go from one small group to a service-wide program that reaches down to the smallest unit level. Give the smart, creative thinkers the tools they need to improve the service they love, starting with a willingness to listen.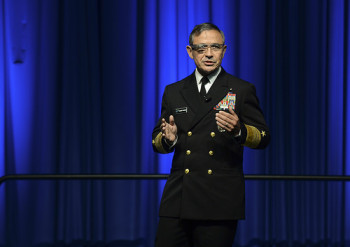 Innovation is about more than just coming up with new ideas. It is about personal interactions and developing relationships between people and organizations who have a desire to improve warfighter capabilities. Forward thinking organizations cannot exist in a vacuum but must learn from each other in both substance and style.
Last week, the CNO's Rapid Innovation Cell (CRIC) traveled to San Diego, and met various some groups of disruptive thinkers and doers in the area. They visited a number of different innovative organizations and met men and women who had the courage to think and act differently from the status quo. These included a Grassroots science and technology (S&T) organization of young scientists and engineers at SPAWAR Systems Center, Pacific (SSC PAC) and an innovation forum organized by the sailors of the USS BENFOLD known as the Athena Project. In each of these organizations the CRIC saw individuals who had a vision and the courage to act on it, able to effect a positive and beneficial change to whatever field they were working in.
SSC PAC is the premier organization for developing naval command, control, communications, computers, intelligence, surveillance, and reconnaissance (C4ISR) technologies. They have some of the best minds in the country advancing this field, but they are often not directly aware of warfighter needs. Along the same lines, warfighters are not technologists. They do not necessarily know what is within the realm of the possible from a scientific standpoint, and so might not fully understand what they can ask for. Under the leadership of Dr. Josh Kvavle, SSC PAC's recently created Grassroots S&T group is working to bridge this technologist-to-warfighter gap and bring solutions to the Fleet faster.
The CRIC was also able to showcase a project led by LT Josh Steinman at the AFCEA West Conference. LT Steinman is working with Google to develop shipboard applications for Google Glass, and leverage its ease and portability to allow sailors easy access to information while performing tasks onboard ship. ADM Harris, Commander Pacific Fleet, utilized the Google Glass owned by the CRIC and SSCPAC as a prompter during his keynote address at AFCEA West. He demonstrated the ease of use and its wide range of applicability, and addressed the need for the Navy to develop and incorporate new technologies and ideas.
Another event the CRIC attended was the Athena Project. The Athena Project is an ongoing innovation forum started by the officers and sailors of the USS BENFOLD aimed at providing junior leaders on the ship the opportunity to present ideas and solutions to problems they are passionate about. The goal is to provide a venue where anyone, regardless of rank or position, can present their idea and be given serious consideration by an engaged audience. A set number of presenters are each given five minutes to present their idea to the audience, followed by a five minute question and answer period. At the end of each presentation, the audience votes on the idea, judging its quality, actionability, and presentation.
After presentations are finished, the votes are tallied, and the winner is awarded the Admiral Sim's Award for Intellectual Courage. Recognition alone is not the reason behind the Athena Project. The real reward is the winner being given full permission and command backing to form a small functional team to put the idea into action during the following quarter. Since the Athena Project has started hosting innovation forums, they have grown from a mere 20 participants from a single ship's company to an event with over 100 participants from multiple commands with onlookers from industry and academia.
The level of initiative and professionalism shown by the presenters was inspiring. Each one had taken time to research an idea they were passionate about and present it, understanding the possibility of failure., the winner of the Admiral Sim's award at this event was an idea presented by LT Nobles and LTJG O'Donnell to pair sailors and scientists in order to foster direct communication between warfighters and the developers of their equipment. This was perfectly aligned with the goals of SSC PAC's Grassroots S&T group. LT Nobles and LTJG O'Donnell will be developing their idea over the next quarter.
The Athena Project and other initiatives such as SPAWAR's Grassroots S&T Group constitute the some of the best junior leaders currently in the Navy. These Sailors and civilians are forming themselves and making connections together now that will serve them as they become the future senior leadership in the Navy. These initiatives are not only important now, but are a key to ensuring the future of the Navy as an adaptable, mobile fighting force.
Cross-posted by permission from CIMSEC's NextWar Blog
Within the U.S. Navy, routing up correspondence seems fairly straightforward, but in the execution there always seems to be issues that make it anything but. In some commands, dozens of pieces of correspondence are routed per day, and in even the best commands, an occasional piece of correspondence tends to either get lost or misplaced. Conversely, if leaders aren't accountable, correspondence may be held onto for longer than standard policy, contributing to a negative climate. Either way, it seems like locating correspondence is always a hot topic. One thing I've noticed, when managing an administrative department at sea, is that most of the e-mails, questions, and drop-ins we received were related to the tracking of correspondence.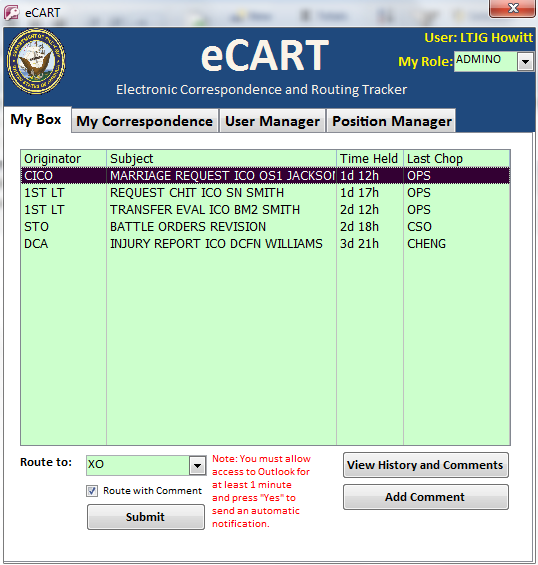 There is no standard issued software to administer the routing of correspondence at sea, so we decided to create one with support from other members of the administrative department and the CMC. The software, called eCART (Electronic Correspondence and Routing Tracker), is used to track all correspondence that goes up through the ship's office to the XO and/or CO. Correspondence is still placed in a traditional folder with a routing slip, however, leaders now input the correspondence name into the eCART program for tracking. When it's hand carried to the next person that it's going up to, the user clicks a button in eCART to mark it as being "routed" to that next position in the chop chain. The program then automatically sends them an e-mail informing them they now have custody of that certain piece of correspondence. For ease of use, the e-mail contains a link that takes them to the eCART program, where they themselves can continue routing the correspondence up the chain.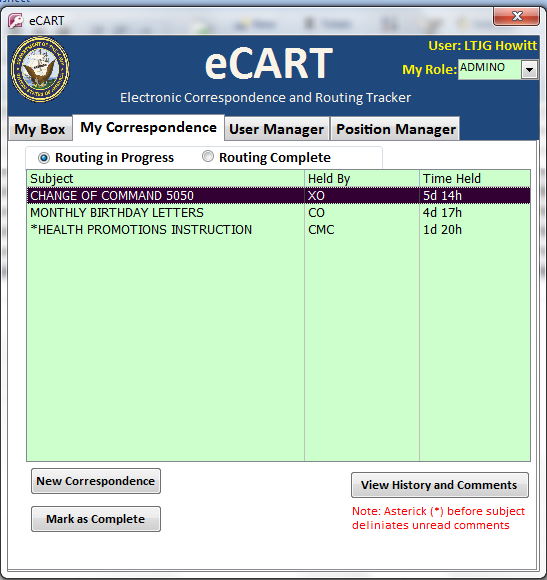 When a user is routing up correspondence via eCART, they can add comments electronically. These comments, as well as the full chain of custody with dates and times, are seen both up and down the chop chain to increase transparency in the process.
When there are new comments to be read, there will be an asterisk preceding the subject that alerts the user. The interface is very straightforward and is broken into two tabs – "My box" and "My Correspondence".
"My box" displays all the pieces of correspondence that the user's position has custody of. "My Correspondence" displays all the originating correspondence from that user whose routing is still in progress or marked as completed/returned. For personnel that wear more than one hat, they could switch back and forth between their positions in the program by selecting their role in a drop-down box (ie: OPS may be the Safety Officer, and STRIKE may be the Legal-O). This allows any number of authorized users (even a whole office) to control one box and all receive e-mail notifications. It also allows another authorized user to fill into a position as "acting". Thus, the routing process can still function when someone goes on leave or TAD. Since having several users control a box could create a problem with accountability, the program always logs the specific person that takes any action.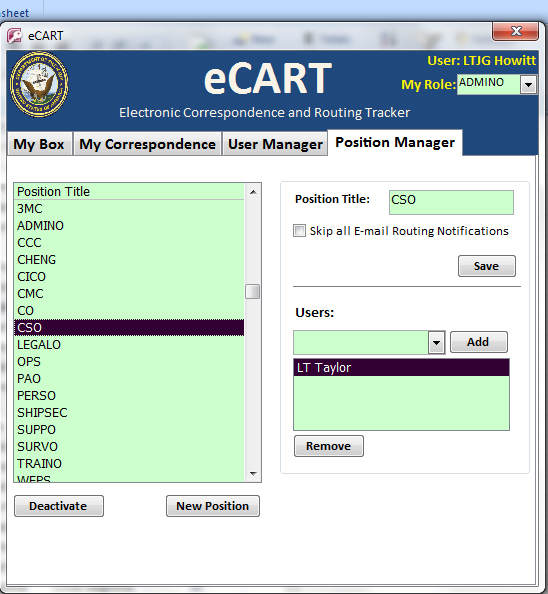 Included is a complete administrator interface, which allows designated managers to add, modify, and deactivate users and positions. There is also an option that allows the user to skip all e-mail routing notifications, which may be useful for VIP positions like the XO and CO that receive many pieces of correspondence. However, for the XO and CO, who may not want to be bothered to use the program themselves, it is more likely for designated authorized users, such as members of the ship's office, to go in and record a change every time correspondence is transferred in or out of their boxes.
The program is built entirely on Microsoft Access. One Access file (acting as the database) is put onto a hidden directory on the ship's shared drive or exchange server. A second Access file containing the user interface on top of 850 lines of VBA scripting acts as the client and is also put on the shared drive or exchange server as read-only and distributed to users. The client calls and communicates with the Access database on the network, which allows it to serve as a de facto software and database package, supporting up to 50 users accessing it simultaneously. The database file can easily be saved, backed up, and even transferred between LANs by simply compressing it into a zip file. The program calls and interacts with Outlook e-mail through an appropriate reference, and automatically detects the Windows' user and alias information, so it automatically logs in the appropriate user when opening the program.
eCART is a finished product that can be deployed at any command, but is specifically intended for commands at-sea. Initially, it may be hard for all leaders in a command to adopt this new process, but with proper training, and even the implementation of policies such as one that rejects any correspondence not logged in eCART, it can easily become second nature.
Cross-posted by permission from CIMSEC's NextWar Blog
There's been a big uproar lately about innovation in the Navy throughout message boards and the blogosphere – what is innovation, what it's not, and what method Big Navy should be taking to jumpstart innovation among the fleet, if any at all. LT Jon Paris and LT Ben Kohlmann, both of whom are very involved in the conversation, had a great discussion about the topic on CIMSEC's Sea Control Podcast, hosted by LT Matt Hipple. LT Paris followed up with an excellent blog post. While there are some contrasting views, it seems like one thing that's agreed upon is that the deckplate innovation already occurring in the fleet sometimes doesn't make it "up and out" or isn't as publicized as it should be. In that capacity, LT Hipple, and some members from the CNO's Rapid Innovation Cell, offered a challenge to start publishing examples of innovation in the fleet. I've decided to take this up head on in a series of "Innovation Files".
Nearly every command has a "Plan of the Day" (POD) – a widely distributed one-page agenda with at least the current and following days' schedule of events. Depending on the command, certain PODs are very long and many regularly contain dozens of events per day, some at overlapping times. Early on, I noticed a couple glaring inefficiencies particular to my command. First was the process – A yeoman would be specifically assigned to "do the POD" for the day, a duty rotated among the junior yeomen that nobody wanted. This task started by opening the previous day's POD, changing the date, piling through various e-mails and files on the shared drive, and then writing the new daily schedule by hand. After an hour or two, it would get routed up to the ship secretary, personnel officer, admin officer, training officer, operations department, various department heads, command master chief (CMC), and some others before finally getting to the XO. Every position in the chop chain had their own changes and events to add, and it required the yeoman to literally go around the ship looking for each of these people, and then going back and correcting the changes for each correction or addition. It wasn't uncommon to print in excess of 15 POD drafts before the final revision. As you can imagine, POD duties were an all-day event, and since the POD needed to be finalized and signed by the next day, it kept everybody around well into the evening.
After much thought, the XO, personnel officer, and I agreed on a plan to create a public calendar on Microsoft Outlook to streamline the POD process. However, PODs have a very specific format, and Outlook can print nothing close to the format. For example, asterisks had to be next to times if the event was to be announced on the 1MC, events had to be in bold lettering if the CO was attending, and everything had to fit on the page in two neat columns. It wasn't as simple as hand-copying every single event into the old POD format though; the daily schedule constantly changed throughout the day, and there was no process in place to ensure if any late additions or modifications in Outlook were included in the POD. This, along with other human errors, severely complicated the process, and made it essentially as inefficient as the old method. If only there was a better way!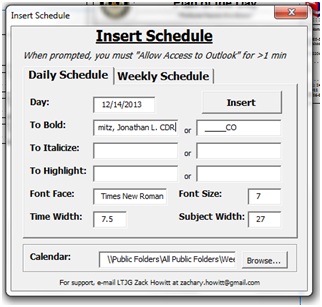 Introduce the automated POD (autoPOD). We decided to devise a macro app on top of Microsoft Publisher, a computer publishing tool, to automatically translate events on Outlook into the same easy POD format everyone was used to seeing. Macros are essentially programs, coded in easy-to-learn VBA (Visual Basic for Applications), that are built on top of application documents (in this case Publisher's and Outlook's) meant to automate tasks within these programs. Because of this attribute, it gets around IT policy requirements, which prohibit the introduction of specific executable programs not pre-approved by SPAWAR. Microsoft Publisher was chosen over Word because it's specifically designed to manipulate documents with multiple dynamic text boxes. Through an appropriate script reference, the app asks the user permission to reach out to any designated public Outlook calendar. Then all the user has to do is click one button, and it automatically inserts the daily schedule into the POD publication – complete with dates, events, headers, etc. The layout is easily manipulated by different codes inputted into the appointment screen on Outlook. For example, for an event to appear "bold", which indicates the CO is attending, an actual Outlook invitation for that appointment is sent to the CO, which is then designated on the user interface with a specific user name.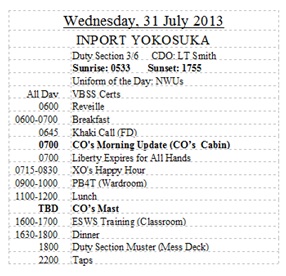 Along with events, the app supports all sorts of informational headers put in by different users through Outlook tags – for example, the operations officer puts in the appropriate command duty officers and duty sections, and the quartermasters put in sunrise and sunset times into Outlook. The app supports time structures displayed as "All Day" or "TBD", and all types of recurring events. Different permissions (ie: read only, add, or modify/delete) can be granted to different users to modify the Outlook Calendar, and the program is set up for an administrator to view when and who is putting in the events, so it's not possible to sneak a last minute evolution for the next day without the XO and CMC knowing.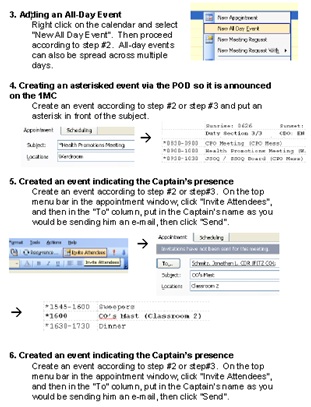 AutoPOD was eventually customized for several other tasks. By request, we built an automated Plan of the Week (POW) 10-day printable outlook on top of Microsoft Excel for the Planning Board for Training (PB4T), which mimics the POD format each day, for planning purposes. Other ships had a weekly or monthly outlook summary with important events listed on the back of their POD, and autoPOD was customized for these commands as well, using the "priority" attribute to determine if the item should be displayed on a weekly summary. We have continuously refined AutoPOD to accommodate every ships' POD format, meaning there will be little, if any, visible change to the Sailor. For example, there are options to modify the font, size, and width for the time and subject columns. Additionally, it's designed to be plug-and-play – all contained in one publisher file – so it can be used immediately and without any complicated installation procedures. Detailed documentation is provided on how to install the program and manipulate the schedule via Outlook.
It is worth noting that the initial concept of autoPOD was not received well in its early stages. For example, the yeomen were used to a certain way of doing things, and didn't want to move over from Word to Publisher. Despite comprehensive training, some department heads and department lead chief petty officers continued to send e-mails to admin with their events, instead of deconflicting and scheduling it themselves in Outlook. However, after much dedication and patience, everyone slowly acclimated. The new system is now second nature, and it's hard to think of how life even functioned in the past.
To date, autoPOD has been distributed to over a dozen ships, across several waterfronts. It has undoubtedly made the POD process less frustrating, and has saved countless manhours and time, from the junior yeoman who can produce a POD in minutes, to the XO who no longer has to micromanage the process. Unfortunately, we recently hit a bump in the road when asked to set up the app on a ship that finished an extensive shipwide IT refresh known as a Consolidated Afloat Networks and Enterprise Services (CANES) installation. At the time, CANES strictly restricted ships from creating and using shared calendars, along with other security settings that prevented the app from working properly. A workaround is in progress, but it illustrates a point that has been brought up in the recent discussions – many Navy policies and procedures are around for valid reasons, but often come at the expense of productivity and innovation. It's essential to collaborate between the fleet and appropriate project managers / designers / policymakers to figure out an optimal mix.
Cross-posted by permission from CIMSEC's NextWar Blog
You cannot force innovation. Especially in the Navy.
This truism is continually repeated, from the ATHENA Project to Navy Warfare Development Command (the Navy's "Center" for Innovation). Yet, pushing innovation has become the cause de jour – one that has inspired a clumsy "campaign" which is heavy on rhetoric but light on substance. I have had a front row seat to this movement, from the beginning until now, where its one product – the CNO's Rapid Innovation Cell, or CRIC – is struggling to identify itself, find relevancy, and justify funding. "What is the Navy missing?"
The Heart of the Matter
What is innovation?
Our friends at Merriam-Webster tell us that to innovate is, "to do something in a new way: to have new ideas about how something can be done."
"Precisely," I scream internally amongst my fellow Starbucks typists. Innovation is not just sitting around thinking stuff up – it is identifying a problem, often taking a Departure from Specifications, and coming up with a new solution, therefore making your respective process more efficient. This stands apart from, as some try to compare, the process that brought us our much beloved password keeper: the Post-it Note. While I wish to claim dictionary-supported victory, Webster continues: "To introduce as, or as if, new." And here is the rub. What is the Navy trying to push us to do? Solve problems or think stuff up? In reality, it is both. We need to clearly distinguish between innovation, which is the act of finding a new way to solve an identified problem, and creativity, which boils down to investing in our future. "Semantics," you say. I disagree, and I believe that this line in the sand will help organize our service's efforts more efficiently. When it comes to my definition of innovation, the Navy is spinning its wheels. Innovation will boom when Big Navy opens its ears and shuts its mouth: it must listen, implement, and highlight successful innovations.
"Haters Gonna' Hate"
Why tear down people trying to improve the Navy? Why do you dislike the Innovation Campaign?
These are questions I hear asked by people enamored by flashy websites and new catch-phrases like "disruptive thinkers" or "crowd-sourcing." I do not hate innovation – I believe it has a valuable place in our Navy. I do not hate creativity – I think it has a valuable role in our future. I do dislike the Navy's Innovation Campaign, though, because it misses the point of innovation, it blurs the line between innovation and creativity, and because the Navy is taking the wrong approach.
We do not require a bottom-up invigoration. Innovation happens where it matters most: at the source of "the problem." It does not happen because of symposia or blog posts. It happens because our people are both creative, and selfish.
While some see the selfish streak as a bad thing, it is present in every person and can be harnessed. What does it mean in this context? It means that our people hate having their time wasted. They are always looking for a better answer to the problem, whether it is using red headlamps on the navigation table instead of those clunky Vietnam-era L-flashlights, or using Excel instead of R-ADM for watch bills. They are being selfish because they are looking to make their lives easier – they are being innovative because they are finding a new solution to an existing problem. Campaigns do not inspire these improvements and good deck-plate leadership can corral this so-called selfishness into constructive innovation, and steer clear of gun-decking.
"They are not going to listen anyways, so why should I do anything differently?" This brings us full circle to the Navy's current push for innovation. The Navy wants to capture fresh ideas and the operational experience of our young leaders. To achieve this, Big Navy needs only to stop talking. No websites or outreach groups are required. If they listen, they will hear their Fleet being innovative.
This entire campaign has been a bottom-up effort, trying to rile up the young folks and get them to be more innovative. I think this is the wrong approach. The thing that squashes the natural innovation in the Fleet is an unreceptive organization. "R-ADM is the required software for watch bills. If you do not use R-ADM, you fail the inspection." More effective Excel-based watch bills go into hiding and "clunky," but approved, R-ADM watch bills are generated specifically for said assessment. Innovation is squashed. Other commands fail to learn the successful lessons of their waterfront counterparts because the solution was not "in accordance with."
Many instructions are written in blood, and while we should not forget that, we should recognize that there is a way to ensure combat superiority and safety, while still applying real-world common sense. Operators in the Fleet do not need to be patronized. They just need the Navy to listen, and whenever possible, defer to the operator over dusty publications. When a good idea makes sense, operators need the Navy to implement it and promulgate it to the rest of the Fleet through every available channel – from press releases to school-house curriculums. The innovation should be made official through integration into instructions and strategic communications – highlight it, not for fame or fortune, but rather, so that a Sailor does not find the problem he just solved, a year later at his next command.
Innovation is All-Around Us
Innovation is happening in the Fleet. Many of these every-day solutions become so incorporated into a unit's routine that they are hardly thought of as innovations – they are rarely publicized, and when they do spread, it is almost always via PCS-Pollination. These life-hacks allow us to operate more efficiently, but also ensure that we are often coloring slightly outside "the lines." How many of these mini-innovations have become standard issue, or have been deemed to be, "in accordance with?" Everyone knows that these gems are out there. Yet, they stay at the unit level – effective little outlaws, getting the job done, but waiting to sabotage the checklists of your next INSURV. What is the Navy missing?
Have you ever heard of the Combat iPad? Unless you are a regular reader of the Disruptive Thinkers blog or a Marine Corps Cobra pilot, you might have missed it. This is the greatest innovation success story in recent years. Imagine being confined in a tiny cockpit, racing around a mountainous combat zone, expected to differentiate between the guys in tan clothing from the guys in khaki clothing, holding numerous lives in your hands, and trying to find your way by sorting through ONE-THOUSAND pages of charts in your lap. As a proud former navigator, this sounded ridiculous to me. This was the reality, though, for Cobra crews in Afghanistan – the folks we expect precision close air support out of every time. A Marine Captain decided to change the game and proved that yes, there is an App for this. From the article,
"Of his own initiative and without official Marine Corps support, Captain Carlson provided his aging aircraft with a navigational system as advanced any available in the civilian world. This leap in capability cost less than $1000 per aircraft. Remarkably, an entire Marine Corps Cobra squadron can now be outfitted with iPads for less than the cost of fuel for one day of combat operations in Afghanistan."
Here is battlefield innovation – no campaign required. This meets most of the wickets laid out earlier: the Marine Corps listened and they implemented, but how well did they highlight this successful innovation? The target audience is the entire Corps; they need to know that their leadership will listen and take action when sensible solutions rise to the surface.
Another mark in the win-column is the improved watch bill and daily routine spearheaded by the Captain and crew of SAN JACINTO. One of the most well-known parts of being a surface Sailor is being constantly exhausted. Exhausted to your core. Scientifically drunk with exhaustion. I myself have two friendly sets of binos KIA on my record from falling (asleep) from a standing position. Whereas I was once expected to launch helicopters "drunk" in the middle of the night, as I return to sea, I will now be expected to potentially launch missiles "drunk" in the middle of the night. The folks aboard SAN JAC worked together to find a solution to this identified problem and came up with a 3-on, 9-off routine. This approach meets the initial definition of innovation. It was a new way of doing business, both safer and more effectively. Community leadership liked it, and promulgated it – not as a mandate, but rather, as an innovative solution that could be implemented (with the underlying tone being, "We don't want drunk watch standers"), and highlighted it through press releases, message traffic, and direct TYCOM action. Bravo. Innovation.
So innovation is out there. Big Navy just has to listen.
Where Do We Go from Here?
We need a receptive culture, not a fancy campaign. We do not need hollow initiatives from on high, but rather, we need the Navy to let us do our jobs. When we come up with better ways to do our jobs, we need the Navy to have our back. We do not have money to waste. We must take an approach to our expenses that defers to operational forces – ships, subs, aircraft, and their associated operators – with a balanced approach to "investing in creativity." It would be irresponsible to ignore the future and the ideas of our more creative junior people, but it is also irresponsible to spend vast sums on them to sit around and think stuff up. This is where I think we need to differentiate between our approach to innovation, and our approach to fostering creativity.
Innovation will continue to happen, no matter what I or anyone else thinks or does about it. People are always going to find an easier way. So what do we need from the Navy? We need a culture that expects leaders to consider the insight of the doers. This improved culture does not need to be whiz-bang or flashy. As efforts such as ColabLab and MMOWGLI and RAD have sputtered over the past year, Sailors continued to innovate in the Fleet. Our Marine pilot and ship Captain did not look to a website for "likes." They had a problem identified and they endeavored – they innovated – to fix it. Innovation – the act of solving problems with new ideas – should have minimal organizational involvement until the implementation stage. The culture, which will take time to establish, should provide a direct conduit from the operator to the command that makes the applicable decisions. No middle man or think tank, but rather decision makers – like the TYCOMs – clearly demonstrating that they want to hear the innovative solutions coming from the Fleet and that they will personally take action to implement those that make our Navy better.
Investing in creativity is more complicated. A rudimentary look at the budget shows us that, in general, new money is not budgeted, but rather, re-allocated. In other words, if our budget is (for simple argument) $1 billion, it does not become $1 billion + x to help us fund our creative thinkers. Rather, "x" is taken from Program Y to fund said creative thinkers. The question, from The Girl Next Door, becomes, "Is the Juice Worth the Squeeze?" Are the creative thinkers more important than Fleet Experimentation, or "pick your project/funding line?" What is our tolerance for failure? How can we capture the operational experience of our junior-leaders unseen for the past 40 years? The Navy should encourage and facilitate creativity. The CRIC was a good start. It commenced the tearing down of stovepipes amongst junior leaders and got free-radicals thinking of ideas that grey-beards would never come up with. As a way ahead, we need to clarify the group's mission and get them focused on creativity. The group, which is currently disaggregated, would evolve into a directorate made up of young, seasoned "egg heads" who would be incorporated into an existing command. With an infrastructure and existing budgets, as well as the requisite people to provide support and continuity with an assortment of know-how (all things they lack now), this organization – the Young Leaders Creativity Cell (Y-LCC) – will become the receptacle for new ideas still in need of development flowing in from around the Navy and an incubator for creativity in our service. Creativity – tomorrow's next "Post-It Note" – may help us win the next war. It takes time, though, and requires a tolerance for failure, which necessitates a separate approach from innovation.
In the end, I may be arguing over the semantics between the terms innovation and creativity. I want to see the Navy take a hands-off approach to innovation – letting it happen and then supporting and highlighting it. And instead of ill-defined movements, I would like to see young leaders brought into the fold of existing top-heavy organizations (ONR, NWDC, SSG, DARPA, WCOE's), enabling them to affect their creative – and possibly innovative – ideas from within. And most importantly, I would like to see creative and innovative minds continue to blossom outside of the Navy umbrella, where I think they will continue to make the greatest advances. As the co-founder of the Defense Entrepreneurs Forum, LT Ben Kohlmann pointed out to me,
"…Skunk Works only worked because it broke every rule in the book regarding traditional R&D, only accountable to the CEO of Lockheed. It could not have functioned within the standard (DOD) institutional structure."
If we want the next Skunk Works or Post-It note or iPhone, we must encourage the participation in such extra-curricular groups as the ATHENA Project, Disruptive Thinkers, CRIC(x), and the Defense Entrepreneurs Forum – exposing our most fertile minds to different perspectives and making these junior officers more effective leaders and innovators in the Fleet, where it matters most.

While some might claim military innovation is an oxymoron, many fight that sentiment every day to build a flexible and effective military force. Join Jon Paris, Ben Kohlmann, and Matt for a podcast about military innovation, the CNO's Rapid Innovation Cell, and Professional Military Education. Remember to bother everyone you know until they listen and subscribe to the podcast. We are available on Itunes, Xbox Music, and Stitcher Stream Radio. Enjoy Sea Control 12: Innovation (download).