Archive for the 'Events' Tag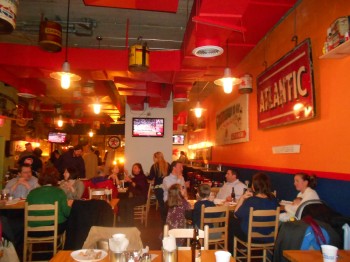 Over at CIMSEC our DC chapter has monthly informal happy hour meet-ups. This month's meet-up might be of particular interest for readers of this blog as it features USNI author LCDR Claude Berube, USNR, to discuss his recent War on the Rocks article and the arguments surrounding the "Global Network of Navies" concept put forth in the pages of Proceeding. We'll be meeting at Fuel Pizza (Farragut Square Location) beginning at 1730, Claude will give a brief presentation at 1800, and we'll continue the discussions over drinks and food for the next several hours.
Time: Wednesday, 30 July 1730-2030 (Discussion with Claude will begin at 1800)
Place: Fuel Pizza (Ask up front if you can't find us)
1606 K St NW, Washington DC
Farragut North / Farragut West metro stops
Additional suggested reading material:
– ADM Jonathan Greenert and RADM James Foggo: "Forging a Global Network of Navies"
– CDR Salamander: "When Your Buzzword Becomes a Punchline"
– Robert Farley: "Managing the United States' Global Naval Partnerships"
All are welcome – RSVPs not required, but appreciated: director@cimsec.org
August Meet-up: August 20th with Nilanthi Samaranayake, CNA, location TBD.