Archive for the 'I-400' Tag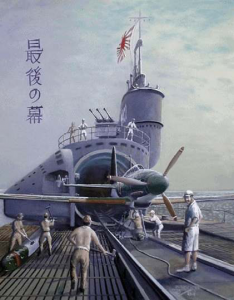 I wasn't aware of Japanese I-400 boats until I received an email a couple days ago with this article, which is available from numerous sources online. I found it coincidental to have read about this not long after Galrahn's Risk Averse Political Policy Requires High End Focus led to a good bit of discussion on defending submarines from air threats.
Airfield Under The Sea is an interesting read for anyone (like me) who did not know the Japanese had actually put submarines to sea carrying aircraft.
Most of the photos and graphics are self-explanatory, but I wish there was a caption giving the date and location of the photograph of a surviving M6A1 Seiron on page 2.