Archive for the 'Iraq' Tag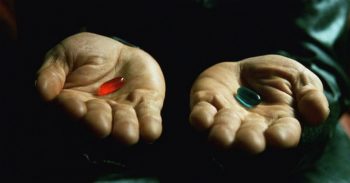 When you've worked on a problem for a long time and cannot make progress in a direction that is in your favor, and the harder you work the more on the problem the more difficult it becomes – then perhaps it is time to look for fresh ideas and perspectives.
There is a good chance that you have identified both the problem and the possible solution incorrectly.
In this case, let's look at Syria and Iraq through Part 1 of an exceptional bit of work by the pseudonymous Cyrus Mahboubian over at WarOnTheRocks. The whole article deserves a thorough reading and covers both Iraq and Syria, but let's just look at the Syria portion.
Why just Syria? Mostly because is aligns well a topic I've covered both here and my homeblog; outside the Kurds (who have no desire to take control of the national government), we are backing the wrong people for the wrong reasons. In a lineup of bad actors, some are less bad for strategic national interests as others, that is just a face. If you must choose – and there is always the option not to – then just make sure you pick for the right reasons. In the case of Syria, that is Assad.
Though the author does not directly address the Russians, we have also been ill-served by our kneejerk reaction that if the Russians support X, then we must oppose X. X, of course, is radical Sunni Islamism in Syria that is threatening Assad's government. ISIS is just one of those groups – but we've already covered this in prior posts. Let's get back to Mahboubian.
The best part of his article? He smashes a lot of talking points about the Shia/Sunni divide in Syria. Agree or disagree, but you have to consider his facts next time someone trots out the usual tropes;
Sunnis are heavily represented at all levels of leadership in Assad's government. The territory it controls at this point in the war and at all points past is majority Sunni. And the Syrian armed forces are still majority Sunni. Alawites may be overrepresented in the security forces, but all that means is that they get to die more than others. It if it is an "Alawite regime," isn't it odd that includes and benefits so many non-Alawites?
…
Some American analysts have accepted the shrill claims of those who purport to represent the Sunni Arab world, such as Saudi Foreign Minister Adel Jubeir. They have accepted the sectarian victimization narrative as articulated by Syrian insurgents and their spokesmen — as if these voices represented the majority of Syrian people or even most Syrian Sunnis. …The Saudis' only appeal to other Arabs is the money they have to offer. The Syrian rebel spokesmen represent only a fraction of Syrian Sunnis. The self-appointed Iraqi Sunni leaders control neither men nor territory. The United States is listening to the wrong Sunnis. When President Obama or Gen. David Petraeus or others repeat the myths of disenfranchisement these voices propagate, they reinforce and legitimize a dangerous sectarian narrative that should instead be countered.

The alternative ideology to the self-proclaimed Islamic State, whether in the Middle East, in Europe's slums, or the former Soviet Union, is not to promote a Sunni identity — what the Bush administration pursued with its mantra of "moderate Sunni allies." Instead, a counter-ideology should promote citizenship and secular states. This is the model that the West helped destroy in Egypt after Gamal Abdel Nasser died and the model it is currently destroying in Syria.
We have all seen the photos of Cairo University as it has regressed through the last few decades, as just an example. Only a trend back towards secularism in the region is in our national interest in this part of the world – if that is even possible. By joining in with the sectarian mindset – are we not just feeding the beast that is after our throat?
In Syria, a majority-Sunni military force exists. It represents the only national institution remaining in a state that does not make nearly as many sectarian distinctions as its opponents seem to think. Yes, I am talking about the Syrian armed forces. The majority of Syria's state employees, government officials, and soldiers are Sunni, even today. The majority of the still-powerful urban capitalist class is Sunni. As someone who has been been interacting with people on every side of the civil war for its entire duration, I have learned that even some of Assad's top security chiefs are Sunni, such as Ali Mamluk, the head of national security who supervises the other security agencies. Colonel Khaled Muhamad, a Sunni from Daraa, is in charge of securing Damascus for the feared Department 40 of the Internal Security. Deeb Zeitun, the head of state security, and Muhamad Rahmun, the head of political security, are both Sunni, as are the head of foreign intelligence, the minister of defense, senior officers in air force intelligence, the minister of interior, the head of the ruling Baath party, the majority of Baath party leaders, and the president of the parliament. The commander of the National Defense Forces (N.D.F.) in Daraa is a Sunni man of Palestinian origin. The commanders of the N.D.F. in Quneitra, Raqqa, and Aleppo are likewise Sunnis. One of the regime's leading anti-ISIL fighters who receives support from all regime security branches is Muhana al Fayad. He leads the large Busaraya tribe between the Derezzor and Hassake areas and is also a member of parliament. Even some pilots dropping barrel bombs on insurgent-held communities are Sunni. Many heads of military intelligence branches are also Sunni.
All may not quite be what many believe in Syria and Iraq.
Poor data feeds bad advice. Bad advice informs bad policy. Bad policy brings about bad results.
I look forward to Part-2.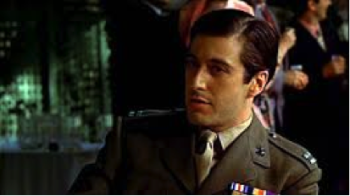 Because of Don Vito's health problems, his son Michael (as a fictional Marine Captain, he was the obvious choice as successor) assumed control of the Corleone family business. His rapid ascent disrupted the distribution of power within the family. After Don Vito's passing, Michael used an early version of distributed operations against the leadership of near-peer competitors. Michael's rise within the family and subsequent violent struggle to bolster the Corleone's position within the organized crime syndicate illustrate the inherent dangers of power shifts.
The reality is – shifts happen. Power shifts happen in clans, in industry and among states. State power shifts occur at various levels – internal, regional and global and many believe power shifts are frequently the cause of international conflicts. The graphic below illustrates various power shifts in modern history.
Measuring National Power
As many have observed, the American military has gone to war over the past decade but the United States as a nation has not. When analyzing great power wars it is important to consider the total power of the states involved and not to simply count the number of ships, air wings or divisions. When analyzing military power in this context both actual and latent capabilities (those that a state could produce in the future) must be taken into account. Measuring national power is difficult and extremely subjective. One method, albeit not perfect, is to use the National Material Capabilities data set.
Power is considered by many to be a central concept in explaining conflict and six indicators are widely used to quantify power – military expenditure, military personnel, energy consumption, iron and steel production, urban population, and total population.
The Composite Index of National Capability (CINC) index is based on these six variables. The CINC is useful for historical analysis and often helps explain the outcome and duration of conventional conflicts between states. The figure below displays two conflicts where the opposing forces were at different levels of power; the first, near power parity and the second, an overwhelming power difference. The former lasted nearly eight years and ended in stalemate while the latter lasted only a few days with a decisive victory for coalition forces.

The CINC can also be used to analyze the future environment. Using the CINC to examine the state powers of China and the US (including Pacific partners) should paint a worrisome picture for US military planners.

Some consider the CINC model to be obsolete in the information age and only appropriate for historical analysis. Measuring national power accurately in the post-industrial age is still a work in progress. An alternate power assessment method comes from the intelligence community. The NIC historically used a four component model to forecast power that included GDP, population size, military spending, and technology. However in the Global Trends 2030, an updated model included other elements such as health, education, and governance.

Regardless of the method or data one uses, it is clear that a global power shift is underway. The primary question that remains is will this shift result in peaceful integration or in a great power war?
Revisiting Power Theories
Within the IR field there are two prominent schools of thought regarding power shifts – power transition theory and power cycle theory.
Power Transition: A.F.K. Organski developed this theory in 1958. He asserted that the international system can be categorized into four levels of state power: dominant power, great powers, middle powers and small powers. Unlike the balance of power theorists, Organski felt the system was in a constant state of flux with the dominant power attempting to maintain the status quo. Rising contenders were either satisfied or dissatisfied with their position in the system. The outcome of the contender's rise could either be peaceful integration or war depending on their level of satisfaction during ascendance. Throughout history, the closer the contender and dominant power were to power parity, the longer and more severe were conflicts.
Power Cycle: Originated by Charles Doran in 1963, the power cycle theory asserts the power of a state is cyclic and it rises and falls based on the state's relative position within the international system. Along the cycle's path are several critical inflection points that create shifts in the international system and often result in major wars.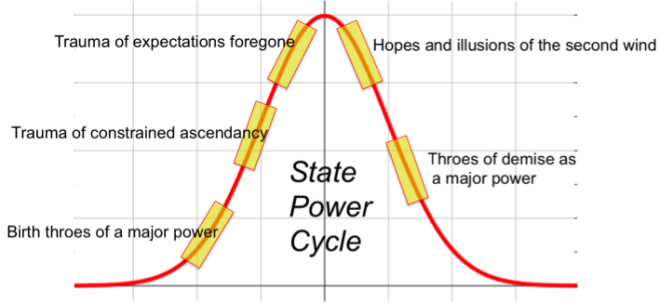 Both of theories remain relevant today and portend a dangerous threat to the stability of global order.
The Rise of China
Both schools express concern over the rise of China and potential disruption to the international system. Disciples of Organski offer three strategies for the US to consider:
Engineering Satisfaction with Realignment: This strategy largely involves economic development in China and places more emphasis on business development and partnerships as a means to keep the contender satisfied during its ascent.
Controlling Territorial Flashpoints: Primarily focused on Taiwan, the authors argue that even a successful defense of Taiwan against Chinese military aggression in the near-term will not resolve the power shift dilemma. At some point in time all three parties, China, US and Taiwan will come to the realization that because of the China's great power status, Taiwan may voluntarily associate itself with China.
Reengineering Power Distributions: The United States must prevent China from achieving power parity. To accomplish this it must form a "super-bloc" alliance by expanding NATO and developing alliances with India and even Russia.
The authors caution against over-militarizing America's policy towards China and recount former SECDEF Perry's warning, "If we treat China as an enemy, it will surely become one."
Doran contends that China's rise could eventually be slowed by India's ascent to power and tensions may escalate between the neighboring states. For China to enjoy a "peaceful rise," it must contend with the challenges of future systems transformation just as the other members of the system had to in the past. Other governments must learn to preserve their security and interests while assisting China to traverse this projected and particularly stressful interval in history.
Concerns
Examining China's rise through the power shift lens brings several concerns to the fore.
If a military confrontation between China and the US is inevitable, would the perfect military plan or operational concept overcome the power parity problem or would a long war of attrition be unavoidable? Would America's military advantage diminish if a conflict is fought on Chinese territory, thus forcing America to project military power thousands of miles from the US homeland?
Second, would any amount of conventional military force be sufficient to compel the state of China to accept an outcome favorable to the US and its allies? Because of China's population advantage and massive economy, could it simply absorb a shock-and-awe type campaign until its adversary's magazines were exhausted?
Third, to what extent do America's domestic problems (i.e. national debt, percentage of Americans not in the workforce, inefficient governance and immigration reform) limit its ability to reverse the current power declination trend in the international system?
Finally, because of advances in missile technology, cyber capabilities and asymmetric tactics, the reality is the US homeland will no longer be a sanctuary during future wars. The American military did not contend with this problem in the great power wars of WWI, WW II and Korea. How would degraded American industrial capacity affect the ability to project power overseas for a significant period of time?
Conclusion
The examination of power shifts among states should raise concerns among America's foreign policy makers and military planners. Most of the latter entered active duty after the end of the Cold War when America emerged as an uncontested hegemon. This dominant power status may have resulted in a certain degree of hubris that prompts many into thinking America can simply impose its will on another state at a time and place of its choosing. While this may have worked in Grenada, Panama and against Somali pirates, this paradigm will need to shift to contend with the rise of a great power.
To ensure the relative stability of the international system and American prosperity, planners must challenge some underlying assumptions about America's relative dominance in the future and develop a national strategy that is not centrally focused on using conventional military force to counter the rise of China's power.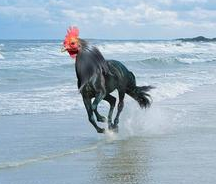 Last Sunday, fellow USNIBlogg'r EagleOne and I had a little something for everyone on Midrats. If you missed it, head on over and download the archive and give it a listen.
Our guest for the first half of the hour was Douglas A. Macgregor Col. USA, (Ret), the author of USNI Press's Warrior's Rage: The Great Tank Battle of 73 Easting, and Transformation Under Fire: Revolutionizing How America Fights. We covered DESERT STORM, OIF, the influence of Counter Insurgency on today's Army, and how the US Military may want to restructure in the future.
For the second half of the hour, we pivot and update a subject we last covered in Episode 7 this February. Our guest was retired Navy Reserve Commander Zoe Dunning, Board Co-Chair of the Servicemembers Legal Defense Network. We discuss the whole spectrum of the challenges of repealing Don't Ask Don't Tell, how the lobbying effort has evolved, and what hiccups there may be in a post DADT military.
Don't forget – if you want to make sure and never miss a Midrats – subscribe to the podcast on iTunes.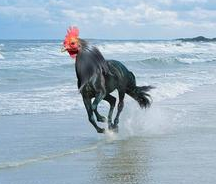 For you football fans who missed the live broadcast of Midrats, you can catch the archive of Episode 4: The Suede Boot Navy here.
Fellow USNIBlog contributer EagleOne and I spent the first half hour discussing the lessons so far in Haiti from a maritime perspective, with regular commenter Leesea adding his thoughts as well.
For the second half of the hour we had two great guests to discuss the experiences of "the other Navy" – armed, ashore, and providing critical support for the Long War.
Regular in the Navy Blogosphere, our "Yeoman in the 'Stan" AKA "Battle Yeoman" calls in from Bagram, Afghanistan and joined us for two segments. We also had CDR Charlie Malone, former Commanding Officer of Navy Provisional Detainee Battalion FIVE, Camp Bucca, Iraq – he led the best keeping an eye on the worst.
One programming note – your host had some technical difficulty, so the first minute is dead air – push through that and the show is off and running. Give it a listen.
I originally wrote "Fighting Fires" in map pen on the back of a patrol order I had given to my squad leaders on the afternoon of 26 October 2006. It was later posted online for the three people that read my column. I also read it to my platoon as a response to their friends and family who would lecture them on the rights and wrongs of Iraq…"just tell them you fight fires." I thought this would be an appropriate follow-on piece to last week's 58 Words.
My intent with last week's article was not to say, (as an American) "here's what happened in Iraq and why it was right," but rather (as a Marine) "what happened in Iraq, happened…things are going well, it should be talked about more, I'm happy."
While it is quite appropriate (and important) that the citizen-reader voice his or her opinion on Iraq (a costly issue both in lives and treasure), I don't think it is appropriate for an active duty Marine Corps officer (like me), to do the same. And so last week I removed myself from the follow-on debate.
The truth is I find great strength in maintaining my bearing as a political agnostic. At least as long as my affinity for Jameson and spontaneous travel are being bank rolled by a paycheck from the Department of the Navy anyway.
Simply put, my duty is to my mission (whatever, wherever and whenever that may be) and my Marines. Period. End of story. So while I won't comment directly on the after-math of 58 Words, I will share with you something I believed back as a bright-eyed Lieutenant and still believe as I write this as a balding Captain: the men and women of the armed services fight fires…always have, always will.  This is a story about Iraq, violence, politics, fires, and going at it with your boots on…
When five firefighters from the San Jacinto Ranger Station were overwhelmed by flames in the Esperanza fires on the 26th of October the first report I heard was that "five firefighters have just died trying to protect an abandoned house." How sad, I thought. What a shame. How terrible those five men gave their lives for a deserted piece of property.
Later that afternoon an ambitious news team climbed to a canyon bluff overlooking the fire. The footage they captured made my heart stop. The inferno was fierce, violent, and just plain frightening. It consumed acres of arid land in minutes, leaping entire roads, and canyons slowing for a moment, only to catch the wind like a ginger sail and gain speed again towards the next home or terrain feature. There was a certain rhythm to the blaze – the kind of violent rhythm familiar to many Marines – it was the rhythm of chaos and fear. As I watched this footage, paralyzed by the sheer force of what I saw, I realized something about the men who laced up their boots that morning to meet this chaos, something very powerful, and strangely calming:
The men of Engine 57 did not die protecting an abandoned house, they died fighting fires.
This is a very important distinction I think, and it has everything to do with the men and women who put it on the line everyday in Iraq and Afghanistan. On the one hand, yes, the firefighters were in vicinity of an abandoned home when they fell; so in a sense, they died protecting a deserted home. But there's an important distinction here – they did not die for the home. The home was simply the front line, the line of departure from which these men decided to fight the blaze. That house was the fault line, a professional chasm which divided those who did not have the training, material, and duty to fight fires, and those who did. That day violence put down the five brave men who did.
It's hard for some Americans to deal with the notion that people in these positions (police officers, firefighters, and military personnel) know exactly what they are putting on the line and the sacrifice that daily hangs in the balance in the routine execution of their duties.
Maybe it's because some Americans tend to view these things through a complex social lens of politics, materialism, religion, and determinism. Maybe it's because they heard the same news report I did that morning and didn't tune in for the footage of the actual fire. Or maybe they saw the footage and still saw it as hollow.
Whatever the case, when the list of dead and wounded come in each day from the front lines of our Long War, these same Americans think what I did when I heard the first the reports of the San Jacinto firemen: How sad. What a shame. How terrible that they gave their lives in such a way, for such a thing, in such a place.
The story of the men of Engine 57 is a reminder to all of us that these men, like those firefighters, were in the offense when they fell, facing head on hundreds of degrees of violence, and chaos, and madness. They died while faithfully executing the duties to which they had so meticulously trained. They died with their boots laced, and their eyes forward. They died on duty.
As reports come in of our protectors killed in action across the world we owe it to their memory to acknowledge perhaps the darkest of truths and the greatest of hopes: That fires and wars will always rage but, as Thucydides wrote, that there are men who see this violence and yet still go out to meet it, is our greatest hope. Hope grows from this dark truth, right from the dark soil of our own human condition: some will only ever see an abandon home in Esperanza, or an impossible democracy in Iraq, while others will see in this very same instance a front line for fighting fires.
Many kinds of people fight fires too…everyday. No doctor, nurse or corpsman, for example, can stop in the middle of a surgery to question the morality of a "just war". Just as we cannot lay down our rifle during a gun fight. Their morality is that patient beneath their steady hand, and trained eye. Their morality is to heal, not to question why there is healing to be done. A Marine's is to seek battle, not to ask why there are battles to be had.
And there is something pure in all of this, in fighting fires. There is something pure about a 19 year old with a colt rifle, a dip of Copenhagen, and a raw sense of courage. It's every bit as pure as our apolitical resignation to our duty as killer and healer, each with an end to our means. Each with doubts and fears and questions, but each with, above all else, a common understanding that beneath these uniforms there lies a heart that cares for something and someone other than themselves.
This is the way our protectors would want to be remembered – it's the way I would want to be remembered – not piteously, that we were killed by a roadside bomb or a well placed sniper round, not gloriously, as Hollywood depicts, but honestly and without sadness…that we fell in the line of duty with every expectation of our own fate, our boots laced and our eyes forward doing what it was we trained to do all along,
Fight fires.
In the Tuesday May 26th edition of the Wall Street Journal Iraq was mentioned only once. Precisely fifty-eight words on page A13. Below the fold. Only five dozen words and a few inches of column space that day on Trade Minister Falah al-Sudani's resignation amidst allegations of corruption. On the Journal's front page, news of Pyongyang's pomposity, an article on "The Culture of Bling" (lamenting that hard times have hobbled Hip-Hop artists' ability to buy diamonds and gold), and a center-page expose on our own crack-down on corporate bribes, corruption and scandal. This front page layout confirmed what I already knew: the North Koreans are unpredictable, "The Culture of Bling" is ridiculous, and corruption in government is not limited to Baghdad. And just fifty-eight words on Iraq.
All of this struck me as interesting (and sad and shameful) because there is actually a wealth of good news to report from Iraq these days and the American public isn't hearing these stories. Instead of "good news from the front", the stories that received the ink and press real estate that day in the Journal (and every other paper of record for that matter) were features on American Idol, drug abuse in baseball, and another plunge on Wall Street.
These days, fifty-eight words on a corrupt Iraqi Trade Minister. Just 18 months ago, 5800 words on civil war, death, chaos, ethno-sectarian violence and the aimless Iraq war that would have no chance for victory. Pundits would daily pound soft fists on keyboards in passionate defense of why America would lose in Iraq. And at times they were right. We did enter the war with bad intelligence. The Bush Administration did choose to focus on WMD. The Pentagon did not predict the effects of a post-invasion peace, a disbanded army, home-grown violence or Al Qaeda infiltration. The State Department did not have the answer to the challenges of Kirkuk, the rough tides of ancient tribal politics, or introducing democracy to the non-secular Islamic masses. And the Bush Administration never seemed to deliver a clear message to the American public. Things were bad. They often are in war. But things got better…and the stories stopped.
What happened in Iraq since 2005 and why is no one writing about it?
What happened was a lot of things all at once. Al Qaeda over-played their hand, destroyed the Askariya Shrine, revealed a truly corrupt and bankrupt ethos, and alienated Sunni sympathizers; Sunni and Shiite battled each other in the streets of Baghdad, tired, and sought détente; SOCOM relentlessly pursued high value collaborators and enemy leadership; the Sons of Iraq patrolled their neighborhoods and pushed AQI to the seams, Marines and Soldiers walked the earth during the Surge; security tightened; violence dropped by 80%; the Iraqi army grew and was trained; local governments moved forward; the population eased; 300 new businesses started in the first half of 2008 alone; schools re-opened; oil revenue grew; refugees moved home and literally scores of other pivotal factors and turning points of personality, social condition, money-politics, tribal diplomacy, a lot of time, a little luck, and a inestimable degree of hard work and sacrifice by thousands upon thousands of U.S. servicemen and women, happened.
As for why no one is writing about Iraq these days, I see two reasons: 1.) Journalists aren't historians and 2.) Integrity is lost in the main stream media.
To start, journalists are professionals trained in the art of capturing a single moment. They lack the historian's eye trained to capture and make sense of a series of moments. Where the pundits, politicians and journalists have always found the chaos of war anomalous, historians have always understood it as the way of things. Historians understand that beneath the fabric of that chaos are the factors and conditions that will determine outcome, or in some cases, have determined outcome.
Historians will write their judgments of Iraq once they gain the perspective they require to complete their complex calculus. Journalists don't have that kind of time. The Iraq story is less-violent, less-messy, and less-provocative than it was last year. It's altogether less-interesting. And so they turn to more marketable stories of American Idol pageantry, Michael Vick's dog fighting ring, and greedy Wall Street tycoons drying off from their morning shower with piles of your 401k money.
And while this is all very frustrating, I get it. Totally understandable. Cash, violence, and live entertainment…what can I say, I'm a Marine, it sounds like a good night of liberty. But then there's this lack of integrity thing, which is a little harder to stomach.
If journalism was in fact a business first, it would make sense to me that they write whatever it takes to sell papers (about things like drugs, violence and bankers showering with money, for example). But I don't think journalism is about business first. I think journalism is about discovery first. It's about honest and fair reporting. It's about digging up stories, holding people accountable and other things I can't remember.
I do remember what Bob Woodward told me when I met him back in 2003 as a Midshipman in Admiral Crowe's National Security Studies class at Annapolis. He told me that a free press is the bedrock of any free nation and that journalists should aspire to be the watch dogs of this country. I also remember thinking he had a nicely cut grey suit, great hair and that he must have had plenty of pretty girls chase after him in his day.
But the steel-eyed and measured approach of an iconic Woodward is lost to a bumbling and soft new age. And what we have is a story in Iraq that isn't over being lived, but finished being told. While it is true we are morally, fiscally, spiritually, politically (and really in all ways) exhausted with Iraq, there is still reporting to be done. Integrity includes "finish what you started," "dance with the girl ya brung", or any related measure of sound southern wisdom. Americans are still fighting this war. Still losing sons and daughters. We still have a great stake in how this story ends and deserve to hear how it unfolds.
And then I wonder if editors across the nation missed a chance to write 5800 words on the great progress in Iraq? Or if the Wall Street Journal got it right in what their fifty-eight words implied and only a few short years ago I would have never believed:
Today a member of the Government of Iraq (an internationally recognized government most said could never exist) broke the law (a law that was ratified by a democratically elected Iraqi Congress in an open election) and will be tried before his fellow citizens (with due process and the full rights of the accused) and if found guilty (in an independent Iraqi court), will be held accountable for his offense.
Now that I read it this way, fifty-eight words was just enough.