Archive for the 'maritime dominance' Tag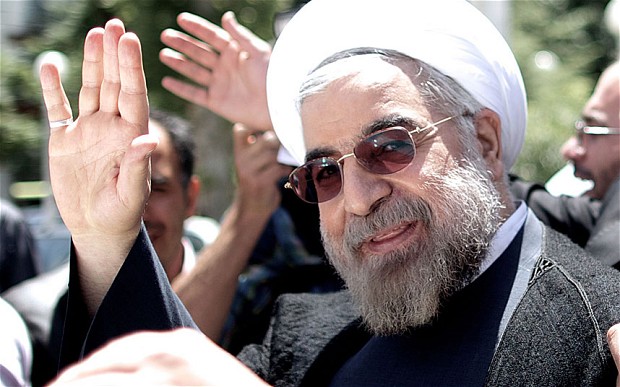 In the wake of Hassan Rowhani's landslide victory as Iran's new president, some foreign policy mavens now believe that Rowhani's presidency may augur a positive shift in Iran's hitherto hostile policy towards the West. However, despite a glimmer of hope that Rowhani's election may translate into moderate policies towards the West, others have "adopted a cautious 'wait-and-see' posture," citing Rowhani's past affiliation with the Ayatollah.
For East Asian experts, Rowhani's election warrants attention because it remains to be seen whether Iran will retain its current alliance with Kim Jŏng-ŭn even if it chooses to reconcile with the West. After all, some have alleged that Iran has played a major role in the DPRK's successful testing of its Ŭnha-3 rocket last December. More importantly, Rowhani's future stance towards the West deserves attention because it may determine whether or not the United States must revise its strategy to adapt to new geostrategic realities. Indeed, it can be argued that the aforementioned factors are not mutually exclusive but intricately intertwined.