Archive for the 'Middle East' Tag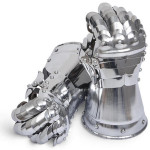 Robert D. Kaplan over at FP is looking at the world from the Atlas to Hindu Kush and harkens back to something that no one is looking for, wants, or realistically thinks can be done;
A new American president in 2017 may seek to reinstate Western imperial influence — calling it by another name, of course.
…
The challenge now is less to establish democracy than to reestablish order. For without order, there is no freedom for anyone.
The article is now called, The Ruins of Empire in the Middle East – but you can still see in the web address its original title, "It's Time to Bring Imperialism Back to the Middle East."
Yes, the title was bad – but I am curious as to the thought process behind choosing it – … and just as bad as the idea.
I'm also not sure how a review of the present major candidates for 2016 shows anyone who wants to try to force peace on a peaceless people. There is only one effective way to do that, but piles of skulls and salted fields are not in alignment with our laws, national character, or relatively sanity.
To start out, let's review the very accurate summary of events that Kaplan outlines in this besotted part of the world that for thousands of years has been at peace only under one system – the mailed fist;
… the region historically has been determined by trade routes rather than fixed borders. … Middle Eastern chaos demonstrates that the region has still not found a solution to the collapse of the Ottoman Empire after World War I. For hundreds of years, Sunnis and Shiites, Arabs and Jews, Muslims and Christians, in Greater Syria and Mesopotamia had few territorial disputes. All fell under the rule of an imperial sovereign in Istanbul, who protected them from each other.

… the Islamic State has brought to an end the borders erected by European imperialism, British and French, in the Levant. … the United States, remember, since the end of World War II, has been a world empire in all but name.
To that point; in two elections the American people voiced their desire to back away from that role – to give the world a chance to police itself – to "lead from behind."
Well, we have seen the results – desired or not – of that policy.
The fall of Saddam Hussein in Iraq, Muammar al-Qaddafi in Libya, and the reduction of Bashar al-Assad's regime in Syria to that of an embattled statelet has ended the era of post-colonial strongmen. … the so-called Arab Spring has not been about the birth of freedom but about the collapse of central authority,
Old school realists, and the growing cadre of neo-realists warned of this outcome, but strategically we tried another way. The fuzzy faculty room theories desiring a word of self-affirmation, ran up against the grizzled hard realities of a world governed by the aggressive use of force, religion, and the attraction of and to power.
(some nations are) geographical expressions and … with much weaker identities — and, in fact, many have identities that were invented by European imperialists. Libya, Syria, and Iraq fall most prominently into this category. Because identity in these cases was fragile, the most suffocating forms of authoritarianism were required to merely hold these states together.
…
Algeria, also an artificial state, essentially invented by the French … Jordan, too, is a vague geographical expression, but has enjoyed moderate governance through the genius of its ruling Hashemites and the overwhelming economic and security support this small country has received from the United States and Israel. Yemen may also be an age-old cluster of civilization, but one always divided among many different kingdoms due to its rugged topography, thus ruling the territory as one unit has always been nearly impossible.
…
Totalitarianism was the only answer to the end of Western imperialism in these artificial states, and totalitarianism's collapse is now the root cause of Middle East chaos.
The Ottomans disintegrated, the French and British were exhausted, and the Americans seem to be trying to shrug off the burdens history gave it.
Kaplan is not alone in this train of thought, looking for some solution to a rapidly deteriorating region, and when you look at what has become of the Muslim world in the last half-decade plus, it is easy to despair at what has oozed out of the tube – but what has happened has happened.
You cannot have imperialism without imperialists, and in a world bereft of those seeking that title in a benign manner – what can the West do that is in line with both its national security interests and its modern sensibilities?
Most interested parties would agree that if nothing else, the events of the last few years should largely put an end to two neo-imperialist concepts; Responsibility to Protect (R2P) on the left, and the Wolfowitz Doctrine on the right.
How do we, the West in general and the USA in particular, respond? What are our options besides neo-imperialism? Let's set out a few planning assumptions.
1. There will be no more nation building or coercive democracy injected in places that do not create it organically or desire it. It doesn't work, and there is no popular call or political will to try it again.
2. Libya was the low high-water mark of R2P internationally. Today's Mediterranean drowning pool is Ref. A. on the international community's preferred answer to R2P.
3. Economics and demographics will drive the virulence of secular pressure to export strife outside existing or natural borders of nation states. As these borders deteriorate and if pressures build, so will your ability to contain undesired effects on the cheap.
4. Forward deployed, global reach, long dwell, deep strike. If you are not training, manning, and equipping your military forces bounded by these essential concepts, you are doing it wrong. If you are not prepared for scalable, quick infiltration and exfiltration of boots on the ground, you are doing it wrong. Hedge big heavy; light and mobile gets priority.
5. China will continue to build, reinforce, and prepare to defend critical nodes on her new land and sea "Silk Road." She is and will continue to be a growing, global, mercantile power – one without Western sensibilities.
6. There is only one significant power that is showing actual expansionist imperial desire; Russia. Watch her closely in the former Soviet republics to see where she either takes physical land as in Ukraine, or expands her constellation of sad little satrapy such as Belarus.
7. No matter how hard we shrug, we are and will remain for this century the indispensable nation. We are the imperial republic, in a waning phase of desire for now – but with no other suitable global replacement, we will still be look at to help keep the chaos at bay.
What could we do now, even with the political, economic, and diplomatic restraints and constraints – to at least partially answer Kaplan's call?
The first step, not shocking for a maritime nation, should start at sea. Use the template of NATO's standing naval forces. We should help build standing naval forces in the Indian Ocean. The core is already there off the Horn of Africa – why not work to make something a bit more established from CTF-150, 151, the EU's ALALANTA and the other patchwork nations who are there?
Why not have one fom WESTPAC? USA, Canada, Japan, South Korea, Australia looks like a good core. Singapore, New Zealand, Vietnam, and The Philippines would play now and then. Feeling cheeky – invite Taiwan for a time or two.
There is low risk and high reward for this minimal step – keep the open seas … open. Give space and capability to inject power and influence when needed, without finding yourself staked to the ground – and provide flexible options for future leaders who may face different global realities that have yet to appear to the present eyes.
If the goal is to try to bring order, in the 21st Century, the Western democracies do not have the desire to play the game of empire wholesale. It isn't profitable, it isn't appreciated, and to be blunt – it is probably a fool's errand.
Contain, influence, and help those who help themselves? Sure. Soak the sands of the Middle East with blood from Ohio, Essex, New South Wales, Burgundy, Maastricht, and El Salvador for failed theories of the past? To tilt at the windmill one more time?
No, no time soon.
Much has been said in this forum and others about the U.S. Navy's rebalance to Asia-Pacific as well as current and impending fiscal constraints. Less has been said about how these two significant challenges might simultaneously impact the Navy's operating paradigm and investment strategy. As the Navy rebalances, we face a challenge of simultaneously maintaining a forward and ready posture—where it matters, when it matters—while continuing to invest in the capabilities that are necessary for addressing present and future challenges to America's national interests. This challenge is neither easy nor without precedent, but it is imperative as current fiscal constraints drive the Navy to be even more judicious in directing resources. To that end, an integrated and thoughtful force design is essential if the Navy is to invest in the force of tomorrow while ensuring our current employment is scaled and configured to affordably accomplish all of our missions today. I believe there are two primary pillars to this force design – creating an affordable operating paradigm for today's force and investing in the force of the future. I would like to address here the first pillar under a concept I call tailored global presence.
Tailored global presence is an approach to how the Navy organizes, prepares, and deploys forces. The Asia-Pacific rebalance, already underway, is part of that approach: by 2020 the Navy will have rebalanced 60 percent of its forces to this critical region. As we shift the bulk of our forces to Asia-Pacific we will continue to maintain a robust capability in the Middle East with rotational deployments of aircraft carrier strike groups and amphibious ready groups as a bulwark in this volatile region. In Europe the Navy will emphasize our unique contributions to the NATO alliance through specific capabilities such as maritime ballistic missile defense using our most advanced destroyers. In the Western Hemisphere our primary focus will be on lower-cost, small footprint missions aimed at protecting the approaches to the homeland. Innovative employment of inherently flexible ships such as Littoral Combat Ships (LCS) and Joint High-Speed Vessels (JHSV) will prove invaluable to maritime security and cooperative efforts in Africa and South America – an alternative to sending large amphibious ships or destroyers.