Archive for the 'millennials' Tag
"You never know till you try to reach them how accessible men are; but you must approach each man by the right door."
– Henry Ward Beecher
I'm writing this in response (to the responses, I suppose) of a Proceedings article on Millennials written by CDR Darcie Cunningham, USCG, which lays out the ways in which Millennials are inherently unsuited for military service. The points she raised are echoed in the comments and responses to her article and frankly to the opinions of many of the senior leaders whom I've heard discuss the topic. The counter arguments, often penned by Millennial Officers, focus on discounting the arguments without actually looking at the problem from a positive aspect; addressing what the writer gets wrong rather than what the Millennials do right.
The Navy has been my life and home for over 23 years. As a proud Generation Xer, I too watched with dismay as the new generation of Millennials entered the service. Like many Gen X types, I more than once found myself fuming, and saying things along the lines of "Just do your job, what do you want a medal?" or something similar in the snarky language that defines our generation. Over the years, and in particular over the course of my command tour, I have come to realize that this new group of young men and women not only are worthy of respect, but in many ways offer the Navy an opportunity for improvement, provided we commit to both understanding this group, and adjusting our leadership styles to match their desires. First, we old folks need to get over ourselves and chuck the rose colored glasses when looking back at our junior officer days. Second, we need to look at the Millennial Officers for what unique qualities they bring to our organization. Finally, we must understand their equities so we can adjust how we deal with them in order to maximize their potential.
Now, for the purposes of this article and ease of language I will refer strictly to officers in the naval service, but these experiences also hold true for the Sailors with whom I've served, and I imagine are applicable across any military service.
The problems described in CDR Cunningham's article will hardly seem generationally unique if we are honest with ourselves. Seeking to scam off the ship early is a time-honored and expected junior officer behavior. I'm sure I am not the only person to remember the concept of "liberty for the brave." More fundamentally, given our increasing operational tempo, what value is there to keeping people at work once the work is done? Similarly, informality among first tour officers and a desire by these officers to receive positive feedback is hardly new. On the other hand, the sort of hard partying and behaviors preferred by previous generations are not found in today's junior officers, through a combination of generational conservatism and increasingly harsh penalties for transgressions. How many of today's commanders and captains could achieve their positions had camera phones existed in the 1980s and early 1990s in liberty ports around the globe? As for the comments about being delayed in promotion, there are many in my generation whose promotions were delayed due to the Tailhook scandal, including branches of the Navy who couldn't have attended anyhow! The fact is that junior officers are, and always have been, works in progress. It is our job as leaders not to stifle them, but to learn what drives them, and what they need from us as leaders to develop to their full potential.
Fundamentally, the Millennial Officer offers significant opportunities that are not found in the current crop of generations in our maritime workplace, whether the Baby Boomers with their combination of workaholic tendencies and a firm belief that nobody works as hard as them, to my generation of cynics who feel like they are picking up the mess left behind from the Boomers. This new cohort has a combination of positivity, openness, and general fairness that make them very suited to leadership in a military environment. The average Millennial:
Possesses a true belief in the greatness and opportunity offered by America and the future.
Desires to be part of something meaningful, and greater than themselves and to work for a cause in the name of a greater good.
Feels deeply committed to family and community.
Believes themselves to be truly multicultural, able to work with people of any background, whether social, economic, or cultural. They accept and value the differences found in groups.
Values working with a team more so than working alone.
Is unafraid of technology or of change.
Values results over effort
All of these identifiers of this generation are seemingly custom fit for working and eventually leading within an organization such as the Navy, which values commitment, teamwork, and diversity, and which embraces modern technology. So why wouldn't we want them as our future leaders?
All existing generations believe that the follow on generations aren't as good as them, and expect them to conform to the old way of doing business. As military leaders, however, we must hold ourselves to the concept of servant leadership; namely that the leader exists to serve the people under their command. In particular with the Naval Services, ensuring your people are properly trained, equipped, and motivated will ensure mission success. Doing this, however, requires today's leaders to change our methods, since the levers that motivated our generation do not work on the current one. Failure to adjust means that we will be stuck looking to only locate people who fit into our narrow mold, vice becoming an organization that draws in the Millennial. So how do we accomplish this?
Make a compelling case for why their service to the country matters. The Navy appears to understand this concept broadly given the recruiting campaign to be a "Global Force for Good," but in practice this becomes harder to define. In an ideal world our leadership would only ask for deployments and sacrifice on items truly in the obvious national interest, however as long as there has been a Navy ships have been globally deployed to exert national influence and to provide our government with military options around the globe. Leaders have to find a way to adequately articulate why this matters. For instance, prior to my deployment in command to the 5th Fleet area of responsibility, I used the pre-deployment family training session to not talk solely about support services for the families while we were away, but also spent a good chunk of time describing the recent history and geography of the area, and did my best to explain the value of our continued presence in the area, and talked to them about how to read the news while we were gone. The response from this brief from the mothers, wives, and children of my Sailors was overwhelmingly positive, many remarking that they never understood why their men had to go away before that night. Linking their sacrifice to value is critical for motivating and retaining the Millennial Officer.
Since families matter, the command must make a concerted effort to not merely pay lip service to caring for families, but actually expend reasonable command effort to live up to these expectations. This means doing everything possible to ensure parents are together for births, giving the crew time off from work to complete deployment preps months – not days – in advance, or frequently hosting family friendly events where the command team is present and engaged, to name a few examples. In particular in this era of cutbacks of services traditionally supported on base, a command team must commit to caring for families. Note that in today's world this means engaging the parents as well, who remain an integral part of many young adult Millennials' lives.
A leader must be personable, and actually care for their people. Remember that this generation has been raised with their parents as their friends. Authority figures may not have been a part of their lives to this point. This means that as a leader you will need to balance being firm and setting expectations with being approachable. If you don't show sincere concern for their personal lives and development, and make a connection with your people, the Millennial will not want to work for you. This means allowing more informality into the relationship than may have been expected 20 years ago when we were junior officers; as long as there are clear and defined standards being greeted below decks with "Hi Captain" vice "Good morning, sir/ma'am" will not jeopardize good order and discipline.
Senior leadership should be ready for unrealistic expectations, and work with their people to turn these into a realistic plan. One of the defining traits of this generation is huge aspirations with little idea of how to get there. If dismissed and left unchecked this will drive down retention since our brightest and most ambitious officers will depart the service in pursuit of their grand goal. Frequent counseling and career reviews are critical to understanding where your people see themselves in five or ten years. Knowing their goals and understanding their personal lives as described earlier will allow leaders the opportunity to steer the individuals into a path to success. In my experience, this needs to be done whether the officer decides to stay in or leave the Navy. Full support of a departing officer's goals will help convince the others that you truly have their best interests at heart.
Every generational shift is accompanied by the same resistance to change from older generations. Establishing a dialog that accentuates the positive aspects of generational divides vice using positional authority to reject these same issues is critical to the long term health of any organization, even one as traditionally resistant to change as the Navy. The Millennial generation represents the future of this nation, and brings dramatically different values to any organization. Embracing these values, and working with vice against this generation, will improve our readiness for the coming, challenging years.
In the August issue of Proceedings, Commander Darcie Cunningham, USCG complains about the personality traits brought to the naval service by millennials and gives advice on how to better assimilate them into the ranks [For other responses to the article see here and here]. I find the article incredibly condescending and patronizing with a hint of fear of impending irrelevance in a world that the Commander does not want to see change. Unfortunately, we do not have the luxury of remaining stagnant. The world is continuously changing. Our great nation is continuously changing. Our long tradition of citizen soldiers demands that we change with it.
I currently serve on a multi-generational crew with a hearty presence from generation X (those born between the early 1960s to 1980). They have stood a solid watch and I firmly respect how their service strengthened American seapower, but they are less dynamic than the current generation. They cling to inefficient means of communication and are more concerned with "work ethic" than the quality of product produced. This generation has me questioning how they can adapt in today's rapidly changing world.
Here are some of their behaviors I have noticed:
• While the younger generation is more concerned with quality product, the older generation views a correlation with performance and hours worked. Given the same quality of results, they see laziness and a lack of dedication instead of efficiency.
• Along the same lines as correlating product with hours worked, they also would much rather see a more experienced individual be promoted over one vastly more skilled and qualified. They view accelerated advancement as an affront to their culture of advancement through keeping their head down and staying out of trouble. To them it is much better to be cautious and safe than tenacious and bold.
• They do not understand the need for the younger generation to know the basis behind requirements. The younger generations sees power through knowledge and asks why in hopes of finding a way to improve the status quo. The older generation is more apt to simply accept the way things have always been and can devolve to a frustrated "because I said so," when asked for an explanation from subordinates.
Whether the older generation likes it or not, millennials are currently leaders within our organization. We are serving with discipline and dedication equal to those who have come before us, but we are doing it our own way. We will continue to preserve the liberties this country enjoys. So how does the structured military culture adapt to our new generation?
First, we must educate them on the benefits of promoting based on merit and not time in grade. The current antiquated system lets more competent individuals await their turn while they watch the less skilled continued to advance once it is their time to promote. If this merit-based promotion idea does not sit well with some members of the older generation, perhaps it is a subtle concern that they needed a time-based system to make it as far as they did. Job satisfaction should be the motivator for retention, not scare tactics of a poor economy and poor unemployment rate.
They need to be "course-corrected" that a desire to understand the basis for requirements and wanting to improve how we do things are NOT insubordination or disrespect. If this does not happen, our best will continue to be driven out and the military will remain a carbon copy of what it looks like now. Once we stop adapting we will most surely become irrelevant. The only way we can improve is if we ask if there is a better way and have an open and honest discussion about it. Progress has always been seen as a threat to the present. It takes courage to move forward as an organization.
I am very appreciative the older generation of senior leaders made sure the United States continues to rule the seas. They did an amazing job and they all deserve our thanks and respect. Their way of doing business worked, but previous performance does not guarantee future success. There are sure to be aspects of the current way of doing business and we should figure out what those are, but blindly maintaining the status quo is a sure way to fail.
Leadership is hard. This pretty much sums up the screed by Commander Darcie Cunningham, USCG, entitled "Now Hear This – Millennials Bring a New Mentality: Does It Fit?" in the August issue of the U.S. Naval Institute's Proceedings Magazine. In her 700 words, Commander Cunningham finds fault with her subordinates' work ethic and aspirations, deems them selfish and finally questions the ability of an entire generation. She advocates the time-honored virtues of patience, maturity, and experience, "course-correct[ion]", and "accolades" to feed these Millienials "encouraging reinforcement and the feedback for which they hunger." Her solution is to defeat lack of military discipline with more military discipline. This course of action is so obvious and unremarkable, even the freshest of lieutenants in the Marine Corps manages to grasp and implement it. Finally, she asks the right question, but fails to answer it: "So how does our structured military culture adapt to this new generation?"
Commander Cunningham has been taken to task by plenty of others in the blogosphere, including two notable rejoinders. Commander Salamander's snarky response points out Cunningham is simply recycling the same "Old Breed" garbage that every generation trots out when faced with younger charges who think differently and have dissimilar, diverse experiences. Salamander kills with a tried and true quote from Napoleon himself – "There are no bad regiments; there are only bad colonels" – which boils a unit's failure down to the essence of its leadership. LT Scott Cheney-Peters, a fellow Truman National Security Project Defence Council Member to the authors of this piece, is less derisive than Salamander in his response on the USNI Blog, but effectively dismantles her grievances point by point. Cheney-Peters, however, is also a Millennial, so anything he says, is likely to be self-aggrandizing and untrustworthy, under Commander Cunningham's criteria. Finally, Matt Hipple deconstructs her argument point by point in a compelling rejoinder on the Center for International Maritime Security (CIMSEC) site.
Rather than point-counterpoint Commander Cunningham's piece to death (and because Hipple has beaten us to the punch), we have elected a different tack. We plan to ignore it wholesale because the premise of her article is so ridiculous. By writing this article, she casts more light on the shortcomings of her leaders and herself than the men and women she has been selected to lead. To complain about the nature of those being led will inevitably end in failure. The leader is not entitled to lead only those individuals with the set of characteristics (s)he is most comfortable with. In truth, it would be incredibly easy and convenient to lead a group stolen from the pages of Miller and Varley's 300. Who doesn't want a company of chiselled killers who are adaptive, obedient, tough, respectful, hardened, smart, competent, fit and posses the ideal mix of martial characteristics that define success on the battlefields of yore? However, we do not live in a graphic novel. Our citizens and those hoping to become citizens send us their sons and daughters, with whatever skills, talents, abilities, and shortcomings they possess- warts and all. It is up to us as leaders to shape them, to mold their character and help them better themselves, to hold them accountable for their execution and conduct when they fall short. To do this, a leader must inspire, a leader must be tough, and most importantly a leader must have the agility to adapt to new subordinates in order to capitalize on the talents they bring to the fight. The task of the leader is to lead, not to bemoan the alleged shortcomings of the led. When we incessantly complain about our subordinates, we break down trust, we break down harmony, and we fail not only ourselves, but also those we are charged to lead.
In short, we hope Commander Cunnigham's essay dies a quick death on the internet and does not make it to websites where Millennials might read it. To be questioned as a generation who has fought on many battlefields- be they on land or sea- might be construed a tad insulting to the critical thinking Millenial. Fortunately, most military leaders these authors know are sanguine and adaptable to the challenge of leading a generation different from their own.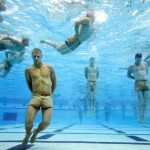 Back in 2009, in his Proceedings article The Navy Can Handle the Truth: Creative Friction Without Conflict, regular USNI contributor Claude Berube provided a great observation about how important the give and take of debate is in addressing the challenges we face, and the great opportunity we have with the internet to broaden the reach and scope of those involved.
In the current environment, due to largely to changing missions, budgetary constraints, and varying priorities, the Navy continues to shrink in terms of both ships and personnel, decreasing the already minimal familiarity of the general American public with its Sea Services. Bullets and shells may win the battles, but words and ideas define the war and mobilize or sway the requisite public opinion to win it. Therefore, it is important for the Navy to recognize that one of America's greatest strengths—its freedom of speech—can be its own force multiplier. This freedom allows for creativity, the engine of culture, the economy, and the military; dictatorial powers largely experience the relative creative stagnation regnant in a closed society.
Earlier this week over at my homeblog, in a discussion about another Proceedings article by CDR Darcie Cunningham, USCG; Millenials Bring a New Mentality: Does it Fit?, I brought in a White Paper that found its way to me, Training Millennials: Improving Quality in an Environment of Austerity, by LCDR Gordon "Judy" Faulkner, USN, at that time the VFA-106 Training Officer. Yesterday Judy sent me an updated version of the White Paper which I've embedded below.
Not taken aback by the boisterous romper-room that exists over at my homeblog, as I asked, Judy reached out to me – and the results are exactly what Claude was outlining.
I liked his email so much, with only minor changes, I asked his permission to publish it as a guest post. I originally was going to post his response over at CDRSalamander, but I wanted instead to bring it over here, as Judy brings up exceptionally important challenges that need to get a broader exposure.
Though I remain in disagreement with some of his observations about Millenials and think that discussion is a distraction, the other part – and I would argue the most important part of the White Paper – is what I would recommend the greatest focus by the reader.
Read the updated paper at the link above and draw your own conclusions, but the rest of the post I would like to turn over to Judy. The quotes are from my commentary on his White Paper, but otherwise the rest is his response. Over to you Judy.
---
Perhaps this piece would have been better as two separate articles, each addressing what I perceive as two very different topics. 1) Chronic under-resourcing coupled with mission creep, resulting in an inadequate training pipeline. 2) How to recognize, address and lead in light of generational friction, which you seem to agree is real and exists between most generations. Alas, the version you posted is the one that most people have read.
My use of the term "Millenials" in the title belied the real point of the paper. Alternatively I could have called it "How under-resourcing is threatening to destroy the Navy by forcing us to push through sub-par officers in an effort to meet requirements." Even my long-winded literary namesake would assault this as verbose.
"He is not happy with the condition of the swimming hole he is playing in and has a rough idea that the issues are upstream … but besides a sniff and a passing glance, he has not started asking – or at least feels he has the top-cover to even bring up – the harder questions of "why" these personality types are floating down to his part of the river."
Let's put one thing to bed – during my time at VFA-106, AIRLANT fully supported every Field Naval Aviator Evaluation Board (FNAEB) that VFA-106 submitted; there were several. I was VERY happy with the swimming hole I was playing in (VFA-106) and those Commanding Officers who went to the mat to support me. In fact, it was my most rewarding tour thus far. Top cover existed in spades – to the point where VFA-106 failed to meet production metrics in part due to historically high attrition.
I have thought extensively about, " "why" these personality types are floating down to his part of the river."
It has a lot to do with the "fiscal austerity" in my title (sorry again for the drudgery there). Chronic under-resourcing creates a training dilemma.
How do we access, indoctrinate, train, and retain the best officers while culling those not suited to military service? Even more importantly, how do we do that in an environment where the best are leaving (or are not signing up in the first place), and we are forced in some cases to retain the worst to meet requirements? You point that out yourself here:
The problem is not with the Millenials – it is with senior leadership's inability to select, cull, and lead junior personnel. Do that, and any "problem" people simply won't show up.

That is the rub. Setting standards from officer accession, entry in to aviation pipeline, and then each milestone along the way.
Agreed. In fact, that is why six of seven proposed solutions have nothing to do with changing Millenials. Leadership is the solution, and as I state in my paper we need to tailor leadership to those we lead while enforcing or improving upon existing standards. That begins with understanding those we lead.
If I sound a bit like a curmudgeon, perhaps it is because 23 pages seemed long enough. Another paper written today might be about all of the positive aspects of Millenials that we should be tapping into and harnessing as leaders.
That being said, as you point out in your conclusion, generational friction is real. Understanding that friction and your audience are critical to effective communication, which is fundamental to sound leadership. Dr. Jean Twenge is doing a sound and scientifically based job of explaining current generational friction. In my opinion, she offers excellent insight for officers attempting to improve their communication skills. She is not selling snake oil out of the back of a wagon. She is attempting to quantify and explain generational friction in an effort to foster understanding. This is not at all about blaming Millenials; it is about understanding them. To quote my paper: "Developing Millennial officers requires a concerted leadership approach. Officers cannot lead in the ways that they believed worked for their generation. They must study, adapt and lead in the way that their Sailors require them to. Leaders must adjust their approach to their Sailors, not the other way around."
There is also the problem of second guessing of who can or cannot meet standards. The multiple chances and training jackets measured in inches of thickness and pounds of weight … the pushing to the right and the next command people who should be invited to find another way to serve their country earlier on – wasting their time and the Navy's money. That story is not new. May be worse – but not new.
Bingo. I could not agree with you more. Here's the three million-dollar question – when we have fewer candidates who meet the standard than we have required billets, what gives, the requirement or the standard? This is where the rubber meets the road in today's Navy. The most recent Aviation Department Head Screen Board is yet another example of this dilemma, albeit rooted in some different issues.
The Sailors of VFA-106 expend tremendous energy to train every officer who arrives at our door. In some cases, those officers should not have arrived in the first place. That does not mean they do not deserve our full effort. Some of the best leadership I have ever seen came from the Lieutenants whom VFA-106 assigned as mentors to our most difficult officers. We did not attrite those problem children them without first trying to lead and develop them.
There is a balance between healthy attrition and production. The former fosters competition and appreciation for the privilege of serving in the Navy. The latter ensures that we meet requirements in a way that is fiscally responsible to the US taxpayer. One of the most difficult decisions as a Training Officer or Commanding Officer is when to remove a student from training. In some cases it is easy; in most cases it is a gut wrenching progression of doing everything possible to train and lead (we all want to believe that we can get through to anyone) and finally admitting that some people are not suited for Aviation or for the Navy. The point where that decision occurs will vary based on leadership style and experience. In all cases, it is critically important that the Fleet provides unfiltered feedback on their nuggets and that the Fleet Replacement Squadrons provide the same to the Training Command. That flow of information should continue all the way to assessment. The bottom line is that ownership at every level ultimately ensures that we do not matriculate sub-standard officers to the fleet. Each command should see itself as a brand and every officer that passes their doors as a ambassador of that brand. Ultimately, a certain amount of undermanning is preferable to having sub-standard officer, aviator, SWO or Submariner in a Wardroom.
If you are not given the tools to force shape those that float down stream to you, then your bosses are the problem.
Boom goes the dynamite. In this case, the tools you speak of are resources matched to requirements. And in my opinion, the bosses are the elected ones, not the ones in uniform; however, it is our responsibility as officers to dutifully advise our elected officials when we can no longer meet stated goals given current fiscal constraints; however, as an O-4 at the Fleet Replacement Squadron those conversations are "a little out of my element."
In summary, the entire cadre of junior officer instructors at VFA-106 is comprised of Millenials. They are some of the best officers with whom I have had the opportunity to serve. They are harder working, smarter and in many cases more dedicated then my contemporaries. Given adequate resourcing those same instructors of VFA-106 will set to meeting fleet requirements, providing the Navy with high quality Officers and aviators. And given adequate resourcing, we might just improve their morale and retention at the same time.
---
That, my friends, is how it is done.
As a final note – if you wonder if Aristotle, Chesterton, Socrates or other of history's great thinkers ever yelled at the kids to get off their lawn, I recommend
This post is a response to an article in the August issue of USNI's Proceedings by Commander Darcie Cunningham, U.S. Coast Guard, titled "Millennials Bring a New Mentality: Does it Fit?" So if you haven't read it yet, I recommend you start there. This post appeared in its original form at CIMSEC.
Where to begin? To her credit, Commander Cunningham asks an important question: "how does our structured military culture adapt to this new generation?" It's also clear her frustrations are borne of personal experiences in command. Unfortunately it's a question she fails to answer (more on that later) and in doing so perpetuates myths and patronizing generalizations. [Full disclosure: I'm in the millennial generation, on the older end of the spectrum, and like all such groupings the term "millennial" is a debatable construct but I'll accept her definition (those born in the 80s and 90s) for argument's sake.] "Kids These Days!" Commander Cunningham begins by noting several behaviors that are supposedly unique to millennials: that they "posture to work only the bare minimum number of hours required," that their "customs and courtesies are eroding," and that "there are an increased number of negative confrontations." It is entirely possible that this is what is happening at Coast Guard Base Los Angeles, it is certainly her perception. But more likely it is just that: perception. Such perceptions have existed about pretty much every generation when they were in their youth. That doesn't make them accurate.
Let's return to the important question: "how does our structured military culture adapt to this new generation?" Beyond the advice to use positive feedback to keep the crew motivated, the Commander Cunningham offers nothing. Instead she says they must be "educated," "course-corrected," and evaluated for whether they will "truly be able to adapt to the service." And that's the thing – this isn't really an article about adapting the military to millennials, it's about adapting millennials to the military, as reflected in the title. Which is not all bad. To be sure respect for rank and proper military etiquette are just good manners, and appreciation for a service's traditions, structure, customs, and courtesies are the marks of a professional. Yet here is where it gets downright galling. The commander moves to close by questioning whether millennials are just "focused on what's in it for them." This is flat-out wrong. As the Washington Post reports, millennials "want jobs that affect social change, and they give what they can. A 2012 study found that three-quarters of young people surveyed gave to a charity in 2011, and 63 percent volunteered for a cause." It bears remembering that this is an all-volunteer force. While many undoubtedly join the military in part for other reasons – heck I joined partly to pay for college and to travel abroad – I would submit a vast majority, such as myself, also joined in part for the ideals that military service embodies and a belief that such work is work towards a better world. Instead of playing to these motivations, however, Commander Cunningham advises reminding these servicemembers that there are "long lines" waiting to get into the coast guard and that the economy is not the best. There's so much wrong in this. First, it's unclear if the commander thinks that since "millennials…may not be the right fit," they can be replaced by one of the other five generations she says she oversees, or if she's referring to individual millennial members. I'll give her the benefit of the doubt she means the latter and that she's not saying that taking on the challenge of motivating millennials may just be too hard and that they should be written-off en masse. Second, there's a reason these individuals are the ones in service and not in the supposed long lines. It's because these they were the top qualified candidates. Even those who aren't top performers in service are not likely to have too much trouble finding work outside the military, or using their benefits for further education, so this threat rings hollow except for those really troubled individuals threatened with a non-honorable discharge. And that's to say nothing of how trying to scare one's employees isn't typically the best management or leadership strategy.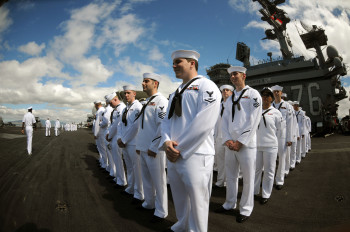 Third, because these were the top qualified candidates this also means that any millennial you give up on is going to be replaced by…another millennial…who by and large won't be as qualified. Sure you can keep up the numbers, but again, what does this say of the quality of your talent pool? One complaint the commander makes that does ring true is that "younger members…have an expectation of accelerated advancement through the organization." In Commander Snodgrass' 2014 Retention Survey he notes that 60% of respondents "feel they are making a difference in their job, but regardless of what they do – 64% don't think they will be rewarded in any way by superior performance." This should not be an indictment of millennials but a recognition of a drawback of military service in comparison with civilian organizations, as well as an opportunity to prove one's leadership bona fides. Yes, we millennials want positive feedback and to know whether we're doing a good job, and yes we wish we could rise through the ranks commensurate with our talents rather than in accordance with organizational and statutory limitations. Leaders would be well served to look for alternatives such as creating opportunities for crewmembers to prove themselves through increased responsibility or challenges. If the military can't keep up with the rest of the world in reasonably advancing its people, Commander Cunningham should at least be able to explain what is or isn't in her control and that she will do what she can to position her people for success. There are going to be bad apples among us, as there are in any generation. But tarring an entire generation with questionable generalizations is counter-productive. While this article may ask the right question, it doesn't really attempt to answer it. What most millennials want is appreciation, when earned, an opportunity to make a difference, and a voice that is heard if not always heeded. The military, the top employer of millennials, still needs to make a serious attempt at understanding how to best take advantage of what this generation has to offer. A good place to start exploring the issue is Air Force vet Tim Kane's Bleeding Talent, NYT review here. Another response to this article can be found at CIMSEC by LT Matt Hipple.