Archive for the 'missile defense' Tag
We live in an age marked by dwindling numbers of real pioneers and visionaries.
Today we just lost another and we are all a bit poorer for it. – SJS
From DoD News:

Retired Navy Rear Adm. Wayne E. Meyer, regarded as the father of the Navy's AEGIS Weapons System, passed away today.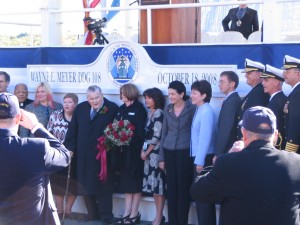 "I am deeply saddened by a great loss to our Navy family," said Admiral Gary Roughead, Chief of Naval Operations. "Rear Admiral Meyer's passion, technical acumen, and warfighting expertise served as the foundation of our Navy combatant fleet today. On behalf of the men and women of the United States Navy, I extend my deepest and most heartfelt sympathy to the Meyer family. He was a close friend and mentor to so many of us. His legacy will remain in the Navy forever."
Meyer was born in Brunswick, Mo., on April 21, 1926. In 1946, he graduated from the University of Kansas with a bachelor's degree in electrical engineering. He also held an master's degree in astronautics and aeronautics from the Massachusetts Institute of Technology, and a bachelor's degree in electrical engineering from the Naval Postgraduate School.
Meyer's Navy career began in 1943 as an apprentice seaman. In 1946, he was commissioned an ensign in the U.S. Naval Reserve and was transferred to regular Navy in 1948. After several years at sea, he returned to school in 1951 and attended the Joint Guided Missile School, Fort Bliss, Texas, and the Naval Line School, Monterey, Calif., and eventually served as an instructor at Special Weapons School, Norfolk, Va.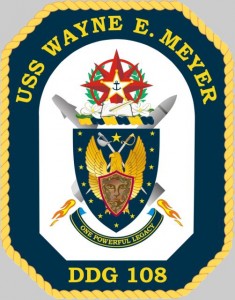 Meyer returned to sea as executive officer on USS Strickland, followed by service on the commander's staff, Destroyer Force Atlantic. He was then ordered to USS Galveston.
In 1963, Meyer was chosen to head the TERRIER desk in the Special Navy Task Force for Surface Missile Systems. He turned down a destroyer command to continue his work with missile, radar, and fire control systems, and became the founding Chief Engineer at the Naval Ship Missile System Engineering Station, Port Hueneme, Calif. In 1970, the Navy chose then Capt. Meyer to lead the development of the new AEGIS Weapon System in the Naval Ordnance Systems Command.
In this position, Meyer was promoted to rear admiral in Jan. 1975. In Jan. 1977, he assumed duties as the founding project manager of the AEGIS Shipbuilding Project. This project was ultimately responsible for the construction of all of the Navy's current cruisers and destroyers – with 89 ships built or in construction, and more in planning. This is one of the longest and largest naval shipbuilding programs in history. He retired from active duty in 1985.
In Nov. 2006, the Secretary of the Navy announced that an Arleigh Burke class destroyer, DDG 108, would be named in honor of Rear Adm. Meyer. Christened on Oct. 18, 2008, the ship utilizes the same combat system that Meyer helped to develop, the Aegis Combat System, including the SPY-lD, multifunction phased array radar. This advanced system makes the AEGIS ship the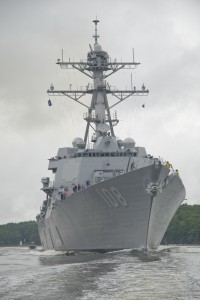 foundation of the U.S. Navy's surface combatant fleet. Additionally, when the ship is commissioned in Philadelphia, Pa. on Oct. 10, 2009, it will be manned with a complement of highly trained sailors, providing the Navy with a dynamic multi-mission warship that can operate independently or as part of carrier strike groups, surface action groups, or amphibious ready groups, ensuring USS Wayne E. Meyer will lead the Navy into the future.
Rear Adm. Meyer's personal decorations and service medals include: Distinguished Service Medal; Legion of Merit; Meritorious Service Medal; Navy Meritorious Unit Commendation Ribbon with Bronze Star; China Service Medal; American Campaign Medal; World War II Victory Medal; Navy Occupation Service Medal; National Defense Medal with Bronze Star; Armed Forces Expeditionary Medal; Vietnam Service Medal; Republic of Vietnam Gallantry Cross with Palm Unit Citation; and Republic of Vietnam Civil Actions Unit Citation.
His other awards include: American Society of Naval Engineers Gold Medal, 1976; Old Crow Electronics Countermeasure Association Silver Medal; Distinguished Engineer Alumni Award, University of Kansas, 1981; Naval Ordnance Engineer Certificate #99; Fellow in the American Institute of Aeronautics and Astronautics; Missile Systems Award for distinguished service, American Institute of Aeronautics and Astronautics, 1983; Navy League's Rear Admiral William Sterling Parsons Award, for scientific and technical progress in construction of the nation's AEGIS fleet, 1985; Harold E. Sanders Award for a lifetime of contributions to Naval Engineering, American Society of Naval Engineers, 1985; Admiral J. H. Sides Award for major contributions to Anti-Air Warfare, National Security Industrial Association, 1988.
In 1977, Meyer was designated a Pioneer in the Navy's Acquisition Hall of Fame in the Pentagon. In 2008, he was presented with the sixth annual Ronald W. Reagan Missile Defense Award.
Cross posted at steeljawscribe.com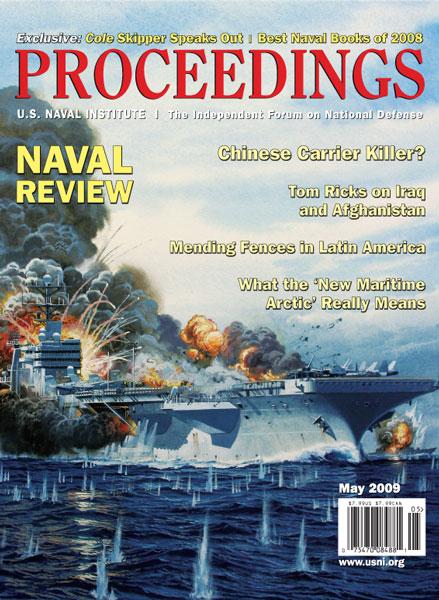 It is time for Naval Aviation to become more than interested bystanders and step up to the plate for the ballistic missile defense mission. For those who have been otherwise engaged or looking elsewhere, the cover and main article in the May 2009 issue of Proceedings is your wake-up call. Now, besides the ever-present threat posed by cruise missiles, we can add ballistic missiles to the list of concerns. And to the naysayers who point to the Aegis community and say it's their job because they're the archer, I say not so fast, for several reasons. Chief among these is the growing threat itself.
Since the end of the Cold War, ballistic missiles have become a growth industry, especially in the short- and medium-ranged categories (figure out to 1500km). Missiles in these categories don't require the engineering, technology, and support structure of their larger IR/ICBM cousins and as such, lend themselves to a variety of domestic production programs using proliferated knowledge and technology, or, may be purchased wholesale from willing proliferators, such as the DPRK. These missiles lend themselves to mobile launchers which may be deployed far forward, reducing warning and engagement times, and employed in sufficient quantities as to greatly complicate planning and operations in a number of areas and conditions ranging from APOD/SPOD operations to choke point transits. The numbers may be troublesome enough on their own – add in WMD, especially where certain countries that are expanding their ballistic missile capabilities are also engaged in nuclear programs that are unsupervised by international agencies and the problem 3-5 years out grows more complicated. Factor in the addition of sophisticated technology by near-peer nations – MaRV's based on the Pershing II missile with millimeter terminal guidance radar for example, that are deployed in significant numbers on mobile platforms well within denied territory, and planning at all levels – tactical, operational and even strategic grows more difficult as options are taken off the table. Difficult or impossible, that is, absent a robust and credible defense.
CNO has declared BMD to be a core competency for all Navy – not just Aegis BMD. To be successful in that mission area will require efforts and capabilities that cut across communities and the operational and electromagnetic spectrum, much like we have and are doing for cruise missile defense. We must be able to bring to bear the full capabilities of sea-based power, kinetic and non- as all the elements of that sea-based power can provide force multiplier roles from pre-launch to terminal intercept. Naval aviation is a major player in this effort and not just as an attempt to "get a piece of the action."
While it is true that at present, the only active (read: hard kill) defensive capability is via the SM-3 family and SM-2 BlkIV, there are a number of near and longer term instances where naval aviation, and carrier aviation in particular, will play an increasingly important role. Emphasis in the last several years in the development of these missiles and Aegis BMD has focused on the mid-course/exo-atmospheric (SM-3) and terminal/endo-atmospheric (SM-2 BlkIV) intercept of short- and medium range ballistic missiles, along with the long-range search/track contribution of Aegis BMD as part of the BMDS designed to counter intermediate- and intercontinental ballistic missiles. However, with the recent shift in emphasis to the regional/theater fight and a renewed focus on ascent phase intercept (API), maritime forces will come to play a substantially increased role in all three areas of BMD – offensive action, passive and active defenses. How will this be possible? Through a combination of emerging/evolving platforms and capabilities teamed with core competencies already found across several NAVAIR communities. Let's look first at the platforms.
A key requirement and necessary capability for API to be successful is persistent ISR with rapid cueing via fast, redundant network paths to the shooter(s), in this case Aegis BMD-equipped ships. CVW's in the 3-5 year out view will see their capabilities grow in this area following planned upgrades and introduction of new platforms. Close at hand will be the wider deployment of AESA equipped F/A-18E/F Super Hornets and the EA-18G Growler. One potential vulnerability of mobile TBMs is their command and control networks, especially if there is intent to employ them in saturation raids in concert with anti-ship or land-attack cruise missiles. Identification of critical communications nodes and attack via non-kinetic means may result in disruption of attacks or even disablement of the missiles themselves. The capabilities inherent in AESA-equipped aircraft and the electronic attack capabilities in the Growler lend themselves to further investigation in this field. Netted and linked data between these platforms, passed via current E-2C's and fused with other off-board sensors (e.g., Predators, EP-3, and other joint platforms) build a richer picture for the afloat and ashore command elements. At the far end of that 3-5 year period the E-2D Advanced Hawkeye should begin seeing fleet introduction and the addition of its networking capability and revolutionary mechanically- and electronically scanned radar, among many other new or improved capabilities will bring battle management in the missile defense realm to new levels. Tapped into CEC or one of the other links for cueing, an Aegis BMD ship should be able to fire on remote, significantly expanding the battle space for API. Farther out, the addition of BAMS, P-8 and EPX, a possible marinized-Predator/Reaper and UCAV-N grow the range of possibilities for persistent ISR and cued attack, non-kinetic and kinetic. Indeed, even today Predators and their IR tracking have been successfully used in BMD tests. The carrier version of the JSF, the F-35C, will bring additional capabilities to the fight with its integrated sensor/weapons suite. And don't forget – Fire Scout is already out there with potential near shore/over the beach surveillance as well.
While the platforms are coming on-line, what is more important is recognition within the various NAVAIR communities, especially VAW, VAQ and VQ of these inherent BMD capabilities, that BMD is a core mission across the Navy and that their particular communities have a natural affinity for BMD. Particular skill sets are required in the areas of C4I, Battle Management, ISR, net-centric operations and data fusion, all of which are an inherent part of those communities and representative of a natural and evolving growth. Joint and combined operational experience would certainly underscore these skill sets.
Thirty years ago the VAW community, was geared to the long-range AEW/AAW fight and gave little thought to the overland ABCCC mission, for example. Yet by the time of operations in the Gulf and over former Yugoslavia it was increasingly engaged and tasked so. Those skill sets evolved from the battle management skills developed over a half-century of AEW and refined in the digital age with the introduction of the E-2C/F-14 teamed with Aegis with the assistance of organizations like the Carrier AEW Weapons School and Naval Strike Warfare Center. Today it should be no less so and with organizations like the Navy Air and Missile Defense and Naval Strike and Air Warfare Commands serving as the laboratory cum schoolhouse for such evolutionary expansion, the time to start is now.
Because the threat certainly isn't marking time…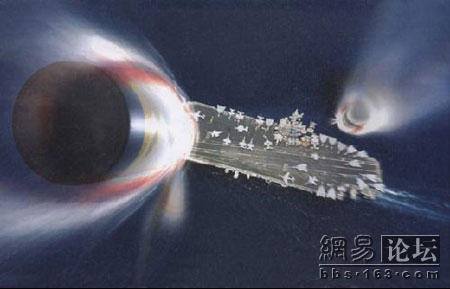 (aka Sejil-2) Iran's new MRBM and the latest complication in the brewing nuclear arms race in the Middle East:

WASHINGTON (AP) – The missile test-fired by Iran is the longest-range solid-propellant missile it has launched yet, a U.S. government official said sejil-2Wednesday, raising concerns about whether the sophistication of Tehran's missile program is increasing. The U.S. official, who spoke on condition of anonymity to discuss technical details of Iran's missile program, said Tehran has demonstrated shorter-range solid-propellant missiles in the past. Solid-propellant rockets are a concern because they can be fueled in advance and moved or hidden in silos, the official said. Liquid-propellant rockets have to be fueled and fired quickly, which makes preparations for launches easier to monitor and would allow a preemptive strike if necessary.
What's next? Undoubtedly this only raises Israel's concern over Iran's direction and intent where nuclear weapons are concerned and if Ahmadinejad successfully stands for re-election (he faces three other candidates and the launch comes a mere two days after the election cycle began), it is safe to say we will only see more of the same from Tehran. Israel? Given the action versus Iraq and the Osiraq nuclear reactor, how long before Israel decides that the only recourse is a pre-emptive strike? As far as US actions, if there needed to be an underscore to the re-direction that US missile-defense research, development and deployment is taking towards greater regional and theater capabilities, this certainly would seem to fill the bill.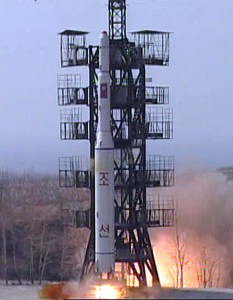 We've talked about it here before, the threat that is. Now comes an open source, current publication you can use for citations and the like:
Ballistic missile capabilities continue to increase with the proliferation of missile technology. Over 20 countries have ballistic missile systems and it is likely that missiles will be a threat in future conflicts involving U.S. forces. Ballistic missiles have been used in several conflicts over the last 20 years, including the Iran-Iraq war, the Afghan civil war, the war in Yemen, the 1991 and 2003 Persian Gulf conflicts, and the Russian military action in Chechnya.
In order to better understand ballistic missile capabilities, this document addresses ballistic missile basics, characteristics, proliferation, and weapons of mass destruction (WMD) from select ballistic missile capable countries.
See:
Foreign Ballistic Missile Capabilities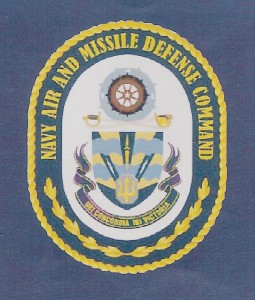 On Thursday, 30 April 2009, the Navy's newest Center of Excellence (COE), the Navy Air and Missile Defense Center, was opened for business onboard the Naval Weapons Development Center, Dahlgren Virginia. RADM Brad Hicks, who is also the Aegis BMD program director, will serve as the Center's first commander until a permanent flag is assigned later this year. The ceremony's keynote speaker, ADM Robert "Rat" Willard, Commander U.S. Pacific Fleet spared no words in underscoring the importance of this particular COE in the context of recent events to include the recent North Korean launch.
The challenge ahead of the center will be the role it plays in Navy's quest to equally field a national missile defense to shield the homeland, a regional defense for friends and allies and theater systems for protection of forward deployed forces while still accounting for the multi-mission nature of platforms like the Aegis-equipped cruisers and destroyers currently deployed. And the center's efforts won't end there, for the threat includes ever-increasingly proliferated cruise missiles and a host of other airborne threats. In that context the NAMDC will serve to integrate technical capabilities, warfighter concepts and C3 solutions to cover the entire kill chain, from the "high-end" of afloat BMD to the wave-tops.
The Center's focus also won't be Aegis- or even Navy-only, though that will constitute a good portion of its effort. As one of six envisioned Warfare Centers of Excellence that also include the Naval Strike Air Warfare Center in Fallon, Nev., and the Naval Mine and Anti-Submarine Warfare Command in San Diego, Calif, NAMDC as the lead organization for Navy and Joint AMD will also partner and work closely with organizations like Joint Force Command's Joint Warfighting Center down the road in Suffolk, VA. I should also note that with close proximity to Pax River and Norfolk/Oceana, the center should also have ready access to work with the VAW and VFA communities, especially important when one looks at the capabilities currently available (e.g. Cooperative Engagement Capability (CEC), and the AESA in the newer Super Hornets) and planned (e.g., E-2D Advanced Hawkeye) for those communities.
This was a much needed step in beginning to restore balance to a force that has , frankly, become very power projection-centric. Along with other warfare areas, such as blue-water ASW, it seemed in the post-Cold War environment that integrated air and missile defense was increasingly pushed to the back even while threats like those posed by new generations of low-observable, fast cruise missiles were widely proliferated. However, the emerging area denial capabilities of countries like China and Iran, not to mention the requirements levied by the Maritime Strategy (and, one presumes, the NOC when it ever is released) clearly demand the establishment of an organization to oversee the disparate parts of the air defense picture. I would go further to say that it is one which should have taken place a couple of decades ago, around the time of the introduction of Aegis to the fleet with all the attendant integration, coordination and synchronization issues that presented with other ship- and airborne platforms, sensors and networks.
The NAMDC will have an initial staff of approximately 25 personnel, and grow over the next three years to a fully operational staff of about 75 members, equally divided between military personnel, government civilian employees and supporting contractors. Considering the magnitude of the challenge ahead, I'd say they will all be fully engaged, especially if what ADM Willard said, that the Center is "the most important thing to the future of this capability in the Navy" comes to pass.
Newer Entries »