Archive for the 'msc' Tag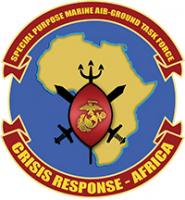 Alternative title: The News of the Neo-Isolationist Superpower Has Been Greatly Exaggerated
If as Americans we have trouble figuring out from "Lead-From-Behind" to Stryker road rallies, Aegis Ashore, and Abrams to the Baltics what direction we are going concerning international involvement, imagine the confusion we are creating in the halls of our competitors.
Nice PSYOPS plan – intentional or not.
No one can deny that in many areas we have signaled a withdraw under fire in the last six years or so. From the premature exit from Iraq, to the great decoupling in Afghanistan, that gets the headlines. From the Maghreb to the Levant, we also had experienced the strange experiment of "Lead-From-Behind" a concept as disconnected as its results.
There was also the long goodbye from Europe that began with the end of the Cold War, and until the Russians started playing in their near abroad, was drip-by-remaining-drip continuing apace.
2015 put that in the dustbin of history.
In the last year, we have returned to Iraq and Europe. Indeed, we have expanded in critical areas in some subtle but important ways, especially for the maritime services. These recent moves tie in closely with larger programmatic decisions we need to make now.
I want to pick two specific examples of where we are starting to move back in to the world and how these moves should shape our debate. They are subtle, and in many ways echo some of the broader concepts outlined by Jerry Hendrix's "Influence Squadrons." Low footprint, modest cost, high flexibility, high return – scalable impact.
Let's start with the Pacific Pivot first.
Darwin, Australia; never will be a hard-fill set of orders. Show the flag, build partnerships, and presence in a primary SLOC that, to no surprise, has the most critical choke point in China's maritime silk road within … err … range;
"My priority right now would be, we've got over a thousand Marines in Australia; I would like them to have routine access right now to a platform that they can use to conduct engagement in the area," he continued.
"But it isn't just about one ship and it's just not about one location; it's about dealing with a logistics challenge, a training challenge, a warfighting challenge in the Pacific with a shortfall of platforms."

Ideally, in the future PACOM would have two ARGs deployed throughout the theater instead of today's one-ARG presence. But Dunford said the Marines have to handle today's problems with today's resources, so the Marines are looking into a variety of non-amphibious platforms that could carry Marines around the Pacific and elsewhere in the world.
OK, there is your Pacific Pivot, but what is going on in Europe?
U.S. and Spanish officials yesterday signed an amendment to the nations' defense agreement that will change the deployment of the U.S. crisis response force at Moron Air Base from temporary to permanent, defense officials said today.

In the State Department's Treaty Room, U.S. Deputy Secretary of State Tony Blinken and Spanish Deputy Foreign Minister Ignacio Ybanez signed the Third Protocol of Amendment to the U.S.-Spanish Agreement for Defense and Cooperation.

The amendment, when the Spanish parliament approves it, will make permanent the temporary deployment of the Special Purpose Marine Air-Ground Task Force for Crisis Response at Moron Air Base.
Nice bit of kit for a variety of uses. Knowing how hard the Army has tried since 1919 to keep Marines out of continental Europe – well played;
SPMAGTF-CR-AF is a rotational contingent of approximately 800 Marines, sailors and support elements sourced from a variety of Marine Corps units to include II Marine Expeditionary Force, Camp Lejeune, N.C. Its organic assets include 12 MV-22B Osprey tiltrotor aircraft, four KC-130J Hercules aerial refueling tankers, one UC-35, a logistics and sustainment element, and a reinforced company of infantry Marines.
How do we hedge expanding a footprint while capabilities shrink? Start by thinking.
Our traditional amphibious ship shortfall is well known, but with the budgetary pressures and need to recapitalize our SSBN force through the Terrible 20s, there simply is not enough money to have it all. Knowing that – what can we do?
There are other areas we can look for capability relief, and the last month has seen good ideas addressing both.
First, though few in number, our partner nations have usable ships;
Where some nations are game to contribute at sea, but they may not be game to go ashore (like the Canadians and British at Iwo Jima) – so why not use what they have available?
Among the concepts the Marines are trying out now is putting U.S. Marine Corps units onto NATO allies' ships. Allies including Spain and Italy already host SPMAGTF units on the ground, and "the Allied Maritime Basing Initiative is designed to cover gaps in available U.S. amphibious ships by leveraging our European allies' ships, just as we leverage our allies' land bases," U.S. Marine Corps Forces Europe & Africa spokesman Capt. Richard Ulsh told USNI News.

"Ideally, we would partner with our Navy brethren to provide a year-round, day and night crisis response force. However, with more requirements world-wide than available U.S. Navy amphibious ships, the Marine Corps has had to adopt a land-based deployment model from allied countries such as Spain, Italy, and Romania," he said. Having these units land-based, however, means they are limited to operating in a hub-and-spoke model and deploying only as far as their MV-22 Osprey and KC-130J tanker combination will take them.

Operating from a ship not only offers a mobile home base, but "basing at sea offers allies and international partners a visible deterrent when a warship – be it American, British, Italian, Spanish, or French – with U.S. Marines embarked aboard is sitting off the coast. In any language, such a sight means it is best to not cause trouble here," Ulsh added.

Marines will first head to sea on an Italian ship this fall, followed by a British amphib and eventually French, Spanish and Dutch ships, the Marine Corps Times reported.
Also, not just JHSV, but other USNS are there for the pondering. What kind of USNS might be useful?
We can look back;
MSC's two aviation logistics ships — S.S. Wright and S.S. Curtiss. Six hundred-and-two feet long, displacing 24,000 tons fully loaded, the twin loggies each boasts a large helicopter landing pad, multiple cranes and a full-length cargo hold opening onto ramps on its sides and stern. With a crew of just 41, each of the vessels can accommodate more than 360 passengers.

While less tough than dedicated amphibs and totally lacking defensive weaponry, under the right circumstances the aviation logistics ships could embark potentially hundreds of Marines and their vehicles plus thousands of tons of supplies. Joining other specialized ships, the loggies could help send the Leathernecks ashore to invade an enemy, defend an ally or help out following a natural disaster.
… and now;
The Navy accepted delivery of the first Afloat Forward Staging Base, USNS Lewis B. Puller(MLP-3/AFSB-1), two weeks ago, and though the ship was built to support mine countermeasures efforts, the Marines have been eyeing the new platform for operations in the Gulf of Guinea in Western Africa. Currently, the closest presence the Marines have to the Gulf is a Special Purpose Marine Air-Ground Task Force (SPMAGTF) operating out of Spain.

"The combatant commander from AFRICOM and the combatant commander from EUCOM have already written a letter to the secretary of defense outlining their requirement for an alternative platform" to support theater security cooperation, embassy evacuations, counter-piracy missions and more, Dunford said.
"They recognize that while a Special Purpose MAGTF provides a great capability, and while the V-22 does mitigate" the great distance between Spain and southern parts of Africa, having Marines on American ships allows more freedom to operate as needed and to sustain the force from the sea without becoming dependent on partners.
That is just what the Navy-Marine Corp team is doing. Our sister services are busy too.
So much for our inevitable retreat. What next? Well, step one might be to reactivate Maritime Prepositioning Squadron One we decommissioned in 2012.
World changes; change with it.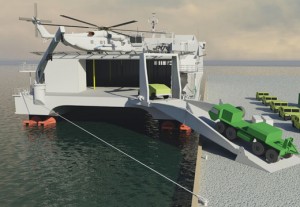 When you scan over it fast – it is really just a small transport, right? For such a small ship with such a humble mission – JHSV continues to bring a lot of interest. Why?
Along with co-host and fellow USNIBlogg'r EagleOne, we hosted a panel discussion this weekend focused on just one thing; the Joint High Speed Vessel (JHSV).
To discuss this curious little ship for the full hour, we brought together John Patch, CDR USN Ret., Associate Professor of Strategic Intelligence at the US Army War College's Center for Strategic Leadership, and "Leesea" a former SWO who has managed sealift ships for the Military Sealift Command since 1980 to include the original charter of the HSV WestPac Express.
Why do we need JHSV, what requirement does it meet? How is the program from a manning, shipbuilding, and development perspective viewed? What missions can/should it do and how should it be armed, if at all?
Grab a fresh cup of coffee, and click here to give it a listen and help us ponder.
Well, of course they can. I'm not even sure how that became the question. The real question, which I hope the Navy's study and pilot program will show, is should they and, if they do so, what the long term impact is to the rest of the fleet.
There is an interesting study worth locating written by the Center for Naval Analyses – "Applying Civilian Manning Practice to USN Ships".
Here are some salient points from the Executive Summary:
"No evidence that the smaller crews on MSC ships resulted in degraded performance. In fact, for all metrics examined (replenishment quantities and rates, readiness, injuries, collisions, fires, grounding, and oil spills), MSC civilian crew performance was equal to or better than that of USN military crews."
"MSC Seagoing workforce is older and more experienced. Its members have more time at sea than USN military officers and enlisted personnel with comparable years of service."
"…more focused education and practical training of civilian mariners."
"If the Navy were to decrease its crew turnover by as little as 10 percent on all ships, we estimate that crew sizes could be reduced by about 1.4 percent without affecting readiness."
"We observed that the Navy, unlike the private sector, assigns menial gallery and laundry tasks to technically trained enlisted personnel for as many as 3 to 4 months after their first arrival aboard ship…we estimate that the cost to the Navy of diverting skilled sailors to menial tasks on surface ships is in excess of $30 million annually."
"…such programs as the Optimum Manning Experiment and Smart Ship have helped reduce the number of watchstanders and enlisted billets aboard USN ships, but more can be done to reduce crew sizes and improve the quality of USN ship operation and maintenance overall."
Recommend changes:
Stop assigning insufficiently trained officers t engineering departments aboard ship.
Implement a two-track career path for SWOs (engineering and command/deck).
Shift the USN SWO culture to expect hands on participation of officers in ship engineering departments.
Increase emphasis on lateral entry and workforce pyramid reduction to achieve a more optimal workforce profile.
End the practice of assigning technically trained enlisted personnel to menial tasks aboard ship for laundry and galley duty.
Minimize frequent watchstanding rotations, to allow adequate periods of uninterrupted sleep for watchstanders.
Increase at-sea tours of key personnel, such as Commanding Officer and Chief Engineer, and other careerists with 10 to 20 years' service to gain maximum benefit from their service.
Consider changing ship requirements documentation to require manning suitable to "fight or save the ship" rather than "fight and save the ship".
"Before adopting these changes, the Navy should initiate one or two pilot programs, as described in detail in appendices F and G."
 The overall report is an interesting read, but fraught with unsupported opinions, improperly used facts, and is obviously slanted in its approach and conclusions. None of which are what I want to write about today.
 Now, did I mention that the report was written in 2005?
Yep. FIVE years ago.
So, here is a report, five years old, that Navy paid for, has 170 pages of detailed (if flawed) study of steam, diesel, and gas turbine engineering plants operated by Military Sealift Command. Yet, we are only now looking at implementing a pilot program – and doing so for a class of ship that was not reviewed in the study. Why?
Because someone without practical and relevant experience thinks that a diesel engine is a diesel engine, and convinced CNO of the same idea…and either ignores, or is ignorant of, a study that laid out in detail (40pages!) a pilot program that used FFGs and DDGs to implement MSC crewing and manning practice.
YN2 Gauthier eloquently addresses the cultural impacts and other issues of this move, and any Naval Officer worth his salt will also recognize that simply painting a blue and gold strip on the stacks and crewing a ship with civilians – no matter if they are older or more narrowly trained – will solve the Navy's maintenance and readiness problems. At best they will just move the peanut under another shell.
At its core, the pilot program that Navy leadership has proposed has little to do with readiness, and far more to do with a culture that ignores both operational realities and changed strategic landscape in favor of protecting and nurturing the idea that we will one day face fleet combat. While we may do so, we cannot, and should not, continue divesting ourselves of the capabilities that are used over and over again in peacetime.
As a final note, if there is any one thing that the Balisle Report showed it was the inability of the Surface Navy leadership to do holistic and strategic planning. Perhaps with a five year old study, and almost two years worth of internal review and debate on the operations of the Navy's amphibs we can see a plan that makes sense and actually addresses the root causes of failure, rather than just another attempt at budgetary theater.
The USS B
ataan (LHD-5) was one of the first ships directed towards Haiti after the massive January 12 earthquake, but, once the ship arrived to serve in Operation Unified Response, the Bataan ran into a hail of criticism over it's slow start in accepting and treating wounded Haitians. One of my USNI pals was particularly tough on the flat-deck. Why was the Bataan so slow off the mark?
Well, the MSC has a likely answer. There might have been a darn good reason why the Bataan's medical facilities were slow to get into the game….Why? The answer is simple–Water. The Bataan didn't have any. Though the Bataan's embarked media didn't make much of a peep about the shortage, off Haiti, the ship's evaporators–rather important pieces of equipment for a steam-powered vessel–failed.
And with no water, there's precious little a medical team can offer.
According to Cmdr Mark Pimpo, USNS Sacagawea's (T-AKE-2) military department officer in charge, the Bataan was in serious trouble:
"We also transferred more than 40,000 gallons of water to amphibious assault ship USS Bataan when both of the ship's evaporators stopped functioning. Bataan was eventually able to get a tech rep onboard, but the water we provided made the difference," Pimpo said."
For the Bataan, a ship that entered the fleet in 1997, this sort of breakdown is not a good sign. But on the other hand, an evaporator failure is the sort of thing that'll likely happen after a ship has been at sea for seven months, gets shut down…and then gets tasked to handle an unexpected contingency.
With short-notice surge deployments becoming the norm, the Navy has got to start doing some serious thinking about how it manages ship maintenance and surge availability. Are looming failures (or chronic engineering problems) getting reported up the chain-of-command during deployment? Or are they kinda close-held until after deployment when it all becomes some shipyard's problem to deal with?
But just note…for the helpful T-AKE, this story is just another testament to how important the MSC's T-AKE fleet has become (in such a short time, too)! These cheap, do-anything ships–with their residual fuel and liquid supply capabilities–are really pulling the Navy out of some potentially sticky situations…
One little-noticed facet of America's Haiti-bound expeditionary aid effort is the SS Petersburg (T-AOT 9101), a 45-year old vessel that is, right now, tied to a Bay Area pier, preparing to deploy. Why is this Ready Reserve Force asset, one that needs ten days to get going–and one of the furthest-flung pieces of equipment the United States has called into service for Haiti relief–getting activated? Isn't it odd the military reached all the way to an Alameda pier for a tired old tanker–a tanker that makes only about 15 knots?
Well, it's because the SS Petersburg is much more than a tanker! The SS Petersburg is a tanker built around an offshore petroleum discharge system (OPDS), and, as such, the ship is one of the only available government assets that can, while anchored offshore, receive and pump a lot of fuel ashore. OPDS is a key piece of expeditionary tech–those trucks, amphibious armored vehicles and generators have a hard time running without fuel.
In Haiti, there's only a few weeks supply of fuel available–and we're not done surveying Haiti's fuel receiving terminals. Those terminals may be inaccessible for some time. Though accounts vary, the Wall Street Journal says the fuel terminals are damaged:
Two other Haitian terminals used to bring in fuel have also been heavily damaged, said Mr. Villard.

The U.S. military is also conducting an assessment of the port of Varreux, just to the north of Port-au-Prince's main port, as a possible place to begin pumping fuel. Gen. Allyn said he expected to resume fuel deliveries there "in the very near future," though the assessment will take another day or two.
Without receiving terminals, the fuel has to come in via road–from harbors elsewhere in Haiti or the Dominican Republic. But with the roads and weak harbor infrastructure likely to be clogged, the SS Petersburg may still be useful. From Navytimes:
"Within 48 hours of arrival on station, [Petersburg can begin] pumping 1.2 million gallons per day from up to four miles off shore and at water depths down to 200 feet. If the ship is moored within two nautical miles of the shore, two different products may be pumped simultaneously through two separate conduits," according to information from MarAd.
Fuel supply is critical for any amphibious venture–and the advantage of having a means to receive refined fuel without need of port facilities is, these days, a tactical necessity.
Look to history–The advance from the World War II D-Day beachheads was supported by one of the first undersea pipelines, the aptly-named Operation PLUTO, or "Pipe-Lines Under the Ocean." It was operational by August 1944, sparing space in the wrecked Cherbourg Harbor for other vital cargoes.
The SS Petersburg, when it arrives at Haiti, may help alleviate pressure on the feeble, crowded ports. It may allow those working to clear blocked harbor channels and open pier access to focus on insuring that traditional dry cargoes can get access to shore. (The Marines have an expeditionary bulk-liquid transfer system, but their ability to utilize that system at Haiti may be somewhat limited).
OPDS is not just for expeditionary use, either. For established bases like Guam, Diego Garcia or, oh, Ascension Island, damage to established fuel receiving infrastructure would rapidly degrade their inherent military value.
Interestingly enough, OPDS platforms only really emerged as a defense asset in the eighties and nineties:
"…the prototype SS Potomac (OPDS-1 built in 1957 converted to OPDS in 1985); SS American Osprey (OPDS-2 built 1958 converted 1988); SS Chesapeake (OPDS-3 built 1963 converted 1991); SS Petersburg (OPDS-4 built 1963 converted 1994); and, SS Mount Washington (OPDS-5 built 1963 converted 1995)."
What is rather odd is that the United States now only has three of these vessels–well, technically, two. The SS Petersburg's sister, the Chesapeake (T-AOT 5084), is, after serving in the Gulf Region, a hulk, mouldering away in the National Defense Reserve Fleet over in Beaumont, Texas–in "logistic support" status. That means the poor SS Chesapeake is being stripped to keep the SS Petersburg operational (The SS Mount Washington is awaiting disposal in Suisun Bay).
The second, MV Vice Adm. K.R. Wheeler (T-AG 5001), is a brand-new charter vessel:
Wheeler's improved capabilities include the ability to pump 500,000 gallons more fuel per day, operate in more difficult environmental conditions including surface currents of up to three knots and winds of up to 40 knots, and install pipe over an ocean bottom of rock and shell in addition to mud, sand and coral.

Wheeler also requires far fewer people to deploy its distribution system than its predecessors, which required about 200 people. Wheeler's crew is made up of 24 civilians working for private companies under contract to MSC – 16 civilian mariners operate and navigate the ship, and eight systems operators, six of whom join the ship only during fueling evolutions, operate and deploy the distribution system.
But the Wheeler, well, she's busy doing serving the national interest–someplace else. Part of the Guam-based Maritime Prepositioning Ship Squadron Three, the ship was last seen operating off Korea (August-September 2009), training to provide refined fuel to fuel-hungry units ashore.
Here's a great MSC video of the OPDS in action–a wonderful overview of what OPDS offers.
Given the importance of fuel for disasters and other contingencies, I'm rather shocked that the U.S. only maintains two of these vessels–and that nobody out there in the private sector seems to have made a similar system available for use. In any island, isolated region–or devastated urban area–fuel access is a force multiplier. And for any military service thinking about expeditionary ventures, a OPDS is critical–particularly when mission requirements demand an efficient means to engage and leverage civilian assets. These civ-mil "connectors" are too few and far between.
The OPDS is a critical and un-sung piece of the disaster-response tool kit. If American policymakers think missions like the Haiti disaster response will become a routine task for America's "Global Force For Good," then the U.S. needs a few more nifty offshore petroleum pumping stations like the MV Vice Adm. K.R. Wheeler.