Archive for the 'Navy EOD' Tag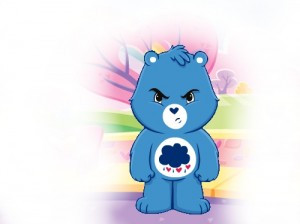 … then don't be shocked when warriors look elsewhere.
Yesterday over at my homeblog, we went over last week's issue with the USMC's problem understanding the proper context of what is clearly Nazi iconography. From flags to tattoos (see the NSFW video linked to in comments at the last link if you really need to see it) – there is an issue there.
Our nation has its own rich martial tradition, so why would warriors feel the need to search outside their own heritage – or for that matter outside an honorable heritage elsewhere – for their unit/personal iconography?
At the reactionary, retail level the answer is leadership – that that is only a symptom of a larger problem. What is wrong with our own heritage?
Is the problem ignorance of our own martial history? Perhaps … but that doesn't explain why individuals and units have no problem finding "strong martial imagery" in a foreign history. What are we doing wrong inside our own historical lifelines that our own iconography is insufficient – could it be that we don't give it the support it deserves?
I would offer that part of the problem is that we have allowed others to water down our own "red in tooth and claw" history – purging or softening what is the very real nature of this business – we kill people and break things simply because we are ordered to (insert polite conversation version here). There is little margin for error – and a lack of attention to detail or knowledge will quickly lead to the death of yourself and possibly thousands of your Shipmates – and mission failure. Not a Hollywood ending – but one of charred flesh, scattered chunks, and in some warfare specialties – a grey-pink mist.
Yes, this line of work is at its core a rough business.
The phrase "Initial Success or Total Failure" has long served as the unofficial motto of explosive ordnance disposal technicians in the U.S. military.

Until recently, the slogan hung on a wall at the Naval EOD school at Eglin. It was removed after senior EOD leaders decided the words were insensitive.

"It holds some potential insensitivity and implies that our fallen and wounded EOD warriors have somehow failed," said Joy Samsel, deputy public affairs officer at Naval Education and Training Command in Pensacola. "We don't want to do that to families."

Samsel said the EOD school has never had an official motto and has no plans to adopt one.

Rear Adm. Michael Tillotson, commander of the Navy Expeditionary Combat Command, took issue with the slogan and said that "to imply that failure is an option is unacceptable."

"Throughout history, many EOD techs from the Army, Navy, Marine Corps, Air Force, other U.S. government and civilian agencies, as well as foreign partners, have lost their lives or been wounded in the line of duty," he said. "To imply that they failed is insensitive and disrespectful."
Let me join the many in saying; RADM Tillotson, you're wrong; in this business everyone does not get a trophy.
"The motto is not about the individual, it is about the mission, and when you are dealing with an explosive device you generally get one shot to render it safe," Will Pratt, a former Army EOD technician, wrote in an email to the Daily News.

"When you start making changes to an explosive device, you are either going to shut it off or set it off, hence initial success or total failure. This does not mean that the technician is a failure by any stretch of the imagination. "

Pratt said the military has lots of unofficial mottos and that "Initial Success or Total Failure" is included on the Navy's EOD memorial in Washington, D.C.

He added that he hopes the Navy won't allow Tillotson to "destroy a tradition that was there long before him and will be there long after he is gone."

First Sgt. Joseph Smith of Fort Hood, Texas, said the removal of the motto "is beyond most EOD technicians' comprehension." He said he has never heard any complaints about the motto from EOD techs or their families.
Actually – direct clear communication of the binary nature of the EOD business, as the motto is, is actually a signal of great sensitivity to your Sailors' families – making sure from the beginning Sailors understand the unforgiving nature of their work and so will have a greater likelihood of coming home. It shows great respect for their maturity and professionalism by speaking to them without guile.
How is this being carried out? Well, in an almost Orwellian/Soviet manner. From an email inside the EOD lifelines;
Subject: FW: Visual inspection of all NAVSCOLEOD buildings

Please read the e-mail below. I don't know the history or driving factors behind this so please don't ask AND refrain from sending me an e-mail telling me how dumb you think this is. Bottom line is it needs to happen and I need you to make it happen.

DO NOT DELEGATE THIS BELOW THE NCOIC LEVEL.

I need either the Divo or NCOIC to personally inspect all spaces under your cognizance. This includes training areas (e.g. IED huts, BC labs, PT areas, ice house, class plaques, ceiling tiles, etc) and any place that this phrase may possibly reside. If, for example, you find a wall with the phrase, don't just take a can of spray paint to it. Annotate it and add it to the list of places you found the phrase and we'll work with facilities to get it painted over to make it look nice.

If/when I find out more about the driving factors I'll get back to you. If you have legitimate complaints and/or your instructors morale is negatively affected save your concerns until next [redacted] Divo meeting or come and talk with me personally. I need confirmation this has been completed by 1100 Friday 10 Feb.

Of note, this does not apply to personal memorabilia that individuals have on display at their desks or in their PERSONAL work areas.

Thanks
R/
[redacted]

[redacted]
[redacted]
Naval School Explosive Ordnance Disposal
[redacted]
[redacted]
So, down the memory hole. Admirals have a lot of power – so it is done.
There are even talking points:
QUOTE: Rear Admiral Michael Tillotson, Commander Navy Expeditionary Combat Command (senior Navy EOD officer)

"As leaders in the EOD community we have a responsibility to support, train and prepare EOD Technicians for an extremely dangerous profession. To imply that failure is an option is unacceptable."

"Throughout history many EOD techs from the Army, Navy, Marine Corps, Air Force, other U.S. government and civilian agencies, as well as foreign partners have lost their lives or been wounded in the line of duty. To imply that they failed is insensitive and disrespectful. We owe our fallen warriors and their families honor and dignity for their heroic service."

Initial talking points:

1) "Initial success or total failure" has never been an official motto of Navy EOD.
2) The motto itself holds potential insensitivities and an unintended message insinuating that our fallen and wounded EOD Warriors have somehow failed.
3) It is the Navy EOD's position to not display this motto within Navy commands.
Give warfighters appropriate and sufficient iconography – or they will find their own.
"You always have the choice to be more than who you are. In doing so, you will inspire someone." Lt. John Pucillo, an Explosive Ordnance Disposal (EOD) officer in the U.S. Navy, emphasized this theme of personal choice in his speech to a packed theater at the Navy Memorial  last Friday. Lieutenant Pucillo, who lost a leg in an IED explosion in Baghdad in 2006, was one of nine speakers selected to perform at the November 19 "Tedx Pentagon: The Human Stories" conference, which was hosted by the Department of Defense and webcast live. The short and succinct speeches, with their talent silouetted in the dark theater, were essentially one-act, one-man plays — much more compelling than a traditional Power Point-dominated lecture.
The day Lieutenant Pucillo was injured was the day he made the conscious decision to embark on a long journey to take back his life. As he describes it, there are things in life we can control and things we cannot control. Separating out those two and focusing on the controllable is a personal choice, albeit a hard one.
After intense rehabilitation at Walter Reed, Lieutenant Pucillo managed to return to active duty as an EOD officer 15 months later and he continues to serve today. Given the fact that many in his position would have left the military, he says he is often asked why he chose to return to service. He admits that he doesn't have a very satisfactory answer, except that "my love for EOD is very focused and I'm sure it's rare." As he reiterates, he continues to struggle daily with his determination not to let his injury define him. But, the chance to inspire others motivates him. Listen to him tell the story of one young girl he unintentionally influenced.

The Navy Memorial is hosting an exhibit highlighting the Navy's EOD community. It will be on display through 2011.