Archive for the 'North Korea' Tag
Standing there, head bowed, pausing to reflect on the 46 Republic of Korea (ROK) navy Sailors whose lives were lost when their ship was sunk by an alleged North Korean submarine torpedo, makes one realize how precarious peace remains in the dynamic theater that is the Asia Indo-Pacific.
During what was a leadership symposium for other task force commanders, led by U.S. 7th Fleet commander, Vice Adm. Joseph Aucoin, I had the solemn privilege to tour the memorial dedicated to those Sailors, which includes the salvaged stern of the ship, ROKS Cheonan (PCC-772).
ROKS Cheonan was a Pohang-class corvette commissioned in 1989, one of the many worthy surface ships in the ROK navy fleet. On March 26, 2010, as the ship patrolled waters near the border with North Korea, she was struck by the torpedo, broke in two and sank.
As anyone with a Twitter account is well aware, North Korea continues to make headlines by test-launching ballistic missiles.
North Korea's rhetoric and actions is just one fault line in a patchwork of tectonic plates that could lead to regional instability. And as such, we must remain steadfast in ensuring our forces, Sailors and Marines part of the Blue-Green team, are ready to deploy at a moment's notice.
In early June, the Navy conducted a sort of stand down after a series of off-duty incidents. It may have seemed from outside that Navy leadership was going "high" and "right" – but instead it served as an important time to refocus us to readiness and the incredible importance we bare in being forward-deployed here.
As commander of Amphibious Force 7th Fleet, I command over a wide range of forces from an amphibious ready group to a mine countermeasures squadron to a helicopter sea combat squadron. Each unit has a unique role and each Sailor – and Marine – has an equally unique and important role.
To me, the recent stand down was about looking ourselves in the mirror – and looking each other in the eye – and challenging ourselves to do better, to conduct ourselves every second of the day with a recognition that we may be called to action.
One of the key components during this period was a buddy rule. The emphasis here was on accountability, a renewed attention on shipmates being shipmates.
While "shipmate" is a U.S. Navy term, it applies to all services and it applies to our bond with other nations. In my last year in command, I have grown bonds with several other amphibious leaders in different countries.
This past March, I had the privilege of commanding forces, more than 17,000 in total, alongside my ROK counterpart Navy Rear Adm. Park, Ki-kyung in the exercise Ssang Yong. Though we are from different militaries, we share the same oath to defend our nation.
While the specific policies of our recent stand down period have been eased, the mentality to stand tall at all times must remain. Our nation, this region, is counting on us too much for us to "slip." We must realize that we are not only accountable to ourselves and our unit, but the partner forces that rely on us to answer the call with them.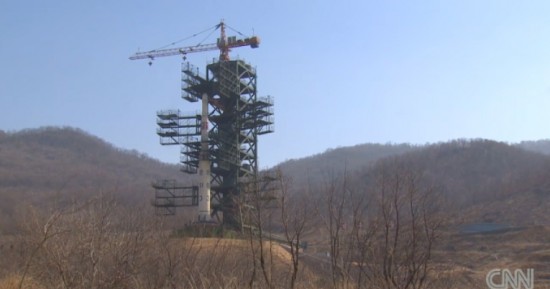 Stick around any job long enough and pretty soon you'll find a pattern of repetition or cycles will emerge. When on active duty, it was inexorably tied to the CVW turnaround training cycle. This year we are now on the threshold of the 3rd North Korean space launch vehicle (SLV) attempt since 2006 and the 4th overall since 1998 and my third participation in one form or another thereof (for the record, they are batting .000 with an Oh-for-3 record since 1998 – kind of like how the Red Sox and Yankees started the year, eh?). At least this time they had the good grace not to screw with a 4-day holiday weekend. Given this Northeast Asian 21st century meme, I thought we might take a moment and breakdown aspects of the launch and the SLV as it will provide a basis for comparison with the next in the series on the Atlas – our first ICBM and workhorse SLV from almost a half-century ago.
Craig Hooper and I have a new article on The Atlantic discussing the evacuation of US citizens off the Korean peninsula in the event of renewed hostilities. We argue that the difficulty of evacuating 140,000 US citizens and select foreign nationals might well require the US to ask China and its military for assistance:
Even under the best conditions, a mass evacuation is no easy task. In July 2006, as a battle brewed between Israel and Lebanon-based Hezbollah militants, the U.S. took nearly a month to evacuate 15,000 Americans. According to the Government Accountability Office, "nearly every aspect of State's preparations for evacuation was overwhelmed", by the challenge of running an evacuation under low-threat conditions in a balmy Mediterranean summer.

Evacuating a Korean war-zone would be far harder. And the U.S. would likely have no choice but to ask China for help.
Read the full article at The Atlantic.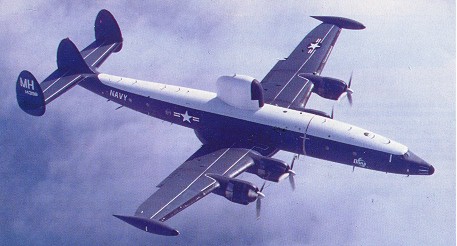 15 April 1969 (Korean time) marked the final flight of a Navy VQ-1 EC-121/WV-2 callsign Deep Sea 129. Roughly 100 nm off the North Korean peninsular site where the Hermit Kingdom today defies the world with its ballistic missile tests, lies the watery grave of 31 Americans (2 bodies were later recovered):
The crew of Deep Sea 129:
LCDR James H. Overstreet, LT John N. Dzema, LT Dennis B. Gleason, LT Peter P. Perrottey, LT John H. Singer, LT Robert F. Taylor, * LTJG Joseph R. Ribar, LTJG Robert J. Sykora, LTJG Norman E. Wilkerson, ADRC Marshall H. McNamara, CTC Frederick A. Randall, CTC Richard E. Smith, * AT1 Richard E. Sweeney, AT1 James Leroy Roach, CT1 John H. Potts, ADR1 Ballard F. Conners, AT1 Stephen C. Chartier, AT1 Bernie J. Colgin, ADR2 Louis F. Balderman, ATR2 Dennis J. Horrigan, ATN2 Richard H. Kincaid, ATR2 Timothy H. McNeil, CT2 Stephen J. Tesmer, ATN3 David M. Willis, CT3 Philip D. Sundby, AMS3 Richard T. Prindle, CT3 John A. Miller, AEC LaVerne A. Greiner, ATN3 Gene K. Graham, CT3 Gary R. DuCharme, SSGT Hugh M. Lynch,(US Marine Corps) [* Recovered]
North Korea not only acknowledged the shoot down, they loudly and boastfully celebrated their action. President Nixon suspended PARPRO flights in the Sea of Japan for three days and then allowed them to resume, only with escorts. No reparations were ever paid to the US or the families of the lost airmen.
And Kim Il-Sung celebrated another birthday (April 15th).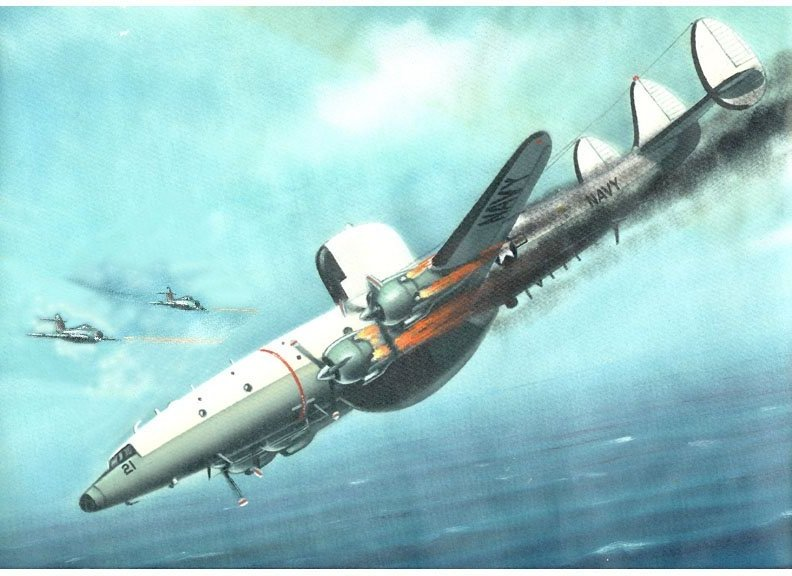 Read more here, here and here…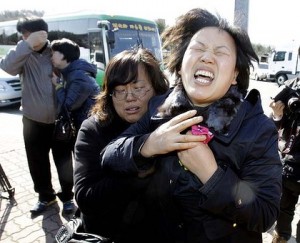 It seems the South Korean patrol ship Cheonan split into two pieces. After the explosion, the stern sank immediately, while the other half took three hours to go down, floating about four miles before sinking. The stern has yet to be found.
That news in itself might suggest damage akin to a mine or torpedo, but some family members say the vessel was in poor condition:
Some families vented anger at the military, accusing authorities of a cover-up and saying survivors told them the Cheonan was leaky and in need of repair. They jumped on a car carrying the rescued captain of the Cheonan.
Details are sketchy, but it seems U.S. assets may be on the way to the incident site. According to the JoongAng Daily, a vessel that appears to be the USNS Salvor (T-ARS 52) will soon arrive to help:
Defense Ministry spokesman Won Tae-jae said that the United States 3,000-ton salvation ship Salvo is scheduled to arrive this morning at the area of the sinking to support the search and rescue missions. Specially trained U.S. military divers will join the operations.
US sources say the Salvor is standing by:
U.S. Navy vessels including the USNS Salvor rescue and salvage ship are standing by to help in the event South Korea requests assistance, said Lt. Anthony Falvo, a spokesman for the U.S. Seventh Fleet, based in Japan. The American ships were wrapping up a joint training exercise nearby with South Korea.

"Should our forces be requested to provide assistance, that would be one of our main units," Falvo said in a telephone interview.
It will be interesting to see how the investigation plays out. And as to North Korea's response to the presence of a U.S. naval vessel near the contested sea border? Their response is anyone's guess.
Korea's "Remember the Maine" moment may still arrive.
The weak can be rash. The powerful must be restrained.
– Secretary of State William Rogers, April 1969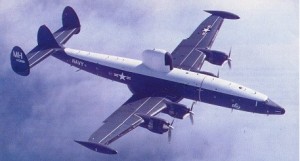 For most of these past several weeks, international attention has been focused on the activities taking place near a peninsula on the north-east coast of Korea. There, despite protests and warnings from around the world, the North Koreans attempted to duplicate the success of another pariah state, Iran, and place a satellite in orbit atop a missile that also had ICBM capability. That effort failed in its stated intent, with the payload finding a watery grave in the broad ocean area of the Pacific, but the fact that the North Koreans defiantly carried out their intent should not have come as a surprise to the international community. Indeed, roughly 100 nm east-north-east of the launch site is the site, unmarked, of another North Korean action undertaken in contravention of international norms. That spot is the terminus of Deep Sea 129's final flight, now forty years ago this April 15th (Korea time, April 14th US).
More here — or here if the other site is blocked at your location…