Archive for the 'nuclear power' Tag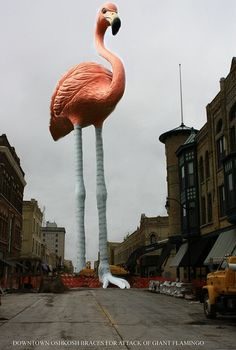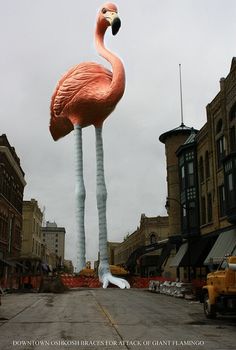 When was the last time you thought about not just nuclear weapons, but nuclear power? Not just the engineering aspects, but the political, sociological, and hidden strategic risk of nuclear power?
It is funny how a topic can keep coming in to your scan after being in the background for so long. The last few weeks, the Navy and the Atom kept breaking above the ambient noise.
First was something I first wrote about 30-yrs ago as an undergrad. The topic of the paper, which I received a very disappointing B- on if I recall correctly (NB: when your POLYSCI professor rants against militarism and you are NROTC, avoid military topics on papers) was New Zealand deciding they were going to ask, and we were going to tell, or we could shove off.
New Zealand Prime Minister John Key announced during a joint news conference with Biden in Auckland that New Zealand had invited the U.S. to send a ship to participate in the Royal New Zealand Navy's 75th anniversary later this year. Biden, who is visiting New Zealand as part of a tour of the Pacific, said he had gladly accepted the offer.

"It will be yet another expression, another expression of our close and cooperative relationship between both of our countries that we've worked together so hard to strengthen," Biden said.

No U.S. warships have been allowed to visit the country since the 1980s, when New Zealand introduced its nuclear-free policy. Because the U.S. won't officially confirm or deny if its ships have nuclear capabilities, New Zealand's default position has long been to ban them from its waters. But as military relations have improved between the two countries in recent years, speculation had grown that New Zealand would allow the U.S. to participate in its anniversary celebration.

"It would be very odd for us to have all of our friends and acquaintances there, sending ships to celebrate our 75th Naval commemorations, and yet on the same point not have the United States there," Key told reporters.

Key still needs to formally sign off on the ship visit. The prime minister said he did not yet know what type of vessel the U.S. was planning to send, but said it would still need to comply with New Zealand law, which requires that he be satisfied that any ship entering the country's waters has no nuclear capabilities.
PEO LCS, call your office. Great liberty. Congrats to whoever goes.
That little move got my attention, and as I pondered one 30-yr old topic, look what else came through the mists of time;
The Russian Navy is preparing a contract with the nation's largest shipbuilder for eight new nuclear-powered missile cruisers.

According to local media, United Shipbuilding Corporation Deputy President Igor Ponomarev says the contract is currently under review. The construction of the first vessel is expected to commence in early 2018.

The new missile cruisers will be designed by the Severnoye Design Bureau in St. Petersburg and are expected to have a deadweight of 17,500 tons, a length of 200 meters (650 feet0 and to be equipped with more than 200 missiles including a version of the S-500, the newest and most lethal Russian missile system.
That is about 80% of a Kirov Battle Cruiser and, if they move forward with what will unquestionably be an very expensive warship, it will be interesting to see deployed.
The Russians have been modernizing the smaller units its fleet in the last few years with quite a bit of success, and this would be a step in modernizing their blue water fleet. Interesting concept, not unlike the one they had for the Kirov;
"Nuclear-powered cruisers are autonomous and well-armed. They can face various challenges in any part of the world ocean. The Russian Navy has not placed orders for vessels of this class since 1989. The decision to build several ships means that Russia pursues geopolitical interests to maintain its presence in remote parts of the world."
Things come in threes, and after reading the bit about the newest Russian aspirations, I thought of one of my more dystopian conversations as of late that involved nuclear weapons and nuclear power. This doesn't go boom, or glow all that much at all – but compared to dirty bombs or nuclear war – this is more likely to occur.
In your mind, picture all the CVN we have. Now picture all the SSN/BN we have as well. Add to that how many port visits they make globally each year. Put that to one side.
Recall the reaction to the rather insignificant release of radioactivity at Three Mile Island, and the reaction to very significant nuclear releases at Chernobyl and Fukushima. In between these data points are a lot of possibilities. Put those to the other side.
Put this in the center. Though the Russians (nee Soviets) have had a few significant nuclear accidents, we have not. The Russians have a different press and social culture than the West, so impact is different. What would the impact be here of either a nuclear accident (unlikely) or some kind of release – however small – following a terrorist attack against one of our nuclear powered ships (unlikely, but not hard to outline)?
The American people and our friends are comfortable with our nuclear ships because they are used to them. They are comfortable because we have had such a superb safety record for decades. Our nuclear designs are the best in the world and everything comes second to safety.
All that being said, all human institutions and creations are flawed. None are perfect. It would be one thing to have a nuclear armed ship sunk in combat on the open seas with miles of water between it and the nearest person; but what about the bottom of Pearl Harbor? Norfolk? Groton? Yokosuka?
No one could claim this as a black swan; this is a pink flamingo. Exotic, but well known.
What would the domestic and international response be following an incident where even a small amount of radioactive leakage occurred, especially if it followed an attack while tied up to the pier or moored close ashore upwind from a city of over a million souls?
When does nuclear power become "that?" What would be the tipping point?
The first women selected to serve onboard submarines have been identified. Some questions are worth asking…and they deserve answers. In the interest of transparency, the Navy owes the public – at the very least the sub community – an explanation of how these ladies were chosen for this elite duty. How many competed for selection? And how will future female submarine assignments be made?
USNI Blogger MIDN Jeff Withington recently described the rigorous screening process he completed for selection to nuclear power and the submarine community. Considering that annual nuke power and sub assignments were made last October, was a similar selection process held recently for these female candidates? Was some other process used?
Because the first group of females did not compete for assignment in October, they apparently didn't compete against anyone except themselves. Until we know how many women applied, we won't know how tough (statistically at least) the competition was. In the future, women should compete against for assignment to the submarine community without quotas, on equal footing against men and each other. Certainly the 'right' number of women need to be selected to fill staterooms and not leave a ship's manning unbalanced, but otherwise, women should compete against every other applicant for assignment to this community.
Departing USNA grounds at 0600 this past Tuesday, I interviewed for nuclear submarine duty at Naval Reactors (NR) in Washington DC. The process consists of 2 technical interviews, which tested my skills in calculus, physics, and electrical engineering among other subjects. Following the round of technical interviews, I had a ~5 minute interview with ADM Donald, Director, Naval Reactors.
Arriving at NR at 0700, my group of 20 fellow midshipmen, interviewing for either submarines or surface warfare nuclear option, shuffled into a conference room where we were briefed on the plan of the day. We then had a quick breakfast where I ran into USNI blog reader "BWalthrop" who wished me luck…it's a small world!
Around 0800 the first round of technical interviews started. "Come on in, Mr. Withington. Imagine you and a friend were doing a science experiment…"and I was asked how the velocity of my friend's plane in terms of my car's velocity. Something I don't do too regularly with my friends or as a history major! I was peppered with other questions for the rest of the hour and walked out a little shell-shocked. The second interview went a little better and I was dismissed for lunch.
Then it was time for the interview with the "ADMIRAL" (all caps according to our instructions for the interview). My last name landed me the last interview with the ADMIRAL for the day. We moved to another holding room and one by one we were called out. By the time 3 of us were left, we anxiously paced the room and awaiting the interview and decision.
Then I was called to wait outside his office door; I was getting pretty nervous by this point. An officer opened the door and beckoned me in the room. As soon as I passed the doorframe into the room I began my scripted introduction, "Good afternoon Admiral, I'm MIDN 1/c Jeff Withington from West Chester, Pennsylvania. In high school I participated in debate and cross country," I was sitting in "The Seat" by this point, "while at the Academy I have participated in Masqueraders and Naval Academy Foreign Affairs Conference. I am currently company honor adviser. I am interviewing for submarines." My wait for the first question lasted about .001 sec after I completed my intro: "Tell me about what you do as company honor adviser."
OK, this is good, I thought; I didn't receive the expected and more confrontational "How are you majoring in history and are interested to do nuclear power?" As soon as I finished my answer, he probed for more details about what I exactly did. He then began to ask how I would punish those found to violate our honor concept. More whys followed. "OK, well thank you." And that was it.
I waited outside and a commander in service dress blues came up to me, offered his hand, and said "MIDN Withington, welcome to the program."