Archive for the 'Pacific' Tag
Nothing is written.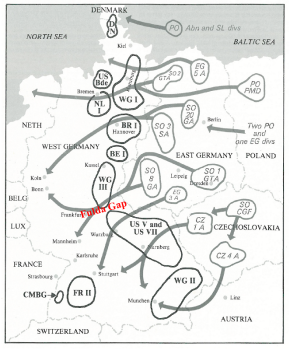 What everyone is planning to happen may, in a very short time, seem like a paranoid fever dream.
We need to be humble as we try to think about what China will be in the coming decades. Japan stretches, The Philippines decides that they like us again, and all of a sudden Vietnam is one of the most welcoming places in Southeast Asia for an American.
The 2nd decade of the 21st Century is an interesting place, but what about China in the next couple of decades?
Will the South China Sea be full of PLAN CSG, or awash in a pathetic mix of warlord weapon smugglers and refugees? China the hegemon, or China the bloodbath of tens of millions fighting each other for scraps? Something in between?
If you lean towards some natural rise of China to displace the USA and stand astride the globe, Daniel C. Lynch over at FA has an article that demands your attention;
Over the past three months, uncertainty over the course of Chinese development has intensified, with a steady flow of mostly bad economic news: yet another plunge in the stock market, which was already crumbling and kept afloat only by massive state intervention [1]; mounting corporate debt; and a hemorrhaging of foreign exchange reserves, to name a few. The reality is that China is staring economic stagnation in the face, and the ruling Chinese Communist Party (CCP) is panicking. The party appeared to have acknowledged the seriousness of its economic woes, which can only be worsened by a declining and aging labor force …
…
No country in history has relied as heavily on investment to both fuel GDP growth and maintain the existing structure of GDP as China.
…
Even though China's rise seems to be on the verge of setting, outsiders should exercise caution in how they interpret this dramatic shift. It need not, for example, lead to China's "collapse." Some who predict a Chinese collapse [9] point to the dissolution of the Soviet Union: another half-reformed communist superpower. A more appropriate comparison would be to Japan and its "lost decade" … The end of China's rise will most likely hurt the CCP far more than Japan's did its elites.

Even so, saying that China's rise is ending is not the same as saying the country will collapse. Poor, authoritarian countries can stagnate for decades and yet never face political collapse.
Bingo. China has a history of this kind of behavior. That would be my most likely COA inside the "China staggers" construct.
There is some evidence to suggest that younger Chinese are, like their counterparts in other societies, becoming increasingly "postmodern" in their political and cultural outlooks: more tolerant of diversity, exploratory in their studies and careers, and spiritually rather than materially focused. In particular, they have become strongly conscious of an imperative need to preserve and nurture the environment. As the CCP increasingly finds itself beholden to this segment of society, it may be compelled to accept a gradual transformation in the party itself, one that results in a more open and enlightened institution. This is a long-term vision. It may not even be realized in the next ten to 20 years, but it is an outcome for which everyone with an interest in the situation should, at the very least, hope.
Hope isn't a plan, but if it is, a plan must have Assumptions. With each Assumption should be a Branch Plan in case that Assumption is found to be false. The prudence of caution and hedge should be our guide so we don't invest precious resources in things that are a little too based on what we think China could be.
For our Navy, the service that needs the longest lead time, multi-mission flexibility should be the cornerstone of everything we invest in training, manning and equipping our forces.
History will deliver to the future the China it wants to. Odds are, it won't be what the majority of the people in the national security nomenclatura are briefing.
Ask for three Red COA … and then a 4th.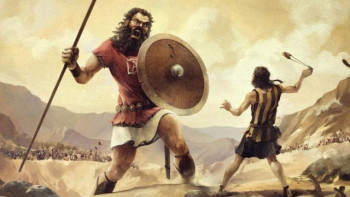 The USA can't do it all in WESTPAC, and we shouldn't do it all. When it comes to regional security, the USA does have comparative advantage compared to some of our friends and allies, specifically economic power, and technology.
They have comparative advantages in geographic location and manpower. If we can combine our advantages in to the right package, there is more then enough there to give China pause in her expansionist ambitions.
Over at The National Interest, Jerry Hendrix is thinking about this and thinking right;
There is a Goliath menacing the western Pacific. China's construction of three huge artificial islands with obvious military capacity in the South China Sea has already destabilized the security equilibrium in the region. Given the rising tensions and outright challenges to the established international security order in the western Pacific, it is time for the United States to align its Foreign Military Financing (FMF) program with its Pivot to Asia initiative, in order to strengthen the region's Davids.
…
Japan, Taiwan, the Philippines, Vietnam, Brunei and Singapore have been increasingly united in their resistance towards Chinese aggression, but their unity, though powerful symbolically and legally compelling, can go only so far in the face of China's rapidly expanding military capacity and capabilities. They will need new platforms adept at complicating China's territorial designs and integrating with allies, partners and neighbors.
Exactly.
Jerry covers the math well further in the article, but when reading it, I kept coming back to the title, If China's Goliath Threatens Asia, Then Arm David.
That got me thinking of Malcolm Gladwell's TED Talk, The Unheard Story of David and Goliath. As with many things in the Bible, it isn't quite what you think it is at first glance;
So David, in that story, is supposed to be the underdog, right? In fact, that term, David and Goliath, has entered our language as a metaphor for improbable victories by some weak party over someone far stronger. Now why do we call David an underdog? Well, we call him an underdog because he's a kid, a little kid, and Goliath is this big, strong giant. We also call him an underdog because Goliath is an experienced warrior, and David is just a shepherd. But most importantly, we call him an underdog because all he has is — it's that Goliath is outfitted with all of this modern weaponry, this glittering coat of armor and a sword and a javelin and a spear, and all David has is this sling.

Well, let's start there with the phrase "All David has is this sling," because that's the first mistake that we make. In ancient warfare, there are three kinds of warriors. There's cavalry, men on horseback and with chariots. There's heavy infantry, which are foot soldiers, armed foot soldiers with swords and shields and some kind of armor. And there's artillery, and artillery are archers, but, more importantly, slingers. And a slinger is someone who has a leather pouch with two long cords attached to it, and they put a projectile, either a rock or a lead ball, inside the pouch, and they whirl it around like this and they let one of the cords go, and the effect is to send the projectile forward towards its target. That's what David has, and it's important to understand that that sling is not a slingshot. It's not this, right? It's not a child's toy. It's in fact an incredibly devastating weapon. When David rolls it around like this, he's turning the sling around probably at six or seven revolutions per second, and that means that when the rock is released, it's going forward really fast, probably 35 meters per second. That's substantially faster than a baseball thrown by even the finest of baseball pitchers. More than that, the stones in the Valley of Elah were not normal rocks. They were barium sulphate, which are rocks twice the density of normal stones. If you do the calculations on the ballistics, on the stopping power of the rock fired from David's sling, it's roughly equal to the stopping power of a [.45 caliber] handgun. This is an incredibly devastating weapon. Accuracy, we know from historical records that slingers — experienced slingers could hit and maim or even kill a target at distances of up to 200 yards. From medieval tapestries, we know that slingers were capable of hitting birds in flight. They were incredibly accurate. When David lines up — and he's not 200 yards away from Goliath, he's quite close to Goliath — when he lines up and fires that thing at Goliath, he has every intention and every expectation of being able to hit Goliath at his most vulnerable spot between his eyes. If you go back over the history of ancient warfare, you will find time and time again that slingers were the decisive factor against infantry in one kind of battle or another.

So what's Goliath? He's heavy infantry, and his expectation when he challenges the Israelites to a duel is that he's going to be fighting another heavy infantryman. When he says, "Come to me that I might feed your flesh to the birds of the heavens and the beasts of the field," the key phrase is "Come to me." Come up to me because we're going to fight, hand to hand, like this. Saul has the same expectation. David says, "I want to fight Goliath," and Saul tries to give him his armor, because Saul is thinking, "Oh, when you say 'fight Goliath,' you mean 'fight him in hand-to-hand combat,' infantry on infantry."

But David has absolutely no expectation. He's not going to fight him that way.
…
So the Israelites up on the mountain ridge looking down on him thought he was this extraordinarily powerful foe. What they didn't understand was that the very thing that was the source of his apparent strength was also the source of his greatest weakness.

And there is, I think, in that, a very important lesson for all of us. Giants are not as strong and powerful as they seem. And sometimes the shepherd boy has a sling in his pocket.
Let's stick with this angle on David vs. Goliath.
If we want to help our Davids, how do we do that? By using each partner's comparative advantage, and acknowledging critical vulnerabilities as well – the whole is greater than the sum of the parts. We should make sure we keep our Davids light, mobile, efficient and deadly. If we do that, who knows, perhaps we too can stand in the distance and watch them fight and win for themselves.
Much has been said in this forum and others about the U.S. Navy's rebalance to Asia-Pacific as well as current and impending fiscal constraints. Less has been said about how these two significant challenges might simultaneously impact the Navy's operating paradigm and investment strategy. As the Navy rebalances, we face a challenge of simultaneously maintaining a forward and ready posture—where it matters, when it matters—while continuing to invest in the capabilities that are necessary for addressing present and future challenges to America's national interests. This challenge is neither easy nor without precedent, but it is imperative as current fiscal constraints drive the Navy to be even more judicious in directing resources. To that end, an integrated and thoughtful force design is essential if the Navy is to invest in the force of tomorrow while ensuring our current employment is scaled and configured to affordably accomplish all of our missions today. I believe there are two primary pillars to this force design – creating an affordable operating paradigm for today's force and investing in the force of the future. I would like to address here the first pillar under a concept I call tailored global presence.
Tailored global presence is an approach to how the Navy organizes, prepares, and deploys forces. The Asia-Pacific rebalance, already underway, is part of that approach: by 2020 the Navy will have rebalanced 60 percent of its forces to this critical region. As we shift the bulk of our forces to Asia-Pacific we will continue to maintain a robust capability in the Middle East with rotational deployments of aircraft carrier strike groups and amphibious ready groups as a bulwark in this volatile region. In Europe the Navy will emphasize our unique contributions to the NATO alliance through specific capabilities such as maritime ballistic missile defense using our most advanced destroyers. In the Western Hemisphere our primary focus will be on lower-cost, small footprint missions aimed at protecting the approaches to the homeland. Innovative employment of inherently flexible ships such as Littoral Combat Ships (LCS) and Joint High-Speed Vessels (JHSV) will prove invaluable to maritime security and cooperative efforts in Africa and South America – an alternative to sending large amphibious ships or destroyers.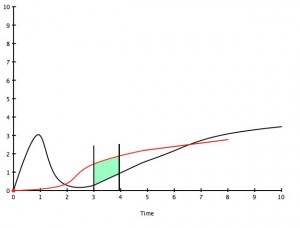 The Center for Naval Analyses built their new report, "The Navy at a Tipping Point: maritime Dominance at Stake?" on a comforting trellis of assumptions:
"First, there will be a continued demand for a safe and secure global maritime environment. Advantages to having an open world economy and trade for all major powers are growing…Increasingly, nations are trying to formulate a set of maritime rules to support local/regional development and maritime policing of illicit activities."
How nice! This vanilla-flavored assumption is positive, doesn't challenge status quo, and, in addition, makes excellent consultancy fodder for high-paying corporate audiences.
But is this assumption valid? A recent bulletin from Inside the Pentagon (subscription, sorry) suggests otherwise:
"U.S. and Chinese officials agreed last December to hold the next plenary meeting under the 1998 bilateral Military Maritime Consultative Agreement (MMCA) in March or April of this year. But China subsequently suspended a range of military-to-military activities to protest the Pentagon's planned arms sales to Taiwan. And now PACOM is confirming the safety talks are a casualty of that row."
Oops. Other countries (particularly Asian navies that seem to have a higher tolerance for settling maritime disputes via intimidation and, often, gunfire) may not fully subscribe to the U.S. vision of maritime safety.
Here's CNA's second set of assumptions:
"Second, no other country (or combination of countries) will create the forces required for a navy with global influence…[other] navies can also conduct short-term surges for uses of force against low end threats or act as supporters to USN-led naval operations; however persistent out-of-area operations (even by a low number of assets) would quickly deplete their resources and political support at home."
New navies, when well used, pay enormous domestic political dividends. Remember the Maine? Or the year-long voyage of the Great White Fleet? What about Imperial Germany's use of their growing fleet to build/bolster a colonial empire? Wasn't Germany's acquisition of Tsingatao (done after the murder of German Catholic priests) rather…popular?
So..with history in mind, how might China (given its self-acknowledged internal domestic weaknesses) use their fleet? To forge a better sense of national unity, maybe?
Which brings us to CNA's third assumption-set:
"…China is behaving exactly as every growing nation has behaved since the dawn of the Maritime Age in the 1400s…"
Hey, they got one right (two out of three ain't bad)…but, hey…Didn't those new navies ultimately make the seas less safe? Did they not lead to increased conflict at sea? To wider naval conflict?
Seems that the CNA researchers don't think so.
To be blunt: Other nations may share U.S. appreciation for a "safe and secure global maritime environment." The problem is that other nations may define "safe and secure" somewhat differently than America does.
U.S. defense thinkers must stop assuming the rest of the world shares our world view. You heard it here first…America's habit of mirror-imaging (a symptom of having a rather poor grasp of history) is a well-known point of exploitation.
Read more at NEXTNAVY.COM. Subscribe here.
In Asia, America has gotta move away from a long-standing habit of engaging in simple, bilateral force measurements. Asia is a multi-polar place, and America's penchant for strategic over-simplification is going to land the U.S. into serious trouble.
Put bluntly, U.S. Navy-folk need to remember there are a few other countries over on the other side of the Pacific. Some of them are rather formidable. And the U.S. is neglecting them.
So…Let's take a moment to compare some naval forces in the Pacific Basin. Using the official DOD Annual Report to Congress on the Military Power of the PRC 2005 and 2009, it looks like China's Navy is growing. But…when China's rate of growth is compared with other neighbors, that burst of growth over the past five years looks a lot less daunting.
China: Diesel Attack Subs: (2005 vs. 2009): 51 vs. 54 (+3)
USA: Diesel Attack Subs: (2005 vs. 2009): 0 vs. 0 (+0)
Note: Japan commissioned 4 Oyashio-class, 2 Soryu-class SSKs; South Korea commissioned 3 Type 214s from 2005-2010.
China: Nuclear Subs (SSN only, 2005 vs. 2009): 6 vs. 6 (+0)
USA: Nuclear Subs (SSN/SSGN only 2005 vs. 2009): 58 vs. 56/57 (-2/-1)
China: Destroyers (2005 vs. 2009): 21 vs. 27 (+7)
USA: Destroyers (2005 vs. 2009/10): 46 vs. 54/57 (+8/+11)
Note: Japan brought into service 2 Atago-class destroyers, 2 Takanami-class destroyers, and a Hyuga-class "carrier" destroyer; Taiwan put 4 ex-Kidd-class vessels into service; South Korea put 4 KDX-2-class destroyers into service over the past 5 years.
China: Frigates (2005 vs. 2009): 43 vs. 48 (+5)
USA: Frigates (2005 vs. 2009/10): 30 vs. 30/31 (+0/+1)
Note: Regional Frigate-building programs are proceeding apace.
China: Coastal Missile ships: (2005 vs. 2009): 51 vs 70+ (+19 at least)
USA: Nada. Zip.
Interesting. China's small missile ships are allowing China's larger vessels to engage in "blue water" activities, so, while these vessels expand China's "reach", a dependence on small ships may prove a vulnerability. The region needs to know more about the small ship programs hosted by Taiwan, South Korea and Japan. What, by way of smaller vessels, can these navies offer? How good are the region's Air Forces in hunting and destroying smaller craft?
In short, does China's love of small craft contribute to regional stability or not?
Look. China's Navy is still awfully small. And with China not exactly on friendly terms with it's neighbors (who, on the part of Japan and South Korea, are building some very modern navies), the PLA(N) has a lot to do to secure China's maritime borders. It is a little bit of a stretch to think all this new floating hardware is aimed exclusively at the U.S.A.