Archive for the 'PAO' Tag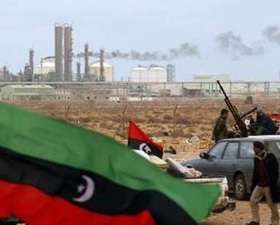 From the beginning of the Libyan conflict, American involvement was always stressed as being there because of the "unique capabilities" that we had which our NATO allies did not. Most of us understood the electronic surveillance and given the land-based nature of the air campaign – the tanker requirements – but there was much more.
John Barry over at The Daily Beast has a summary of that is worth a ponder;
The Libya campaign was a unique international effort: 15 European nations working with the U.S. and three Arab nations. The air offensive was launched from 29 airbases in six European countries. But only six European nations joined with the U.S. and Canada to fly strikes against Gaddafi's forces.
…
According to two senior NATO officials, one American and the other European, these were the critical U.S. contributions during the six-month military campaign:

• An international naval force gathered off Libya. To lower the U.S. profile, the administration elected not to send a supercarrier. Even so, the dozen U.S. warships on station were the biggest contingent in this armada. …
• U.S. tanker aircraft refueled European aircraft on the great majority of missions against Gaddafi's forces. The Europeans have tanker aircraft, but not enough to support a 24/7 air offensive averaging, by NATO count, around 100 missions a day, some 50 of them strike sorties. The U.S. flew 30 of the 40 tankers….
• When the Europeans ran low on precision-attack munitions, the U.S. quietly resupplied them. (That explains why European air forces flying F-16s—those of Norway, Denmark, Belgium—carried out a disproportionate share of the strikes in the early phase of the campaign. The U.S. had stocks of the munitions to resupply them. When Britain and France, which fly European-built strike aircraft, also ran short, they couldn't use U.S.-made bombs until they had made hurried modifications to their aircraft.)
• To target Gaddafi's military, NATO largely relied on U.S. JSTARS surveillance aircraft, …
• U.S. Air Force targeting specialists were in NATO's Naples operational headquarters throughout the campaign. …
• U.S. AWACS aircraft, high over the Mediterranean, handled much of the battle-management task, acting as air-traffic controllers on most of the strike missions. Again, the Europeans have AWACS, but not enough crews to handle an all-hours campaign lasting months.
• Eavesdropping by U.S. intelligence—some by aircraft, some by a listening post quietly established just outside Libya—gave NATO unparalleled knowledge of what Gaddafi's military planned.
• All this was crucial in supporting the European effort. But U.S. involvement went way beyond that. In all, the U.S. had flown by late August more than 5,300 missions, by Pentagon count. More than 1,200 of these were strike sorties against Libyan targets.
He has plenty of other things to chew on … and this that I had not heard before.
• When a desperate Gaddafi began to launch Scud missiles into towns held by the opposition, a U.S. guided-missile destroyer offshore negated his offensive by shooting down the Scuds.
News to me. A quick google search gets nada but this,
The missile, designed by the Soviet Union during the Cold War, has a range in excess of 200 miles — though it is not clear where it landed, the paper reported. It was detected by a U.S. Aegis destroyer off the coast of the war-torn country.
I would think that if a USN DDG/CG took out a Scud or 4 we would hear about that – but based on the PAO performance this summer from the Gulf of Sidra to the Horn of Africa – I wouldn't be shocked if we hadn't heard anything. Media gets a lot wrong – so perhaps not a single VLS door opened. Maybe they just saw and reported – maybe "something else" took care of the problem – c'est une mystère.
Detected? Sure – but intercepted? If so, the Aegis mafia is getting slow in its old age….
Well – silly me, I have been reading too much US press and mostly the Daily Mail and Telegraph from the UK. I should have read these two items from The Guardian (!) of all places.
At least four of the rockets have been intercepted seconds before they were due to impact on the city, reportedly hit by missiles fired by a US navy cruiser operating in the Gulf of Sirte.
…
The missiles' failure to reach their target appears to be because of the US navy, with reports that a cruiser operating in the Mediterranean has been using Aegis missiles to intercept the Scuds each time.

So far the US navy has hit four out of four, …
Those two articles came out on the 24th and 25th of this month. With all this bad and conflicting reporting out there – I am sure that the Navy/DOD is trying to do something to tell the actual story. So, let's go over to DVIDS and see what we can find.
You know, at heart I am an optimist.
Hmmmm, what is at DVIDS … all Irene almost all the time. Let's do a Libya search. Page one is all talking-briefing, talking-briefing (if I were a reporter on a deadline, am I going to sit through all those PPT briefings? No.) … and then on page two – we have some Navy news. First entry from the 30th titled, I kid you not, "Navy continues operations over Libya." Hey, it's a picture of a CG … and the caption is …
The Ticonderoga-class guided-missile cruiser USS Bunker Hill is seen underway in the Arabian Gulf.
Fail. Does anyone study geography anymore?
OK, simply a mistake on the editor's part. No one is perfect. I will try not to go all Salamander on them. That was, after all, only picture 1 of 2. Let's look at the second pic; hey – it is a EA-6B! And the caption is …
An EA-6B Prowler assigned to Electronic Attack Squadron 134 banks over the Nimitz-class aircraft carrier USS Carl Vinson as it enters the landing pattern. The Carl Vinson Carrier Strike Group is deployed supporting maritime security operations and theater security cooperation efforts in the U.S. 5th Fleet area of responsibility.
Fail. Now this is just getting insulting.
Keep trying. Page 3 is more briefings and PPT … bla, bla, bla. On page 4, wait! What do we have! Pictures titled, "Navy and Marine Corps aircraft strike Libya " Now we're cooking with gas. There is a picture of a helo aircrewman doing his nation's bidding and the caption is …
Airman Travis Fletcher, aviation boatswain's mate (fuels), fuels an aircraft tow tractor on the flight deck of amphibious assault ship USS Kearsarge. Joint Task Force Odyssey Dawn is the U.S. Africa Command task force established to provide operational and tactical command and control of U.S. military forces supporting the international response to the unrest in Libya and enforcement of United Nations Security Council Resolution 1973. UNSCR 1973 authorizes all necessary measures to protect civilians in Libya under threat of attack by Qadhafi regime forces. JTF Odyssey Dawn is commanded by U.S. Navy Admiral Samuel J. Locklear III. (Photo by: Petty Officer 3rd Class Scott Pittman)
There are so many layers of fail here – let me just focus on what is in our face. Since when are aviation boatswain's mate wearing flight suits and flight helmets? I don't see a fuel line … that is a funny looking tractor … Hmmm. Download the high-res and zoom in …
Fail. That Shipmate is an aircrewman from HSC-22 (I can see the warfare pin but not his name; and if you look at the expression on the other Sailor's face on the other side of the helo through the window, that is about what my expression is right now), and it looks like he is trying to secure something or closing the door of his helo. HSC – does not strike anything ashore. I quit – three strikes and you are out. CHINFO call your office.
As the Navy taught me though – even you you decide to withdraw, execute a fighting withdraw. So, I clicked the Libya tag to see what was there. Hey, great stuff about the USS SCRANTON (SSN-756) coming home – but that is about it.
Go to navy.mil and there is plenty of fun stuff about Irene, "green" energy, a pic and story with the CNO in his favorite role, and an ecosystem of NWU being approved under rules best understood by a Ottoman bureaucrat. That's about it.
Go to the Navy's facebook page and …. nothing after five pages of updates.
So, somewhere our Navy did something that our Sailors should be proud of – so – BZ, even if you only watched the Scuds go up and then down. We know you did more and want your story told – but something tells me that even the simple UNCLAS stuff someone wrote is dying in some control freak's inbox, being watered down to nothing so when it is released the story will be over – so you'll have to wait until no one will notice. That has to be it – otherwise what is the reason that our Navy is not telling the story of its Sailors efforts in the Med, HOA, and the Arabian Sea – or for that matter even making a basic check to make sure that the captions match the pictures that match the theater of operations?
This is simply one thing; disrespect. An open disrespect for our deployed Sailors by supporting commands, staff lines, PAOs, and the shore establishment.
Our deployed Sailors deserve better, their families deserve better – and the taxpayer deserves to know what their tax dollars and money borrowed from their children and grandchildren is being used for. Additionally, we cannot complain that the "Navy story" isn't understood when we don't even make an effort to tell it ourselves.
Enough of that; back to the topic at hand – as an interesting side-note; this is about what we suspected all along.
To lower the U.S. profile, the administration elected not to send a supercarrier.
Yep. Once you have a USA CVN – you suck all the O2 out of the room. If we had gone with Plan Salamander back in March and put 2-4 off the coast … yea … no chance for a low profile job then. Then again, it would have ended sooner but it wouldn't have allowed the Europeans to smoke check their abilities either. In that light – good job if that was the goal.
As a matter of fact – that is the best part of the operation, intentional or not. Europe's residual ability to conduct military operations even in their back yard in on display as impotent without the USA. That is not a good thing for them or the USA – but at least now there are fewer and fewer people who can effectively deny that fact. Once we reach that point, then we can have adult conversations with our allies.
In any event – will someone who was actually there find someway to get the story out?
---
BT
UPDATE: USNIBlog gets results! DoD finally provides the answer today – with a push from our friend Phil Ewing. Major national/international papers publish something …. silence. USNIBlog puts out a question – Phil picks it up – and BEHOLD; DoD spokesman Col. Dave Lapan, USMC speaks.
Nice work all.
Now, CHINFO …..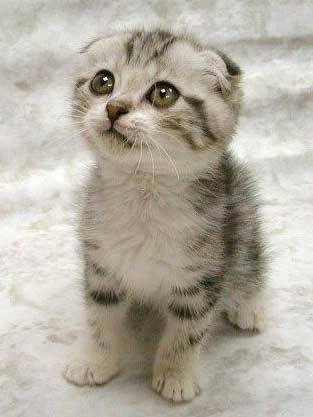 Commanders, if you ever have trouble understanding what your PAO does, just realize they have to deal with can't-win stories like this:
A Marine sergeant is set to be arraigned Thursday in San Diego County Superior Court on a felony charge of animal abuse for allegedly hurling a kitten at a wall, authorities said.

Fernando Pacheco, 27, is assigned to administrative duties at the Marine Corps' San Diego boot camp. The kitten was badly injured, but survived after extensive medical treatment, officials said.

The case was brought to the district attorney by the San Diego Humane Society. The 4-month-old kitten named Cullen allegedly suffered a broken leg, head trauma, and bloody eyes and a bloody nose.

The incident allegedly occurred off-base while Pacheco was not on duty. Still, a Marine Corps spokesman said the Marines will cooperate with authorities in the case.

"If these allegations are true, they are a violation of our core values of 'honor, courage and commitment,' " the spokesman said.
What's your PAO's nightmare?
(If you don't know CDR Brown (He's a perfect example of a top-notch PAO), start following him.)
As part of summer training, midshipmen spend time out in the Fleet, my past two summers were spent in Pearl Harbor on a submarine and a destroyer; however, this summer I was assigned to Camp Lejeune, North Carolina attached to the II Marine Expeditionary Force Public Communication Team (II MEF PCT).
Marine Corps Public Affairs, the community's guiding publication, opens with the following quotation from Major General Lejeune, 13th Commandant of the Marine Corps:
"The future success of the Marine Corps depends on two factors: first, an efficient performance of all duties to which its officers and men may be assigned; second, promptly bringing the efficiency to the attention of the proper officials of the Government, and the American people."
On our first day with the team, MAJ Gilmore, the team's director, gave us more than an hour and a half of his time to talk about Marine Corps public communication, emphasizing the importance of training Marines to think of communication as a two-way process of information sharing. As no public affairs team can (or wants to) completely control who says what to whom, proper training allows Marines to express themselves more effectively to friends, families, or anyone with whom they communicate.
While public affairs offices are generally perceived as providing information and assistance to the media, the II MEF PCT prefers a different approach. Understanding that the media is another party in the public domain, the II MEF PCT focuses its attention on getting its message to its "key publics," members of the community who share an interest in II MEF-related issues. For the II MEF PCT, this means Marines, their families, and the surrounding community. Thus, the main focus of the team is not trying to target or "handle" the media, but establishing dialogue with the key publics.
This dialogue with key publics is central to II MEF PCT. For instance, the PCT responds the same way to questions from MEF family members and friends as it does with civilian media representatives. Furthermore, by calling and informing the interested parties of the press releases, the team builds connections with the community.
Blogging is a trend with some units, such as the 10th Mountain Division. Due to limitations of current policy as well the time and manpower requirements, the II MEF PCT does not operate one. However, the team does engage readers in the discussion section of blogs belonging to other groups including civilian media organizations.
The Marine Corps public affairs community only includes around 150 officers. Capt. Patrick, the team's deputy director, served as an enlisted infantryman before accepting a commission. Coming out of The Basic School with any MOS open to him, he chose public affairs much to his peers' surprise. "I had been reading and studying about fourth-generation warfare," he explained, "and it was apparent that communicating information was incredibly important…Besides just basic leading Marines, I've never had such a broad impact."
The Internet and "new media," such as blogs, enable readers to draw information from sources outside the traditional media filter. How can the military and public affairs teams better adapt to these developments?