Archive for the 'Perspectives on Military Leadership' Tag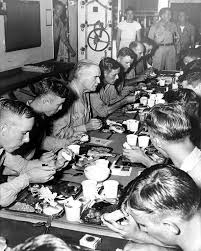 This post is part of a series titled "Perspectives on Military Leadership" by CAPT David Tyler.
Leaders are people professionals…and must master the subject matter of their vocation.
Military mindsets tend to be overly mechanical and process oriented. While mastering the tools of war and upholding procedures are extremely important, they are not the currency of leadership. Man is more than a rational, solitary being. Perhaps the most distinguishing characteristic of our species is its social nature. Humans have a strong desire to be esteemed within social networks. If leadership is the primary function of officers and non-commissioned officers, then leaders must comprehend the subject matter over which and through which they are to exercise their roles. That is, leaders must understand the psychological forces that cause individuals to act.
Components of effective leadership are two-fold; (1) mastering the position of a leader, and (2) managing the forces that move people. To help leaders exercise influence over a group, the Navy empowers certain positions with authorities. But these vested charges do not make one a leader. Leaders must earn their broader powers from their followers. As stated in the Declaration of Independence (itself a statement of terms between the led and their leaders), "to secure these rights, Governments are instituted among men, deriving their just powers from the consent of the governed." Before conceding any power "the led" must trust that their prospective leader will act in their best interest.
So back to the proposition that leadership is a contract between socially inclined creatures. The more "the led" trust their leader, the more power they will loan and thus the greater will be their equity and commitment to achieving group goals.
The virtue that exemplifies someone as trustworthy is integrity. Integrity is uprightness of character, the quality of truthfulness and honesty. It is the preeminent character of a leader because it the quality that individuals must believe is present before committing to followership. The relationship between leaders and followers is reflected in the ethos, moral nature, of the group.
Accordingly, leaders should focus a significant portion of their time and efforts toward nurturing trust-based personal relationships at all levels of the group. The goal and byproduct of building such a command relationship is confidence, respect, and loyalty. Leaders that take time to express a genuine interest in the aspirations, ideas, and problems of others reap the golden coin of leadership; trust.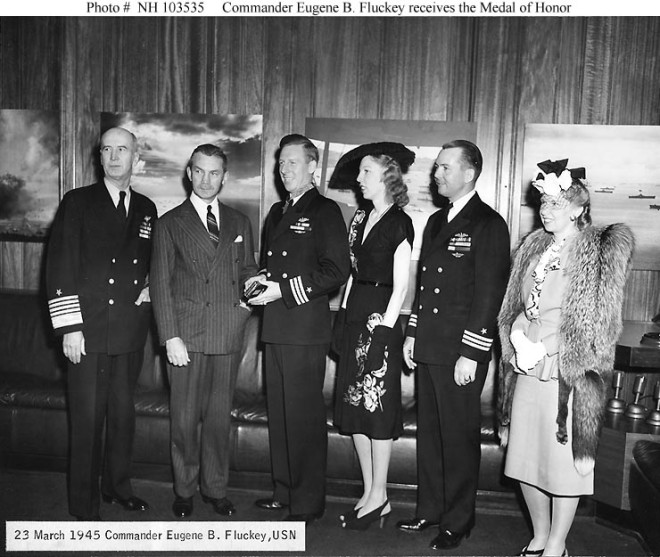 This post is part of a series titled "Perspectives on Military Leadership" by CAPT David Tyler.
Last month we examined the characteristics of leadership and found that as an organizing principle its unique strength was derived from convincing others to willingly act in a desired way to achieve larger objectives. With this in mind, what then is the best way to implement and harness the benefits of sound leadership within a complex organization? Said differently, what operating methodology is commensurate with leveraging the free will of individuals?
One approach gaining renewed interest is known as mission command. Mission command is a command and control philosophy based on "command by influence", a phrase that reflects the essence of leadership. Mission command is a leadership-based governance concept built on trust and mutual understanding. Mission command depends on an organizational hierarchy that is comfortable delegating tasks and decision making.
The operative function within this decentralized administrative process is leadership. In this organizing mode the commander gives subordinates broad, clear goals, but grants them wide latitude of how to accomplish those goals. In return for accepting the risk of subordinate actions, the commander is rewarded with superior results. The empowerment of subordinate leaders exercising initiative in accord with the commander's intent has a compounding rate of return in that it enables faster proactive and reactive action; which in turn expands new opportunities for the group and forecloses opportunities for opponents. In short, mission command surpasses other organizing principles because it exploits the power of "leadership-gone-viral."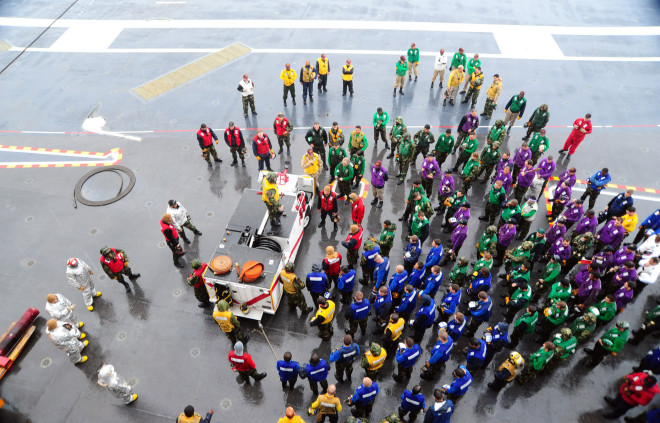 This post is part of a series titled "Perspectives on Military Leadership" by CAPT David Tyler.
For military professionals leading is not a collateral activity; it is a full-time, continuous responsibility. To be effective in any field of endeavor one must first know how to use the tools of the trade. While knowing the subject of one's profession can be gained through study and experience, unless that knowledge rests in the forefront of one's consciousness, where it serves as a backdrop for influencing daily activities, it will be as useless as an unread book.
Leadership is about convincing others to act in a desired way. Hence, the art of the profession lies in persuading others that it is in their best interest to pursuit a particular objective. Convincing then, is what distinguishes leadership from others methods that rely on compellence or coercion, such as dictatorships or subjugation to achieve objectives.
Yet getting others to willingly work to achieve a desired end takes more than eloquent talk or irrefutable evidence. The willingness to follow is a pivotal emotional commitment taken by an individual. It is an emotional investment by one individual in another based on the belief that the leader is a credible individual with worthy ideals. The currency exchanged in a follower – leader contract is trust. Thus, to reap the benefits of effective leadership, mutual trust must be continuously nurtured and reinforced.
With information abundantly available, the primary challenge for most leaders is not a lack of knowledge but the ability to pierce the fog of daily distractions and actively apply engrained leadership tenets.
Effective leaders are guided by prevailing winds of enduring principles, but informed by present realities. They do this by continuously learning and refreshing their thoughts about leadership. Professional leaders must study the subject of leadership regularly in much the same way a medical professional continuously studies and tools of his trade.