Archive for the 'Reading' Tag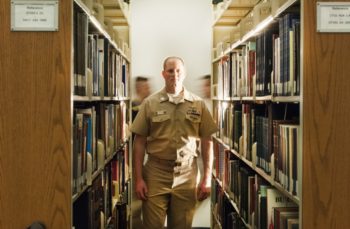 Writing professional articles has a long history in all the U.S. military services. American naval publications date as far back as the 1830s. While military personnel are commonly lauded for their willingness to take physical risks in defense of the nation, sometimes we are less open to taking the intellectual risks involved in the betterment of our profession. In #RTSW 2 we discussed the fear some writers have that they might embarrass themselves through a small mistake or problem in a professional article. Taking an intellectual or academic risk is far different than strapping into an aircraft, rigging to dive the boat, or free-falling out of a perfectly good airplane.
The reality is there are a number of things military authors do which are sort of embarrassing from an editor's perspective. Military personnel hold themselves up as professionals, but occasionally behave like inexperienced freshman undergraduates when it comes time to submit an article for publication. Most of the issues can be addressed by acting like the professional we all claim to be. These are not actually hard things to do, but generally fall into the GI Joe category of knowledge.
Article Length
Follow the contributors guidelines. Seriously. If the journal or publication says they take feature articles with a maximum word count of 3000 words, do not send them 4500 words. Some will give you some latitude, maybe 10% overage, but not always. It is not the editor's job to turn your over-length piece into something appropriate. You are telling them either you could not be bothered to check the guidelines, you have never read their publication, you just don't care, or you think you are so brilliant the rules don't apply to your ideas. None of these interpretations will help you impress anyone.
From my experience as an editor this is an across the board issue. Frankly, most junior personnel tend to follow the rules, but sometimes they don't understand the difference between "departments" at some journals. Some mid-grade officers, senior officers, and Flags, however, have issues understanding the rules apply to them. One would hope the professors from our PME institutions who encourage officers to use their school papers for articles would help them understand how it works. Yet, I have also seen PME professors who submit articles which are thousands of words over maximum, so sometimes they are part of the problem.
PME/Academic Papers
Papers and assignments written in the professional military education system, or from academic work, are a great source of material for articles. I have used the work I wrote for class in a number of articles I have published. But, a school paper and an article are not the same thing. We've already covered the length issue, but this is a common problem with academic papers. There are also differences in style and tone, occasionally in formatting, and in the types of arguments that will fit at certain publications. Do not simply send your PME paper to an editor. Always rewrite and reformat the paper to ensure it fits the publication you are sending it to. The editors will still help you make it better, but it is on the author to make the first effort of getting it right for the publication in question. It should not require mentioning, but the editor is also not interested with the grade you got on the paper. No need to share, the work should stand on its own.
Individualized Submissions
Ensure you are sending the right submission to the right publication. If a certain publication has a name for a "department," or type of article, don't use that same name at a different publication. For example, Proceedings has opinion pieces called "Nobody Asked Me But…" An author who sends a commentary submission to War on the Rocks or The Bridge "for your Nobody Asked Me But section" is immediately off on the wrong foot.
Manuscript Format
Simple freelance manuscript format is the best way to approach an editor. Do not try and impress with multiple fonts, complicated formatting, etc. Depending on what software they are working with, your fancy format may get thrown off anyway. You aren't applying for a job in desktop publishing, the words in the article are what matter and speak for themselves. Name, contact info, word count, title, one font, double spaced, simple paragraph format. Use bold, underline, or italics to set things off, but only sparingly. It is designed for fiction authors, but William Shunn's website gives a good image of how to set things up. Avoid pdf's to the best of your ability, because the editor will probably want to digitally mark up the piece.
Authorship
The concept of authorship is directly tied to the question of personal integrity in the academic world. Almost every university or institution of higher learning has an authorship policy statement (read Yale's here). Fundamentally "authorship" is the question: who belongs on the byline of an article? Who should get credit? This is a question every senior officer looking to publish an article must ask themselves when they think about the staff process which might have helped them produce the article. Senior officers and civilian leaders sometimes have speechwriters who help them. At what point, and in what venues, should they get mentioned for written work? Is a shared byline proper? Or is a mention in the author bio at the end of the article the right place? "LCDR Jones contributed to the writing of this article." Perhaps a junior officer on the staff amassed the research and wrote the first draft of sections of the piece. Do they deserve some credit? These questions don't always apply, but in colleges and universities this is a key ethical question. If we are going to pursue professional integrity in the military services, and consider it intellectually, it makes sense for us to examine authorship as well.
Be Cordial
Professional articles on military subjects are not the place for personal attacks or for antagonism. Even if the spark which got you writing was disagreement with someone else's idea, take a step back and make sure you are writing about ideas and content and you are not being antagonistic. Sometimes this is unintentional, and requires you to look at your own work closely. Also, some publications do not publish this kind of tit-for-tat writing, so expect rejections if you are writing something focused on being critical. You should be focused on new ideas and solutions. It is ok to be constructively critical of another writer, thinker, or publication, but avoid personal or professional antagonism: try and follow Dennett's rules. Aim at the ideas, not the people, and give credit where credit is due.
Cite Your Work
Footnotes, endnotes, hyperlinks…they matter. They help prove you have done the research and reading discussed earlier in this series. More importantly, perhaps, they acknowledge the hard work of others who have tackled the same or similar subjects and on whose shoulders your work stands. They offer the editor and the reader a chance to check up on you. None of us form our ideas or opinions in a vacuum. Even senior officers haven't come to all their knowledge through experience or epiphany. We should acknowledge that through good use of notes and links. This does not mean every article must be peppered with quotes from Clausewitz or Mahan. You do not have to tackle the great masters. Sometimes it makes you look silly. I know from experience.
So What?
Say something in your article. Identifying a problem is certainly a contribution, but often times it is not enough. It only becomes a good article when you also suggest a solution or a path to a solution. You have to argue for something, not just report on a situation. In the first post in this series we talked about John Adams' call to "dare to read, think, speak, and write." Professional articles are at their best when they remember that first word. Writers must dare.
Take It or Leave It
This series of three posts has tried to offer a starting point for military professionals and members of the national security community who want to take up the call to contribute to our profession, all call which was recently echoed by the CNO and Lt O'Keefe. The observations offered are intended as a little bit of what naval folks call gouge to get started. Like all gouge, the advice offered is worth exactly what you have paid to read it. These are simple observations from my past several years both writing and editing on military and naval subjects. Individual experience will vary. As we say in the navy, if you live by the gouge you'll likely die by the gouge. But it least it gives us somewhere to start.
This post is the third in a three part series where the author shares lessons learned from a decade of his own professional writing, almost four years on the editorial board of the U.S. Naval Institute, as a Senior Editor with War on the Rocks, and as series editor of the 21st Century Foundations books from the Naval Institute Press. The opinions expressed are offered in the author's personal capacity and do not represent the policy of the US Navy, Department of Defense, or any government agency.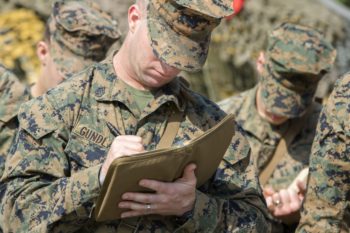 Chief of Naval Operations Richardson has put out a call for more naval professionals to contribute to their profession through writing. Other Flag Officers have followed his lead and there is a rising movement across the joint force. The first post in this series examined how someone can develop an idea into a professional article. The next two posts will look to offer a clearer picture of what a writer should expect once their article is written: from submission to when it is out in print or online.
The advice in this series is based on professional writing for a print or online magazine/journal. People interested in blogging can certainly also learn from these ideas. But blogging has a slightly different place in our digital society, and frequently has different (sometimes looser) standards. As seen from the fact this series is published on a pair of blogs (USNI and the Military Writer's Guild), I see a lot of value in both approaches.
One of the most intimidating things about publishing a professional contribution is fear the author will get something wrong, or embarrass themselves through small mistakes. The reality is a typo, an improperly used italics formatting, or a misspelled name is not something most editors care about. If the problems are repeated and glaring, that is different, but a couple of small mistakes are not very important.
Personally, this is why I like working with journals and magazines more than unedited blogs, or blogs run from personal websites. My work always benefits from the critical eye of a dedicated editor, whether a paid employee of a publication or sometimes a volunteer. That kind of sanity check has kept me from embarrassing myself when the editor asks "hey, are you sure that is right?" or "what is your citation or link for this fact?" From fixing typos, to helping improve the writing in terms of style or house format, and challenging flawed logic or argument, editors have always made my work better. Once the article or essay has made it through them, or their editorial board, there's a much smaller chance I am embarrassing myself.
Finding a Publication
With a completed draft on the computer screen, it is time to decide where to submit the article. There are many, many options. For naval writers there are the big time naval professional journals like Proceedings and Naval War College Review, to the magazines published by community organizations like Tailhook and the Naval Helicopter Association. The other services have similar venues like Military Review, The Gazette, or branch publications like Armor. There are also the online publications about defense and national security issues. Authors must realize each and every publication has its own niche and its own style. Your manuscript should aim to fit their unique niche and style.
There are two good rules of thumb for selecting where to send the article. First, make sure you've read articles from the publication you want to target and ensure your article is the kind of thing they publish. Second, find the publication's "contributor guidelines." They all have them, and the editors actually put hard work into getting them just right. Here is the link to Proceedings, and here is War on the Rocks, to give you an idea of what they include. Frequently, these pages are also a wealth of advice on good writing. FOLLOW THE GUIDELINES. (Yes, I just stomped my foot and yelled at you.) Do not let the word "guidelines" fool you, these are the rules for the publication. The quickest way to get rejected by an editor is to send them something clearly violating the rules they have put out in the open. And don't blast the article out to multiple publications at the same time. Pick one, submit, and be patient. Give the editors a couple days to acknowledge your submission, and even more time before you demand an answer. Some have review processes which take months. Even if the article is rejected, you frequently will get constructive feedback that will help you make it better before sending it to the next publication.
You may decide you are interested in a less formal arrangement, and go with a blog such as USNI Blog or work with junior folks like at CIMSEC. But deciding where to send your article should be a conscious choice based on knowledge of what they publish and how you fit into their corner of national security or professional discussion. You do not need a personal introduction to an editor. Find the email address for submissions, write a brief introductory email (include who you are, title of the article, length, and where you see it fitting into the publication), attach the article (or just make a pitch if that is what the guidelines say), and hit send.
Working with Editors
Editors are here to make our work better. Sometimes, we don't like to hear their criticism, but it is really crucial we listen and consider it. You can push back against an editor's changes or suggestions, but you should be able to explain why. Also, you can ask an editor to explain the reasons they have made or suggested a certain change. The writer-editor relationship should have plenty of back and forth, with give and take from both sides.
A professional editor will also never talk about the details of the work they do with you. For example, the Editorial Board at the Naval Institute has very strict privilege rules covering what is discussed in the boardroom. Some new writers fear editors will bad mouth them to other publications or with other writers, but that has never been my experience. In fact, I've had many editors try and help me by suggesting other publications which might be a "better fit" if they have rejected my work. Editors have also offered to make introductions to other publications for me. While talking with an editor isn't quite like talking with a Chaplain, respected outlets are run by respectable people. Publishers always want you to come back with good material, because it is how they keep their journal up and running.
Incoming Fire
The vast majority of material published today ends up online. Even print journals like Proceedings place their articles on their website. Along with this comes the dreaded "comments section." Realize there is no obligation for you to read the comments section. Frankly, most of the time I try and ignore it. For each ego stroking reassurance you have offered a brilliant analysis, there's a troll looking for a fight or a pedantic fact checker ignoring the actual point. Sometimes, a genuine expert in your subject might respond with good insight. When I am tempted to look, and I discover someone like that, I have been known to contact them directly to learn more, but not engage in the furball of likes and unlikes and replies. Most publications want their authors to engage, on more than one occasion staff at USNI have suggested I dive in. However, the key for any author is to realize engaging with commenters is entirely a personal choice. There is no requirement to do it, and there is no requirement you ignore it.
Pen Names
A number of professional naval journals have had a history of allowing the use of pen names. Many excellent digital commentators, like our friend Cdr Salamander, use them with skill and for excellent reasons. The first thing to realize is most publications have a specific policy on the use of pseudonyms. They probably are not going to break their own rules for you, and you better know what they are before you try and submit as "W.T. Door" or "Sailor Timmy." Many blogs also have a policy on it as well. If you decide you need to use a pen name to protect yourself, you may be limiting how seriously your work will be taken and limiting the kinds of publications you can approach.
Personally, I have also found my writing is far better when I do it under my own name. There is less of a temptation to resort to snark and sarcasm and greater incentive to make sure the research is fully and rigorously sourced. Since we have been talking about writing for professional journals and magazines, it is uncommon for them to resort to pen names. If you are publishing in a respected journal or online publication the odds are you want some credit for your ideas, and for having the guts to get them out there, anyway.
This post is the second in a three part series where the author shares lessons learned from a decade of his own professional writing, almost four years on the editorial board of the U.S. Naval Institute, as a Senior Editor with War on the Rocks, and as series editor of the 21st Century Foundations books from the Naval Institute Press. The advice contained is worth exactly what you have paid to read it and individual experience will vary. The opinions expressed are offered in the author's personal capacity and do not represent the policy of the US Navy, Department of Defense, or any government agency.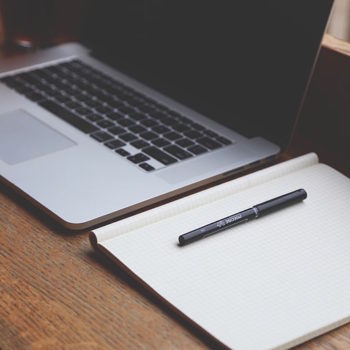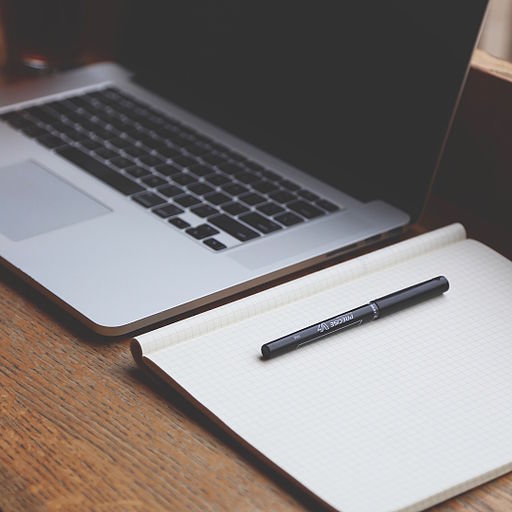 The June issue of Proceedings offered a call from CNO Admiral Richardson, and his speechwriter Lt. Ashley O'Keefe, encouraging naval professionals to engage with their service through the act of professional writing. The CNO has not discovered a new idea, but instead lends his voice to something a number of recent senior officers have called for, from Stavridis to Winnefeld. Even some "not so senior" officers have suggested the same. Others have written indications and warnings about the risks the voyage entails.
There have been a long list of professionals throughout our history who have participated in the development of naval affairs in this way, from Maury to Mahan, Nimitz to Zumwalt. And while the spark for this post came from the CNO and the Navy, the other services have a history here too: from soldiers in the 19th century to leaders like Patton in the 20th century. However, the repeated calls to arms over time, or perhaps calls to pens, have missed something. How do you do it?
Our Navy is a technically oriented service. This is also generally true of the other services to greater or lesser degrees. Our educational policies focus on engineering and technical study, and rarely encourage us to learn how to communicate in writing beyond a bare minimum. In our staff positions we use briefing slides and other communication methods which inspire partial thoughts, quick hits, and incomplete sentences and no concept of paragraph structure or style. For cultures raised on procedural compliance and powerpoint, what is the procedure for writing a professional article? Some simple steps inspired by the words in the Naval Institute's mission can help set our course.
R…T…S…W
The mission of USNI is to:
Provide an independent forum for those who dare to read, think, speak, and write to advance the professional, literary, and scientific understanding of sea power and other issues critical to global security. [emphasis added]
The bold words are borrowed from President John Adams. In his 1765 pamphlet "Dissertation on the Canon and Feudal Law," Adams examined monarchy and feudalism and compared them to the growing movement for freedom and liberty in the American colonies. The future president called for Americans who valued liberty to develop their knowledge, and their argument, by daring to read, think, speak, and write on the subject. It was a clarion call, but it also hinted at a certain amount of process. Adams was a careful writer and it is quite possible he put these words in a very specific order. Following his counsel can help professionals chart their process for developing an article which contributes to understanding of our profession.
Read.
In order to make a contribution to the field of military, naval, or national security knowledge, you have to know the state of the field. The way to do this is by reading. If you have come up with an interesting analogy for a current debate the only way to know if someone has made the argument before is by reading the field. If you wonder what counter-arguments may be against your position, that also comes with reading the field. Articles in journals like Proceedings, Military Review, or Naval War College Review, online publications like War on the Rocks and The Bridge, blogs like Next War, all contribute to the state of the field. Not only will reading them give you new information, and new ideas, but they also tell you what others have said before. It can save you from the embarrassing retort: "yeah, Lieutenant Commander Jones said it six months ago and had a better argument." (Not that you have to be entirely original, but knowing the field helps you understand where you fit.)

It is not just articles and online posts we should be reading. Books have long given us the deep knowledge needed to understand where the profession has been and where it may head in the future. There is a common refrain in the modern world that we simply do not have time for books. The watch schedule keeps us too busy. Digital media has affected our attention span. Military service is demanding, and we need time with our families. Yet we find time for physical exercise, while we discount intellectual exercise. According to some studies the average college graduate reads around 300 words a minute. If we read 15 minutes each evening, it totals up to 18-20 books a year. The excuse there is "no time" would never be accepted when we failed the PFT. Accept the challenge to read more widely. Maybe this sounds "high brow" or too "egg headed" but as President Truman, a WWI Army veteran, said: "Not all readers are leaders, but all leaders are readers."
Think.
Once a servicemember or natsec professional has an idea of the subject they want to write about, has done some research and reading about it, and has come up with the initial kernel of an argument, they must spend some time thinking about it. This advice probably goes against the grain of what digital media incentivises, or what social media seems to encourage. However, the point of this effort is to make a contribution to the field of military and naval affairs or national security, not to rush into being a "thought leader" in the crashing tide of the blogosphere. Thinking hard about the subject you intend to tackle includes attempting to employ the skills of critical thinking.
Critical thinking gets a lot of attention these days and there are numerous competing definitions of what it means. Unfortunately, too many people seem to think "critical thinking" means "thinking about important or critical things." That's not the case. Instead we need level criticism at ourselves and our ideas. We need to examine our ideas with depth, and rigor, in order to get to the heart of whatever issue we want to write about. This includes becoming a critic of yourself and your own ideas, as well as the ideas of others. As you develop the concept for your article, be exacting and penetrating with the evidence you have amassed either through research or your own experience.
Speak.
Having researched, considered experience, and critically examined the subject in your own mind, it is important to get a sanity check from someone else. In the academic world, this is part of the reason there is peer review before journal articles are published. In the professional and popular press, editors and editorial boards will judge your work with a dispassionate eye. The best way to ensure your argument makes sense, and you have developed a sound approach before contacting an editor, is to talk about it with other people.
Speaking about your idea can take a number of forms. It can happen with a pint in your hand at a pub with a mentor or group of respected friends. In the lost days of our Officer Clubs this was actually a common way of helping people develop professional ideas. It could also involve a cup of coffee. Seek out a mentor who you trust, whether a senior officer or a former professor or co-worker, and see what sticks in your conversation with them. Speaking also does not have to be taken literally, even if some of us work better in the give and take of live conversation. It can take the form of an email or social media exchange. The goal is to introduce new criticisms the writer has not considered, or clarifying the way to express the ideas.
Write.
Sit down and write the article. Just do it. Don't allow the blank page on the computer screen to intimidate. One of the benefits of having thought through the idea systematically, and then spoken about it with a trusted friend or mentor, is you have already started to develop the words to express the idea. As many successful authors have told us, from Stephen King and Anne Lamott to Ernest Hemingway: the first draft is going to be bad. It does not matter. Sit at the keyboard and bang away until you have said everything you want to say.
Once the words are on the page, raw and terrible as they might be, the writer has crossed a major hurdle. After that, it is a matter of editing, organizing, and rewriting, which should be easier than putting the idea down the first time. The editing does not need to be rushed, and the mentor or friend you spoke with probably will be excited to take a look at the article and help make suggestions to improve it. You have already made them feel like a part of the process. When the draft is something which reads well, and you're happy with it, then it is time to start looking for a place to publish it. Good editors, strong editorial boards, and the review process they use will help strengthen the piece even more. Be ready to make more adjustments to help clarify any issues they discover.
The RTSW Loop
The steps of RTSW might be seen as a sort of OODA loop for professional writing. In some ways it is similar to Boyd's strato-tactical ideal. For example, each element can send you back to a previous spot. Speaking with a mentor may send you to a book or article you had not heard of before which you need to read, or the process of writing may cause you to return to your thinking and reorganize your approach. But there are also differences with Boyd's Observe-Orient-Decide-Act sequence, most notably speed. Speed can be your enemy when writing a good professional article. There is no hurry. Please do not try to beat the rush of modern media, this can lead to shallow writing, weak argument, and poorly sourced facts. Doing it right may take time, and multiple rounds of the "RTSW loop," but that only makes the article stronger and a better contribution.
Writing for publication can be a rewarding challenge. It is also something a legion of Sailors, Soldiers, Marines, Airmen, and security professionals have done throughout history. Many discover the process of writing clarifies their thinking. It also develops our communication skills, our critical faculties through practice, and our leadership ability. All of these make us better military professionals. Writing for publication is not something we should do because we need another FITREP or evaluation bullet, or because we think we can impress our boss. We don't do it simply because the CNO says so. It is something we do in order to move our profession forward and to improve our service or our nation's security. So, it is time to dare. Dare to read, think, speak, and write.
The author would like to thank Cdr Mike Flynn and his Naval Academy summer school class on "Professional Writing" for their invitation to join them for a day of class, where the author had a chance to speak about and refine some of these ideas.
This post is the first in a three part series where the author shares lessons learned from a decade of his own professional writing, almost four years on the editorial board of the U.S. Naval Institute, as a Senior Editor with War on the Rocks, and as series editor of the 21st Century Foundations books from the Naval Institute Press. The advice contained is worth exactly what you have paid to read it and individual experience will vary. The opinions expressed are offered in the author's personal capacity and do not represent the policy of the US Navy, Department of Defense, or any government agency.
Since coming ashore as an NROTC Assistant Professor, I have come to wonder why poems and literature at sea are losing popularity amongst our ranks. Perhaps the mystery and feel of navy life has been diminished – Electronic Chart Data Information System (ECDIS-N) does not have the feel of a sextant and receiving storm data vis-à-vis Meteorological Officers in Hawaii isn't the same as predicting gales using weather gauges.
Many officers and sailors have talked to me about "how interesting navy life used to be," or have confessed, "it isn't the same anymore." These are accurate observations and I think that an organization with a rich history such as ours deserves admiration. Nevertheless, this is the best time to be in the Navy. Women and minorities serve at equal status with their white male counterparts; sailors have more support networks then ever before; and social media allows many of us to communicate with our families in nearly real time. Our sensory connections with the duties we perform at sea are indeed not what they once were, but does this necessarily mean we are less inclined to write about the encompassing power of our planet's restless and mysterious waters?
Despite the interest our careers inspire amongst men and women of all ages, there has been a considerable decline in literary reminiscences over the last few years. Instead of using turning to pen and paper to share and confess our thoughts, we merely use hash tags and click 'share.'
The nineteenth century gave us Walt Whitman, Herman Melville and Joseph Conrad; the early twentieth century produced Jack London and Patrick O'Brien. They were sailors with the ability to portray sea life from a variety of perspectives that engaged readers at their core. Although their work was primarily fiction, I'd offer that the difference between fiction and reality is razor thin. The stories poignantly reveal human nature at sea and provide meaning that all of us can relate to. Like these famed authors, we too must strive to make meaning in what we do and then portray this cogently to the public domain and each other.
Popular writers have weighed in, but their contributions are not necessarily accurate. The April 19 New Yorker article "Shipmates: Life on an Aircraft Carrier" by Geoff Dyer, ended with the same dubious colloquialism every landlubber surmises. "When, at last, I was back on the very dry land of Bahrain, I checked in at a hotel, went up to my room, and showered for a long time. The water felt cleaner, more sparkling [. . .] I looked out the window at the empty cityscape and experienced another revelation: I could go for a walk!" Similarly, the only question Thomas Friedman asks a young junior officer when he rode the USS New Mexico for one night was "how do all of you stand being away from your families for so long underwater, receiving only a two-sentence 'family-gram' once a week?"
I would contest we are not simply motivated by the same social connotations that our civilian counterparts enjoy. We are sailors. We come from a different breed and our lives by nature do not possess the homogeneous social norms of our civilian counterparts. Although we may have put to sea for a variety of reasons – service to our nation, learn new skills, earn the GI Bill – all of us have been affected by the wonders of navy life; our lives sharpened by the life on the seas. Some of the mystery is gone, but the beauty still remains.
Proceedings and other naval publications primarily exist to discuss and debate naval doctrine, but it should also reflect on our social experiences in a meaningful way. To be honest, I have never mused about the powers of Aegis beneath the vast night sky, with the dust of the Milky Way scattered as far as the eye can see. Even though the Main Propulsion Assistant and the senior gas turbine technician could recite each valve within the main drainage system by memory, we never argued too much about engineering improvements that our senior leaders should be pursuing. We told sea stories, discussed books and history, laughed as we reenacted scenes in our favorite movies, and then went about our duties.
Mahan's diary as a junior officer is a fascinating read. Many of his entries lament about his fear of drinking too much and his abhorrence of superior officers. "The Captain has annoyed me, and I have felt and spoken angrily and sullenly." And, like so many of us, he does not always complete tasks on time. "Have failed in my duty concerning the reading of the Articles of War." Yet, within his complaints and small victories, a portrait of life at sea emerges. His ability to reflect on sea life, both positive and negative, ultimately led to him thinking more critically about naval tactics and the naval profession as a whole. Simply put, it gave him meaning and persuaded him to remain at sea.
Over the years, I have found that life itself is like the sea. Our lives ebb and flow like a foaming tide. We attempt to seize each moment, try to live one day at a time, hang on tightly to lifelines and trust that our faith in each other will get us there. So much we do in our lives as sailors is wandering and I do profess that wandering the ocean is the most exciting profession in the world.
Perhaps John Masefield says it best in Sea Fever.
Oh I must go down to the seas again,

To the lonely sea and the sky,

And all I ask is a tall ship

And a star to steer her by

And the heel's kick and the wind's song,

And the white sail's shaking

And a grey mist on the sea's face

And a grey dawn breaking
Before my final deployment aboard USS Milius, my wife gave me the finest gift anyone could: a journal. It was an impeccable idea. After all, there's nothing like a day at sea, to meditate about this earth and to think of all the challenges that await us afloat and ashore. So, as naval officers who experience the daily grind, let us tell the evolving story of our Navy. One hundred years from now these entries will capture us for who we were and where we were going.
Geoff Dyer, "Shipmates: Life on an Aircraft Carrier," The New Yorker, April 2014, 6; Thomas Friedman, "Parallel Parking in the Arctic Circle," The New York Times Sunday Review, March 29, 2014.
Diary entry on August 6, 1868 and May 11, 1869 in Letters and Papers of Alfred Thayer Mahan, vol. I (Annapolis: Naval Institute Press, 1975), 201; 301.
John Masefield, "Sea Fever" in Salt Water Ballads (1902).