Archive for the 'retention' Tag
"As our platforms and missions become more complex, our need for talented people continues to be a challenge. We need to recruit, train and retain the right people…"
Admiral John Richardson, U.S. Navy
Chief of Naval Operations
In 2017, nearly 2,000,000 young men and women will graduate from colleges and universities throughout America. We want 200 of the very best to commission through Officer Candidate School (OCS) and serve America as a Navy Surface Warfare Officer (SWO).
To be sure, we have historically attracted and retained great people in Surface Warfare. With an eye toward our return to Sea Control and distributed, more lethal warships, we should ask ourselves a series of critical questions, "Can we do better?"… and… "Are we tapping into the full potential of America's shining youth?" Former Joint Chiefs Chairman, Admiral Mike Mullen, referred to the "sea of goodwill" that has given rise to a tide of support for our military since the attacks of 9/11. Is that goodwill sustainable?
Talented young men and women matriculating from our nation's colleges and universities have life options. Surface Warfare could be one of those options, but it is not enough to sit back and wait for talent to come to us. In the competitive market of America, we must reach out, connect with, inform and attract the most talented into our community – and our Navy – in order to position our warships to fight and win when the nation calls.
There are extraordinary young men and women throughout this nation who would thrive as Surface Warfare Officers, but literally have no idea that the amazing opportunity to serve on warships… leading at sea… undertaking impactful work for our country… is even a remote possibility in their lives.
We are positioned to turn a life opportunity into reality for our nation's best. Here is how we are doing it.
We know who we want
Through a series of surveys and data collection efforts, we have mapped attributes and characteristics of successful young SWOs.
These include: previous proven leadership experience – of any sort, at any level – in a varsity sport, club or organization; demonstrated initiative; oral and written communication skills; positive contribution to organizational efforts as part of a "team" – assessed through previous participation in organizations, clubs and sports; work experience that illustrates a sense of discipline and accountability; time management and organizational skills that reflect an ability to follow established procedure and demonstrate attention to detail; enthusiasm and passion for the nation and the Navy that would prompt internal motivation in the face of adversity; and, a desire to work hard, remain committed to mission accomplishment with a strong desire for service with impact.
In March, we worked with Navy Recruiting Command and we generated guidance to the entire officer recruiting force in the country, reflecting these attributes and characteristics.
Leveraging our competitive advantage
Junior Officers have told us that the principal attractors to Surface Warfare are: 1) the opportunity for immediate leadership; 2) the opportunity for adventure and travel; 3) the opportunity for a flexible, option-based career; and, 4) the opportunity for postgraduate level education.
In business terms, Surface Warfare has a near-monopoly on these attractors. Can we better leverage that competitive advantage in a more meaningful and vibrant way?
Outreach and the Power of Social Media
In Fiscal Year 2016, 18 young men and women applied to be SWOs through Officer Candidate School from the states of North and South Carolina –combined. We met our "numbers" and we got great people. But there are more than 125 colleges and universities in these two states. Do graduates from these schools – and thousands like them around the country – even know that Navy Surface Warfare is a life option for them and, consequently, are we missing out on large segments of the population who could serve and propel us to even greater heights as a Navy?
Through the power of social media, we can – at a minimum – begin to raise nation-wide awareness of the opportunities in Surface Warfare. This is not about numbers. This is about reaching out and connecting with talented young men and women to ensure they are aware of the opportunities to serve in our community today, ultimately leading our Navy and serving as the sea captains of tomorrow.
Bringing it together
We know who we want, we know what attracts men and women to serve in Surface Warfare and we have the ability to connect with America at our fingertips. Can we take these pieces and integrate them in a meaningful way? Conceptually, we want to move toward "getting who we want" to serve as Surface Warfare Officers – quality men and women, with characteristics that set themselves up for success as a SWO and who are drawn to our community. Along the way, we should connect with America's exceptional youth from backgrounds and demographics that are under-represented in today's force.
This is possible today. So we are seizing an opportunity – and moving out quickly!
In a collaborative effort with Navy Recruiting Command, we launched our community's first-ever targeted outreach into America using the power of social media. Through a newly formed teaming effort with LinkedIn – the largest connector on the planet – we now have the ability to "meet people where they are," connecting directly with people all over the country using high end talent matching and recruiting functionalities imbedded in LinkedIn.
We also have the ability to provide interested candidates with access to our #1 asset – our people. Today, a cadre of more than 50 junior officers in the current force who have "walked a mile in the shoes of a SWO candidate" are aggregated in an on-line platform. Have a question about serving in the Navy? How to apply for a commission? What does a Surface Warfare Officer do? Those answers are a keystroke away on social media.
The overall concept is simple. Connect directly with the people we want to serve in our ranks, invite their attention to the opportunities of future service as a SWO and provide on-line access to the exceptional men and women we have in today's fleet. Then, turn interested candidates over to the exceptional professionals in our Navy Recruiting Districts all over the country to support application for Officer Candidate School.
Earlier this month, we conducted our first significant outreach — a direct communication to 150 students possessing the background, attributes and characteristics we want in future SWOs. These students are enrolled in universities and colleges in North and South Carolina – among them: Duke, Wake Forest, the Universities of North and South Carolina, Clemson, Appalachian State, Elon, Davidson, and Historically Black Colleges and Universities (HBCU's) like North Carolina A&T and Benedict College.
In a great example of the power of high velocity learning, we have already captured key lessons and applied them – enabling outreach to specific people in even larger audiences on-line.
More broadly, perhaps we open new doors and find opportunities by using a similar approach in critical areas for national security like cyber.
We are also thinking differently about how to more vibrantly leverage social media and networks of influencers to connect with young men and women seeking a commission through the U.S. Naval Academy and Navy Reserve Officer Training Corps (NROTC).
From 2,000,000 young men and women, we want the best 200 to serve America as a Navy Surface Warfare Officer – executing military diplomacy, sea control and power projection.
Let's go get 'em!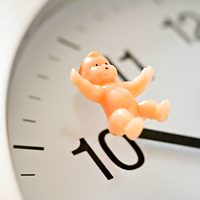 In our up-or-out system, not everyone can or should have a full active duty career option. By design, you need a large cohort of the young that will neck-down over time in to a small wedge at the top. Performance, boards, and life decisions of service members have always helped the culling as people progressed over time.
That many people leave early, even very promising people, is a requirement of our system. This simple fact should not be seen by itself as bad. With the many variables as are in retention, especially with abrupt budget derived demand shocks, adjustments will need to be made. However, we have enough historical aggregate data on retention vs. economic variables that in admittedly clunky ways, we can adjust the sweeten/sour knob to get our end numbers more often than not.
We have run in to a little problem though. A difference that was manageable with a once small sub-groups of personnel, as that sub-group has grown by design as of late, has become a problem. A problem that is creating a more inefficient personnel system. One that is running in to a wall on the path to an externally derived end-state benchmark.
That problem is life. As reported in NavyTimes by Meghann Myers and David Larter;
For the first women to earn the coveted dolphin pin, it's decision time about whether to stay in the Navy. And so far, only three of the original 24 have signed up.
…
"I would probably expect that most of the women are going to get out," Lt. Jennifer Carroll told Navy Times. "I don't know exactly what everyone's personal reasons are for it, but I think a lot of it has to do with co-location."
…
Carroll said she is considering leaving the Navy instead of becoming a department head, principally because it's unlikely she'll be able to find orders in the same area as her husband, an E-2 Hawkeye pilot.
Everyone here is aware of the top-down desire for a high % of female senior officers, sooner more than later, but is that achievable without excessive abuse to the larger system? Is such a targeted number of female senior leaders so high because it meets someone's sociopolitical metrics? Sure, you can do that … but you will have to assess a lot more women coming in the pipeline. To make that number work, geometrically more, but the retention percentage difference won't change. You will not be able to change biology and psychology. You will always be chasing the dragon as the ratios will always be skewed.
"Regardless of community or gender, committing to a department head tour requires dedication and sacrifice by our junior officers and their families," SUBFOR spokesman Cmdr. Tommy Crosby said in an email. "Submarine force leadership remains committed to mentoring our junior officers, male and female, as they face this challenging decision."
…
Factoring in those unplanned losses leaves the retention rate at 16 percent for the first submarine officers, Crosby said. … Crosby noted that retention for nuclear-trained women in surface warfare stands at 14 percent …
…
But within those communities is a great disparity. While 41 percent of male SWOs stick around, about 22 percent of their female colleagues do.
The problem is that we have a very powerful political movement that does not understand the military, but does know how to make a living off the heavily male skew in the military. A skew that, in many ways, exists for the same reason one exists in the NFL.
There are more varied physical requirements in our Navy than the NFL, thank goodness, so there are more opportunities for the average female to serve – but even that hits a wall unless you start to artificially pump the system.
Though women make up over 50% of the population, even if you removed all physical and cultural barriers to a desire to serve, you could never expand female numbers higher than they already are in a volunteer military, nor would you.
The reason? No matter how many people you try to brainwash in the socio-political reeducation "Lean In Circles," most women want, if they have found a good enough mate, to have as full of a life as they can – as they define it. Biology gives a woman a very small window to do that.
For many women, two of the most significant parts of pursuit is to have a successful marriage and to raise the next generation.
For an officer that receives her commission at age 22, she comes off her first sea duty at age 25 to 28+/-. Let's say they are average for their college graduate peer group and get married at 27. In line with most of their cohort, the average age of their first child is 30. Age 30, yes, you know that age. That is also the age that female fertility starts a steeper downward curve – dropping off very fast at 35.
What if they want to have 2 kids? 3 or even 4? Look at what is required in your 30s for a career officer. Grab a calendar. Grab a clock. Benchmark your life. Do the math.
As outlined in the referenced article, I am OK with this retention rate. As a son, husband, and a father; I respect that for women, life choices are more difficult and nuanced than for men – and in their 20s and 30s less flexible. Biology does not have a reset button or reward late bloomers.
The lower retention makes sense given the realities of life. In the end, we get a few years of service from outstanding JOs who just happens to be female. Smart, driven professionals who served their nation for a few years active duty, and then leave to raise the next generation of leaders, citizens, and even blogg'rs.
Maybe some will transfer to USNR, some not. Either way, we should support their decision and celebrate their service. We are a free nation, and this is the lifestyle choice of a free people. Let them leave with a smile and leave them with a smile … that will support the recruitment of the next cohort of servicemembers.
For those dual service couples who stay and try to make it work with the female staying on active duty? Well, here is some advice from my personal experience. The only 2-child female career active duty officers who have successfully made it work (success defined as an intact marriage and children not being raised by a 3rd country national), was when the husband shifted to USNR and became a full time house-husband. Good men, good officers all – but that kind of man is hard to find, and you have to find them. Men like that come as-is with their own sets of life goals; you can't force-break one in a "Lean In Circle."
Of course, some smart people know this math and social construct, but ignore it. Why? For some, it is complicated. They have zero top-cover to tell the truth. They are just trying to keep their head down until the PCS cycle makes it someone else's immediate problem.
For others, it is simple; they need the issue. That is what justifies their job. It is what brings their paycheck. Create a crisis that cannot be solved? If you can make that a business, well hey – good work if you can get it.
What is our Navy to do? Speak the truth. Look for ways that produce more operational good than bad. Fight the need to make metrics for the Potomac Flotilla happy talk when they hurt the Fleet. More importantly, stop making our female Shipmates feel guilty or that they have done something wrong by wanting what is the right of every woman – to choose the lifestyle that they find fulfilling.
Half a decade or so of service as an officer in the world's greatest Navy followed by raising a gaggle of great kids? Beats two divorces, weekend visitation, and a dusty 20-yr shadow box any day.
The Exit Interviews series provides an opportunity to capture and share the honest and thoughtful insights of those members of the naval service who have served their country well, and are either moving on to serve it in other ways outside of the service (the "exit interview") or who have chosen to pursue higher rank and greater responsibility within it. It focuses on individuals who are transitioning out of the service or have recently gotten out, and those who have recently chosen to stay in past their initial commitment.
Much like an exit interview in the corporate world, we ask a series of standardized questions that are intended to be open-ended and solicit honest reflection. If you would like to participate, or you know somebody who would, please reach out to blog@usni.org
—————————————————————————————–
LT Ashley O'Keefe is a Surface Warfare Officer, and the Flag Aide to the Superintendent of the US Naval Academy. She is a member of USNI. Her most recent article "Supporting Brothers-and Sisters-in Arms" was published in the April 2015 edition of Proceedings.
Why did you join the Navy?
I joined the Navy for a bunch of different reasons. First, I wanted to be a fighter pilot. I had gotten my private pilot's license in high school, and thought that it would just be great to fly jets for the Navy. I liked the idea of learning how to lead people. I also thought that it would be challenging, and fun, and a good way to pay for college.
What is your favorite part of serving in the Navy?
My absolute favorite part of serving is that I get the opportunity every day to have a positive impact on the Sailors who work with and for me. I love the team aspect of our Service…that at its core, we are working together towards a common goal of getting out over the horizon to bring US naval presence to every corner of the globe. One of my best days as Weapons Officer was when the whole ordnance division came together to get a gun working again. We had finally been able to get a technical representative out to the ship while on deployment, and down to the youngest seaman, the team pulled together to figure out the problem with the help of that technician. They stayed up all night outside on a pitching deck, they read the manuals cover-to-cover, the electronics technicians from another department pitched in to help solder wires…and honestly, the gun never did get working again. But the ship came together as a team to solve a problem. It was so inspiring and a good example of teamwork at its best.
What do you find most frustrating?
I have been lucky to experience the very best of our personnel system, but I know that others have really grated against the "golden path". Honestly, if I were to get out after my department head rides, that would be why…because I don't believe there is enough flexibility for me to have a family and continue to serve. There seems to be little flexibility in how we build up our officers towards command at sea. I know that there have been lots of steps taken recently to attempt to fix this, and I'm really hoping that this will get better over the next few years.
Additionally, in my at-sea billets, I found that the amount of administrative burden placed on the ships in terms of reporting, powerpoints, stop-light charts, surveys, and instantaneous video reporting made officers almost ineffective as leaders because they were so tied to their computers fulfilling administrative requirements.
When and why did you decide to stay in the Navy?
I decided to sign on for my department head tours when I was trying to make sure that I could co-locate with my husband Chris before we were married. I knew that a single long tour would keep me geographically stable so that he could come to Mayport and know that I'd be there…but to get that single-long-tour configuration, I needed to sign up for my department head tours. I also just really loved being a SWO 🙂
If you could change one thing about the Navy what would it be?
I would give more autonomy to our Commanding Officers. Even as a division officer, I frequently saw that my CO did not have very much decision-making power. Our capacity to connect even a three-star admiral down to the lowest tactical level makes it easy to do so, even when it might be better to…not. This phenomenon of feeling watched permeated down to the lowest levels. Even our junior petty officers knew that our interactions were being scrutinized. The days of going over the horizon and having true autonomy in command seem to be gone.
What single most important lesson or piece of advice would you give to Navy leaders?
To look at fixing the culture of our mid-grade leadership. How can we improve? Our JO's don't want to stay in. They are demoralized, and they don't see their leadership having fun, enjoying their jobs, being fulfilled in their jobs. By a huge margin, JO's don't want their boss's job, and they don't want to be Commanding Officers. We need to fix this!
What's next for you?
I'm on my shore tour for another year or so, then will head off to department head school in early 2017. My husband and I haven't decided yet where we might want to be stationed, but we're considering Norfolk and Rota.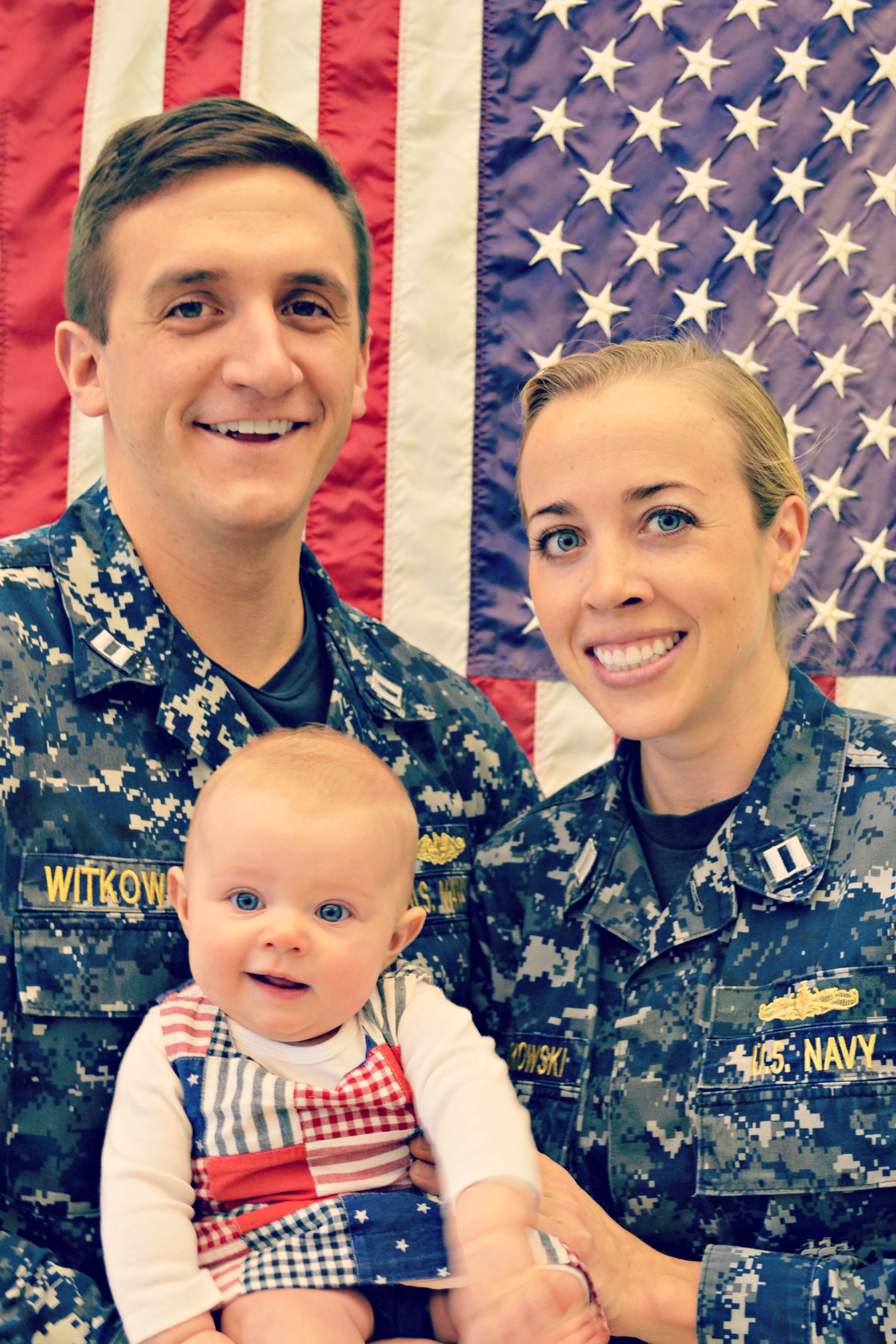 As an active duty military mother, I jumped for joy when I read the Navy's new maternity leave policy giving women up to 18 weeks of paid leave after having a baby. I believe that this is a huge step in the right direction for the Navy in its quest for becoming a more competitive employer, and to retain top talent. But I don't believe it will attract more women to stay because women aren't leaving the military due to short maternity leave. It's the pre-ordained military schedule that can make Navy life and motherhood so hard to balance.
My husband and I both graduated from the Naval Academy and both currently serve in the fleet. After several years working alongside many talented and ambitious female sailors who also hope to become mothers, I believe it's crucial for the military to find new and creative ways to retain the women it has trained and developed.
As it stands today, mixing Navy life with motherhood is daunting. Take for example, the career path of a Surface Warfare Officer (SWO) (read: ship driver).
In Navy life, sailors go through multi-year periods where they deploy frequently and are away for six-month to year-long blocks at a time. Then, there are other periods when you are stationed stateside during a "shore tour." These schedules are set in stone by the military, and make women and men go through complex calculations to decide if and when the timing will be right to have a baby.
The first shore tour is a really a female sailor's first opportunity to start a family. This gives her three years to get pregnant, take her maternity leave, and enjoy quality time with her family. As someone currently in this position, I can say it's pretty great! But, not all couples are ready or able to have a baby early in this window, and as your naval career progresses, it's harder and harder to decide when to make time for baby.
The breaking point for me was when I began to realize what lies ahead for our family if things don't change. The Navy requires you to fill out a Family Care Plan upon having a child, which assigns someone to look after your child when you and your spouse both have to go out to sea at the same time. It's this factor, not the Navy's maternity leave policy that forced the question "is my desire to serve the country worth spending these large chunks of time away from my daughter?"
For me, the cost outweighed the benefit. I still plan to work full time when I leave the military, but while my Mom may help out with my daughter on some work trips, she won't be raising my child for six months while my husband and I are at sea. And, as I shop for a job in the public sector, it isn't the maternity policy at Google that's attracting me, or the free lunches, but instead, the feasibility of raising a family throughout a career. I'm looking for a future employer that can accommodate the reality that women have children, and that Millennials, in our increasingly digital age, want greater flexibility over where and when they do their jobs.
It's a hard problem that the Navy faces, because the mission always has to come first, and sea and shore time should be equally shared across the force. I still think there are significant ways that the Navy can improve female retention:
1. Create a More Balanced Deployment Cycle. The submarine force has been able to maintain a six-month deployment timeline, whereas ships such as Aircraft Carriers and Ballistic Missile Defense Ships have lengthened their average time at sea to over nine months. This problem has reverberated deeper than female retention and is a major fleet problem. Reducing the amount of sea time will allow Navy families to increase their resilience.
2. Make the Career Path Tailorable. The way the Surface Warfare career path is right now, sea and shore time is grouped into three-four year blocks. Allowing more flexibility within this construct would allow individuals to create a career that works for them.
3. Expand the Navy's Career Intermission Pilot Program (CIPP). Naval personnel can currently apply to take up to three years off in order to pursue civilian opportunities or start a family. Through this program you retain full health benefits as well as a monthly stipend and in return owe the Navy two months for every one month you take off. This program fits some situations and I believe it's a step in the right direction, but the Navy should explore other options as well, such as the ability to transfer in and out of the reserves (maybe allowing personnel to take a longer hiatus), or the option to leave without pay and return without an added obligation.
4. Continue to Improve as a Family-Friendly Culture. Increased maternity leave and TRICARE adding coverage of breast pumps are positive steps in creating a more family-friendly culture within the Navy, but there's more to be done. Personally, I had to voice my right to have a pumping space multiple times before I was finally presented the solution of an equipment storage closet; which I gladly accepted over the women's restroom. In healthcare, many fertility treatment programs are only available to TRICARE beneficiaries and not the sponsor, which can be a problem if women wait until completing their sea time before starting a family.
5. Explore More Flexible Work Options. While stationed on a ship or submarine or dealing with classified material, sailors clearly need to be on a military installation, but there are many positions where a physical presence isn't required. Increased opportunities for telework and flexible scheduling would allow families to create a routine that allows them to be successful in both their work and personal lives.
To stop the flow of talented women out of the Navy, we must stay focused on why these women are leaving. Only then will the military be able to retain the intelligent, motivated, and experienced women that are helping it to thrive.
LT Anna Granville recently wrote what may become the junior officer blog article of the year over at Task and Purpose. Titled, "4 Reasons I Am Resigning My Commission as a Naval Officer," it is succinct and powerful insight into why some high-performing officers decide to leave after their minimum service commitment. And it took some guts to write.
Her piece resonates with anyone who has ever been frustrated by the large, immovable object that is the Navy. A one-size-fits-all promotion process, long deployments and frustrating dealings with personnel officers, lack of diversity and lack of control are all enough to make even the most active junior officers (JOs) ask, "Why isn't this changing?" And then, finally, "Why am I still doing this?"
While there is no blanket explanation that can cover every departing, high-performing junior officer, we do have statistics from the 2014 Navy Retention Study and a number of competing anecdotes that suggest the Navy is losing some of its best officers too soon. An improving economy, a perceived erosion of trust, and a bureaucratic bog are tilting the retention seesaw in the wrong direction.
But there is a counter-narrative: junior officers can build the service we want. We can only do this, however, by staying in long enough to see real change pushed through. Every officer who can articulate essential changes that must be made to the service, yet leaves that service in disgust, erodes a vibrant young officer corps whose challenge is to prepare to lead a service with common sense and courage. We must achieve critical mass in order to transplant our grassroots dialogue of today into tomorrow's occupants of Tingey House.
Why should we do this? Why stay in the service when the pull to leave is so strong? Chief of Naval Personnel Vice Admiral Bill Moran has been leading the way recently in championing a number of personnel issues and fixes. More work needs to be done, but the message is clear: positive, constructive debate can lead to tangible change.
What follows is not a point-for point refutation of LT Granville's arguments. But for those contemplating life beyond the minimum service requirement, they are four reminders of how to retain your commission without losing your sanity:
1. You can't look to the system for validation. Should the Navy promote people who are better pilots, better division officers, better platoon leaders, faster? That would be nice. But in as large an institution, would that look more like the Goldwater-Nichols efforts to force attainment of "joint" qualifications? I doubt the service needs more of that.
It's true that, sometimes, it will seem like there are few rewards for standing the mid-watch for the umpteenth time or pouring your heart and soul into your job as a division officer or tactical operator. There will always be some who feel like they have been left by the wayside. We all have a story about that guy or girl who got some great ranking or billet; have all rolled our eyes after the millionth time someone has told us "timing is everything;" have all looked at our personnel record on NPC and wondered incredulously, "how long until I make O-4?"
Many of the rewards of hard-work are not tangible, such as the safety of a country that continues to enjoy unadulterated freedom. But there are many ways to get rewarded for other efforts complementary to service. Pilots have it a bit easier with scoring and competition for the "Top Hook" award. But everyone has access to forums such as USNI's Proceedings, which pays authors per publication, and other Naval Institute essay contests which award thousands of dollars for literary achievement. Still others find fulfillment in volunteer work through the Navy-Marine Corps Relief Society, Semper Fi Fund, or Fisher House.
In the end, Joe Byerly says it best: "[While] I'm extremely passionate about the military profession, it doesn't define me." Those who look in the mirror and see only Ensign or Lieutenant or Commander have lost something of themselves. Don't forget to leave your own mark on the service and live with purpose.
2. You're pretty damn good at your job, right? Few people join the military to be "just OK" at what they do. At some point, many think, "I'm going to be the best." Some want to be the best operators, some the best strategists, some the best leaders. If this thought has crossed your mind, and you believe that you are good at what you do, why would you leave the service and allow someone who isn't the best to take your place? You are part of a profession; you are allowed to take pride in that.
I know a lot of junior officers will roll their eyes here, and that's fine. A lot of them rolled their eyes before the lead up to moments like Operation Praying Mantis, the terrorist attacks of September 11th, and the recent rapid re-location of the George HW Bush Carrier Strike Group in response to extremists, too. Success in those trying times was due largely to the right people in the right positions. Cynicism may have plenty of reasons to the contrary, but without good people, we are nothing.
Luckily, the Navy is full of incredible officers and operators. Is your departure likely to cause systemic failure? Probably not. But this is the same logic people use when they say, "I won't vote because I'm just one person, and my vote doesn't matter." I'd hate to see what critical mass here looks like.
3. Diversity of perspective matters.* Certainly, there are those who believe that junior officers are best seen, and not heard; but those people are in the minority. And while it may sometimes feel like a tyranny of the minority, there is absolutely a place for constructive, positive, intellectual work in the Navy. Consider the Naval Institute one of the finest examples; then look to CIMSEC and across the military to The Bridge, War on the Rocks, Task and Purpose (where Granville's piece was published), Defense Entrepreneur's Forum, and so many other places.
James Fallows recently tried to peg the military as "anti-intellectual." It was naval junior officers who stood up to him and said, "Not so fast." The Naval War College and Postgraduate School remain highly sought-after institutions around the world. And the emergence of the Military Writers Guild is an encouraging sign that, as you are writing, thinking, and starting to "do," other people are going to have your back.
4. The only way to steer the boat is to keep your hand on the tiller. Ronald Reagan once said, "When you're up to your neck in alligators, it's easy to forget you came here to drain the swamp." Ultimately, unless you are going to get out and pursue a career in elected office or the policy realm, you cannot effect change on tough issues until you are willing to endure the pain of seeing those changes through.
Too many junior officers depart the service in frustration with specific critiques, only to get lost in a new civilian career that is equally challenging and often stultifying. There are a few who lob in mortars from the valley, but the JO(ret) contingent is largely silent here on this blog and around the naval 'net.
Neale Donald Walsh once wrote, "Whatever you desire for yourself, give to another." If you love your job—and if you're good at it—then leaving the service because you're too frustrated with its policies just means that those policies will likely endure, and the service will suffer. Your departure, while poignant, is not as impactful as your voice and your persistence.
There is no dishonor in changing careers. There is more than one way to serve the nation; we need good people on our warships and airplanes, but also in our hospitals, boardrooms, and classrooms, too. If this is where you find your passion, then that's where your country needs you.
But the only way for fighting lieutenants to become fighting admirals and generals is to persevere, to recognize the consequences of dissonance, and to continue the fight. You don't have to fight alone, and the longer we fight together, the better the future will be.
*Clearly, LT Granville speaks of gender diversity in her article. Statistically, while the Navy does employ fewer women than men, progress is being made that reflects and often exceeds private sector employment. More progress, though, is needed.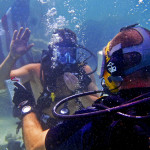 Hopefully, most readers here have already listened to EagleOne and my one hour interview on Midrats with Vice Admiral Bill Moran, USN, Navy Chief of Naval Personnel, and Commander Guy "Bus" Snodgrass, USN, concerning Bus's paper, Keep a Weather Eye on the Horizon.
If not, you can listen via the Midrats archive here. If you have yet to read the paper, then click the link in the above paragraph to get that too.
Well, the "quick look" is out and you can get it here. It is an executive summary, in a fashion, that outlines the respondents' demographics and the above-the-fold responses from an unofficial survey taken between May 1st – May 31st.
A couple of things out of the box; yes, everyone knows this is not a scientific survey and only represents those who decided or were able to respond – but it is still useful. You know the old phrase, "half of life is showing up?" Well, take a large dose of one of my favorite versions, "the future belongs to those who show up," and a dash of, "you must be present to win" and "it isn't the people, it is the voters who decide."
No one was forced to take it, so this is really a snapshot from the, "I'll at least make the effort to take your survey" brigade. Does that skew the results? Who knows … and really who cares. To be part of a conversation, you have to make the effort to speak. These people decided to join the conversation, so we should listen to them.
For statistics geeks and fanatics for transparency and the messy yet vibrant creative friction found only in the market of ideas, this is the – dare I say – sexiest part;
A full report will be published in early fall which will provide an in-depth look at survey background, methodology, and analysis.
This gives everyone with a good understanding of the art to play around with the results and make their own suppositions and observations. From what we have already, there are a few things the stick out.
First, the a few things about who participated sounds about right:
1. Warrant Officers and those already retirement eligible really are not interested in surveys – their decision has been made.
2. Those who are at the most critical decision point are the most interested in the survey.
The results present what appears to be a slit personality – but one most of us will recognize. All you STEM types can roll around in the numbers and graphs, let me summarize the personality type of the plurality of those who responded.
They feel they are making a difference in their job (60%), but regardless of what they do – they don't think they will be rewarded in any way by superior performance (64%).
Looking at what they could do if rewarded for performance, luck, or whatever the flavor of the board is – most aren't really sure they would even want their boss's job (61%).
Not that any of this matters anyway – they have no confidence that senior leaders will take the time to try to internalize and take action on anything they have to say anyway (62%).
In spite of it all, they want to make a career of the Navy (56%).
One of the more cynical things that is said about this line of work is that lesser men ride to the top on the backs of the well meaning and idealistic. The implication is, of course, that the well meaning and idealistic are too slow witted to know what is happening.
Well, I don't know. Taken together, the profile we have is of people what are striving to make a difference, and want to dedicate the most productive years of their life pursuing something they find of a value larger than themselves. They know they won't be rewarded for doing it well – are not sure they want to be – and really don't feel that those promoted in position of authority above them care what they think anyway.
Yet … they sign up. They deploy. They serve. They leave their families. They die – in spite of it all.
For those reasons along, I do hope that the 38% were right. We have good, smart people in positions to try to address this perception/reality – maybe they can prove the 62% wrong.
Many of these issues and attitudes have always been with us and always will be. They key is the degree, extent, and strength of feeling. No human system is perfect, but you can make them less imperfect.
The people we have are not the problem if we desire to have a meritocracy and the best Navy we can. No, the problem is the structure and senior leadership they find themselves working with.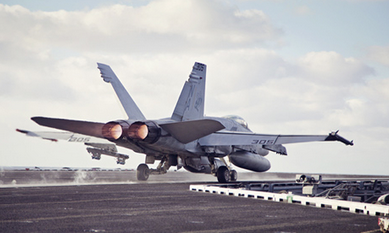 A heartfelt thanks to all of you who've followed the journey of the "Keep a Weather Eye on the Horizon" paper and for the thoughtful conversations that have followed in its wake. The upcoming survey and study on retention presents an opportunity to get at the heart of what YOU think, and help provide that relevant information to senior decision makers, our Navy family, and the American public.
I've been humbled to have had many positive interactions with our Navy's leaders over the past few weeks — officer and enlisted alike, and from all communities. Please know that this effort is being watched by many, and the outcome — and your support — has the potential to foster a climate where our best, brightest, and most talented men and women choose to remain in uniform.
In many ways the continuing conversation is about two things: What it means to serve, and the importance of nurturing a sense of ownership throughout the fleet. "Service" isn't just wearing the cloth of our nation or collecting a paycheck from the government … it's about putting the good of the Navy before yourself. The paper has also helped reveal that many throughout the Navy, and at all levels, share a strong sense of ownership. Many have stepped forward with innovative ideas to improve processes and policies at their level of the organization, whether as a Yeoman, a Lieutenant in the F/A-18 community, or as a pre-major command surface warfare officer.
Luckily, there are many in senior leadership who openly support the potential for positive change, including Vice Admiral Bill Moran, the Chief of Naval Personnel. He has made the time for several "all hands calls" with the fleet since the release of the paper, and is truly interested in hearing from those of us at the deckplate — what inspires sailors to remain in uniform and, just as importantly, what is pushing sailors away. We're incredibly lucky to be having this conversation with a Chief of Naval Personnel, among other senior leaders, who are willing to listen intently, think deeply, and act boldly in support of our Navy.
In the end, no matter your rank or position, it's about asking ourselves what type of Navy do we want to dedicate some portion of our lives to … and what type of Navy do we want to leave for those that join 5, 10, 15 years into the future and beyond?
Again, my most humble and sincere thanks. The support for the paper and for the 2014 Navy Retention Study has been tremendous. If you haven't visited the website, please consider following our progress at http://navy.dodretention.org. Keep the constructive feedback and ideas coming!
All my best,
Bus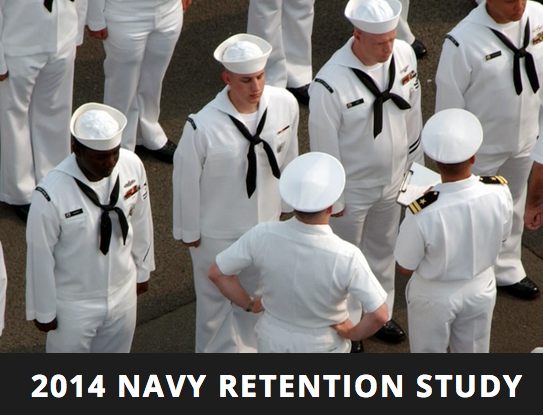 The following is gaining high interest in the Fleet and is being shared widely. Posted here for comment.
"The Admirals back in Washington had so many pressures on them, so many diversions, they forgot their primary job is to make sure that the Fleet is ready to go with highly trained and motivated Sailors. The problem particularly manifests itself when the budget is way down."
ADM THOMAS B. HAYWARD, 21st Chief of Naval Operations, recalling the post-Vietnam War drawdown1

The U.S. Navy has a looming officer retention problem. More than a decade of prolonged, high operational tempo and ever-increasing deployment lengths have fostered a sustained weariness at the deckplate. A rapidly improving economy and erosion of trust in senior leadership, coupled with continued uncertainty about the future, mean the U.S. Navy could be facing its most significant retention crisis since the end of the Vietnam War.
Unlike previous cycles of low retention, the one looming before us appears poised to challenge retention at all levels. Junior officer retention in 2013 was tough and is forecast to become tougher. It marked the worst year in history for the special warfare community, with record numbers of lieutenant's declining to stay for the next pay grade. The aviation community had a department head bonus "take rate" of 36% – well below the 45% target needed to ensure community health – most recently manifesting itself by a shortfall in the number of strike-fighter and electronic warfare aviators required for the department head screen board. The surface warfare community is also seeing an uptick in lieutenants leaving at their first opportunity, driving a historically low retention rate of around 35% even lower, indicating that a significant amount of talent in the surface warfare community walks out the door immediately following their first shore tour. This trend in the junior officer ranks is particularly troubling. While officers at, or beyond, the 20-year mark have a retirement option, junior officers do not. In many cases they've invested six to 10 years of their life to a career field they're now willing to leave, determined that the pastures are greener outside of naval service.
Our retention of post-command commanders is also falling. A developing trend in naval aviation is representative of a larger problem facing most communities. In fiscal year 2010, seven naval aviation commanders retired immediately following completion of their command tours, a number that nearly doubled to 13 in 2011, before jumping to 20 in 2012. Additionally, a survey of 25 prospective executive officers revealed that no fewer than 70 percent were already preparing for their next career, in the process of earning their transport pilot licenses, preparing their resumes for the civilian workforce, or shopping for graduate schools. Worse, this trend is not limited to naval aviation. Checks with other community managers show a similar disturbing trend, with increasing numbers of promising surface warfare and special warfare officers leaving at the 20-year mark. These officers are tired of the time away from home, the high operational tempo, and the perceived erosion of autonomy in commander command.
Unfortunately, the fact that a growing number of quality officers have already left the service or are planning to head for the doors seems to be going undetected by senior leadership. The Budget Control Act and subsequent sequestration, Strategic Choices and Management Review, rebalance to the Asia-Pacific, battles over the Littoral Combat Ship and Joint Strike Fighter, rise of Air-Sea Battle, civilian furloughs, and the increasing number of commanding officer firings are just a few of the significant issues (and distractors) that senior leadership has had to contend with since 2011. Despite all these, retention is poised to once again develop into the significant issue that it has historically become during past military drawdowns.
My premise is that retention problems tend to be cyclical in nature and, therefore, largely predictable based on knowable factors. Unfortunately, the ability of senior leadership to proactively address the looming exodus is made more difficult because of Congressional pressure to control spending and because of an overreliance on "post facto" metrics that, by their very nature, are only useful after several years of falling retention rates. Senior leaders within the U.S. Navy, with the cooperation of the Department of Defense and Congress, should take swift action through the use of targeted incentives and policy changes to help ensure the best, brightest, and most talented Naval Officers are retained for continued naval service and to ensure the "wholeness" of Navy Manpower.
Read the rest of this entry »
---
Admiral Thomas Hayward Oral History, Interview #7, 6/7/02, p329. ↩