Archive for the 'SAMUEL B. ROBERTS' Tag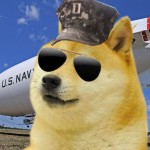 The illustrious Charles Berlemann and LT Hipple (pictured on left, in a way) started up a conversation on facebook earlier based on Dr. Holmes' latest at The Diplomat, How Not to Prepare for War.
Our conversation centered around whether or not Dr. Holmes is correct in asserting that that peace time militaries shy away from making scenario's too difficult, and whether or not our Navy should "make the simulation harder than real life."
My reply to the good LT was that I agree with Dr. Holmes, we should be making our training harder than real life. But, I also want to know what the logical limit to such a line of thinking is–that we need to falsify 'harder than life' before we can say what our training should really be.
The Kobayashi Maru is a striking example from science fiction of a no-win scenario used to train a ship's crew. But, such training immediately runs into the limits of human endurance already strained by the daily routine of shipboard life.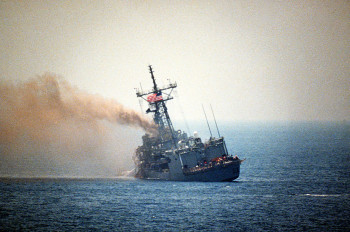 Many moons ago, aboard the SAN ANTONIO, I placed my first suggestion in the CO's box. I suggested that we run DC drills that ran about a day or more. The COLE, SAMUEL B. ROBERTS, and STARK all had GQ set for longer than any DC drill I had ever ran.
The thing about it though, all those ships are afloat today, or made it to their 'naturally decided' DECOM date. So, while I point to those examples of why we should train harder, the examples already show training programs that were (at least back then) able to train their crew well enough so that the ship didn't have to be given up.
So, what is it?.. Is our DC training a mere shadow of what it once was? It is only half what it should be? Or, does the fact that the US hasn't lost a ship in decades mean that we don't need to radically alter our training paradigm today?