Archive for the 'Sea Control' Tag

Tiago Alexandre Fernandes Maurício, associate editor for our Forgotten Naval Strategists Week, joins us from Tokyo to discuss Fernando Oliveira and our other Forgotten Naval strategists – as well as how these strategists become "forgotten." There's a bit of Peloponnesian War thrown in too… just because.
DOWNLOAD: Sea Control 56 – Forgotten Naval Strategists
Considering leaving a comment and five-star rating on Itunes, Stitcher Stream Radio, etc… Remember to subscribe and recommend us to your friends!
Note: Thanks to Sam LaGrone for the kickin' new tunes.
"Not a military voice is heard calling for thoughtful, substantive change."

-William S. Lind, "An Officer Corps That Can't Score"
Will, "hello," suffice? William S. Lind's suggestion at The American Conservative Magazine that the Officer Corps is in a blind, intellectual death spiral is weighty indeed, but ignores the vast body of debate going on in the junior and senior ranks of our nation's military. Rather than our officer corps living in a bubble, perhaps some of those discussing the internal debate of the military writ-large need to reach out of their bubble to see the rich discussion happening -right now-.
"Even junior officers inhabit a world where they hear only endless, hyperbolic praise of "the world's greatest military ever." They feed this swill to each other and expect it from everyone else. If they don't get it, they become angry."

-William S. Lind, "An Officer Corps That Can't Score"
Mr. Lind accuses our Officer Corps of a hollow, cavalier attitude that would suggest they neither recognize nor wrestle with the threats of tomorrow or the mistakes of today. Ask any moderately informed officer on their thoughts about cyber-war, the F-35, LCS, insurgency, the utility of carriers, the proliferation of anti-ship cruise-missiles, etc.. and the opinions will be heated and varied. The Center for International Maritime Security has featured an entire week debating the merits of the Navy's,"Air Sea Battle," concept. The United States Naval Institute archives decades of articles relating to the debate over carriers. Small Wars Journal is a running testament to the continued debate over insurgency and irregular ground conflicts. There are also sometimes-anonymous outlets, like the Sailor Bob forum, Information Dissemination, or the wild wonderful world of Commander Salamander's blog; they are quite popular in -light- of the often unique and critical perspective taken by writers.
The majority of these articles are written by officers, with the approval or non-interference of their leadership. Of course, not all military leadership is necessarily embracing criticism, but that is natural to any top-down organization. We've made great strides. The Navy released the Balisle Report on its critical issues with maintenance. CDR Snodgrass' 24 page study on retention is now a topic of wide debate encouraged by VADM Moran, Chief of Naval Personnel. If, as Mr.Lind describes, our officer corps had a comical "hulk-smash" reaction to suggestions of US Military weaknesses or institutional flaws, we'd have long ago beaten ourselves to rubble in the haze of an insatiable rage.
"What defines a professional—historically there were only three professions, law, medicine, and theology—is that he has read, studied, and knows the literature of his field. The vast majority of our officers read no serious military history or theory."

-William S. Lind, "An Officer Corps That Can't Score"
Mr.Lind suggests that our modern-day officers live in a historical desert, in which the lessons of yester-year are lost. I would suggest those doubters of the military's historical memory look to the USS PONCE and the Navy's re-embrace of sea-basing. Thomas J Cutler's "Brown Water, Black Beret" is an excellent primer on the historical lessons the Navy is re-applying. Perhaps we might highlight the Navy and Marine Corps' dual scholar-heroes of ADM Stavridis (ret) and Gen Mattis (ret): admired for both their acumen in the field and their rarely equaled study of the history of conflict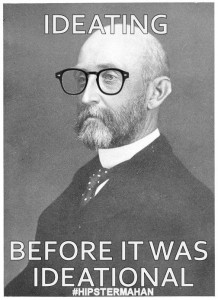 Perhaps Mr.Lind is disappointed in our lack of engagement with Mahan, in which case I would direct him to LCDR Benjamin Armstrong's book, "21st Century Mahan." Perhaps Clauswitz is our flaw? The Army and Air Force officers writing at "The Bridge" would likely demolish THAT center of gravity, if the snarky Doctrine Man doesn't get there first. Perhaps we have not learned the importance of innovation from history! The military's 3-D printing labs located around the country would likely raise their eyebrows in bemusement.
A Cleveland native myself, I understand how far Hampton Rhodes is from Mr.Lind's home on the Northern Shore. However, anyone like Mr.Lind who doubts the military, officer or enlisted, is interested in tackling the issues should make every attempt to visit the June Defense Entrepreneurs Forum (DEFx) Conference in Norfolk. From flag officers to those who paint the flagstaff, the gamut of our service will be on location, out of uniform, debating our technical and institutional challenges in an unofficial and free forum. He may even meet some members of the CNO's Rapid Innovation Cell (CRIC). If Norfolk is a bridge to far, I'd encourage the doubters to sign up for membership at the Center for International Maritime Security. We have weekly meetings in DC where we talk about everything from Professional Military Education to drone operations.
The military is by no means perfect, but such imperfection is what drives the debate that both officers and enlisted are engaging in on a daily basis. Mr.Lind suggests interesting structural reform to better cultivate leadership in our officers. However he cites the need for such reforms based on a decrepit caricature of an officer corps the US Military is not saddled with. If one hasn't, as a USNI author once told me, "done one's homework," ideas fall flat. There IS a debate happening in America's Officer Corps, an educational and engaging one. We're not too hard to find if you look.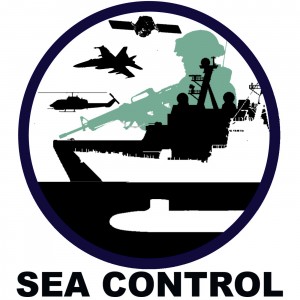 For the inaugural edition of Sea Control's "East Atlantic" series, Alexander Clarke brings on Steve George, former engineer with the F-35 program and Royal Navy veteran to discuss the challenges and misconceptions of the F-35 program. Remember, subscribe on iTunes or Stitcher Stream Radio. Leave a comment and five stars!
DOWNLOAD: Sea Control 28 (East Atlantic) -The F-35
Tune in next week for our interview with Erik Prince!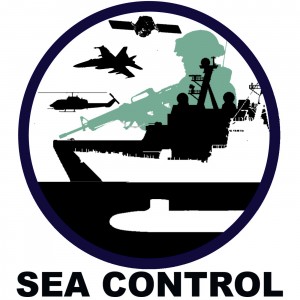 (Download: Sea Control 22 – Behind the Curtain, the First.)
A. Denis Clift, former Naval Officer, president emeritus of the National Intelligence University, and Vice President for Operations of USNI, joins us to talk about his reflections on his time in the Antarctic, Cold War intelligence, life, and the United States Naval Institute. This is the first of a bi-monthly series that will be investigating his career during the Cold War.
We are available on Itunes, Stitcher Stream Radio, etc… Remeber to subscribe, leave a comment and

Matt, Chris, and Grant are joined by Caroline Troein from the Fletcher School's Neptune Group. They talk about the Arctic, the European Defense burden, Typhoon Haiyan, China, the Hudson Center's American Seapower event, as well as a smattering of other topics. Join us for Arctic Wastes and Tropical Shoals (Download).
Articles from last week:
Human Smuggling Across the Gulf of Aden (2013 Edition) (Mark Munson)
Germany Needs a Permanent Naval Presence in the Indian Ocean (Felix Seidler)
Avoid Change For Its Own Sake: Ground Force Unification (Chris Barber)
The Southern Mediterranean Immigration Crisis: a European Way Out (Matteo Quattrocchi)
How War With China Would Start: 99 Red Balloons (Matthew Hipple)
How Not To Go To War With China (Scott Cheney-Peters)
Sea Control comes out every Monday and is available on Itunes, Xbox Music, and Stitcher Stream Radio. Join us!

The Center for International Maritime Security has been running a podcast!We speak to James Bridger, author of a menagerie of CIMSEC Articles on Africa and an Africa/Middle East Asymmetric maritime security analyst for Delex. Take a look at Episode 5, our revisit of African security issues (DOWNLOAD)  after African Navies week:
African Navies Week: Al Shabaab Is Only the Beginning
Searching for a Somali Coastguard
East Africa: More Than Just Pirates
Nigeria's Navy: Setting Sail in Stormy Seas
Balanced Public/Private Effort for West African Maritime Security
East Africa: A Historical Lack of Navies
Particular to James Bridger:
Egyptian Instability and Suez Canal Security (Part I)
Crafting a Counter-Piracy Regime in the Gulf of Guinea
From Fighting Piracy to Terrorism, the PMPF Saga Continues
Re-examining the Gulf of Guinea: Fewer Attacks, Better Pirates
Pirate Horizons in the Gulf of Guinea
We talk about Somalia, Nigeria, piracy, terrorism, and the movie Captain Phillips. Join us on Itunes, Xbox Music, or the website. Stay tuned next week for our episode on USCG mobile training teams.