Archive for the 'SECDEF' Tag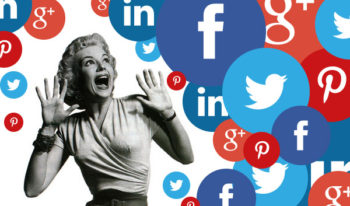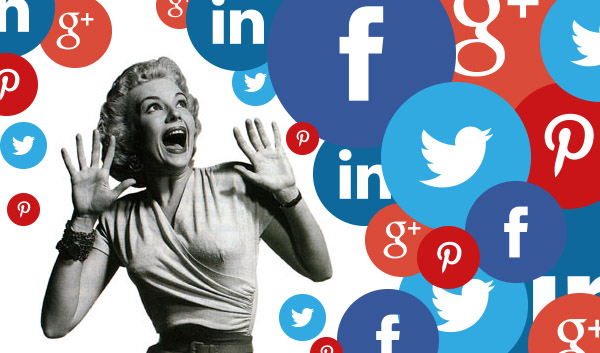 Not since having to give training in the early 1990s to people about the proper protocol involved with "Reply" vs "Reply All," "cc" vs "bcc," or explaining to a Chief of Staff that email do not have Date Time Groups, have I been more perplexed by a DoD movement involving internet based communications than what came out at the end of June. This time it is Social Media and politics.
Open up the 29JUN2016 MEMORANDUM from OSD at this link (do I need to explain that you should 'right-click' and then select 'open in new tab' – I'm not sure if I do anymore) and take some time to read it over. If you're in a hurry, then trust me on the pull quotes below – you'll get the point.
Let's back up a bit. Since I was a wee-pup, we all knew the Hatch Act restrictions well. Nice, comfortable, and a warm fuzzy blanket ease to it:
DoD personnel are prohibited from engaging with potential candidates and their authorized representatives on any matter related to their official duties under any circumstances.
…
All DoD personnel should also be aware of existing limitations on participation in partisan political activity, which is regulated by the Hatch Act and implementing regulations and departmental policies for DoD civilian employees and by DoD Directive 1344.10 for military members.
…
Military Members

The primary guidance concerning political activity for military members is found in DoD Directive 1344.10 [Guidance for Military Personnel]. Per longstanding DoD policy, active duty personnel may not engage in partisan political activities and all military personnel should avoid the inference that their political activities imply or appear to imply DoD sponsorship, approval, or endorsement of a political candidate, campaign, or cause. Members on active duty may not campaign for a partisan candidate, engage in partisan fundraising activities, serve as an officer of a partisan club, or speak before a partisan gathering. Active duty members may, however, express their personal opinions on political candidates and issues, make monetary contributions to a political campaign or organization, and attend political events as a spectator when not in uniform.
…
In general, all federal employees may use social media and email and comply with the Hatch Act if they remember the following guidelines:

(1) Do not engage in political activity while on duty or in the workplace.
• Federal employees are "on duty" when they are in a pay status, other than paid leave, or are representing the government in an official capacity.
• Federal employees are considered "on duty" during telecommuting hours.
(2) Do not engage in political activity in an official capacity at any time.
(3) Do not solicit or receive political contributions at any time.

"Political activity" refers to any activity directed at the success or failure of a political party or partisan political group (collectively referred to as "partisan groups"), or candidate in a partisan race.
No one of substance has ever thought this unfair or hard to understand. Solid stuff.
Welp … looks like someone just discovered social media and didn't sit through the full brief:
…active duty military members and further restricted civilian employees are prohibited from participating in partisan political activity. Therefore, while these employees may "follow" "friend" or "like" a political party or candidate running for partisan office, they may not post links to, "share" or "re-tweet" comments or tweets from the Facebook page or twitter account of a political party or candidate running for partisan office. Such activity is deemed to constitute participation in political activities.
…
No direct links of "likes" to partisan sites (akin to distribution of literature)
…
…while off duty and away from the workplace, a further restricted employee may post on social media his opinion about a Presidential candidate, "share" a friend's endorsement of a political party, or "like" a candidate's Facebook page. However, the employee may not "share" a post from a campaign Facebook page, "retweet" a message from a political party, or "like" a post that requests contributions for a candidate.
Where to start?
First of all, OSD does realize that there is a lot more to social media besides Facebook and Twitter, correct? What about Snapchat, Yik Yak, Instagram, LinkedIn, Periscope, and others? Am I being pedantic? Well, that is my nature, but no, I don't think so in this case. What this tells me is that those who wrote this really are not creatures of social media at all.
Let's get away from that for a moment and look at the substance. Where we are is that the CO of Naval Base Swampy can park his 1997 Yugo in his designated parking space with his "LaRiva-Puryear 2016" bumpersticker, but Seaman Timmy can't share a story about his hometown posted by the "Hoefling-Schulin 2016" on its Facebook page after their campaign bus broke down there?
Really? If he does this after hours, while on leave, via a medium where both the sender and receiver agree on both ends to see each other's posts, he is in trouble as if he stood on stage in uniform and introduced a candidate?
Interesting republic we have become.
I would offer that this goes way too far. It also begs the question on who are the Facebook and Twitter police? Who is going to decide who is going to be held to account and who is not? What are the rack-and-stack criteria for deciding whose complaints are worth running after and whose isn't?
This policy is both too specific, too vague, and is not in the spirit of the Hatch Act. It should be withdrawn and refined. If we are to err, let's do that in line with allowing Shipmates a space to share their ideas with their friends, on their own time, in their preferred manner. The Hatch Act was clear and as such, was easy to follow and enforce. This? Not even close.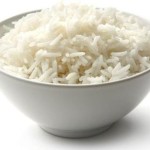 Mid-week brings up a few issues that we should be watching as the budget battles and the new SECDEF's restructuring starts to shape facts on the ground.
First off the bat is the best news of the week from SECDEF Hagel. Some may say it is pocket change, but it really isn't. More than anything else, this sets the tone and has out front who should already be there. Good start and hopefully generates some desired 2nd-order effects. Via Craig Whitlock at WaPo;
Defense Secretary Chuck Hagel said Tuesday that he has ordered a 20 percent cut in the number of top brass and senior civilians at the Pentagon by 2019, the latest attempt to shrink the military bureaucracy after years of heady growth.

Hagel's directive could force the Pentagon and military command staffs to shed an estimated 3,000 to 5,000 jobs. That's a tiny percentage of the Defense Department's 2.1 million active-duty troops and civilian employees, but analysts said it would be a symbolically important trimming of the upper branches of the bureaucracy, which has proved to be resistant to past pruning attempts.
Exactly. We went through PTS and ERB while the senior levels floated at anchor. If done in conjunction with Staff restructuring, significant efficiencies on the admin side of the house at least will be in order.
Late Tuesday, Pentagon spokesman George Little estimated that Hagel's order would result in total savings that "could be in the range" of $1.5 billion to $2 billion over five years. In a statement, he said that the number of job cuts was yet to be determined and that they wouldn't begin until 2015.
…
In 2010, then-Defense Secretary Robert M. Gates ordered a three-year freeze on staffing in his office, the Joint Staff and the military combatant commands. But a recent analysis by Defense News, a trade publication, found that the size of those staffs nevertheless has grown by about 15 percent.
You can buy a lot of training for $2.1 billion in 5 years. We'll take it.
That is the official side – and when you start taking away people's parking spaces and personal staff – that will create a bit of friction down at the Potomac Flotilla tactical level.
On the unofficial side, the real fireworks will take place when, and I believe it will, as the concept raised by Zachary Keck at TheDiplomat continues to set its roots;
… the different services within the armed forces have long been treated with near perfect equality.

That's at least one implication of the Golden Ratio principle of defense budgeting, whereby the three different services—the Army, Navy (including Marines), and Air Force—receive a constant and nearly equal share of the defense budget. As Travis Sharp, one of the most outspoken critics of the Golden Ratio, explains: "Since fiscal year 1948, the Army, Navy, and Air Force have on average received 28 percent, 31 percent, and 33 percent, respectively, of DOD's annual budget. Hot war, cold war, or no war – the allotment of the services' budgets has remained relatively constant over time."
…
However, with the post-9/11 wars winding down, a potential future peer competitor emerging, and austerity taking hold, the U.S. no longer needs nor can it afford to continue obliging the military equality of the Golden Ratio.

For one thing, the shift to the Indo-Pacific, as well as the declining utility of large ground forces, eliminates the strategic rationale of holding the three armed services in equal esteem, at least when it comes to the allocation of resources.
Now THAT is something that will keep a lot of people busy for the rest of the decade.