Archive for the 'START' Tag
A USNI Article by Vice Admiral Jerry Miller, USN (Ret) is currently being linked by the Drudge Report.
President Barack Obama was outmaneuvered by the Russians and should have abandoned the New START negotiations instead of seeking a political victory, says former nuclear plans monitor Vice Admiral Jerry Miller, USN (Ret).

"The Obama administration is continuing a dated policy in which we cannot even unilaterally reduce our own inventory of weapons and delivery systems without being on parity with the Russians," Miller told the U.S. Naval Institute in Annapolis, Md. "We could give up plenty of deployed delivery systems and not adversely affect our national security one bit, but New START prohibits such action – so we are now stuck with some outmoded and useless elements in our nuke force." – Read the rest at 'Obama was outmaneuvered by Russians on START'
For me it makes no sense to complete such an agreement with the Russians when they are working overtime to enable other bad actors around the world, such as the Iranians and just recently Venezuela. Back in 2008 I wrote an article noting a number of points why it was OK to stop paying off Russia in regards to it's nuclear weapons given that the payback was pretty pitiful. These points are still relevant today:
1. At the moment, those most likely to steal a nuclear weapon from Russia are probably the same groups who are most likely to detonate a nuke inside Russia. Remember that Russia has a terrorist problem in Chechnya and they have struck inside Russia proper. Careless accountability puts Moscow at as much if not more risk for a nuclear attack than any Western country. Also, there is much less risk of being caught getting a nuke to Moscow than trying to move it halfway across the planet to get it to US soil. As a bonus, international stupidity has awarded Russia the Olympics games. So in addition to having Moscow as a target, terrorists might just as well target Sochi Olympics with the goal of wiping the city (and everyone in it) from the map.

2. Russian Nuclear scientists. Paying this money provides many of these scientists with support, but probably keeps them either idle or doing busy work that they have no interest in. A US Government study had already suggested that work from some of these scientists directly benefited the Iranian nuclear program. (See: US Assistance to Russia Funding Iranian Nukes) With all the calls around the globe for new nuclear plants, how about letting these nuclear experts move abroad and help the world increase its nuclear power generating capacity. If it takes aid money to facility the shift, then that is probably money much better spent than it is now.

3. Speaking of the Iranians, while the US is paying to secure existing Russian nukes, the money does nothing to prevent Russia from teaching the Iranians to build their own. This has included not only the supply of scientists, but also equipment, machinery and raw nuclear material. So while they are not passing whole nukes out the door, they are essentially sneaking out nukes in pieces.

Iran's first nuclear plant in the southern city of Bushehr, which is being constructed in cooperation with Russia, is expected to become operational later on in 2008.

In December 2007, Russia began delivering 82 tons of nuclear fuel to the Bushehr plant, under the supervision and subject to the safeguards of the International Atomic Energy Agency (IAEA).

The United States, Israel and their European allies allege that the enriched uranium provided by the Russians could be used to produce weapons-grade substances, and accuse Iran, a signatory to the nuclear Non-Proliferation Treaty (NPT), of pursuing a military nuclear program. – Hurriyet

Putin and Ahmadinejad – Each the other's most Useful Idiot

4. Russia has already used nuclear material in an attack, littering Europe with radioactive material in the process, exposing thousands of travelers to the nuclear radiation in the process.

Vladimir Putin should be known throughout the world as "Putin the Poisoner." His signature act — the action that defined Putin's character for all the world to see — was the radioactive poisoning of KGB turncoat Alexander Litvinenko in London, using polonium-210. The kicker is that you can't just buy polonium-210 at your local chemical supply store. You can only get it if you have a nuclear weapons industry, because there you need it to start a nuclear chain reaction. It's a super-tricky substance to control. Putin's assassins left their traces all over London. Chemically, Po-210 is 250,000 times more toxic than hydrogen cyanide. But the Russians have always favored overkill. – American Thinker

5. Russia and the former Soviet States are still littered with unsecured nuclear material:

Another DOE effort that has been upended by the local violence is the tracking of abandoned radioisotope thermal generators (RTGs) – thousands of highly radioactive strontium and caesium powered batteries that were placed throughout remote portions of the Soviet Union as navigational beacons and power sources.

These sources have fallen into decrepitude, and much of the paperwork on their whereabouts and conditions were lost with the Soviet Union's fall. The RTG units are frequently dismantled for valuable scrap metal by scavengers. More troubling, the strontium and caesium sources also go missing.

The DOE-led effort to isolate, dismantle and dispose of these forgotten facilities "will, for the time being have to be shelved," said a DOE source in a telephone interview. – Bellona

AND:

Georgian interior ministry officials maintain that much of the nuclear material they stop can be traced directly to Russian sites, largely in Siberia. But, complained on official in an interview with Bellona Web Tuesday, the Russians are satisfied to leave these clean up efforts to Georgia, and will rarely take responsibility for Russia nuclear material ending up in the hands of Georgian law enforcement.

"To say that we are intercepting materials that come from Russia, and have the Russian's admit it, means that the Russian sites are not as secure as they want the world to believe," said the Georgian interior ministry spokesman, who, citing the current violence requested anonymity. – Bellona

6. Russia itself is a threat to nuclear material stockpiles:

"Russia will say that they will secure these radioactive sources, but the truth is they are as liable to take them as any smuggles we have apprehended," said the Georgian interior ministry official in an email interview on Monday. – Bellona

You can bet that material stolen by the Russians will not end up in any facility subject to US-paid security.

7. Finally, the money spent securing Russian nukes will do nothing to prevent Russia's access to the weapons. As it is, there are two recent stories noting either Russian movement of nuclear weapons or their suggestion of re-deploying them.

LONDON- Russia is considering arming its Baltic fleet with nuclear warheads for the first time since the cold war, warned senior military sources late August 17.

The Sunday Times wrote that under the Russian plans, nuclear warheads could be supplied to submarines, cruisers and fighter bombers of the Baltic fleet based in Kaliningrad. – The Baltic Times

And:

Russia has inserted into Georgian territory two SS-21 "Scarab" short-range missile launchers. The only possible use for these in a conflict of this type is for delivery of tactical nuclear weapons. They are Russia's insurance policy, deterring those who would come to Georgia's aid to prevent it being torn asunder by the Kremlin's war machine. – Irish Times

And:

Russia no longer maintains a 'no-first-use' policy, and is considering re-deployment of tactical nuclear weapons. – American Chronicle

And:

As recently as July, the newspaper Izvestia floated the idea that Moscow would station nuclear weapons in Cuba if the U.S. went ahead with the deployment of an antiballistic missile radar in the Czech Republic and interceptors in Poland. Col. Gen. Nikolai Solovtsov, chief of Russia's strategic missile command, has openly spoken about aiming nuclear-tipped missiles at those two countries. Vladimir Putin has warned Ukraine that if it were to join NATO, "Russia will have to point its warheads at Ukrainian territory." Not long before that, Mr. Putin cheerfully described a series of ballistic-missile flight tests as "pleasant and spectacular holiday fireworks." – The Wall Street Journal

Then there is Russia's threat to nuke Poland in response to Poland's agreement to host American missile interceptors. Of course, they only agreed to host them in order to get their hands on some Patriot missile batteries all the better to shoot down Russian missiles and jets. Only Russia can get pissed off over military equipment that is useful only on the defender's territory. Mainland Russia does not even border Poland. However, the Russian seaport of Kaliningrad, seized from the Germans at the end of WWII does border Poland. To make sure the Poles take the threat seriously, Russia is suspected of stockpiling many tactical nukes there. Those being weapons you toss into neighboring countries. So before you even think of listening to Putin bitching about the US 'stirring things up' by placing a couple defensive missiles in Europe (See: "Washington and Poland just moved the World closer to War"), consider that Putin has nukes already placed right in the center of Europe.

Russia has reportedly moved tactical nuclear weapons to a military base in Kaliningrad, an action that would contravene its apparent pledge to keep the Baltic region nuclear-free and could violate its 1991 commitment not to deploy tactical nuclear weapons. Russian officials have vehemently denied the allegations.

The move was first reported January 3 by The Washington Times, which cited unnamed intelligence sources and classified Defense Intelligence Agency reports, and stated that U.S. officials first became aware of the weapons transfers last June. Following initial press reports, U.S. news organizations reported senior U.S. officials as confirming that the Clinton administration believes Russia has moved tactical nuclear warheads during the past year to the isolated Russian region, which is located between Poland and Lithuania. – Arms Control Association, 2001

Of course the Russians promised not to do such a thing:

The presence of any stockpiled weapons in Kaliningrad would violate Russia's apparent pledge to keep nuclear weapons out of the Baltics, and the more serious step of deploying tactical nuclear weapons would clearly violate its 1991 commitment. Russian officials have so far failed to clarify whether the Baltic outpost serves as a storage site for tactical nuclear weapons, although U.S. intelligence officials told The Washington Post that Russia used Kaliningrad as a depot for tactical nuclear weapons that were removed from naval vessels in the early 1990s. – Arms Control Association, 2001
The Administration's cancellation of the anti-missile system that was going to be deployed in Poland and the now-confirmed lie that the Administration swore that the cancellation had nothing to do with Russia's objection to the system puts doubt in my mind that the US has the will needed to put the Russians in check. We certainly should have the motivation to try and limit the threat that is Russia. One way to do that is of course to have them account for their past nuclear sins. A good way to do that is to push the Russians to do a better job cleaning up after their own nuclear waste. As you can see from the extract examples above, it is an issue that they defer to our allies to handle. That is something that should change. The Russians should want to remove this waste from their environment. This is not the case because 'the West' is climbing over each other to do this for them.
Is this new START program going to stop the Russians from helping our enemies gain nuclear strike capability? I think not. My opinion however matters little. However, it is interesting to note the Vice Admiral's comments on this matter fit with my own opinion. Unfortunately, this does not bode well for the actual results of this Treaty against what is being promised.
The new START Treaty was signed in Prague today and the text for both the Treaty (17 pages) and the Protocols (165 pages) are available.
On reading the text of the Treaty (still wading through the Protocols) am finding nothing untoward or diverging from what has been said here and elsewhere these past few days. Overall, it is a modest effort at reduction — nothing on the order of the original START reductions. It does re-establish an atmosphere of verification and compliance, though not as intrusive as the previous Treaty and includes use of "national technical means," on-site visits and exchanges of telemetry data. 
In the final months of negotiation there was a lot said on the Russian side about missile defense and linkages to the new Treaty – much more than reported in the Western press, by the way. Of relevance to this part of the discussion is Article III 7(a) which states:
"A missile of a type developed and tested solely to intercept and counter objects not located on the surface of the Earth shall not be considered to be a ballistic missile to which the provisions of this Treaty apply."
In other words, ABM and ASAT missiles that have been exclusively developed and tested for those purposes (e.g., SM-3 family) are exempt from the Treaty.
Note also that there is a withdrawal clause for "extraordinary circumstances" (Article XIV Section 3) which is a common clause for treaties of this nature and is not extraordinary for this treaty. In light of the Russian's unilateral statement on missile defense, it may be highlighted in subsequent discussions. The text of the declaration follow:
"April 8, 2010
Statement by the Russian Federation on Missile Defence
The Treaty between the Russian Federation and the United States of America on the Reduction and Limitation of Strategic Offensive Arms signed in Prague on April 8, 2010, can operate and be viable only if the United States of America refrains from developing its missile defence capabilities quantitatively or qualitatively.
Consequently, the exceptional circumstances referred to in Article 14 of the Treaty include increasing the capabilities of the United States of America's missile defence system in such a way that threatens the potential of the strategic nuclear forces of the Russian Federation."
(reference: http://eng.kremlin.ru/text/docs/2010/04/225214.shtml)
Worth keeping an eye on as we move down the pike on the European PAA is the "qualitatively" part of the first sentence. Earlier (March 18) statements by Foreign Minister Lavrov singled out improved capabilities of the EPAA "by 2020" which coincides with introduction of the SM-3 BlkIIB.
Finally, at the signing ceremony, the President stated:
"President Medvedev and I have also agreed to expand our discussions on missile defense. This will include regular exchanges of information about our threat assessments, as well as the completion of a joint assessment of emerging ballistic missiles. And as these assessments are completed, I look forward to launching a serious dialogue about Russian-American cooperation on missile defense."
How much this was intended to allay or soften the Russian unilateral statement and the substance of those future talks 9as well as the direction they will take the European PAA and other bi- and multi-lateral missile defense initiatives in various theaters and regions, remains to be seen.
(crossposted at steeljawscribe.com)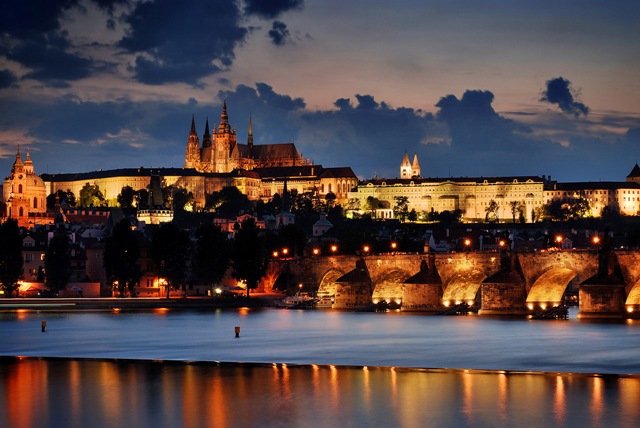 Well — they aren't calling it the Prague Treaty per se — yet. But the post-START Treaty is scheduled to be signed in Prague later this spring and represents some pretty major changes in the arms control world and respective stockpiles of the US and Russia:
The White House

Office of the Press Secretary

For Immediate Release March 26, 2010

Key Facts about the New START Treaty

Treaty Structure: The New START Treaty is organized in three tiers of increasing level of detail. The first tier is the Treaty text itself. The second tier consists of a Protocol to the Treaty, which contains additional rights and obligations associated with Treaty provisions. The basic rights and obligations are contained in these two documents. The third tier consists of Technical Annexes to the Protocol. All three tiers will be legally binding. The Protocol and Annexes will be integral parts of the Treaty and thus submitted to the U.S. Senate for its advice and consent to ratification.

Strategic Offensive Reductions: Under the Treaty, the U.S. and Russia will be limited to significantly fewer strategic arms within seven years from the date the Treaty enters into force. Each Party has the flexibility to determine for itself the structure of its strategic forces within the aggregate limits of the Treaty. These limits are based on a rigorous analysis conducted by Department of Defense planners in support of the 2010 Nuclear Posture Review.

Aggregate limits:

1,550 warheads. Warheads on deployed ICBMs and deployed SLBMs count toward this limit and each deployed heavy bomber equipped for nuclear armaments counts as one warhead toward this limit.

This limit is 74% lower than the limit of the 1991 START Treaty and 30% lower than the deployed strategic warhead limit of the 2002 Moscow Treaty.

A combined limit of 800 deployed and non-deployed ICBM launchers, SLBM launchers, and heavy bombers equipped for nuclear armaments.
A separate limit of 700 deployed ICBMs, deployed SLBMs, and deployed heavy bombers equipped for nuclear armaments.

This limit is less than half the corresponding strategic nuclear delivery vehicle limit of the START Treaty.

Verification and Transparency: The Treaty has a verification regime that combines the appropriate elements of the 1991 START Treaty with new elements tailored to the limitations of the Treaty. Measures under the Treaty include on-site inspections and exhibitions, data exchanges and notifications related to strategic offensive arms and facilities covered by the Treaty, and provisions to facilitate the use of national technical means for treaty monitoring. To increase confidence and transparency, the Treaty also provides for the exchange of telemetry.

Treaty Terms: The Treaty's duration will be ten years, unless superseded by a subsequent agreement. The Parties may agree to extend the Treaty for a period of no more than five years. The Treaty includes a withdrawal clause that is standard in arms control agreements. The 2002 Moscow Treaty terminates upon entry into force of the New START Treaty. The U.S. Senate and the Russian legislature must approve the Treaty before it can enter into force.

No Constraints on Missile Defense and Conventional Strike: The Treaty does not contain any constraints on testing, development or deployment of current or planned U.S. missile defense programs or current or planned United States long-range conventional strike capabilities.
I will be the first to admit (along with many others it seems in the arms control community) to still trying to intuitively puzzle out the "separate" and "combined" limits, but bigger picture see somethings of interest:
a) This is a "build-down" treaty, not one designed to forestall future developments (e.g., throw weight breakouts, air launched ballistic missiles, etc.) which speaks volumes to the current and future states of the strategic programs of the US and Russia.
b) For the US — B-1's, SSGNs , conventional ballistic missiles (aka Prompt Global Strike) and missile defenses (both the ground-based BMDS and the forthcoming PAA) are off the books. Russia ends up with a less obtrusive inspection/verification regime and a requirement for only 5 telemetry exchanges per year (per SECDEF Gates at the press briefing).
c) Empty launchers apparently won't be counted – unlike START. Bombers weight in the overall equation is lessened (as some commentators have pointed out, almost Reagan-esque as his assertion was the slower bombers weren't as much of a threat as the missiles).
d) Though each bomber counts as one warhead — each bomber also counts as one delivery vehicle, which acts to limit temptation to build a large fleet of bombers armed with cruise missiles (that and the current state of air defenses). On the future of the bomber force as an element of the traditional nuclear deterrent triad, an interesting and recent paper by the Mitchell Air Power Institute on what shape the deterrent force should take (Triad, Dyad, Monad?) asserts that:
(The) US Department of Defense should pursue an ICBM/SLBM Dyad as it moves to reshape its nuclear force posture at lower warhead levels. Essentially, the US is already moving in this direction: the ICBMs and SLBMs remain robust, with modernization scheduled and funded, but the aging ALCM calls into question the value of the B-52 fleet, while the modernized but very small B-2 force is assuming a niche role. In short, the United States will soon field a de facto nuclear Dyad.
and that for the near term the United States should
leverage the strengths of the ICBM and SLBM forces while minimizing the weaknesses of the nuclear-capable bomber as that leg of the Triad is phased out. Prudent decisions about nuclear weapons and delivery vehicles for the future—under arms control ceilings limiting deployed weapons and launchers—demand deliberation within a framework of deterrent attributes and stabilizing outcomes such as offered here. We believe a Dyad of modernized ICBMs and SLBMs will provide for strategic nuclear deterrence and stability in the years ahead, while allowing and encouraging needed investments in long-range conventional strike.
All of which, along with the release of the NPR and expected forthcoming debate over PGS, should provide interesting fodder for deliberations over the size and shape of the US strategic deterrent force in the coming years.
I'll continue turning over the whole numerical relationships — and hopefully we'll have the actual treaty text to review and add insight in the near future. In the meantime, it is a good sign that Sen Lugar (R-Ind.) has voiced his approval on the treaty which I hope will be subject to a through, dispassionate review as it goes to ratification this summer More, definitely more, to follow.
(crossposted at steeljawscribe.com)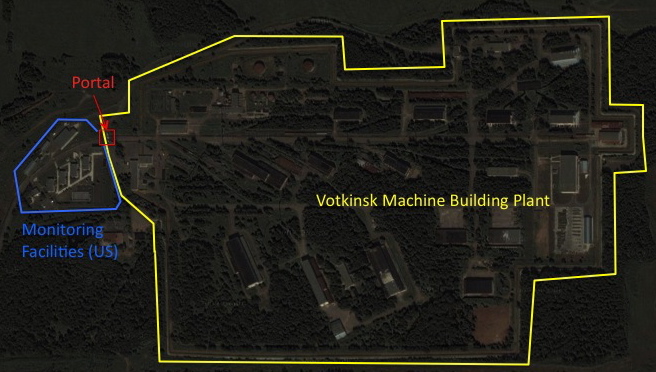 Votkinsk Machine Building Plant.
Located about 8.5 km to the east of the birthplace of Pytor Illyich Tchaikovsky, in the Russian Federation Republic of Udmurtia, is an industrial facility whose name, in typical Soviet fashion, obscures the products made there. It is a name unfamiliar to most outside of the arms control, intelligence or strategic planning communities, yet promises to figure prominently in the upcoming finalization and ratification of the START I follow-on treaty.
Why?
Because up until December 2009 (expiration of START I) the US maintained a relatively robust inspection and verification outpost at the portal to the facility. At one time or currently in production at this facility were/are the:
Pioneer (INF: RSD-10 DoD/NATO: SS-20 Sabre) mobile IRBM,
RT-2PM Topol (START: RS-22 DoD/NATO: SS-25 Sickle) road mobile ICBM,
RT-2PM2 Topol-M (START: RS-12M2 DoD/NATO: SS-27) and
the 9K720 Iskander-M (DoD/NATO: SS-26 Stone) SRBM
All solid-fuel, mobile missiles designed by the Moscow Thermotechnical Institute for production at Votkinsk.
Mobile Missiles and Inspection Regimes
As part of the INF Treaty and later, START I, an intrusive inspection regime was established to provide and facilitate onsite inspection of production facilities and deployments by both the US and the Soviet Union (later Russian Federation). Given Votkinsk's central role in producing the most difficult missiles to monitor for treaty "breakout" reasons, the US established a monitoring facility manned by Defense Threat Reduction Agency (DTRA) employees and contractors to monitor missile production via inspection of production units passing through the portal. Perimeter inspection, via a concrete road around the perimeter of the facility, was also conducted to ensure portal inspection wasn't being thwarted. Indeed, inspection under the INF Treaty included passing units through a cargo inspection facility to be x-rayed to ensure that the banned SS-20 was not being hidden in the mobile launch canisters used for the SS-25. Upon the completion of destruction of the last SS-20, that facility was decommissioned.
Where mobile missiles are concerned, a rigorous, verifiable inspection regime is a must. It has been said that a long-term collection effort to create a sound intelligence base and target familiarity is essential for missile monitoring in peace or targeting during war1 — hard experience learned by the US following SCUD-hunting in Desert Storm. An example of that kind of rigor is found in the Mobile ICBM provision (Article VI) of START I:
1. Deployed road-mobile launchers of ICBMs and their associated missiles shall be based only in restricted areas. A restricted area shall not exceed five square kilometers in size and shall not overlap another restricted area. No more than ten deployed road-mobile launchers of ICBMs and their associated missiles may be based or located in a restricted area. A restricted area shall not contain deployed ICBMs for road-mobile launchers of ICBMs of more than one type of ICBM.
2. Each Party shall limit the number of fixed structures for road-mobile launchers of ICBMs within each restricted area so that these structures shall not be capable of containing more road-mobile launchers of ICBMs than the number of road-mobile launchers of ICBMs specified for that restricted area.
3. Each restricted area shall be located within a deployment area. A deployment area shall not exceed 125,000 square kilometers in size and shall not overlap another deployment area. A deployment area shall contain no more than one ICBM base for road-mobile launchers of ICBMs.
4. Deployed rail-mobile launchers of ICBMs and their associated missiles shall be based only in rail garrisons. Each Party shall have no more than seven rail garrisons. No point on a portion of track located inside a rail garrison shall be more than 20 kilometers from any entrance/exit for that rail garrison. This distance shall be measured along the tracks. A rail garrison shall not overlap another rail garrison. (more)

and Article XI (Inspections):
14. Each Party shall have the right to conduct continuous monitoring activities at production facilities for ICBMs for mobile launchers of ICBMs to confirm the number of ICBMs for mobile launchers of ICBMs produced. (emphasis added)
Concern, however is growing that the above provision (continuous monitoring) may not be part of the START follow-on treaty currently being finalized between US and Russian negotiators.

Follow-on Verification?
Late in 2009 hints about a major concession on the part of the US began to emerge, both in the general press and in the arms control blogsphere. In essence, in Nov 2008 the bush Administration presented a proposal to Russia (one year out form expiration of START) that rolled back the verification regime under START I to a more informal one that dropped monitoring while allowing verification visits to "START sites." The rationale behind this approach evidently lays in a change in focus — away from launchers and towards deployed warheads themselves. It appears some form of this approach has been accepted by the Obama Administration now if the following item from a Ria Novosti from earlier this month:
Russia will submit new ballistic-missile test data in exchange for a U.S. agreement not to monitor mobile missile production. Russian presidential aide Sergei Prikhodko and negotiators claim that while technical discrepancies remain, the document could be signed in March or April.
A White House spokesperson said Russia had agreed to provide telemetry data on new intercontinental ballistic missile tests under the new treaty, and that the START-I Treaty which expired in December 2009 included a similar clause. The United States undertakes not to monitor production of ballistic missiles at the Votkinsk Engineering Plant in the Republic of Udmurtia, Russia. U.S. inspectors were permanently based at the plant under the START-I Treaty.
So — in order to get an agreement, negotiators agreed to a Russia providing something that was already part of START I (telemetry data) while foregoing a critical means of monitoring mobile missile production? Some will argue that 15+ years of data collection alleviates the need for maintaining the portal monitoring. The article goes on to note that while a signing may be set for Prague sometime in the spring (ignoring the irony of linking Prague and spring) the really difficult part will be getting ratification in the US Senate.
Indeed, that nut may be a tough one to crack, but not for the necessarily obvious reasons. Jeffery Lewis, over at ArmsControlWonk has some interesting analysis based on Senator Lugar's comments at the Strategic Weapons in the 21st Century conference. In essence, Lugar, who has been an important presence and force in the post-Cold War arms control world, has weighed in with his concern:
I have been a strong advocate for extending START I verification procedures. Unfortunately, a choice was made to informally act in the spirit of the treaty after its expiration on December 5, 2009, rather than to extend it by formal agreement. I am hopeful that a successor for START I will be successfully concluded in the coming months and that it will contain strong verification procedures.
Lugar, a moderate, is generally not regarded as a partisan firebrand, but the gist of his remarks had better give the Administration pause to consider its approach to ratification of a START follow-on treaty. On the one hand, refusal to ratify the treaty (and here I note that again, we have not seen the final draft) would play into the Russian's hands as they clearly wanted the intrusive monitoring stopped. A post-START world absent a follow-on treaty would enable the Russians to pursue a changes to their land-mobile force without having to provide the US telemetry on new or modified missiles (e.g., the RS-24 a MIRV'd Topol-M).
On the other hand, agreeing to dropping the intrusive inspection and monitoring at the chief production facility for mobile ICBMs and SRBMs may have been the price the Administration was willing to pay to keep the Russians from arguing a quid-pro-quo between providing ballistic missile telemetry and the US providing telemetry from its missile defense tests. This item has been particularly a complaint on Putin's part for the better part of the past half-year. The assertion lacks substance though when one considers the handful of GBIs that constitute the BMDS vs. even the new lower limits of 1100 launchers per side reportedly agreed to under the new format. The only other interceptor with an counter-ICBM capability, the SM-3 Blk IIb is a paper design only and won't see IOC until mch later in the decade.
It remains then to see (a) what the final wording of the new treaty offers and more importantly, (b) how the Administration justifies the negotiating position it took if the START I monitoring provisions are not included. If it isn't included, and if there are no apparent provisions that balance the lack of that monitoring (and clear delineation from the Administration why), then mustering 67 votes for ratification may well be a bridge too far.
Not like we haven't been down that road before either…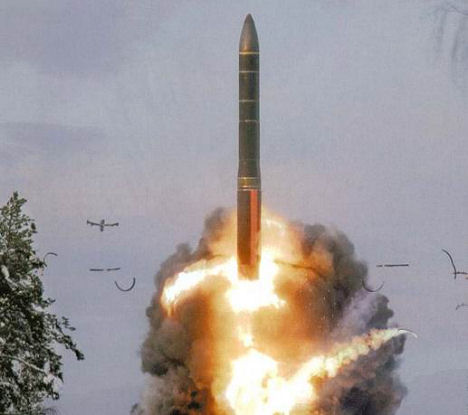 1 Jermano, Jill L. and Springer, Susan E. Monitoring Road-Mobile Missiles Under START: Lessons From the Gulf War. Parameters 23:70-80 Spring '93
(cross-posted at http://steeljawscribe.com)