Archive for the 'STEM' Tag
Coming from the private sector I was struck by the conspicuous lack of female voices participating in SECNAV's Taskforce Innovation (TFI). Women currently constitute less than 10% of The Hatch innovation crowdsourcing community and innovation organizations like the CNO's Rapid Innovation Cell (CRIC) have been overwhelmingly male. The women involved in TFI have provided a disproportionately large contribution in terms of content, commitment, and ability to catalyze larger networks, highlighting the need to cultivate more women innovators. The value of women innovators has been demonstrated in the private sector, where according to a Kauffman Foundation report women technology entrepreneurs achieve a 35 percent better return on investment than male counterparts.
Both in the private sector and the military women have worked to be recognized for their skillsets alone, often by attempting to remove gender from the equation. The Department of the Navy (DON) diversity agenda has largely focused on eliminating differences in perception and opportunity between the genders, such as opening all operation billets and gender-neutral uniforms. The DON may have moved beyond the active intent to exclude or discriminate, but cultural norms still prevent women from fully contributing to activities that take them off the prescribed path.
Scarce numbers increase visibility and scrutiny, and humans are less likely to try things when there is a potential of being threatened. As Sheryl Sandberg and Adam Grant pointed out in a Jan 2015 New York Times op-ed, when male executives speak up, they receive 10% higher competence ratings; when female executives do the same, their ratings from their peers are 14% lower. In male dominated fields men and women are held to a different standard when it comes to proving initial competence. Men are assumed competent at the core functions until proven otherwise, whereas women are forced to spend time proving core competence prior to being allowed to push boundaries. One private sector manifestation of this is the fact that women are often excluded from positions on technology boards because they lack STEM backgrounds, however a significant proportion of the male board members of technology companies also lack STEM backgrounds, but are assumed to be competent.
Innovation requires the ability to question norms, synthesize different views, and collaborate to develop unique and powerful solutions. Diversity is the DNA of innovation, but the current DON focus on diversity is simply about bringing women to the table, not providing the environment to ensure they are included in the conversation. Inclusion is about ensuring diverse voices are heard, recognized, and rewarded. Below are three suggestions for more fully incorporating women innovators throughout the DON.
Create space:
An often cited Hewlett-Packard internal report found men apply for jobs when they meet only 60% of the qualifications, but women will not apply until they meet 100% of them. The fact that women make up less than 1% of writers at the Naval Institute Blog is likely an artifact of this fact. Women are less likely to present ideas in progress in a male dominated environment. Encouraging women to innovate requires creating safe space to develop ideas and experiment. Additionally, creating a sense of community where women can talk openly and take risks without being judged prematurely is critical. Women specific initiatives, such as discussion groups and women in writing week, can create the sense of community and the critical mass necessary to push women innovators into taking risk.
Research also shows that when women come to the table the ideas are more likely to be more developed comprehensive solutions. Innovation programs need to ensure they are not primed to give more consideration to ideas that are brought to the table first.
Support the First Followers:
Derek Shivers gave a TED talk on how the first followers are critical to starting a movement and transforming a lone nut into a leader. In a hierarchical organization followers are generally those that have less authority and influence than their superiors. They may try and get along to preserve career or simply because it is the path of least resistance. Leadership in the innovation space is being the lone nut, a place women are often uncomfortable in that role due to the reasons discussed in this blog post. Good followers are the key to driving innovation. They empower people, remove obstacles, and catalyze implementation. They support good leaders and are willing to actively oppose bad leadership. Valuing, actively encouraging, and rewarding first followers are critical to the success of any innovation agenda and give those outside of the cultural majority a place to engage, refine ideas, and if desired step into leadership positions.
Maximize Strengths:
As an organization the DON spends a significant amount of the manpower effort getting the workforce to a minimum acceptable standard. This was critical in an industrial era military when force structures were optimized for homogeneity and interchangeability. However, research suggests that the most successful individuals capitalize on their innate dominant talents and develop those strengths by adding skills and knowledge. Rethinking who and how people come together to collaborate and solve problems is critical to avoiding group-think, a condition which has created past national security failures. Innovation requires intentionally cultivating views that are outside the cultural norms.
In order to be an innovative organization, the DON needs to embrace the fact that individuals have different strengths and weaknesses and that a model based on interchangeability is not tenable in today's world. There are biological distinctions between the genders, it is a fact, and not something organizational conversation should shy away from. Scientific breakthroughs occur in teams with more women because of increased creativity and fresh approaches and according to research published in Science increasing the collective social sensitivity by adding women increased the collective intelligence of teams. Creating a culture that values individuals and emphasizes organizational constructs that maximize cognitive diversity will allow the DON to maximize the innovative potential of its workforce irrespective of gender.
The views expressed here are those of the author and do not necessarily represent or reflect the views of the Department of the Navy.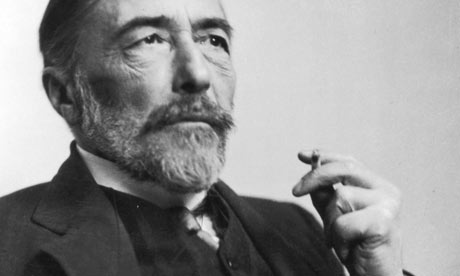 Adam Gopnik was recently on CNN with Fareed Zakaria discussing the place of the humanities in our world. It was a conversation that continues the recent debate aboutr the U.S. education system and the role of STEM. It also is a mirror to the discussion of officer education and training in the U.S. Navy, albeit somewhat inverted. While the discussion of U.S. education at large is one of too few science, technology, engineering, and math students and practitioners, in the Navy we face an officer corps where STEM educated officers are by far the majority, and according to policy will only become more dominant. But Gopnik said something that caught my attention: "We need the humanities … because we are human."
The statement reminded me of a conversation I recently had with a Captain in the Pentagon. Following the relief of yet another Commanding Officer, for a leadership mistake that seemed obvious to us, the Captain asked how come, after 238 years of naval history, we haven't figured this out? We all know what good leadership is, we all know not to be a toxic leader, and doesn't it all seem so simple? It's reminiscent of a letter Admiral Hyman Rickover wrote to the editor of Proceedings in 1981. For Rickover, the engineer's mind could not fathom why people didn't simply follow the procedure, put the inputs into the equation and get the guaranteed result. There was no need, he wrote, for Proceedings to ever publish another article on leadership. Good leadership was a settled matter.
The reason, of course, is that we're talking about human beings, complete with all of our frailties, failings, and free will. One of the great truisms of military leadership is that our people are our greatest strength, or our most valuable asset. It's repeated time and time again. Today Chief of Naval Operations Greenert tells us that "Our power comes from our folks, the attributes and their skill which they bring." A century ago Alfred Thayer Mahan wrote that having a good Navy "consists not so much in the building of ships and guns as it does in the possession of trained men." Is it true? I certainly think so. But if people matter, we're not talking simply about end-strength numbers or rack space in berthing. We're talking about humans. And because we're talking about leading, working with, partnering with, and eventually even fighting other humans…we need the humanities.
Cultural understanding, emotional intelligence and empathy are fundamental parts of good leadership, and also a part of modern naval concepts like international partnerships. They come from experience. It is my great hope, however, that I will never have to experience all of the trials and challenges my fellow sailors face in life in order to help them. What a tragic life that could be. Instead, I'd rather read my share of Shakespeare, Hemingway, or O'Brian, which might help me learn a thing or two about emotion and about the way people face different challenges in their lives, even at sea. Reading the biographies of great leaders, the histories of battles both large and small, and the classics of strategy, helps me learn from the mistakes and successes of others rather than have to learn only from my own multitude of mistakes.
Many of you right now are thinking, sure but will it give me practical answers? No. Will it help me on my next tactics quiz or NATOPS closed book test? No. And that's not the point. Empathy is not about perfect answers; it's about finding a place to begin understanding each other and finding a way to connect. Without that connection, leadership is purely a matter of positional authority. Of course, only barking out orders is one of the worst ways to be a leader. The goal is leadership where, as one of Lord Admiral Nelson's officers once said, "we all wish to do what he likes, without any kind of orders." And if you remember that the enemy gets a vote, then the human mind will also play a role in how they formulate that decision.
Admiral Harvey was simply wrong when he told CDR Salamander and Eagle One on Midrats that "this is not a business for poets." (Actually, his friend ADM James Stavridis, counters the idea directly since he studied English literature instead of engineering as a Midshipman.) It is true that we do need practical answers sometimes though. When running a nuclear plant, the Admiral is of course right that we need technical experts who can give the definite answer. But technical knowledge and execution are only a part of my job as an officer. (And, incidentally, something that Nuclear Power School has taught lots of historians and English majors.) If half of my job is working with other humans, why should I only study science and machines? Shouldn't we have balanced officers, able to integrate the human and the technical? In order to have that, we must educate in a balanced way as well.
In the critical scene in Lord Jim, Joseph Conrad's classic novel of the maritime world in the late 19th century, the Second Engineer of the tramp steamer Patna comes up to the bridge from below, long after dark as they head across the Gulf of Aden. The novel's anti-hero Jim repeatedly checks the clock, as the final minutes of his bridge watch tick down (a moment we all know and identify with). The Engineer and the Captain, who had just come to the bridge in his pajamas, begin to argue about the role that Engineers should play at sea. Without them the ship wouldn't even move, and they could pretty much take care of all the responsibilities aboard ship, exclaims the engineer. The Captain argues back about the importance of seamanship and command, both men likely having had a nip from the bottle. Jim, paying attention to the amusing give and take, feels the ship give a shudder. Patna struck something in the water. The officers, distracted by their argument and the sudden fear that Patna will sink, abandon ship.
I can't help feel like the scene tells us something about the debate over officer education. We need both. We need engineers to provide technical expertise and their particular way of approaching problems and we also need a balance of line officers who have studied humans and human interaction, who have studied the humanities. We need diversity. But maybe most importantly, we need both of them to stop arguing with each other and stop maneuvering for position. Stop making official policies that benefit their tribe and take us further out of balance. Stop thinking that only they and their type is what our navy and our nation need.
It's time to drive the ship. The issue is on the table, but instead of tribal preservation we must figure out how to bring balance back to the Navy, to educate officers and integrate the technical specialist's skills with the strategic thinking and leadership lessons of the humanities and social sciences. Instead of piecemeal decisions and salami slicing policy, we need a holistic vision. It is time for an official and comprehensive look at the kind of naval officer we need in the 21st century, and how our system develops those officers. If we neglect our professional responsibilities the tragic victims may not be our service, but instead the passengers we abandon: the American people. It's time to stop arguing at the back of the bridge and start looking outside. It's time to focus on our profession. We're headed toward a collision.