Archive for the 'Strategic nuclear forces' Tag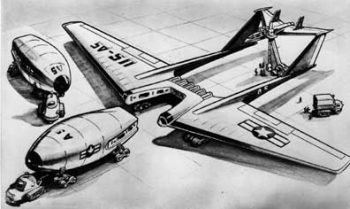 There are some things that should stop everyone in their tracks. At the top of that list should be an apparent lack of risk awareness concerning nuclear weapons.
This line from Patrick Tucker's article in last month's The Atlantic stopped me cold;
Future nuclear missiles may be siloed but, unlike their predecessors, they'll exhibit "some level of connectivity to the rest of the warfighting system," according to Werner J.A. Dahm, the chair of the Air Force Scientific Advisory Board. That opens up new potential for nuclear mishaps that, until now, have never been a part of Pentagon planning. In 2017, the board will undertake a study to see how to meet those concerns. "Obviously the Air Force doesn't conceptualize systems like that without ideas for how they would address those surety concerns," said Dahm.
Stop. Stop right there.
If this reporting is accurate, the work of Air Force Scientific Advisory Board needs to be halted immediately and a thorough review of the members and leadership of the board conducted by an outside party.
Our nuclear weapons themselves must in no way be part of any IP connectivity or network enabled in any way. Full stop.
"We have formal Air Force documents that detail the formal certification process for nuclear weapons. To what extent do the current models for certifying nuclear systems carry over into these modern, network enabled systems and how would you re-conceptualize certification for systems that are likely to come out of these recap programs?" asked Dahm.
Some support systems? Sure, but command, control, mission loading, arming, and launch must be contained in a robust, hardened, isolated & closed system. Simple, almost primitive, with multiple physical human interfaces required. To be even thinking of network access to the weapons systems themselves is the height of irresponsibility; even more irresponsible than a reliance on GPS or satellite systems as a point of failure between authorization, launch, and "servicing the target." Ahem.
This is the same kind of thinking that leads otherwise smart people to think "smart gun" technology is a good idea. It simply assumes away all risk, and places everything in the unstable hands of hubris-centered hope ungrounded by operational experience.
The fact that future nuclear weapons will be far more networked (though not necessarily to the open Internet) will create better safety and oversight, and allow for more coordinated operations. But more connectivity also introduces new potential vulnerabilities and dangers.

"You have to be able to certify that an adversary can't take control of that weapon, that the weapon will be able to do what it's supposed to do when you call on it," said Dahm. "It isn't just cyber. That's definitely the biggest piece, but … When was the last time we built a new nuclear system? Designed and built one? It's been several decades now. We, as an Air Force, haven't done certification of new nuclear systems in a long time. These systems are different … What are the surety vulnerabilities for such a system, so to speak? How would you address them? How would you certify that the system will work when you need it to work and will do what it's supposed to do?"

That's what the study will cover.
The entire entering argument is wrong.
The only thing worse than the accidental launch of a nuclear weapon would be for our deterrent to be unable to perform when tasked – or worse – a hostile power thinks they can prevent its use.
Eric Schlosser's book, Command and Control: Nuclear Weapons, the Damascus Accident, and the Illusion of Safety, is required reading for those not up to speed on how lucky we have been when it comes to nuclear weapons in case you are overconfident.
Opening additional paths for benign or malicious human malpractice?
No. Just no.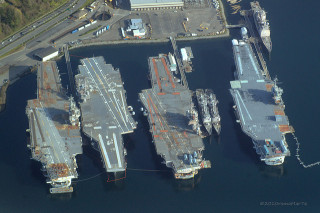 There is a habit in the military of holding one's tongue for the future, when the present would profit most by speaking now.
Some keep their thoughts to themselves when they see problems, or keep them firmly behind closed doors. Others see the requirement to step from the shadows to confront in the open what others are keeping silent about.
Why are so many people in the profession of arms so quiet? The reasons are many and varied; loyalty to ones chain of command, deference to authority, orders, propriety, fear, passivity, verve, desire to retain professional viability, or just a lack of confidence in ones opinions.
When is the supported institution best served by silence, and when by open and contentious discourse? Is this a time for silence, or a time for those at the highest levels of leadership to dare to read, think, speak, and write?
Not put their name to something a person on their staff wrote; not some "It takes a village to write 3,000 words" safety-in-numbers collaboration. No – something in their own words either in their personnel by-line, or by a properly vetted "Federalist Papers" format.
At its best though; Sims, Mitchell and Connolly – there is the benchmark that we need right now.
What do those three General Officers/Flag Officers (GOFO) have in common? Well, at different stages in their careers, they were highly influential due to their very public outspokenness about what was not being done correctly in order to, in their minds, address the critical shortfall in weapons development, procurement and strategy in order to have an effective fighting force.
They put their reputations and careers on the line – while on active duty and planning to stay on active duty – in order to elevate the discussion in the open. The did this for one reason – in order to bring about a better American military.
Sims was sending letters directly to the President, used rather colorful terms to identify critical shortfalls, and was an aggressive publisher of anti-establishmentarian ideas. Mitchell beat the drum and edged across a few lines to pronounce to an unlistening and ossified parochial bureaucracy the future influence of air power upon history. Connolly had no problem aggressively explaining Newtonian physics against the Joint-fetishists of his day. Sims was rewarded, Mitchell was Court Martialed, and Connolly found himself a terminal 3-Star.
They chose the risky path – and rewarded or punished individually; their nation's military were the better for it collectively.
There is another path – it is an honorable one as well – one that has a mixed record of success. While it is true that the higher one goes up the chain, the more perceived "power" one has and as a result has the ability to affect change, most of the time that remains just-beyond reach. That power lever is a mirage. It is a trick. It is the triumph of hope against experience.
Good people who are truly trying to do the right thing often find they have waited too long. That magic set of PCS orders, that enabling rank – it never comes. All of a sudden, they find themselves scheduled for Executive TAP, yet realize their work is incomplete.
And so we find the parting shot. Look at one of General Craddock's final speeches as SACEUR. Look at Admiral Harvey's parting gift, and finally, we have this.
Does the United States need a 300-ship Navy or will it over the next 70 years need seven strategic nuclear submarines on patrol in the Pacific and Atlantic oceans? Each would have 24 intercontinental ballistic missiles, all of which could carry up to five nuclear warheads.

That was the choice Vice Adm. William Burke, deputy chief of Naval Operations Warfare Systems, described Tuesday at the Congressional Breakfast Seminar Series.

Burke, who is set to retire in the next few weeks, spoke frankly about the undersea portion of the U.S. strategic nuclear triad "and its intersection with our shipbuilding plan."

His conclusion: "If we buy the SSBN [the planned 12 replacement strategic submarines for the current 14 Ohio class now in service] within existing funds, we will not reach 300 ships. In fact, we'll find ourselves closer to 250. At these numbers, our global presence will be reduced such that we'll only be able to visit some areas of the world episodically."
This topic of the impact of SSBN recapitalization in the face of a perfect storm of macro-budgetary crisis and the delayed effects of the procurement Lost Decade from poor programmatic decisions that will be the 2020's is not new. Indeed, many of us have been writing and speaking about the need to address the coming "Terrible '20s" for years.
Why is it a GOFO scheduled to "retire in the next few weeks" is the one who is talking about this? On this and many other issues; you can have all the "Disruptive Thinker" JOs and sharp enlisted you can jam in a conference room, you can have scores of retired Field Grade officers pounding away at their dinner table each evening, and you can have the pundit-pondering think-tankers of the Potomac chattering until Judgement Day and it won't have the impact of serving GOFO standing up and speaking without guile or hedge about what everyone sees, but few openly say. As long as they do not, then you will get the B-team working the creative friction.
What impact can a GOFO have as he is heading out the door? Not really that much. Like a lame-duck politician – his professional capital is spent. The cynic and critic will simply dismiss his comments as sour grapes. His natural allies will just set their jaws and mumble "too-little-too-late." If the only issues he raise are related sequester, then he will be looked at as just a political hack.
Are these professional death-bed conversions helpful? While the decision to be silent and work behind the closed door is a valid and honorable one, in the end is it really a false economy of delayed revelation? Better late than never, or just another lost opportunity?
Sure, comments heading out the door can be helpful, important, and impactful in a fashion, but they have but a shadow of the impact they could be have had if these actions took place in the open, in high profile, years before while the GOFO were still in uniform and intended to stay as such for another tour or two.
As our Fleet shrinks and is balanced out with either sub-optimal platforms such as LCS or expensive Tiffany porcelain dolls; as our carrier decks are full of short-legged strike fighters and underarmed expensive F-35s (TBD), our deployed Sailors are burdened by a bloated, demanding, and ineffective Shore/Staff fonctionnaire cadre, and a money-sponge of a SSBN recapitalization requirement is squatting right in front of us – where are our Sims, Mitchells, and Connellys?
Do we need them? Do we have them? What do they need to do?
Have been a bit sparing of late on posting here and at homeplate, in large part because the day job(s) have been demanding their pound (more like tens of pounds) of flesh. And developments appear to promise a major surge on one front in the next few weeks, so we'll take advantage of the relative calm afforded during the next day or two to catch up on some previously reported events. Today — Russia and some updates on the PAK-FA and Bulava SLBM…
Russia: Putin Pledges 30 Billion Rubles for Fine-tuning PAK-FA
(Source: Свободная Пресса, 18 June 2010 (translated))
Russia's fifth generation fighter program began roughly the same time as the US' effort that yielded the F-22A, according to Russian sources. Delays stemming from defense and industry reform and economic slowdown in the wake of the breakup of the Soviet Union drew out the program. Cul-de-sacs beginning with the Berkut and later the MiG 1-44 added further delay until Sukhoi was back in charge of the project with the PAK-FA proposal. Taking the occasion during a recent demonstration/test flight (16th since first flight in January?), Russian Prime Minister Vladimir Putin identified about 90B rubles (руб) (~ US$ 3.3B ) in development funding for the Central Aerohydrodynamic Institute (TsAGI), the Aircraft Construction Center at Zhukovsky and the PAK-FA. 60B руб is to go for building three additional tunnels at TsAGI and another 11B руб to the new center to be constructed at Zhukovsky. The former will be spread out in installments over the next several years, the new center is slated for completion around the end of 2012.
As for the PAK-FA — I think the expression in the photo above bespeaks volumes. As the US has discovered in the prolonged gestation periods for the F-22 and now the F-35 with commensurate rising production costs, the ticket for entry into the 5th generation fighter program is indeed an expensive one. Despite happy-talk about the PAK-FA being "two and a half and three times less than of its foreign counterparts" it is still too expensive for the Russian economy. Over 30B руб has been expended thus far on PAK-FA development and it is still sans the 5th gen engines necessary for all aspect stealth and a good bit of development remains on the weapons system. Even with the promise of another 30B руб forthcoming, much like the F-35, the PAK-FA will be heavily reliant on outside funding to come close to meeting any kind of production numbers. India has stepped to the plate, offering cash but also demanding a healthy portion of the early production, demanding 250 aircraft by 2017. And those are to be two-seaters.
Despite the acclaim the PAK-FA has received, as an expensive sink-hole in the Russian re-armament program, it has garnered its fair share of domestic criticisms:
Independent analysts give an overall negative forecast for the national rearmament program. The country has virtually wasted the 20 years which have passed since the break-up of the Soviet Union, said Anatoly Tsyganok, head of the Moscow-based Center for Military Forecasts.

Not a single new tank or fixed-wing aircraft has been developed since 1991, with only one helicopter being developed and used. "Fifth-generation planes are very expensive. Comparing total costs, Russia and the United States spend approximately the same amounts on their development and production," Tsyganok told the paper. (Nezavisimaya Gazeta – translated)
Calvin Coolidge once waspishly commented on the high price of aircraft by asking why not buy one airplane and let pilots take turns flying it. With the advent of triple-digit million dollar fighters, we may be reaching such a point and it is evident that the US isn't the only nation happening upon this circumstance. But, as far as the Russian leadership is concerned, for now at least the PAK-FA is flying, the same cannot be said about an even more vital element in the national defense plan, the Bulava SLBM…
Bulava SLBM to Resume Test Flights in August 2010
(Source: Свободная Пресса, 18 June 2010 (translated))
A recent interview with the former commander of the Soviet and Russian Navies, Admiral Vladimir Chernavin (translated), was revealing on several fronts insofar as the much troubled Bulava is concerned. Of first note was the fact that it appears testing of the Bulava will resume earlier (August 2010) than previously reported (November 2010 at earliest). At the time of the previous announcement in May, it was stated that a production run of three identical missiles was required before the next round of tests began – whether the earlier date is a reflection of that requirement being dropped or discovery of the root cause of the series of failures (particularly with the liquid-fueled third stage*) remains to be seen. Perhaps after having seen the head of the Strategic Missile Forces get sacked after less than a year on the job over probable readiness issues, Navy and industry found renewed enthusiasm for a more aggressive schedule.
The Bulava and its development trials and travails have served as a poster child for a larger view of a Russian defense industry that increasingly is finding it difficult to meet the demands for new forces while adjusting to the post-Soviet era. Consolidation has struck the industry as hard, if not harder, than its US counterpart. In his interview, ADM Chernavin pointed to the need for a replacement for the Sineva SLBM (ed: R-29RMU/RSM-54 Sineva/SS-N-23 SKIFF). The Sineva, while an exceptional missile in service (duration and capability — the last test launch was to its full 11,547 km range) is also a completely liquid-fueled missile, utilizing exceptionally dangerous hypergolics, which present a hazard to the boat and crew as well as demanding special care in materials selection and construction to avoid/contain any leakage. The drawbacks of hypergolics (ed. research and work on, I would note, have been part of the reason behind the paucity of posts – SJS) are the chief reason all US ICBMs and SLBMs as well as all new Russian ICBMs are solid-fuel. An earlier attempt at a solid-fuel SLBM, the R-39 (NATO: SS-N-20 Sturgeon) brought forth a 10-warhead missile, but one that was exceptionally heavy, with a launch weight of 90 tons. A follow-on to the R-39, the R-39UTTH "Bark" suffered three consecutive failures in its first stage in early testing and was canceled. The Bulava followed in part, because the institute building it was also building the Topol-M land mobile ICBM and figured to gain efficiencies in development and production by emphasizing commonality between the two.
Chernavin points to the beginning of problems when the Bulava designers learned that, surprise, submarines move whereas the Topol, while a mobile missile, is fixed in place for launch. Compounding the flawed foundation decision-making was a series of cost- and schedule decisions to speed up the development process and shaving tests. The lead designer of the missile, Yury Solomonov, points the finger at Russia's defense industry in general:
"I can say in earnest that none of the design solutions have been changed as a result of the tests. The problems occur in the links of the design-technology-production chain," Solomonov said in an interview with the Izvestia newspaper published on Tuesday.

"Sometimes [the problem] is poor-quality materials, sometimes it is the lack of necessary equipment to exclude the 'human' factor in production, sometimes it is inefficient quality control," he said.

The designer complained that the Russian industry is unable to provide Bulava manufacturers with at least 50 of the necessary components for production of the weapon. This forces designers to search for alternative solutions, seriously complicating the testing process.
That and evident quality control problems have led to a test program with between 1 to 5 (depending on whom you are talking to) successes in 12 launch attempts. However, with nothing else even on the drawing boards and a new class of SSBNs designed such that the Bulava is the only missile they can take, the die has been cast. Chernavin underscores this state of affairs with a verbal shrug and dose of fatalism, noting so much effort has already been spent that eventually "they will force it to fly" ("Но, уверен, «Булаву» все-таки заставят летать").
__
* Why a liquid third stage? That is the post-boost vehicle (PBV) that carries the MIRVs — a liquid-fuel engine allows controlled start/stops to precisely maneuver the PBV as it releases the MIRV payload.
(crossposted at steeljawscribe.com)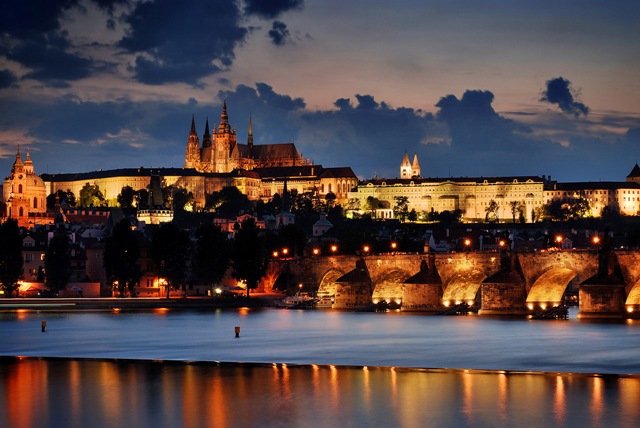 Well — they aren't calling it the Prague Treaty per se — yet. But the post-START Treaty is scheduled to be signed in Prague later this spring and represents some pretty major changes in the arms control world and respective stockpiles of the US and Russia:
The White House

Office of the Press Secretary

For Immediate Release March 26, 2010

Key Facts about the New START Treaty

Treaty Structure: The New START Treaty is organized in three tiers of increasing level of detail. The first tier is the Treaty text itself. The second tier consists of a Protocol to the Treaty, which contains additional rights and obligations associated with Treaty provisions. The basic rights and obligations are contained in these two documents. The third tier consists of Technical Annexes to the Protocol. All three tiers will be legally binding. The Protocol and Annexes will be integral parts of the Treaty and thus submitted to the U.S. Senate for its advice and consent to ratification.

Strategic Offensive Reductions: Under the Treaty, the U.S. and Russia will be limited to significantly fewer strategic arms within seven years from the date the Treaty enters into force. Each Party has the flexibility to determine for itself the structure of its strategic forces within the aggregate limits of the Treaty. These limits are based on a rigorous analysis conducted by Department of Defense planners in support of the 2010 Nuclear Posture Review.

Aggregate limits:

1,550 warheads. Warheads on deployed ICBMs and deployed SLBMs count toward this limit and each deployed heavy bomber equipped for nuclear armaments counts as one warhead toward this limit.

This limit is 74% lower than the limit of the 1991 START Treaty and 30% lower than the deployed strategic warhead limit of the 2002 Moscow Treaty.

A combined limit of 800 deployed and non-deployed ICBM launchers, SLBM launchers, and heavy bombers equipped for nuclear armaments.
A separate limit of 700 deployed ICBMs, deployed SLBMs, and deployed heavy bombers equipped for nuclear armaments.

This limit is less than half the corresponding strategic nuclear delivery vehicle limit of the START Treaty.

Verification and Transparency: The Treaty has a verification regime that combines the appropriate elements of the 1991 START Treaty with new elements tailored to the limitations of the Treaty. Measures under the Treaty include on-site inspections and exhibitions, data exchanges and notifications related to strategic offensive arms and facilities covered by the Treaty, and provisions to facilitate the use of national technical means for treaty monitoring. To increase confidence and transparency, the Treaty also provides for the exchange of telemetry.

Treaty Terms: The Treaty's duration will be ten years, unless superseded by a subsequent agreement. The Parties may agree to extend the Treaty for a period of no more than five years. The Treaty includes a withdrawal clause that is standard in arms control agreements. The 2002 Moscow Treaty terminates upon entry into force of the New START Treaty. The U.S. Senate and the Russian legislature must approve the Treaty before it can enter into force.

No Constraints on Missile Defense and Conventional Strike: The Treaty does not contain any constraints on testing, development or deployment of current or planned U.S. missile defense programs or current or planned United States long-range conventional strike capabilities.
I will be the first to admit (along with many others it seems in the arms control community) to still trying to intuitively puzzle out the "separate" and "combined" limits, but bigger picture see somethings of interest:
a) This is a "build-down" treaty, not one designed to forestall future developments (e.g., throw weight breakouts, air launched ballistic missiles, etc.) which speaks volumes to the current and future states of the strategic programs of the US and Russia.
b) For the US — B-1's, SSGNs , conventional ballistic missiles (aka Prompt Global Strike) and missile defenses (both the ground-based BMDS and the forthcoming PAA) are off the books. Russia ends up with a less obtrusive inspection/verification regime and a requirement for only 5 telemetry exchanges per year (per SECDEF Gates at the press briefing).
c) Empty launchers apparently won't be counted – unlike START. Bombers weight in the overall equation is lessened (as some commentators have pointed out, almost Reagan-esque as his assertion was the slower bombers weren't as much of a threat as the missiles).
d) Though each bomber counts as one warhead — each bomber also counts as one delivery vehicle, which acts to limit temptation to build a large fleet of bombers armed with cruise missiles (that and the current state of air defenses). On the future of the bomber force as an element of the traditional nuclear deterrent triad, an interesting and recent paper by the Mitchell Air Power Institute on what shape the deterrent force should take (Triad, Dyad, Monad?) asserts that:
(The) US Department of Defense should pursue an ICBM/SLBM Dyad as it moves to reshape its nuclear force posture at lower warhead levels. Essentially, the US is already moving in this direction: the ICBMs and SLBMs remain robust, with modernization scheduled and funded, but the aging ALCM calls into question the value of the B-52 fleet, while the modernized but very small B-2 force is assuming a niche role. In short, the United States will soon field a de facto nuclear Dyad.
and that for the near term the United States should
leverage the strengths of the ICBM and SLBM forces while minimizing the weaknesses of the nuclear-capable bomber as that leg of the Triad is phased out. Prudent decisions about nuclear weapons and delivery vehicles for the future—under arms control ceilings limiting deployed weapons and launchers—demand deliberation within a framework of deterrent attributes and stabilizing outcomes such as offered here. We believe a Dyad of modernized ICBMs and SLBMs will provide for strategic nuclear deterrence and stability in the years ahead, while allowing and encouraging needed investments in long-range conventional strike.
All of which, along with the release of the NPR and expected forthcoming debate over PGS, should provide interesting fodder for deliberations over the size and shape of the US strategic deterrent force in the coming years.
I'll continue turning over the whole numerical relationships — and hopefully we'll have the actual treaty text to review and add insight in the near future. In the meantime, it is a good sign that Sen Lugar (R-Ind.) has voiced his approval on the treaty which I hope will be subject to a through, dispassionate review as it goes to ratification this summer More, definitely more, to follow.
(crossposted at steeljawscribe.com)
According to press reports, the star-crossed Bulava SLBM will go into serial production "soon" – most probably after the next test flight. There is one more test shot scheduled for sometime later this month (after 21 Dec) after which it is anticipated that the new SLBM will be declared operational. Nine tests of the SS-27 derived, solid-fueled SLBM have been attempted with between 4-6 failures in the test series. Tentatively given the NATO designation SS-NX-30, the Bulava, as we have documented here previously, along with the a new-class SSBN (led by the Yuri Dogoruky) are the replacements for the Typhoon and its R-39 missiles. Shorter and wider than the R-39, the Bulava would not be able to be backfitted to earlier SSBNs (save one highly modified Typhoon used as a test bed) and further failures would put the Russian sea-based missile leg at risk as there were no other missiles in development.
17 December update: If open press from Russia is to be believed, 2009 will see an even more ambitious testing program with 13 strategic missile launches planned – five of which are test launches of new missiles. Besides the Bulava IOC noted above, early next year will also see the first operational deployment of the RS-24, a MIRV'd land-mobile missile derived fromt he Topol-M and set to replace the SS-18 and SS-19 silo-based missiles. Some sources have linked the Bulava's guidance/payload section to use on the RS-24 to enable up to palcement of 10 MIRVs onboard.