Archive for the 'Surface Warfare' Tag
"As our platforms and missions become more complex, our need for talented people continues to be a challenge. We need to recruit, train and retain the right people…"
Admiral John Richardson, U.S. Navy
Chief of Naval Operations
In 2017, nearly 2,000,000 young men and women will graduate from colleges and universities throughout America. We want 200 of the very best to commission through Officer Candidate School (OCS) and serve America as a Navy Surface Warfare Officer (SWO).
To be sure, we have historically attracted and retained great people in Surface Warfare. With an eye toward our return to Sea Control and distributed, more lethal warships, we should ask ourselves a series of critical questions, "Can we do better?"… and… "Are we tapping into the full potential of America's shining youth?" Former Joint Chiefs Chairman, Admiral Mike Mullen, referred to the "sea of goodwill" that has given rise to a tide of support for our military since the attacks of 9/11. Is that goodwill sustainable?
Talented young men and women matriculating from our nation's colleges and universities have life options. Surface Warfare could be one of those options, but it is not enough to sit back and wait for talent to come to us. In the competitive market of America, we must reach out, connect with, inform and attract the most talented into our community – and our Navy – in order to position our warships to fight and win when the nation calls.
There are extraordinary young men and women throughout this nation who would thrive as Surface Warfare Officers, but literally have no idea that the amazing opportunity to serve on warships… leading at sea… undertaking impactful work for our country… is even a remote possibility in their lives.
We are positioned to turn a life opportunity into reality for our nation's best. Here is how we are doing it.
We know who we want
Through a series of surveys and data collection efforts, we have mapped attributes and characteristics of successful young SWOs.
These include: previous proven leadership experience – of any sort, at any level – in a varsity sport, club or organization; demonstrated initiative; oral and written communication skills; positive contribution to organizational efforts as part of a "team" – assessed through previous participation in organizations, clubs and sports; work experience that illustrates a sense of discipline and accountability; time management and organizational skills that reflect an ability to follow established procedure and demonstrate attention to detail; enthusiasm and passion for the nation and the Navy that would prompt internal motivation in the face of adversity; and, a desire to work hard, remain committed to mission accomplishment with a strong desire for service with impact.
In March, we worked with Navy Recruiting Command and we generated guidance to the entire officer recruiting force in the country, reflecting these attributes and characteristics.
Leveraging our competitive advantage
Junior Officers have told us that the principal attractors to Surface Warfare are: 1) the opportunity for immediate leadership; 2) the opportunity for adventure and travel; 3) the opportunity for a flexible, option-based career; and, 4) the opportunity for postgraduate level education.
In business terms, Surface Warfare has a near-monopoly on these attractors. Can we better leverage that competitive advantage in a more meaningful and vibrant way?
Outreach and the Power of Social Media
In Fiscal Year 2016, 18 young men and women applied to be SWOs through Officer Candidate School from the states of North and South Carolina –combined. We met our "numbers" and we got great people. But there are more than 125 colleges and universities in these two states. Do graduates from these schools – and thousands like them around the country – even know that Navy Surface Warfare is a life option for them and, consequently, are we missing out on large segments of the population who could serve and propel us to even greater heights as a Navy?
Through the power of social media, we can – at a minimum – begin to raise nation-wide awareness of the opportunities in Surface Warfare. This is not about numbers. This is about reaching out and connecting with talented young men and women to ensure they are aware of the opportunities to serve in our community today, ultimately leading our Navy and serving as the sea captains of tomorrow.
Bringing it together
We know who we want, we know what attracts men and women to serve in Surface Warfare and we have the ability to connect with America at our fingertips. Can we take these pieces and integrate them in a meaningful way? Conceptually, we want to move toward "getting who we want" to serve as Surface Warfare Officers – quality men and women, with characteristics that set themselves up for success as a SWO and who are drawn to our community. Along the way, we should connect with America's exceptional youth from backgrounds and demographics that are under-represented in today's force.
This is possible today. So we are seizing an opportunity – and moving out quickly!
In a collaborative effort with Navy Recruiting Command, we launched our community's first-ever targeted outreach into America using the power of social media. Through a newly formed teaming effort with LinkedIn – the largest connector on the planet – we now have the ability to "meet people where they are," connecting directly with people all over the country using high end talent matching and recruiting functionalities imbedded in LinkedIn.
We also have the ability to provide interested candidates with access to our #1 asset – our people. Today, a cadre of more than 50 junior officers in the current force who have "walked a mile in the shoes of a SWO candidate" are aggregated in an on-line platform. Have a question about serving in the Navy? How to apply for a commission? What does a Surface Warfare Officer do? Those answers are a keystroke away on social media.
The overall concept is simple. Connect directly with the people we want to serve in our ranks, invite their attention to the opportunities of future service as a SWO and provide on-line access to the exceptional men and women we have in today's fleet. Then, turn interested candidates over to the exceptional professionals in our Navy Recruiting Districts all over the country to support application for Officer Candidate School.
Earlier this month, we conducted our first significant outreach — a direct communication to 150 students possessing the background, attributes and characteristics we want in future SWOs. These students are enrolled in universities and colleges in North and South Carolina – among them: Duke, Wake Forest, the Universities of North and South Carolina, Clemson, Appalachian State, Elon, Davidson, and Historically Black Colleges and Universities (HBCU's) like North Carolina A&T and Benedict College.
In a great example of the power of high velocity learning, we have already captured key lessons and applied them – enabling outreach to specific people in even larger audiences on-line.
More broadly, perhaps we open new doors and find opportunities by using a similar approach in critical areas for national security like cyber.
We are also thinking differently about how to more vibrantly leverage social media and networks of influencers to connect with young men and women seeking a commission through the U.S. Naval Academy and Navy Reserve Officer Training Corps (NROTC).
From 2,000,000 young men and women, we want the best 200 to serve America as a Navy Surface Warfare Officer – executing military diplomacy, sea control and power projection.
Let's go get 'em!
Please join us on Sunday, 23 November 2014 at 5pm (US EST) for
Episode 255: Commanding the Seas – the Surface Force with Bryan Clark from CSBA
How do we build the future surface fleet to ensure our forces maintain the ability to access to all regions of the world's oceans that our vital to our national interests?

Our guest to discuss this and the broader issues related to our surface forces will be Bryan Clark, Senior Fellow at Center for Strategic and Budgetary Assessments (CSBA).

A basis for our conversation will be his recent study for CSBA, Commanding the Seas: A Plan to reinvigorate U.S. Navy Surface Warfare, where he articulates the operational concept of "offensive sea control" as the new central idea to guide evolution of the U.S. surface force. This idea would refocus large and small surface combatant configuration, payloads and employment on sustaining the surface force's ability to take and hold areas of ocean by destroying threats to access such as aircraft, ships and submarines rather than simply defending against their missiles and torpedoes.

Prior to joining CSBA in 2013, Bryan Clark was Special Assistant to the Chief of Naval Operations and Director of his Commander's Action Group.

He served in the Navy headquarters staff from 2004 to 2011, leading studies in the Assessment Division and participating in the 2006 and 2010 Quadrennial Defense Reviews. His areas of emphasis were modeling and simulation, strategic planning and institutional reform and governance. Prior to retiring from the Navy in 2007, he was an enlisted and officer submariner, serving in afloat and ashore including tours as Chief Engineer and Operations Officer at the Navy's nuclear power training unit.

Mr. Clark holds a Master of Science in National Security Studies from the National War College and a Bachelor of Science in Chemistry and Philosophy from the University of Idaho.
Join us live on Sunday or pick the show up later by clicking here. You can also find this show after the live feed on iTunes here, along with its 254 predecessors.
This post is the first in a series being cross-posted from CIMSEC.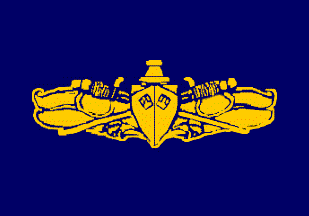 The United States Navy's surface fleet finds itself in dynamic times. The standard length for deployments continues to rise, numerous hulls are on the chopping block, maintenance is battling to keep up with a harried operational tempo, and as ever, its leaders – Surface Warfare Officers, or SWO's – are struggling to both improve, and in fact define, the community's identity. Whether it is the uniforms we wear, our training pipelines, or our often-mocked culture, the community seems to lack a firm grasp on who we are, what we stand for, and how we do business. Over a series of three articles, I intend to first analyze a few counterparts – the Royal Navy, U.S. Naval Aviation, and U.S. Navy surface nuclear officers – and then explore some proposals meant to solidify the officers who take the world's most powerful ships to sea.
After working alongside the Royal Navy, most American surface warriors walk away immensely impressed by the impeccable professionalism of their British counterparts. When SWO's talk about improving their community, the Royal Navy's practices inevitably come up. "We should do it like the Brits," is a common theme. Few truly appreciate what that statement means, though. The Surface Warriors of the U.S. and Royal Navies are different: in size, mission sets, tempos, training, and priorities. There is not always a one-for-one correlation between the two. Before analyzing proposals or judging the merits of each side, let us simply gather some information by comparing the lifestyles of Sub Lieutenant Snodgrass, RN, and Ensign Timmy, USN.
The first area of comparison is training and path to qualification. All Royal Navy officer cadets spend between six and eleven months at Britannia Royal Naval College (BRNC), where students receive military indoctrination and learn the ins and outs of the naval profession through a standardized curriculum. Upon graduation from BRNC, the young surface officer proceeds on to a training track for Warfare Officers or Engineers. The prospective engineers endure a rigorous 20-month pipeline of practical and theoretical training.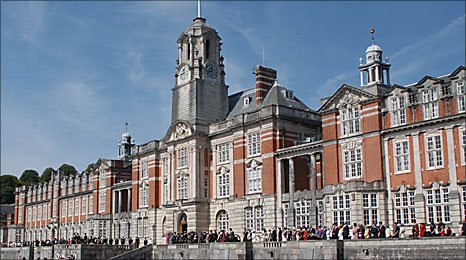 Our Sub Lieutenant Snodgrass is a Warfare Officer, which is the career track most comparable to an American SWO's. He and his comrades train for an additional 18-months. First, they attend three months of advanced seamanship theory training, followed by an intense year of practical bridge watch standing under instruction. If they are successful to this point, they stand for a week of individual bridge simulator assessments. Students must achieve passing marks on these assessments to proceed on to a final three months of advanced seamanship and navigation training. Upon graduation, they report aboard their first ship as an Officer-of-the-Watch (OOW) with a well-earned Navigational Watch Certificate. Within a month or so, SLt Snodgrass has earned his Commanding Officer's Platform Endorsement – akin to a SWO's Officer-of-the-Deck Underway Letter – and is entrusted with operating the ship unsupervised. While some Warfare Officers attend a 4-month long course and become navigators after gaining at least 4 years experience as an OOW, the next major pipeline for now-LT Snodgrass is the Principal Warfare Officer (PWO) Course and occurs at the nine-year point. Thirteen months long, the PWO Course trains Royal Navy surface officers to be the Commanding Officer's advisor on either "Above Water" or "Under Water" Warfare, and can see up to 40 percent attrition.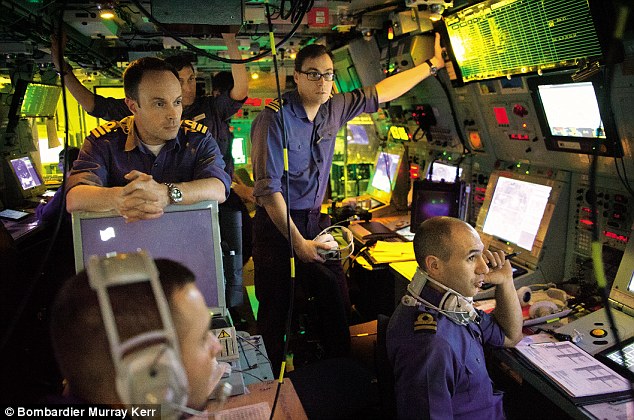 The U.S. Navy SWO training pipeline has seen several iterations over the past 12 years. Before 2003, newly commissioned Surface Warfare Officer Trainees attended the six month-long Division Officer's Course. SWOSDOC, as the course was called, taught the basics of ship handling, navigation, shipboard maintenance, damage control, leadership, and divisional administration. The objective of the course was to give all ensigns the tools necessary to immediately contribute to their wardrooms and a foundation from which to qualify aboard their ship. This course was disbanded in 2003 and for approximately nine years, new officers reported directly to their ships, took over their divisions, completed computer-based modules, and received on-the-job training as they progressed through their qualifications. The current training model sees new officers attending an 8-week Basic Division Officer Course (BDOC) in their Fleet Concentration Area, where they delve into many of the topics found in the old SWOSDOC program.
Upon completion of BDOC, ensigns report to their ships and are assigned a division of anywhere between 10 and 30 Sailors to lead and the associated responsibility of the maintenance of their division's systems. Concurrent with their division officer duties, they embark on a journey to earn their Surface Warfare Officer designation and pin. This journey, nominally 18-months long, entails qualifying in a series of watch stations – namely, Officer-of-the-Deck In-Port, Small Boat Officer, Combat Information Center Watch Officer, Helm and Aft-Steering Safety Officer, and ultimately, Officer-of-the-Deck Underway – through the completion of Professional Qualification Standards (PQS) books and various oral boards. The milestone pre-requisite to the SWO Pin is the Officer-of-the-Deck Underway letter – similar to the Royal Navy's Platform Endorsement – and usually comes after about a year aboard the ship and ultimately represents the Captain's trust in the officer to safely and professionally operate the ship in their stead.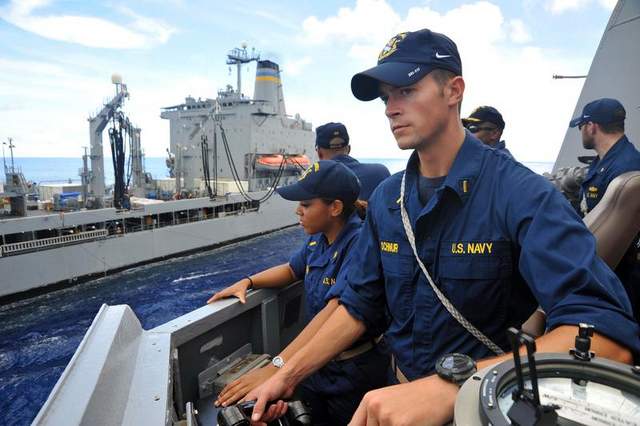 Typically, our Ensign Timmy will accumulate another six months of experience leading his bridge watch team, his division, and learning the catch-all nature of his chosen trade before sitting for his "SWO Board." The SWO Board is a memorable event and involves the candidate sitting across from what, at the time, seems like a firing squad made up all of the department heads, the executive officer, and the Captain. While there is no formal, written or otherwise, fleet standard (outside of the pre-requisite watch stations) and no tangible result (aside from the pin), the SWO qualification represents a junior officer's journeyman-level grasp of the surface, naval, and joint profession. Topics covered range far-and-wide: from logistics matters to amphibious landings and missile engagements, to personnel records, geography, ship and aircraft capabilities, emergency procedures, and naval justice fundamentals to meteorology. Now, with a pin and new officer designator, Lieutenant Junior Grade Timmy completes his first tour and attends approximately 1-2 months of job specific training before reporting to his next ship for a two year tour as Navigator, Auxiliaries officer, Main Propulsion Assistant, Fire Control Officer, Training Officer, Anti-Submarine Warfare Officer, or Force Protection Officer.
At the 8-year point, prospective SWO Department Heads attend up to nine weeks of intensive training in combat systems fundamentals, followed by 6-months in the Department Head Course, which includes three months dedicated to maritime warfare, and three months dedicated to administration, maintenance, damage control, and topics unique to the officer's future billet.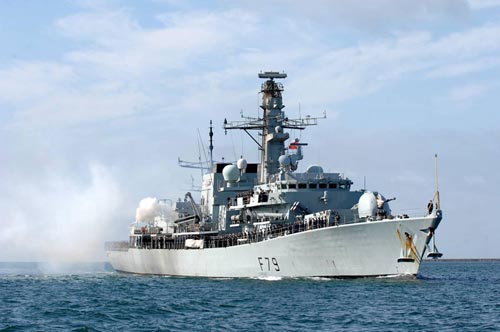 The next point of comparison is more overt and was touched on briefly above. In the Royal Navy, recruits select and compete for a specialization before attending the Royal Navy College. They attend training either for Warfare Officers, Marine Engineers, Weapon Engineers, or Air Engineers. Warfare Officers are first responsible for bridge watch standing and safe navigation, and later in their careers for the tactical employment of the ship's combat systems. Their engineers are responsible for leading the ship's technicians and the upkeep of their respective kit – or in U.S. Navy terms, the preventative and corrective maintenance of their assigned shipboard systems. SLt Snodgrass, our Royal Navy Warfare Officer, will start his career with three tours as a bridge watch keeper. Later on, he serves two tours as a Principal Warfare Officer. His engineer counterparts – either marine or weapon – leave their training and serve a tour as a shipboard Deputy Head of Department, where they ultimately sit a professional board qualifying them as capable of leading a department. After engineering focused "shore drafts," those who qualify return to sea as Heads of Department.
In the U.S. Navy, Surface Warfare Officers do not formally specialize in their billets. The community prides itself in producing Jacks-of-all-Trades. Ensign Timmy starts his career as a SWO by serving two division officer tours. He has little to no say in what his first billet will be – he could just as easily serve as the Electrical Officer as he could the Gunnery or Communications Officer. When proceeding to his next tour, his desires and performance are taken into account along with the ever-present needs of the Navy. En route to his second ship, LTJG Timmy receives his first formalized billet training. His second division officer tour may or may not fall under the same department as his first. After four years ashore, now-LT Timmy serves two 18-month Department Head tours. While his desires are given heavy weight, his assignment will not necessarily be to a department in which he previously served. The career experiences, training, and development of SWO's is designed to ensure that they are notionally plug-and-play – able to serve in any capacity at a moment's notice. The U.S. Navy does not have a direct comparison to the Royal Navy's Marine and Weapons Engineers, though in our system, they would most closely be seen as a mix of our Limited Duty Officers and Department Heads.
A final point of comparison is the Royal Navy's focus on watch-standing over billets in their Warfare Officer community. On a typical Type-23 Frigate, their Warfare Officers will fill the roles of the four Officers-of-the-Watch, Navigator, PWO Underwater, PWO Abovewater, Operations Officer, Executive Officer, and Captain. Other billets, including Weapon Engineer Officer, Marine Engineer Officer, and their deputies, are filled by specialized engineering officers.
The primary duty of SLt Snodgrass, as an assigned Officer-of-the-Watch and later a Principal Warfare Officer, is watch keeping. Officers-of-the-Watch are also assigned secondary duties like Classified Books Officer, Intelligence Officer, and XO's Assistant. They are also responsible for the pastoral care of a group of Sailors. While leadership and special duties are a reality for the Warfare Officer, it is a fact of life that they come second to their job as professional watch standers. This fact was driven home to me by one Royal Naval Officer who said, "an OOW is a prime target for secondary duties… then we encounter an incident, and a casual factor is found to be that the OOW was distracted from their core task of watch-keeping, and an admiral directs a high-pressure blast getting rid of many of them (secondary duties)." Junior PWO serve as their Captain's advisors on warfare and as the lead watch-stander in their Operations Room. When not standing watch and serving as a warfare advisor, they serve as shipboard staff, execute event planning, and serve in what the U.S. Navy might consider a special projects officer capacity, in addition to the pastoral care of the junior officers in their wardroom.
Surface Warfare Officers are detailed, or assigned, to a specific shipboard billet. This billet is not only on their orders, but also serves as their very identity aboard the ship. They are the Gunnery Officer – GUNNO – or the Chief Engineer – CHENG. As a division officer, Ensign Timmy spends his day seeing to his division's Sailors, equipment, and operations, while also standing roughly ten hours of watch per day, whether that be on the bridge, in Combat, or in the engineering plant. Later on, Lieutenant Timmy leads a department of approximately three divisions. While serving as a Department Head, he qualifies and stands watch as Tactical Action Officer, leading the watch team tasked with employing the ship's sensors and weapons and serving as the senior watch stander aboard the ship. Watches are not collateral for SWO's, yet their professional bias is most certainly towards their billet and their people.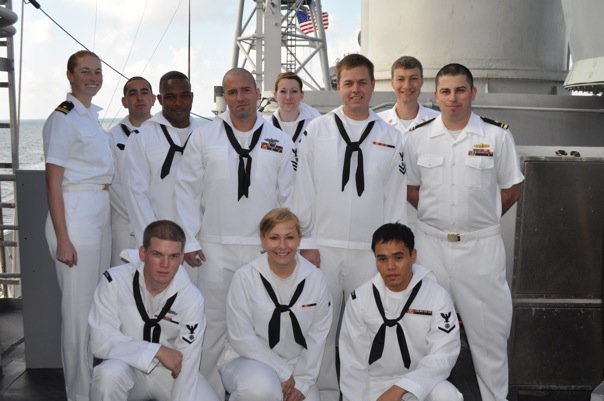 One key difference between the two navies that creates this disparity in bias is their respective approaches to duties covered by officers – specialists or not – vice enlisted Sailors. In the Royal Navy, most of the day-to-day upkeep of a division's personnel and spaces is delegated to a senior petty officer. The Royal Navy also uses officers in many watch stations, like Quartermaster-of-the-Watch (duties considered a core competency of an RN OOW), Air Intercept Controller (Fighter Director in the RN), and Anti-Air Warfare Coordinator, that the U.S. Navy either mans with senior petty officers and chiefs, or splits between enlisted and commissioned watch standers. As a Royal Navy PWO broke it down for me, "tactical advice on Anti-Submarine Warfare (ASW) is my job as PWO(U), planning ASW matters is my chief's job, looking after the ASW ratings is my petty officer's job with direction from the two levels above, and maintenance of the ASW kit is the Deputy Weapon Engineering Officer's job." In the U.S. Navy, while surface Sailors are certainly empowered through delegation, a division officer or department head would have their hands in all of those levels in the execution of their assigned billet, while also concurrently standing watch throughout a given day.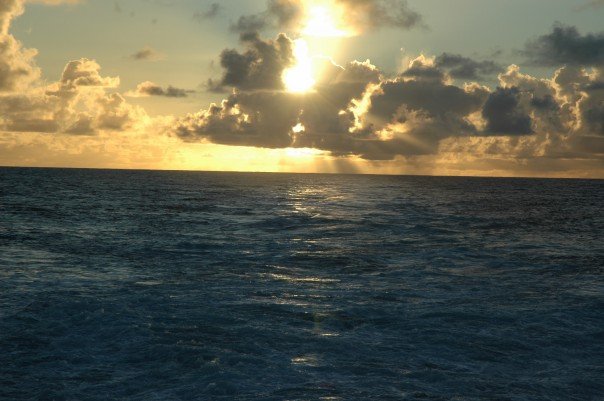 Undoubtedly, each country could take something positive away from the other for their own betterment. Our unique cultures and operational commitments, as well as our relative sizes, certainly drive our respective methods. Now that we have a better understanding of how the Royal Navy does business, we can draw rough comparisons to the American Surface Warfare Officer community and start to imagine elements we might adopt as we endeavor for self-improvement. Before exploring specific proposals, though, my next piece in this series will again seek to inform by comparing the professional standards, training mindset and approach to attrition of the SWO community with that of both Naval Aviation and nuclear trained officers.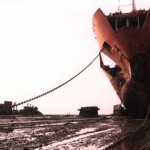 A half-decade after the fall of the Soviet Union, a top-down movement started to take root in the US Navy around a word; transformation. The Transformationalists gained steam as they were swept up in the mid-90s Zeitgeist; all was new and now was the time to make a new Navy.
With the end of the existential threat of global Communism, technology's promise of Moore's Law, and with the self-esteem and optimism that their generation felt as they first gained the reins of power from the White House to the first GOFOs – this was the time where, yes, all was new – in a fashion.
There were challenges though. In the pre-9/11 Pentagon, the post Cold War was one of lean budgets and an expensive to maintain legacy Fleet. Each new ship and each new program put greater demands on a already strained budgetary pie. How do you sail in to the future with, as you see it, a sea-anchor of the past holding you back?
Even with a larger budget, as the Navy fed off the fat of the Cold War Fleet – how do you get the Fleet of tomorrow? With challenges comes opportunities the saying goes, all that was needed was a vision.
Decades, indeed centuries, of best practices of shipbuilding and aircraft development – how to build them, maintain them, and man them – were showing one path of requirements and a way forward; but that was a hard story – one that made beloved new theories come away bruised and battered. On that path to that still undefined "there" one thing was clear – we could not get "there" from "here" with the money in hand and the numbers in mind.
If experience, history, and best practice told us what we did not want to hear, there was but one thing to do – ignore that reality and create a new one. From such was born Transformationalism.
By selective hearing, blinkered optimism, para-scientific concepts, faith, a dose of hope in the best case scenario, and even more importantly – the force of personality – we thought would get "there." Our Navy would be transformed – a Navy based on New Technology, New Networks, New Manning, New Training, and New Maintenance; the PowerPoint gods had it written; therefor it would be done.
There is a fine line between institutional optimism, overconfidence, and arrogance. When facts are brushed aside and history ignored, and instead you gird your future with untested theory and hope – you have to play the odds. As an institution we decided in that brief period in time that now was the time, it was a moment that a generation needed to grab hold of an institution and Transform it; to steer not in to – but away from the skid and see what the odds brought.
"Don't you want to take a leap of faith? Or become an old man, filled with regret, waiting to die alone!"
— Saito, from the movie Inception.
And so we threw away the charts, put the radar in to stand-by, and we sailed forth in to the sea of New Technology, New Networks, New Manning, New Training, and New Maintenance.
---
Who was to ride the wave of Transformationalism and have a front-row seat? Naturally, those who would make it happen would be those Captains who at the turn of the century would make Flag and would spend the next dozen years doing the best they could to bring the fruits of Transformation to the Fleet.
The best perspective would be from someone who spent a good quarter-century in the Cold War "legacy Navy" – one knowledgeable of the "build a little, test a little, learn a lot" philosophy & culture that brought about such programs as cruiser development in the 1920s and 1930s, and surface-to-air missiles from the 1950s through Aegis. They would have seen how it was done, knew how it was done.
What have those individuals who have rode that path seen? In a moment of candor – what do they have to say at the end of their travel? What fruits have come from the tree of Transformationalism?
4-star Admirals come and go. Some leave larger footprints than others, and today one of the size-13 4-stars has re-joined the civilian world; Admiral Harvey – welcome to the other side – and thank you for your service.
Like one of his predecessor 4-stars from another service – Admiral Harvey has left those who are taking over the watch a gift, if they want to take it.
Earlier this month, Admiral Harvey sent out an email to the other SWO Flag Officers. I encourage you to read the whole thing; The Fundamentals of Surface Warfare: Sailors and Ships and read the embedded attachments.
Some highlights;
The past few years have been a serious wake-up call for our surface force. We discovered that the cumulative impact of individual decisions made over long periods of time, driven by unique and widely varying circumstances, had put the future readiness of our surface force at risk.
Prepare yourself, because a decade of manpower, maintenance, and programmatic sacred cows are about to be brought to task by one of the ones who raised them.
We shifted our primary focus away from Sailors and Ships – the fundamentals of surface warfare – to finding efficiencies/reducing costs in order to fund other important efforts such as recapitalization. We took our eyes off the ball of the main thing for which we were responsible – maintaining the wholeness and operational effectiveness of the surface force. Because readiness trends develop and evidence themselves over years and not months, shifting our primary focus to individual cost-cutting measures gave us a very myopic view of our surface force and the way ahead; institutionally, we essentially walked into the future looking at our feet.
Institutionally, there was a culture that had you keep your head down, and your mouth shut. Who created that culture, and why?
There is also that "f" word; "fundamentals" – that most ignored concept as of late but the record is clear; the naval gods of the copybook headings are calling for their offerings. Ignoring fundamentals in manning, maintenance, and program management were all warned of, why were they dismissed?
Did we grow an appreciative and rewarding environment of operational excellence – or did we grow and reward administrative bureaucratic bloat? Did we function as a learning and self-correcting institution of critical thinkers?
… we "trained" our people on the deckplates that improving efficiency trumped all other considerations – certainly an approach and a philosophy that was completely contrary to the institutional culture of ownership – "this is MY ship; this is MY gear" – and the institutional focus on operational readiness – "we are ready NOW" – that have been at the very foundation of our surface force since its beginnings.
… and what did we do to those who objected to this outgrowth from the cheap grace of b-school management books and silly 2-week Outward Bound MBA seminars? Simple – they either shut up or were professionally told to follow the sign to Ausfahrt. How many people did we promote that didn't have a deckplate culture (months at sea, hours in the cockpit) – but did have other things non-related to performance at sea or in the aircraft? What were those things we valued so much, and why?
The flawed process is just a byproduct of a more critical problem, a flawed culture.
When the assumptions behind the man, train, equip and maintain decisions did not prove valid, we didn't revisit our decisions and adjust course as required.

In short, we didn't routinely, rigorously and thoroughly evaluate the products of the plans we were executing.
There you have your answer.
Again, the word of the day; why? Part of the answer is an undercurrent to the entire Transformationalist movement; their totalitarian opposition to dissent. They abused the very important military concept – keep your differences quiet outside closed doors.
That is a great thing for war – but a recipe for failure outside a no-kidding war war. The institutional cancer of promoting a culture of loyalty to individuals over institutions, I would offer, is north of 51% of the answer to the above, "Why?"
Those assumptions were evaluated and found wanting many times over the last decade … and those results were ignored and/or suppressed. Little action was taken for reasons related to needs of individuals temporarily in positions of power, not the institution's long term viability.
We shifted maintenance ashore, scaled back our shipboard 3M program and reduced our preventive maintenance requirements to fit a smaller workforce, and then failed to fully fund the shore maintenance capacity we required.

The result was optimally-manned ships that we could not maintain to the performance and reliability standards we previously mandated in order to achieve mission success over service life. This result became apparent with the increase in the failure rate of the INSURV Material Inspection, the "gold standard" inspection which measures the performance of our Sailors and their ships against the established standards required to sustain wholeness and mission effectiveness over the life of the ship.
How did we respond to this? We made INSURV classified in order to further hide the problem, and protect the tender egos of those who helped create the problem. That may sound a bit harsh, but it is the only answer that can survive the follow-up question.
Here is one of the best parts of the email – one everyone should read twice.
Now in discussing these issues with you, I want to acknowledge up front that I realize how much more I could have done to fully evaluate the impact the actions I've described to you had on our surface force's overall mission effectiveness. Looking back on my time as a Flag officer, I can see that I focused too exclusively on the tasks and responsibilities immediately at hand and did not take sufficient time to "step off the pitcher's mound" and reflect more broadly on the Navy-wide/community-wide impact of what we were doing. And, when we did gather together as community leaders, we did not get to the heart of the matter: our Sailors and our ships and their collective readiness to carry out our assigned Title 10 missions. I could have done better. We could have done better. You MUST do better, because now we know better.
I was guilty too. On active duty, I allowed myself to be shut up. Why? Complicated answer for myself, so I won't pretend to know it for someone else either – but I do know what the culture was that drove me to shut up. Even at his level, I think Admiral Harvey was in the same culture.
… our TYCOMs, ISICs and ships must be focused first and foremost on EFFECTIVENESS – if it's cheap, efficient, but doesn't work, it does us no good. If our budgets drop, we may certainly have to do less; but whatever it is we decide to do, we must do it well.
If it is expensive, inefficient, and doesn't work – then it is doubly no good. I am not sure we were focused on "cheap." LPD-17 and its titanium fire mains were not cheap. LCS as a littoral corvette is far from cheap. The pocket battleship sized Zumwalt "Destroyers" are not cheap. I'm not sure what we have tried to make that is cheap in the last couple of decades. F-35? No. F-18? Well, they are cheaper than the alternative … but they do work at least.
Here is another quote that is valuable and deserves great reflection in our Flag Officers;
The absolute accountability of our COs for the performance of their ships and Sailors is the sure foundation for the performance of our Navy under the most challenging conditions imaginable. We know that the concept works.

So why did we so readily walk away from an approach that had accountability at its foundation with regards to how we deliver combat capabilities to the Fleet?
Yep. Accountability up? Spotty record there.
Towards the end, there is a call for an about-face to what is already the dying concept of Transformationalism;
Re-establishing the fundamentals of how we train, how we equip, and how we operate and then putting those responsible to deliver on those fundamentals back under accountable officers in the chain-of-command … for the sake of our surface force and our Sailors, be ruthless in the maintenance of our standards and keep your focus where it MUST be – on our ships and Sailors. …
That is a good start.
Some may say that Admiral Harvey's call is too late, perhaps – but that does not matter. Is he now an anti-transformationalist? I don't know, but he's trending that way at least.
I will give him the benefit of the doubt, and all should welcome the message of this email. The higher you go, the larger the Sword of Damocles is … but of course no one but the person in the seat can see it. As most everyone does – he did the best he could for the country and Navy he served, and he did it better than most.
We should hope that this letter is the start of an ongoing conversation, not just by Admiral Harvey as he adopts the suit and tie, but by those in uniform as well.
There is a lot of ruin in a navy as big as the US Navy. Regardless of well intentioned mistakes of the past, there is still plenty of excellence left to build a better Navy from. Let us repair and redirect the damage done as we move forward from the last couple of decades of poor concepts and cultural warping. If the larger Navy community is looking for a starting point for that conversation – Admiral Harvey has provided us one to use; we should accept it in the manner it was offered and get to work.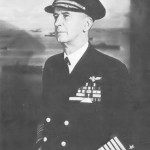 We've been here before – it is common in this line of work. It goes by different names and given heft by different charters.
When does a leader need to backoff – and when does a leader need to get in to fine-granularity leadership? The more senior a leader gets – what is a constructive level of detail?
This time around this habit gained steam with "Intrusive Leadership" and the belief in that if we have a long enough shafted screwdriver with a finely engineered head, then by-golly we can get things right!
Is it people or process? A bit of both? Perhaps. Is it required, or is it simply one leader's reaction to D&G higher up?
After awhile, even the best "Intrusive Leadership"/micromanaging/helicopter-leadership/etc reaches a point of diminishing returns by either excessive detail or context. Those at the receiving end feel frozen from action and look for a point of pivot where they can get some relief, while those at the giving end believe that the more they do of the same, the further away from what is needed they find themselves. Everyone is frustrated, and results suffer.
This week over at my homeblog, we've had a little fun with CNSL's SHIPS ROUTINE message, but in all seriousness shouldn't one ask; is this an efficient and effective way of doing business at that level?
It brings up two broad questions; are we excessively micro-managing our leaders from the highest levels, and are we making prudent use of Record Message Traffic?
As I understand it, the message we highlighted is just one of a series that's been getting rolled out this summer (the first being about small arms), and the messages are just the *highlights* from the upcoming re-publication of SURFLANT Regulations. It is a good thing to update and clarify how things should be done … but do we really need CNSL to put out a messages (as opposed to regulations promulgated via different means) that prescribes details so minor they wouldn't even make it in to the POD? Is that a good habit for others to copy?
ALL COMMODES, URINALS, SINKS, SHOWERS, AND DRAINS MUST BE CLEAN AND OPERABLE. SHOWER CURTAINS, MATS, BULKHEADS, AND DECKS MUST BE CLEANED AND SANITIZED TO PREVENT MILDEW.
We call it "Record Message Traffic" or "Messages," but I always preferred the Royal Navy "Signals" – mostly because it frames the medium better. There should be very few "signals" – and those that exist should be short, direct, and of such importance that other delivery methods are inadequate – otherwise the important things get drowned out in the signal-to-noise ratio.
When, as leaders, do we get too far in to the weeds to the point that we can't do our jobs because we are too busy doing others' job? When is too much – just too much?
Well, as one of my commenters pointed out – when in doubt, benchmark the best. At the beginning of the year that would end with our nation in a World War, Admiral Ernest J. King, USN, then CINCLANT, put it well;
"CINCLANT SERIAL (053) OF JANUARY 21, 1941

Subject: Exercise of Command — Excess of Detail in Orders and Instructions.

1. I have been concerned for many years over the increasing tendency — now grown almost to "standard practice" — of flag officers and other group commanders to issue orders and instructions in which their subordinates are told "how" as well as "what" to do to such an extent and in such detail that the "Custom of the service" has virtually become the antithesis of that essential element of command — "initiative of the subordinate."

2. We are preparing for — and are now close to — those active operations (commonly called war) which require the exercise and the utilization of the full powers and capabilities of every officer in command status. There will be neither time nor opportunity to do more than prescribe the several tasks of the several subordinates (to say "what", perhaps "when" and "where", and usually, for their intelligent cooperation, "why"), leaving to them — expecting and requiring of them — the capacity to perform the assigned tasks (to do the "how").

3. If subordinates are deprived — as they now are — of that training and experience which will enable them to act "on their own" — if they do not know, by constant practice, how to exercise "initiative of the subordinate" — if they are reluctant (afraid) to act because they are accustomed to detailed orders and instructions — if they are not habituated to think, to judge, to decide and to act for themselves in their several echelons of command — we shall be in sorry case when the time of "active operations" arrives.

4. The reasons for the current state of affairs — how did we get this way? — are many but among them are four which need mention: first, the "anxiety" of seniors that everything in their commands shall be conducted so correctly and go so smoothly, that none may comment unfavorably; second, those energetic activities of staffs which lead to infringement of (not to say interference with) the functions for which the lower echelons exist; third, the consequent "anxiety" of subordinates lest their exercise of initiative, even in their legitimate spheres, should result in their doing something which may prejudice their selection for promotion; fourth, the habit on the one hand and the expectation on the other of "nursing" and "being nursed" which lead respectively to the violation of command principles known as "orders to obey orders" and to that admission of incapacity or confusion evidenced by "request instructions."

5. Let us consider certain facts: first, submarines operating submerged are constantly confronted with situations requiring the correct exercise of judgment, decision and action; second, planes, whether operating singly or in company, are even more often called upon to act correctly; third, surface ships entering or leaving port, making a landfall, steaming in thick weather, etc., can and do meet such situations while "acting singly" and, as well, the problems involved in maneuvering in formations and dispositions. Yet these same people — proven competent to do these things without benefit of "advice" from higher up — are, when grown in years and experience to be echelon commanders, all too often are not made full use of in conducting the affairs (administrative and operative) of the several echelons — echelons which exist for the purpose of facilitating command.

6. It is essential to extend the knowledge and the practice of "initiative of the subordinate" in principle and in application until they are universal in the exercise of command throughout all the echelons of command. Henceforth, we must all see to it that full use is made of the echelons of command — whether administrative (type) or operative (task) — by habitually framing orders and instructions to echelon commanders so as to tell them 'what to do' but not 'how to do it' unless the particular circumstances demand.

7. The corollaries of paragraph 6 are:
(a) adopt the premise that the echelon commanders are competent in their several command echelons unless and until they themselves prove otherwise;

(b) teach them that they are not only expected to be competent for their several command echelons but that it is required of them that they be competent;

(c) train them — by guidance and supervision — to exercise foresight, to think, to judge, to decide and to act for themselves;

(d) stop 'nursing' them;

(e) finally, train ourselves to be satisfied with 'acceptable solutions' even though they are not "staff solutions or other particular solutions that we ourselves prefer."
Verily.
One does wonder how Admiral King would react to the goings-on in our Navy. A man whose own daughter stated,
… her father was "the most even-tempered man in the Navy. He is always in a rage."
Odds are, he wouldn't take kindly to retired CDRs commenting on his messages. Good odds, methinks.