Archive for the 'Training & Education' Tag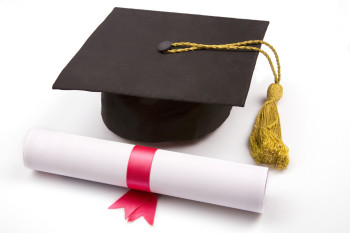 Update: Thanks to the feedback of RADM James Foggo, CDR Steve Melvin, LT Vic Allen, and Chrissy Juergens we've updated this post with additional free accredited educational opportunities.
By 2000, there had been tentative attempts at leveraging the internet for military education – primarily through the use of synthetic training simulations, rudimentary file-sharing, and simple message boards. Fourteen years later the options have expanded, and with it increased the availability of cheap or free training. In our evolving era of online education and emphasis on life-long learning, the military and government have embraced new tools and a multi-pronged approach to keeping those serving on Active, Reserve, and civil service duty trained. In this 2-part series, LCDR Adam Kahnke and I will run our fingers along those prongs in the hopes of providing you an outline of the opportunities available and shape of things to come.
In this first part we look at the type of education that many people, if they're being honest, care most about. We're talking about instructor-led courses accredited by scholastic councils that can be used towards certificates and degrees. Even if the Navy has already paid for your undergraduate education and you have no intention of remaining on active duty beyond your current commitment there are still options for you, including degree programs that incur no additional service obligation. Some of these are also not fully online, instead taking a blended approach requiring some in-residence time.
Now I need to throw in some important caveats. While this article is geared towards officers (enlisted folk have a slew of generally different options), everyone's situation is unique, so it's important to keep in mind that these are general descriptions to raise awareness of the opportunities available. The degree (no pun intended) to which they are free or available will depend on things such as your current service obligation, how much you're willing to obligate in the future, your rank, your location, your clearance, whether you already have a grad degree, etc..
Additionally, these were the opportunities of which we were aware at the time of this writing. We're sure we've missed a few and that as time goes on some will no longer remain available. While we hope this resource remains updated, we're lazy and easily distracted, so don't just take our word for it, but put in a little legwork yourself. We're only saying these are free opportunities in so much as the cost goes—you'll still have to put in some amount of work.
Confirmed Bachelor(ettes)
If you're a naval officer we hope that you've taken advantage of the many routes to getting your undergrad paid for—whether you commissioned through the Academy, OCS, or our preferred choice, Navy Reserve Officer Training Corps (NROTC) while attending a real university—you shouldn't have too much to worry about. Unless, I don't know, you changed majors thirteen times and attended some party school in Miami so didn't bother graduating in under 8 years, you shouldn't have much college debt from earning your BA (or BS if you went to Canoe U). Some of you may even have gone straight into an MA program. The good news is that if you have any federal loans remaining, whatever the amount that's left after 10 years of good payments and federal service (military or otherwise) is discharged under the Public Service Loan Forgiveness program (see more here). For those looking for more education, the following is for you:
Degrees
Naval War College (NWC)'s College of Distance Education (CDE) – Fleet Seminar Program (FSP) 
For those officers hedging their bets on continuing on active duty, those who already know they're heading to the Reserves after their current tour, and those already in the Reserves, FSP can be a great choice. It incurs no additional service obligation yet offers free instructor-led, in-person courses at 19 Fleet Concentration Areas on the path to a degree (There is a fully online and CD version, but it does not normally allow the student to earn a degree). One generally has to be an officer, a federal employee, or a congressional staffer (O-3 or above; GS-11 or above). The degree consists of three core classes that also earn you JPME Phase I credit and is designed to be completed over 3 years, but can be done in 2 if doubling up on courses the second year. The names of the core courses occasionally change, but most recommend taking Strategy and War/Politics the first year, and National/Theater Security Decision Making and Joint Military/Maritime Operations the second due to lighter individual reading load for the latter two (even with the literally heavier Milan Vego tome). You'll also need to complete 9 credit hours of elective courses, some of which can be done through the NWC web-enabled courses, but these are tough to get into and limited in their offerings, so consider combining with credit from another institution.
Naval Postgraduate School (NPS)
NPS has many programs and courses available for those non-resident, including EMBAs and other MA degrees, although the admissions for each program, including the cost for non-active duty and whether any service obligation is incurred for those who are active is very opaque on the site, which is riddled with dead links. One option for Reservists working as gov civilians looks like it might be this scholarship program. Your best bet for getting the ground truth on any specific program that catches your eye is emailing their admissions, although when I tried doing that a year ago I never received a response.
In coordination with FEMA they have developed a Center for Homeland Defense and Security, which offers an MA with minimal in-residence time (12 weeks total) at either Monterrey or DC (the rest is completed via the web). Applicants must be a US citizen and "employed full-time by a local, tribal, state, or federal government agency or the U.S. military, and have homeland security experience and responsibilities." While FEMA pays for those from DHS, naval officers' sponsoring agencies are responsible for paying tuition etc…so while not specified there's likely an incurred time obligation for attending.
National Intelligence University (NIU)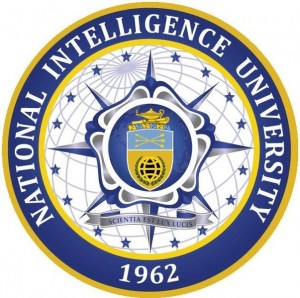 NIU has several options, including 2 masters degrees (MS of Strategic Intelligence or an MS&T Intelligence). Unfortunately all programs are restricted to TS/SCI clearance holders so yours truly can't provide feedback as to the quality of the program. Hear that NIU? That's the silent sound of me ruefully shaking my fist at you! But it makes sense given the subject matter.
From the site:
Federal employees throughout the Intelligence Community (IC), the military, law enforcement, National Guard, Reserve and other related security functions have the opportunity to apply for the resident (full-time) program through their parent agency or service, or can apply on their own for one of the NIU's cohort (part-time) programs. The cohort program classes are conducted in the evening and select weekends at the DIA Headquarters as well as the graduate and academic centers at NSA and NGA during the day.
But you don't have to be in the DC area to take advantage – the site also mentions Tampa, FL and Molesworth, UK if you happen to be in either of those two spots. See below for certificate offerings.
National Defense University (NDU)
In addition to the normal full-time in-residence programs, NDU offers a part-time, partially online Master of Science program and certificate programs through its Information Resources Management College (iCollege) to any government civilian employee or servicemember above a certain pay grade/rank. The coursework is available in either a blended (partially in-resident, partially online) or primarily online format and focuses on defense leadership and information technology topics. Courses are each 5 weeks long and confer 3 graduate credit hours.
Accredited Courses / Certificate Programs
DoD's Defense Security Service (DSS)
This is a relatively new addition. DSS's Center for Development of Security Excellence (CDSE) offers an array of free instructor-led online courses that earn ACE graduate-level credits and can be applied towards several certificates. These guys also offer "training:" restricted (based on clearance and position) in-person courses on things such as Special Access Programs (SAPs), a few accredited, and non-accredited self-paced online courses on things like cybersecurity. Additionally, the CDSE offers a separate set of security professional certifications based on testing. I took one of the accredited online courses this fall and found it, like most, to be flexible, interesting, and rewarding in so far as you get out what you put in to it. Despite frequent denials that it exists when I call, I'm hoping someday they'll let me do one of their advanced protective security detail driving courses in tropical Linthicum, MD.
National Intelligence University (NIU)
Offers part-time MA-level Certificate of Intelligence Studies programs, including Africa, China, Counterintelligence, AFPAK, Eurasia, Strat Warning Analysis, IC leadership and Management that once again sadly require a TS/SCI clearance. Smoke 'em if you got 'em.
Federal Emergency Management Agency (FEMA)
FEMA's Emergency Management Institute runs many emergency management-related courses and exercises around the country both in-resident and via VTC. I haven't been able to find any costs associated, but you do have to have a sponsoring organization endorsement from someone in your chain of command, as well as justify why FEMA should spend the time training you on, oh say prison riot responses. Many of these courses and their pre-reqs in the ISP (see below) can be applied towards FEMA programs/certificates, such as the Master Exercise Practitioner (MEP) or Emergency Management Professional Program (EMPP), but require out-of-time commitments and attendance at (free) courses in Maryland.
FEMA also offers a large range of Independent Study Program courses on things from HAZMAT to animals in disasters. If it matters, Frederick (MD) Community College offers lower-level credits towards a Bachelor's degree for the cost of accreditation for independent study you complete online.
DHS/FEMA at Texas A&M
Another option for those looking for accredited online courses in emergency management or cybersecurity comes from the Lone Star State thanks to federal FEMA and DHS funding. The cyber security training is the most prevalent online and can be rolled up to count for 3 ACE-accredited courses. Many other courses are offered through mobile trainers or in-residence.
Defense Acquisition University (DAU)
The members of the Navy-Marine Corps team's acquisition force, and really anyone who is interested in better understanding the mysteries of how the military ends up with the kit it does, can take a wide variety of online courses, including from Harvard Business School, and, with organization funding, in-residence courses at the DAU campus at Ft. Belvoir, VA. In order to receive a DAU-conferred certificate, however, one must be a member of the Defense Acquisition Workforce, as determined by position. For those not in that category, many of the courses have been ACE credit recommendations while DAU has memoranda of agreement with a multitude of colleges offering credit for coursework towards certificates and undergrad and graduate degrees at their institutions.
NPS
See above for details.
While we chose to focus on free, part-time, and mostly online educational opportunities – thus why we didn't include the normal in-residence NPS, NWC, and MBA scholarship master's programs, we also received feedback asking us to include several other lesser-known options.
Graduate Education Voucher (GEV)
For unrestricted line officers who want to pursue a graduate degree program of their own choosing (subject to approval), they can do so in their off-duty hours (i.e. while otherwise on shore duty) supported in part by the GEV at $20K per year. Taking the money incurs additional service obligation. Check with BUPERS for more on current academic year eligibility and the application process.
Marine Corps War College
As with the Naval War College, the Marine Corps University's Marine Corps War College hosts a 1-year in-residence Master of Strategic Studies program that also satisfies Joint Professional Military Education (JPME) Phase 1 requirement for officers. If you are finishing your division officer tours or finishing up your first shore duty rotation, speak to your detailer about this option if you're interested in an alternative experience in Quantico, VA.
Wild Cards
State
The State Department runs the Foreign Service Institute in Arlington, VA. According to their website they run over 600 courses for State employees, federal civilians, and military officers, but they didn't bother returning my email so I have no idea whether you could apply out of the blue or need to be on orders to one of their courses. Meanies. But if you're feeling adventurous you could go through the process of applying and see what happens. You just might end up in Uzbeki-beki-beki-stan.
But learning for the purpose of credit, certificates, or degrees isn't the only type of learning out there. In Part II Adam will lead you through the myriad free opportunities to learn for the sake of learning.
This article appeared in its original form at JORules and was cross-posted by permission. The opinions and views expressed in this post are his alone and are presented in his personal capacity. They do not necessarily represent the views of U.S. Department of Defense or the U.S. Navy.
The U.S. Service Academies are national treasures because they exist exclusively to prepare young men and women to lead our country's heroes. The Naval Academy holds a distinct place in our national character because America is a maritime nation with a sea-going identity that relies on a strong navy to defend her shores, explore the unknown, protect commerce, facilitate diplomacy, and wage war.
U.S. naval officers are genuinely aware of the connection between their place in this tradition and the significance of sea power – past, present and future. The U.S. Naval Academy, then, has a distinct responsibility to champion, promote and celebrate its position as a national fountainhead of U.S. naval history and an obligation to aggressively convey the bearing our naval history has on our nation's future to tomorrow's leaders.
From everything I've seen and heard, USNA's new Superintendant, Vice Admiral Michael Miller, supports this point of view. He is a tested combat-leader, a visionary, a thinker, and a true officer and gentlemen. He is also an Annapolis alum who has spoken of his deep interest in history and naval history in particular – which is a bitter irony considering we are about to witness its death.
From their very first day on the Severn, midshipmen have a shared end-state: to receive a commission and lead Sailors and Marines. In this way, they immediately distinguish themselves from their civilian counterparts at universities and colleges across the country. Midshipmen maintain an incredible bond with each other based on an individual commitment to a collective excellence predicated on unselfishness: the understanding that service before self is life's most honorable calling. That and the reality that you can't survive a military academy alone.
What follows over the next four years is a moral, mental and physical evolution that is meant to test individual midshipmen's devotion to service, steer them towards an occupational specialty that complements their personality and talents and best prepares their hearts for what will be the most challenging and rewarding life's work imaginable … leadership in combat and at sea.
So perhaps it's best said that the most critical function of our service academies is to imbue in the cadet or midshipman the ultimate humility: that none of their undergraduate experience is about them.
It's up to the individual midshipman to embrace this – that they aren't working so hard at the Naval Academy for themselves but rather for the opportunity to one day work so much harder for someone else – and it's up to the administration to give the mids tools along the way to make their hard work pay-off.
Leadership training is one such tool. Moral and physical development are others. A rigorous curriculum of math, science and engineering are others still. But the tools learned in the study of history, and HH104 in particular – USNA's required course in American Naval History – are some of the most important of them all.
As a matter of desired devices, history is entirely commensurate with the challenges of leading men and women in combat or at sea. A sound understanding of history provides the officer a lens to more clearly understand the mistakes and successes of the past, a framework to process the problems at hand, and a workable socio-calculus that helps approach an understanding of what tomorrow may hold.
Moreover, the study of history conveys an understanding of the human design, an appreciation for irony, a keen sense of collective memory, and a moral context to explain the reason they are all fighting in the first place. These are among the most valuable tools a decision maker, mentor, and leader can possess because these are the tools our Sailors and Marines need most from their officers.
All of this is invaluable intellectual training and plebes at USNA are immediately exposed to it in HH104. Just as significant is the specific history that HH104 relates: the complex and storied past of the U.S. Navy and U.S. Marine Corps. In imparting this history, HH104 becomes an essential vehicle of acculturation. It imbues these novice midshipmen with a deeper and clearer comprehension of the experiences and sacrifices of those who have preceded them in America's Naval Service. The course serves as an essential repository of collective memory and thus an integral means to integrate plebes into the culture of the Academy and the U.S. Navy and U.S. Marine Corps. In other words, the course – like other key components of plebe year – helps transform a jumble of motivated yet unformed individuals into an amalgam of inspired and unified officers-to-be.
Which is why it was so troubling to hear that HH104, American Naval History, is being moved from the 4th Class, plebe curriculum to the 1st Class (i.e., senior year) curriculum at USNA.
Here's what happened…
At some point during last academic year (2009-2010) the Department of the Navy tasked the previous Superintendant, Vice Admiral Fowler, to add a cyber warfare class to the core curriculum. No public announcement was made. Apparently, last spring a small working group, operating in the shadows, was established to come up with a plan to create introductory and upper-level cyber warfare courses. The USNA community knew nothing about the working group's tasking and work and learned of this development only last fall. The dilemma was how to add these courses without overloading an already full plate.
Surprisingly, the working group recommended moving American Naval History to 1st Class year. Apparently, they didn't care that this decision will leave new midshipmen adrift and ignorant of the history of their profession, and their nation, for three years. Again, no official announcement was made.
The fact that HH104 was dead only came to light by happenstance. In October, the History Department underwent a routine, external review. The review report was distributed to the Department faculty in late October and HH104's removal from 4th Class year, buried in the report, was presented as a certainty.
As word trickled out, upset ensued. First, the military and civilian faculty who teach HH104 expressed their unanimous opposition to moving HH104. Then, a number of History faculty who do not teach HH104 registered their dismay that such a major curriculum change would occur without any serious consideration and vote by the Faculty. The general reaction of midshipmen who have heard of the HH104 shift is consternation. Most recently, the shift of HH104 has prompted vigorous and agitated discussion within the Faculty Senate.
What upsets everyone as much as moving HH104 is the way in which it was done. The military and civilian faculty members who teach American Naval History were never consulted as to the effect this shift would have on the professional and academic education of midshipmen, nor was the larger History faculty consulted as a group. This change occurred in the shadows, violated the established policies regarding curricular review, and appeared as a fait accompli.
More troubling than the manner in which the decision to erase HH104 from the plebe curriculum was reached are the future, harmful effects this will have on the Naval Academy and on the Naval Service:
1.) Academic harm. Moving HH104 denies midshipmen an early exposure to the analytical tools History provides which would help them through the rest of their time at the Naval Academy. In HH104 midshipmen not only learn names and dates (which is important), they learn how to conduct research, write a research paper, think analytically, learn historical causation and the ultimate and proximate reasons why things happened the way they did, construct and carry an argument, and approach complex problems with the necessary perspective. And, perhaps most significantly, they learn about the relationship between the birth and evolution of the navy they have just joined and the nation they have just promised to support and defend.
2.) Educational harm. History is the foundation for an understanding of every social science. Teaching the required class in American Government (FP130), currently a plebe-year course, before teaching the context in which America became a government is, at best, sloppy and at worst negligent. Mids take Calc-I, Calc-II, Calc-III and differential equations before they go on to use those methods in tackling a complex electrical engineering problem. How can they possibly be asked to write about Federalism in FP130 without understanding the historical context in which Federalism occurred? From an educational angle, the course that should be taught later in the USNA curriculum is FP130.
3.) Professional harm. Who will give them – early – the basis of historical and cultural thinking called for by the CNO and Commandant of the Marine Corps in A Cooperative Strategy for 21st Century Sea Power? This is where West Point gets it right. The U.S Military Academy places an institutional importance on the study of history and its relevance to a successful, professional military officer and the success of its future operations in defense of this Nation.
4.) Moral harm. The aggregate effect of the shift of HH104 affects the Sailors and Marines the midshipmen will one day lead. The Fleet is weaker with a junior officer (of any major) who hasn't been applying the analytical tools learned in HH104 over the course of four years of study. Our Sailors and Marines will have less effective leaders.
This all concerns me deeply.
Cyber warfare is important and in addressing it in its curriculum, the Naval Academy is being flexible and realistic in preparing midshipmen for the multi-faceted nature of 21st-century conflict. But of the two plebe-year courses that could move, why wasn't FP130 chosen? It makes good pedagogical sense to have midshipmen learn about American government after taking their three core history courses which give them a sense of American and world history and the historical context in which the U.S. Constitution was framed.
One of the institutional strengths of the U.S. Naval Academy is its ability to adapt and prepare officers of the Naval Service for the next fight. But steeped in this tradition has always been a reliance on history. HH104, as the introductory course in historical thinking and the most effective vehicle to convey the collective memory of the U.S. Naval Service, is the bedrock of professional development at the Naval Academy.
Consider this sobering image: the Brigade of Midshipmen in Navy-Marine Corps Memorial Stadium in which about 3,000 of the 4,000 midshipmen have no knowledge of, or appreciation for, the names of battles enshrined on the walls there, nor any sense of the sacrifice those letters represent. Because 3,000 of these midshipmen never had HH104 as plebes, they will be tragically unaware of the significance of places such as Tarawa, Okinawa, Khe Sanh, and even Midway. We will now have a 75 per cent "ignorant" Brigade at every football game.
HH104 must continue to be offered to 4th Class midshipmen for one reason alone: none of this is about them. It is about preparing them to be the best officers for their Sailors and Marines – officers who are analytical, creative, and flexible and also soundly grounded in the heritage and history of the Naval Service.