Archive for the 'USMMA' Tag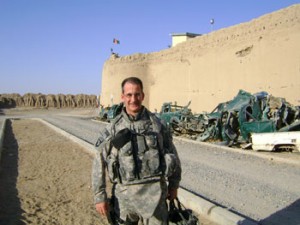 The Secretary of Transportation has announced the name of the new Superintendent of the United States Merchant Marine Academy.
I wish him and the Academy the best of luck. I am sure that he is more than qualified to handle the job at hand (other than my 1 reservation noted below). Then again, so was his predecessor.
I am more and more convinced that there are two distinct skill sets required for this position. The first involves overseeing the ongoing training of a school full of Midshipmen. The second skill set, involves dealing with both an entrenched civilian infrastructure and the Maritime Administration as overseer. So far, it seems that it is easy to find people with the first required skill set. Finding those with the second skill set has been much harder, most likely due to the fact that no one has been able to define the actual skills required. One thing for sure, it seems that understanding how the DOD functions does not help in successfully navigating through the Department of Transportation, and perhaps even results in friction with those who oversee the school.
Personally, I think the best chance of success for the new Superintendent rests with a change in the Administration as a result of the upcoming election. It also wouldn't hurt if the school was better integrated into the logistical training infrastructure of the US Military.
Finally, I would be remiss if I did not point out the new Superintendent's lack of Maritime experience. Imagine if you will, Colonel Helis being named the next Superintendent of the US Naval Academy. You can thus understand how the USMMA 'King's Point' alumni feel. It is a shame that the Maritime Administration could not find a person from within the Maritime Community to fill the job. Then again, The Maritime Administrator, David Matsuda, has no Maritime background either. One should not forget how the previous Superintendent was treated either.
Colonel James Helis Announced as New USMMA Superintendent

WASHINGTON – U.S. Transportation Secretary Ray LaHood today named Colonel (ret.) James Helis, Ph.D., as the new superintendent for the U.S. Merchant Marine Academy. Helis, a 30-year Army veteran, will begin work at the Academy next month after spending the past eight years as a department chair at the United States War College.

"Colonel Helis is an ideal fit for the Academy," said U.S. Transportation Secretary LaHood. "His extensive military and academic experience reflects the Academy's mission of both training and educating its students to support our country's maritime needs, and I look forward to working with him to ensure a strong future for Kings Point."

Since 2004, Colonel Helis has led the Department of National Security and Strategy at the U.S. Army War College in Pennsylvania. During his 30 years in the U.S. Army, Colonel Helis served as an Army Ranger and master parachutist and was a veteran of the war in Afghanistan, where he served as Chief of Plans for the NATO International Security Assistance Force. His professional foreign travel includes Belgium, Canada, Estonia, France, Germany, Haiti, Japan, Korea, Kuwait, Kyrgyzstan, Saudi Arabia, and Sweden.

"I am deeply honored and very excited about the opportunity to serve at Kings Point," Colonel Helis said. "I am eager to join the team of faculty, staff, and most of all midshipmen, all of whom daily live by the values of honor, service, and excellence."

Helis received his Doctorate of Philosophy in International Relations from Tufts University's Fletcher School of Law and Diplomacy. He holds masters degrees from both the U.S. Army Command and General Staff College and the University of Pennsylvania, and he earned his Bachelor of Science from the U.S. Military Academy in West Point, New York.

Colonel Helis and his wife, Jan, have two sons, Corbin, 22, a 2011 West Point graduate, and Ian, 18, who joins the Kings Point Class of 2016 this summer.

"Thanks to a thorough search process involving faculty, staff, midshipmen, parents and alumni, we have identified a true leader in Colonel Helis," said Maritime Administrator David Matsuda. "As Superintendent for Kings Point, he will bring energy and experience to our team and will help ensure that the Academy continues to chart a course for future success."

The Department of Transportation's Maritime Administration is responsible for overseeing the U.S. Merchant Marine Academy, including the hiring of key Academy positions. As part of the selection process, Colonel Helis also met with a number of midshipmen, faculty and staff from the U.S. Merchant Marine Academy, as well as alumni and industry leaders.

U.S. Department of Transportation – Office of Public Affairs
1200 New Jersey Avenue, SE, Washington, DC 20590
www.dot.gov/briefing-room.html

DOT 71-12 – Monday, June 25, 2012
Contact:US DOT Press Office – Tel: 202-366-4570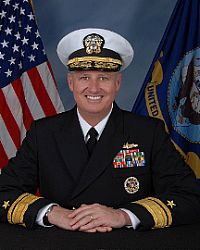 Word came earlier this week to the US Merchant Marine Academy community of the reassignment of the Academy's Superintendent, RADM Greene, who is himself an Academy graduate. See the announcement below.
Of more interest is just why the Secretary of Transportation, Ray LaHood, would go and reassign the good Admiral a year after appointing him to the position, a position that has lately appeared to become a revolving door. (See the Sec. Trans. praise of RADM Greene here) Take this clarification issued by the Alumni Association:
Important Message Clarification – In response to the feedback we have received from the "Important Message" released at 1300 EST regarding the Superintendent, I want to make it very clear that this is not a positive situation. The Superintendent has been "reassigned." This is not Admiral Greene's decision. The Dean is now the Interim Superintendent.

We are as deeply concerned about this turn of events as you are. As of now we only have the information that is in the previous release. I would like to answer all your questions but at this time that is just not possible. Thank you for your understanding and I hope this clears up any confusion.

Capt. James F. Tobin '77
President
USMMA Alumni Association & Foundation, Inc. – USMMA Alumni Association
It is now a couple days later and there is still little to no further explanation as to what has happened. I met the Admiral last December and he seemed like the perfect person for the job. Which makes me wonder, perhaps this Administration didn't appreciate that. Really, was the need at the National Defense University so great that it was better to once again open up the Superintendent's position at King's Point. In that Admiral Greene didn't even have the opportunity to decline and remain in his current position? Was their no other suitable candidate and if that is the case, just where did he intend to find a new superintendent?
In addition, warning comes that the budget ax is going to start swinging in DC. No word yet on where it will strike, but compared to the other service academies, the USMMA is in a somewhat exposed position. It will need a strong leader to defend the school's contribution to the US. As an alumnus, I hope that a replacement as strong as RADM Greene can be found quickly.
—————————
Important Announcement – Secretary Ray LaHood announced on Tuesday the appointment of Rear Admiral Philip H. Greene, Jr. (KP '78) to be the Department of Transportation Chair at the National Defense University in Washington, D.C.

Rear Admiral Greene served with distinction as Superintendent, United States Merchant Marine Academy since August 30, 2010. A native of Southern California, Admiral Greene, was our third Kings Point Graduate to serve as Superintendent.

Rear Admiral Philip H. Greene, Jr. (KP '78), has been named the 2011 Alumnus of the Year by the USMMA Alumni Association and Foundation. This prestigious annual award will be presented at the Homecoming Alumni Awards Dinner on Thursday evening, October 13th, in the Melville Hall Officers' Club.

Prior to his appointment as Superintendent at Kings Point, Admiral Greene was Director, Navy Irregular Warfare. Prior to this assignment Greene was commander, Combined Joint Task Force-Horn of Africa where he led operations to build regional security capacity and counter extremism in the Horn/East Africa. He also served in Naples, Italy, as director for Policy, Resources & Strategy, U.S. Naval Forces Europe/Africa (February 2008 to February 2009).

Previously he commanded Destroyer Squadron 31 from November 2002 to May 2004, where he served as sea combat commander for the Abraham Lincoln Strike Group during Operation Iraqi Freedom. Other sea duty commanding officer assignments include the Spruance class destroyer, USS Fletcher (DD 992) from March 1996 to November 1997; and the patrol missile hydrofoil, USS Taurus (PHM 3) from July 1989 to June 1991.

Significant shore assignments include duty as chief of staff to commander, Naval Surface Forces; and chief, North East Asia/China Division, the Joint Staff/Political-Military directorate (J5). In addition, Greene has served tours at the U.S. Naval Academy; the Secretary of the Navy's Office for Legislative Affairs; and the Bureau of Naval Personnel.

Greene is a 1994 graduate of the National War College (M.S. National Security Strategy) and a 1985 graduate of the Naval Postgraduate School (M.S. Information Systems). In addition, he holds a Merchant Marine license as Master (oceans, any gross tonnage).

Greene has received various service and unit awards. His personal decorations include the Navy Distinguished Service Medal, Defense Superior Service Medal, Legion of Merit, Bronze Star, Meritorious Service Medal, and Navy and Marine Corps Commendation Medal.

On behalf of the entire KP Alumni, we thank RADM Greene for his extraordinary efforts, dedication and leadership provided under very challenging circumstances. We also thank Admiral Greene's wife, Debby Greene, for her grace and dignity, and the valued work and contributions made to the Academy.

We wish Godspeed to our fellow Alumnus! – USMMA Alumni Association
PREVIOUS:
RADM Philip Greene '78 Named 11th USMMA Superintendent – August 2010
The Department of Transportation has announced a search for a Superintendent for the US Merchant Marine Academy.
Job Title: Superintendent, US Merchant Marine Academy, Kings Point, NY

Department: Department Of Transportation

Agency: Maritime Administration

Job Announcement Number: MARAD-10-02-NG

SALARY RANGE: 119,554.00 – 179,700.00 USD /year

OPEN PERIOD: Friday, January 22, 2010 to Monday, April 19, 2010

SERIES & GRADE: ES-0340-0/0

POSITION INFORMATION: Full-Time Permanent

PROMOTION POTENTIAL: 0

DUTY LOCATIONS: 1 vacancy – South Eastern New York, NY

WHO MAY BE CONSIDERED: Applications will be accepted from all groups of qualified individuals.

JOB SUMMARY:
The Superintendent of the US Merchant Marine Academy is responsible for the development of scholastic standards which encourage the intellectual, professional growth and physical well-being of midshipmen, and effective and economical operation of the Academy's facilities. The incumbent has a profound impact on the Academy's ability to educate and train individuals to be highly qualified licensed merchant marine officers inspired to sail on vessels of the United States.

Come on board with us and take a journey that will challenge your mind and develop your career. The quality of our lives, the shape of our communities and the productivity of our Nation's economy depend on our transportation systems. We recognize and value the importance of our workforce and the diversity of backgrounds and ideas that each employee brings. The U.S. Department of Transportation: Careers in Motion.
Here is a hint of the type of person they are looking for:
1. Experience that reflects the ability to provide executive leadership for planning, implementing and evaluating a comprehensive academic program at the Nation's maritime academy. This individual must also have the leadership ability to inspire others to fulfill the mission of the organization. The ideal candidate must be respected and well-known in the maritime field and must possess proven technical and managerial credentials. The individual will have a record of proven results and of ensuring organizational goals are met and mission objectives achieved, while simultaneously maintaining high standards, honesty and ethics, process integrity, commitment to diversity, and a culture of open communication and transparency. Merchant marine qualifications desired.

2. In-depth executive management experience and a history of proven success in the merchant marine industry or academic organization. This includes knowledge of maritime transportation including commercial and military logistics and maritime industry leadership. Also included is skill in assessing national and international maritime transportation trends and related critical issues; the ability to work collaboratively across organizational lines, produce results on-time and within budget; and experience managing resources in an academic environment with a track record of outstanding project and program delivery, customer satisfaction, stakeholder outreach, and management of internal business processes.

3. Demonstrated experience in developing and executing communications plans within the organization, with key external stakeholders, and with senior Department officials. This includes the ability to think strategically, set a strategic direction for a large organization, develop tactics to achieve the strategy, and experience measuring, monitoring, and managing to performance. The candidate will possess expertise in planning and management to enable translating DOT enterprise goals and objectives into measurable business areas within USMMA and Maritime Administration operations.
For a change it would be nice to see a USMMA Graduate take the helm for a while.
Found via The Maritime Executive
Word comes via the US Merchant Marine Academy Alumni Association that the U.S. Merchant Marine Academy has named an acting Superintendent to handle the position left vacant by the resignation of Rear Admiral Allen Worley back in November. He held the position for a year.
KUMAR TAKES THE HELM
Dr Shashi Kumar, Ph.D., Master Mariner and the Academy's 12th Academic Dean has again taken the helm as the Interim Superintendent effective January 4th. He served as Interim Superintendent October 1 through November 14, 2008 while the Academy was then searching for a new Superintendent. Prior to joining USMMA, Dr. Kumar was the founding Dean of the Loeb-Sullivan School of International Business and Logistics at Maine Maritime Academy. He earned an unlimited Master Mariner (UK) certificate of competency and sailed extensively for a decade before entering academe. His significant accomplishments include the Transport Reviews' 1st prize for new PhD's in transportation, an award for excellence in teaching; Sam M. Walton Free Enterprise Fellowship (1998-2006) as well as the Maine International Innovator of the Year Award. Dr. Kumar has published extensively and authors an annual review of the U.S. Merchant Marine for the U.S. Naval Institute Proceedings. He continues to serve as the Academy's Academic Dean.
Best wishes to Dr. Kumar in carrying out his two jobs.
It remains to be seen how the position will finally be filled, again. As a graduate, I believe that an ideal candidate would be another graduate. The Academy does need a strong leader, if for no other reason but to lobby the Government on behalf of the school. After all, there is no 'Merchant Marine' wing in the Pentagon to look after the school. The Academy is also working it's way through the findings of a critical GAO Report from August 2009. (UNITED STATES MERCHANT MARINE ACADEMY – Internal Control Weaknesses Resulted in Improper Sources and Uses of Funds; Some Corrective Actions Are Under Way)
What GAO Found
Here is a press release from the US Merchant Marine Academy:
U.S. Transportation Secretary Ray LaHood Accepts Resignation of U.S. Merchant Marine Academy Superintendent

U.S. Transportation Secretary Ray LaHood today accepted the resignation of Rear Admiral Allen Worley, Superintendent of the U.S. Merchant Marine Academy at Kings Point, New York, effective January 4, 2010.

"The Merchant Marine Academy has gone through an important rebuilding year and is positioned for reaching the next level," said Secretary LaHood. "We are confident the Academy is on course to continue as the premier institution in maritime education. We appreciate Admiral Worley's service."

Secretary LaHood noted that during the last year several steps were taken to upgrade processes at the Academy and to improve educational opportunities for Midshipmen, including cutting student fees in half, hiring an outside accounting firm to improve Academy finances and assigning a blue ribbon panel of national experts to examine the capital needs of the school and make recommendations for its upgrade.

Dr. Shashi Kumar, Academic Dean and Assistant Superintendent for Academic Affairs, will act as interim Superintendent upon Admiral Worley's departure in January. A nationwide search will be conducted to find a permanent successor.

Admiral Worley has been the Superintendent of the United States Merchant Marine Academy since November 2008, the tenth person to hold this post since the institution's dedication in 1943.

The Merchant Marine Academy, operated by the U. S. Department of Transportation's Maritime Administration, is one of the nation's primary sources of licensed merchant marine officers and is renowned internationally for its maritime education and training programs. – 9 November 2009
The Admiral is a 1974 graduate of the US Naval Academy and is a former Superintendent of the Texas Maritime Academy.
So the search begins for a new Superintendent.
Hello there. Some of you may know me for my weekly series 'Maritime Monday' over at gCaptain. The nice folks over here at the USNI Blog offered me an opportunity to contribute, so here I am. Oddly enough, I immediately ran into a bit of writer's block trying to find an appropriate subject, so I decided to comment on the following Baltimore Examiner story that they ran back in December as it touches on a process that many reads here have probably experienced first-hand:
Naval Academy asks Congress for increase in minority minds

By Jason Flanagan, Examiner Staff Writer 12/16/08
Congressional members will be asked next week to push more minorities candidates toward the U.S. Naval Academy in hopes of increasing the military institution's diversity.

"We want to let Congress know that we can work with them, and tell them what we are all about," said Craig Duchossois, chairman of the Board of Visitors, the federal oversight board of the academy.

A letter drafted by the board's diversity subcommittee, which included Rep. Elijah Cummings, D-Md., will be sent to every member of Congress, first focusing on the black and Hispanic caucuses, telling them about how to increase the diversity of their nominees.

Every member of Congress can nominate high schoolers from their districts. But members have complained that they were unaware of opportunities, such as the academy's preparatory school in Rhode Island, that could afford more minorities a chance at the academy.

Diversity has long been an issue at the Naval Academy and in the Navy since the academy began accepting minorities in the 1940s. – Baltimore Examiner
I am sure that many readers have gone through the process of applying for a congressional nomination to attend one of the Federal Academies. The competition can be quite tough, especially if you live in Maryland, the home of the Naval Academy, and somewhat easier if you happen to live in other urban areas not located in a state that is the home of a Federal Academy.
For the Naval Academy to increase the diversity of their student population, they first need to have a diversified pool of Academy applicants to choose from. In this respect they are somewhat dependent on members of Congress for this. This is surely the driving force behind the news story above. The story below from earlier in 2008 does hint at a possible reason for a lack of diversity, Members of congress themselves.
In the Washington suburbs, hundreds of impressive teens compete each year to win their representative's nomination to West Point or the Naval, Air Force or Merchant Marine academies. But in the District of Columbia, spots at the service academies often go unused.

At the Air Force Academy in Colorado Springs, there is not a single cadet nominated by Del. Eleanor Holmes Norton (D-D.C.), according to an academy spokesman. At the Merchant Marine Academy on Long Island, there is but one Norton nominee, a spokesman there says.

Contrast Norton's record with that of, say, Rep. Frank Wolf (R-Va.), who has 14 nominees studying at the Air Force Academy; Rep. Chris Van Hollen (D-Md.), who has six; or Rep. Tom Davis (R-Va.), with 13.

I asked the academies to break out the number of their students nominated by Washington area House members in the past five years. Norton substantially lags her colleagues, with a total of 20 students inducted, compared, for example, with 62 for Davis and 53 for Wolf. Norton's suburban counterparts say interest is so high among high school students that they can easily nominate more than enough qualified candidates to be confident of filling their quota of slots at the academies. – Washington Post
This past summer, Congresswoman Norton did nominate two residents to the Naval Academy. She has a team (as do other Members of Congress) who are tasked with handling nominations. I never met my congressman when applying for a nomination from him for both the Naval and Merchant Marine Academies. Surely, she is not the only Congressman who represents an urban area that has nominations that go unused. That is a shame since admission to an Academy is a not only a great way to receive a 'free' college education but is also a great way to escape inner city poverty.
So, is the congressional requirement still a good thing or has it outlived its good? Or is this requirement costing academies access to otherwise qualified candidates and contributing to complaints that they are not diversified enough? As for me, I am against the Academies picking students based on race. Because when you do that, you end up disenfranchising others. But by removing obstacles to get to the selection process, you hopefully solve or reduce the problem naturally. Of course, students still need to apply first, but that is another problem.