Archive for the 'Vietnam' Tag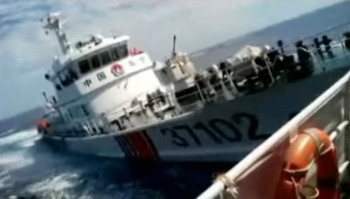 There is something happening in WESTPAC that needs a closer look.
In addressing China's push in to the sea, the Western response is almost reflexive – and bellicose. Via David Larter at NavyTimes;
The U.S. military's top commander in the Pacific is arguing behind closed doors for a more confrontational approach to counter and reverse China's strategic gains in the South China Sea, appeals that have met resistance from the White House at nearly every turn.

Adm. Harry Harris is proposing a muscular U.S. response to China's island-building that may include launching aircraft and conducting military operations within 12 miles of these man-made islands, as part of an effort to stop what he has called the "Great Wall of Sand" before it extends within 140 miles from the Philippines' capital, sources say.
In the closest Western nation to China, Australia, we have an interesting twist from their Latest White Paper;
Former minister Kevin Andrews has used today's release of the long-awaited Defence White Paper to pressure the Turnbull Government to send warships within 12 nautical miles of contested islands in the South China Sea.

The 2016 Defence White Paper maps a course towards a total of $195 billion in Defence capability or equipment by 2020-21, together with a larger military force of 62,400 personnel, the largest in a quarter of a century.

Mr Andrews' call comes just days after the Commander of the US Navy's Pacific Fleet said it would be "valuable" if the Royal Australian Navy conducted "freedom of navigation" operations in the disputed region.

The Liberal backbencher said Australia must now follow the United States' example.

"We have to exercise that freedom of navigation and means being prepared to sail our naval vessels, to fly our aircraft through that region and say we want unrestricted trade routes in this area," Mr Andrews told the ABC.
OK. those are grey-hull ops, FON ops, and generally showing everyone you have a big stick.
What are the nations closest to China doing, those of a distinct Asian culture and a few thousand years of national history in dealing with China? They have grey hulls, they have warships – but it isn't their navy by-and-large that they are sending out.
Let's go north to south. Japan;
Japan has placed 12 of its coast guard vessels around the disputed chain of islands in the East China Sea. The deployment comes days after it inaugurated a new defence radar system in the region, and is meant to patrol the islands called Senkaku by Japan and termed Diaoyu by China.

The fleet comprises 1,500-tonne patrol ships – all of them newly inducted – and two Shikishima class helicopter carriers. All the newly-built ships, capable of high-speed manoeuvres, are fitted with 20mm guns and water cannons. Tokyo said the enhanced patrolling is to protect the waters surrounding the region, according to the Kyodo news agency.
The stand-off between China and Vietnam over the former's decision to place an oil rig in disputed waters in the South China Sea escalated on Tuesday when a Chinese coast guard ship rammed a Vietnamese coast guard ship. The Vietnamese vessel allegedly suffered several "gashes" in its metal hull according to the Wall Street Journal. No Vietnamese sailors were injured and the boat did not sink. The incident reflects a sort of escalation in the dispute. While a Chinese vessel rammed and sank a Vietnamese civilian vessel (a fishing boat) last month, Tuesday's incident is a case of two coast guard ships from the two countries becoming involved in a physical altercation. In another incident, a Chinese vessel fired a water cannon at a Vietnamese ocean inspection ship. No naval assets from either side were involved in either exchange.

So far, neither Vietnamese nor Chinese officials have commented on the incident. The initial report comes courtesy of a Vietnamese TV news station VTV1.
On Saturday, a large Chinese coast guard warship in Indonesian waters rammed a vessel that was being towed by an Indonesian patrol vessel. The vessel being towed was a Chinese fishing boat that had been illegally fishing in Indonesian waters around the Natuna Islands in the South China Sea. Another large Chinese warship arrived on the scene and forced the Indonesians to release the fishing vessel. However, the eight-member crew of the Chinese vessel had already been arrested, and are still in custody.

The Natuna Islands have always been sovereign Indonesian territory. They are far away from China, but because of the rich fishing grounds, China would like to use its military power to seize the islands from Indonesia.
They could be using their navy, but they aren't.
When you have a grey hull, you are signaling that you consider this dispute a national security issue; a white hull signals that you see it as a legal issue.
As we plan to run up the battle flag at flank speed, we may want to ponder a bit why those closest to China are taking a different approach.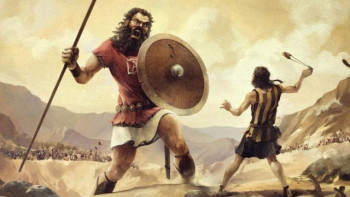 The USA can't do it all in WESTPAC, and we shouldn't do it all. When it comes to regional security, the USA does have comparative advantage compared to some of our friends and allies, specifically economic power, and technology.
They have comparative advantages in geographic location and manpower. If we can combine our advantages in to the right package, there is more then enough there to give China pause in her expansionist ambitions.
Over at The National Interest, Jerry Hendrix is thinking about this and thinking right;
There is a Goliath menacing the western Pacific. China's construction of three huge artificial islands with obvious military capacity in the South China Sea has already destabilized the security equilibrium in the region. Given the rising tensions and outright challenges to the established international security order in the western Pacific, it is time for the United States to align its Foreign Military Financing (FMF) program with its Pivot to Asia initiative, in order to strengthen the region's Davids.
…
Japan, Taiwan, the Philippines, Vietnam, Brunei and Singapore have been increasingly united in their resistance towards Chinese aggression, but their unity, though powerful symbolically and legally compelling, can go only so far in the face of China's rapidly expanding military capacity and capabilities. They will need new platforms adept at complicating China's territorial designs and integrating with allies, partners and neighbors.
Exactly.
Jerry covers the math well further in the article, but when reading it, I kept coming back to the title, If China's Goliath Threatens Asia, Then Arm David.
That got me thinking of Malcolm Gladwell's TED Talk, The Unheard Story of David and Goliath. As with many things in the Bible, it isn't quite what you think it is at first glance;
So David, in that story, is supposed to be the underdog, right? In fact, that term, David and Goliath, has entered our language as a metaphor for improbable victories by some weak party over someone far stronger. Now why do we call David an underdog? Well, we call him an underdog because he's a kid, a little kid, and Goliath is this big, strong giant. We also call him an underdog because Goliath is an experienced warrior, and David is just a shepherd. But most importantly, we call him an underdog because all he has is — it's that Goliath is outfitted with all of this modern weaponry, this glittering coat of armor and a sword and a javelin and a spear, and all David has is this sling.

Well, let's start there with the phrase "All David has is this sling," because that's the first mistake that we make. In ancient warfare, there are three kinds of warriors. There's cavalry, men on horseback and with chariots. There's heavy infantry, which are foot soldiers, armed foot soldiers with swords and shields and some kind of armor. And there's artillery, and artillery are archers, but, more importantly, slingers. And a slinger is someone who has a leather pouch with two long cords attached to it, and they put a projectile, either a rock or a lead ball, inside the pouch, and they whirl it around like this and they let one of the cords go, and the effect is to send the projectile forward towards its target. That's what David has, and it's important to understand that that sling is not a slingshot. It's not this, right? It's not a child's toy. It's in fact an incredibly devastating weapon. When David rolls it around like this, he's turning the sling around probably at six or seven revolutions per second, and that means that when the rock is released, it's going forward really fast, probably 35 meters per second. That's substantially faster than a baseball thrown by even the finest of baseball pitchers. More than that, the stones in the Valley of Elah were not normal rocks. They were barium sulphate, which are rocks twice the density of normal stones. If you do the calculations on the ballistics, on the stopping power of the rock fired from David's sling, it's roughly equal to the stopping power of a [.45 caliber] handgun. This is an incredibly devastating weapon. Accuracy, we know from historical records that slingers — experienced slingers could hit and maim or even kill a target at distances of up to 200 yards. From medieval tapestries, we know that slingers were capable of hitting birds in flight. They were incredibly accurate. When David lines up — and he's not 200 yards away from Goliath, he's quite close to Goliath — when he lines up and fires that thing at Goliath, he has every intention and every expectation of being able to hit Goliath at his most vulnerable spot between his eyes. If you go back over the history of ancient warfare, you will find time and time again that slingers were the decisive factor against infantry in one kind of battle or another.

So what's Goliath? He's heavy infantry, and his expectation when he challenges the Israelites to a duel is that he's going to be fighting another heavy infantryman. When he says, "Come to me that I might feed your flesh to the birds of the heavens and the beasts of the field," the key phrase is "Come to me." Come up to me because we're going to fight, hand to hand, like this. Saul has the same expectation. David says, "I want to fight Goliath," and Saul tries to give him his armor, because Saul is thinking, "Oh, when you say 'fight Goliath,' you mean 'fight him in hand-to-hand combat,' infantry on infantry."

But David has absolutely no expectation. He's not going to fight him that way.
…
So the Israelites up on the mountain ridge looking down on him thought he was this extraordinarily powerful foe. What they didn't understand was that the very thing that was the source of his apparent strength was also the source of his greatest weakness.

And there is, I think, in that, a very important lesson for all of us. Giants are not as strong and powerful as they seem. And sometimes the shepherd boy has a sling in his pocket.
Let's stick with this angle on David vs. Goliath.
If we want to help our Davids, how do we do that? By using each partner's comparative advantage, and acknowledging critical vulnerabilities as well – the whole is greater than the sum of the parts. We should make sure we keep our Davids light, mobile, efficient and deadly. If we do that, who knows, perhaps we too can stand in the distance and watch them fight and win for themselves.

General Robert H Scales (USA Ret.) discusses firepower and the American way of war, specifically: firepower's use, effectiveness, and place as a cultural phenomenon in American military thinking.
DOWNLOAD: Sea Control 49: General Robert Scales on Firepower
We are available on Itunes, Stitcher Stream Radio, etc… Remeber to subscribe, leave a comment and a 5-star rating.

RADM Foggo, Assistant Deputy Chief of Naval Operations for Operations, Plans and Strategy, joins us to discuss the creation of strategic literacy within the Navy's officer corps. discusses the Current Strategy Forum, a strategy sub-specialty, education, and the mentors that engaged his interest in strategy.
DOWNLOAD:
Sea Control 35- RADM Foggo and Developing Strategic Literacy
Remember, subscribe on iTunes or Stitcher Stream Radio. Leave a comment and rate five stars!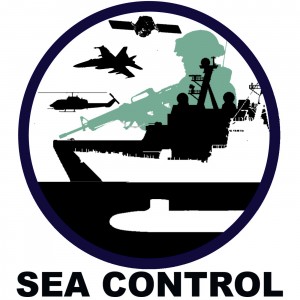 Chuck Hill joins Matt to talk about design, use, and possibilities of naval corvettes, reflecting on the articles from 2013's Corvette week. From definitions, to potential employment, to interdiction operations during Vietnam… this podcast runs the gamut. Please enjoy, Sea Control Episode 18: Naval Corvettes (download).
Remember to tell a friend, and subscribe on Itunes and Stitcher Stream Radio.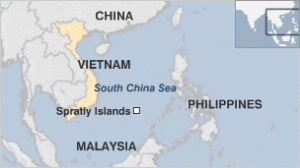 Well, we had to deal with Vietnam's Buddhist monks a few decades ago … I guess now it is China's turn.
Vietnam said earlier this week that six Buddhist monks will soon take up residence on one of the Spratlys. The monks, who reportedly will stay for the next year, belong to the government-sanctioned wing of the Buddhist church.
In all seriousness though, this has all the ingredients; oil, sea lines of communication – and overlapping claims that adds fuel to it all.
…to re-establish abandoned temples on islands that are the subject of a bitter territorial dispute with China.

The temples were last inhabited in 1975, but were recently renovated as part of efforts to assert Vietnamese sovereignty over the Spratly Islands.
…
The monks' delegation is being organised by the local authorities in the southern province of Khanh Hoa, which exercises administrative responsibility for the islands on behalf of Vietnam.

It has also paid for the refurbishment of the island shrines. They include three larger temples and several smaller ones.

The monks have been appointed abbots of the island temples for a six-month period.
…
Along with China and Vietnam, parts of the islands are claimed by the the Philippines, Brunei, Malaysia and Taiwan.
To get the Monks there takes just a boat – to keep them there or to kick them off takes the ability to project naval power ashore.
Is this a provocation? Of course. The billion dollar question is; what national security concern is this of ours? If it isn't, when does it become one, if at all?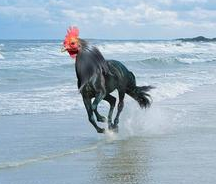 Hey, if it's Sunday – then it must be time for Midrats!
Please join my co-host and fellow USNIBlogg'r EagleOne and me as we run the timeline from 1975 to 2020 today at 5pm EST/1700R/2200Z.
Our guests will be retired Marine Corps Lieutenant Colonel J.G. Zumwalt and journalist Greg Grant.
For our first segment, we will be discussing Lt. Col. Zumwalt's new book, Bare Feet, Iron Will ~ Stories from the Other Side of Vietnam's Battlefields with the author.
We will wind it up with Greg Grant looking towards the Navy's options at the end of this decade as outlined in CNA's new report, "The Navy at a Tipping Point: Maritime Dominance at Stake?
So, get your honey-do's done and join us this afternoon. If you miss the show – you can always reach the archives at blogtalkradio – or set yourself to get the podcast on iTunes.
Joe Galloway describes the horrific scene before him, two men dancing in the fire, of a Napalm bombing.