Archive for the 'WEST 2012' Tag
Maybe, I don't want to be an officer. More so, maybe I shouldn't be one. You guys seem to make it hard on yourselves to ask questions – to read, think and write. Enlisted types, when we do a version of 'read, think and write' we either are innocuous or irrelevant because of our rank, or are surprising (and thus welcomed) because of no one expecting us to think 'big thoughts.' But, whatever the case, us thinking aloud isn't something that can cause officers to react. I'd dare say that it is almost safer for us enlisted types to think out loud because of our status in the military hierarchy.
In thinking back across the modicum of experience I have, I can only find one example of where someone (an officer) reacted negatively to me asking questions. It was a CAPT who was riding the SAN ANTONIO for one reason, or another. We were on the smoke deck, and I was attempting to talk to him about my Mobile Sea Base idea I had for the SAN (anyone read the news lately? I totally called this back in 2007). I don't think the CAPT was as much bothered by my asking questions, as he just wanted from freakin' peace and quiet while he smoked his cigar on the smoke deck. Whatever his motivations, it's the only time I can recall ever being concerned about asking questions.
As many of you know, the Naval Institute invited me to the West '12 Conference this year. One of the panels I attended was titled "Junior Warfighters: What Issues Keep Them Awake at Night?" the panel was comprised of O-3s and an O-4. I asked them questions, and the discussion turned to writing and publishing their thoughts. The answers I received were far outside of my perspective, and did not settle well with me. I couldn't understand why they were telling me of their concerns for repercussions from their writing. They aren't the first officers I've heard voice such a concern – quite the opposite actually. I have heard others say as such so often, that I've started to wonder if it was actually an excuse for not writing.
I watched the video made from the panel this morning, I asked if they had tried to get published, if they thought that publishing under a pen name would improve the discourse or be helpful in any way. But, again, the answers I was given were too far outside my perspective. I was told that it is important for a person to stand behind their words and thus not use a pen name. In addition to their concern for repercussions from publishing, the two perspectives caused a certain dissonance for me, I couldn't get my mind around it. But, in talking about it on facebook, I think I've begun to understand.
No one reads, thinks and writes in a vacuum. I've often wondered (as have many others) why it is that the young seem to be the greatest source of innovation in the World. But, in coming to understand the answers I received at West I've also come to understand that a significant part of why the young innovate so much is that we do read, think and write in a vacuum in a greater sense than those older than us. We generally have fewer responsibilities – maybe a spouse, possibly no children, limited (if any) command authority. It seems to me to be one of the sublimely ironic absurdities of life that we give authority to those who have the experience to support keen discretion and wise decision making. But that to inherently have such qualities, one must have first lived a life, learned the resulting lessons and there-by limited their ability to fully engage in innovative discourse.
What this realization has lead me to is to wonder what this means for me. I'm a single guy, no kids, and no command authority; yet when I write these blogs, and talk publicly, I have a tacit sense of what I can and cannot say – I have tact. But, should I have less tact, in a sense? I don't mean that I think that I should be bluntly provocative or that I should be writing the intellectual version of tabloids in my writing. But, that I should be even more bold to say some things, and even say things I know that others wish to say, but can't due to other responsibilities their life choices have resulted in. Just as it tends to be the most junior personnel who have to scrub down a ship after a CBRN attack, shouldn't it be the junior person who writes the words that cause senior personnel pause? After all, I am ultimately only responsible to myself. I do not have to worry about my words grossly affecting anyone else I could be responsible for. If the guy with kids to take care of can't do it; the officer who would be judged more critically than I would can't do it, or anyone with significant responsibilities can't do it. But, somebody HAS to do it. Who better than someone like me?
I didn't invoke John Boyd during the panel, though his ghost was probably cursing up a storm if it were present. But, Boyd's example is replete with what it takes to fully engage in the discourse. Robert Croam's biography doesn't ignore the type of father or husband Boyd was – Boyd sacrificed a lot to be who he was. I cannot expect anyone (not even myself) to make the hard decisions he made.
Which only leaves me with the thought that we need a new dichotomy across the age axis in our Navy. We have the enlisted-officer dichotomy in the Navy that serves us extremely well. We should also formalize the age dichotomy so that our junior personnel can take advantage of their lack of responsibilities and station, so that they can think, read and write the things we need to stay innovative and ahead of any competitor.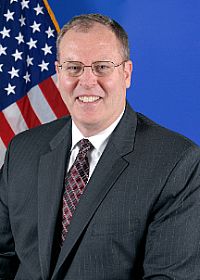 Thursday morning, Under Secretary of the Navy (and more importantly, former Marine artilleryman) Robert O. Work skilfully executed his own "pivot". Secretary Work had intended to deliver remarks regarding the program choices associated with the recently-released Defense budget. Well, you go to the podium with the speech you have, not the one you wish you had. It seems SECNAV was not going to publicly comment until later in the day, so Secretary Work chose not to publicly do so ahead of that, and instead delivered an enthusiastic and decidedly upbeat address on the challenges and opportunities facing the Navy-Marine Corps Team in the coming century.
Secretary Work referenced former CJCS Admiral Mullen's talk of the previous day, and lived up to his well-deserved reputation for his grasp of history and its relevance to future events. Diverging from Admiral Mullen's views of the uniqueness of the path ahead, Secretary Work outlined the challenges faced by President Eisenhower in 1953, an ongoing war far larger than the current and recent conflicts combined, an existential threat from a peer enemy about to detonate a thermonuclear device of their own, faltering allies asking for assistance in remote regions of the globe, and an electorate very tired of war. Indeed his example speaks to the tendency to consider present challenges as groundbreaking and unprecedented, when in point of fact, they are usually not nearly quite so.
Secretary Work proceeded to provide a Huntington-esque perspective on the history of America's military eras, as defined by salient policy events. That perspective is worth summarizing here.
The Continental Era
July 4th 1776 to December 1, 1890
America's Army was dominant, with an intermittent and largely coastal (with notable exceptions) Navy and small Marine Corps, no overseas bases, and a focus on western expansion across the North American continent. The era ended with the tragic events at Wounded Knee, which was the last of the frontier fights. During the Continental Era, for every month the United States was at war, she spends approximately six months at peace.
The Trans-Oceanic Era
December 1, 1890 to March 12, 1947
America becomes a two-ocean Mahanian maritime nation once and for all, and after massive military commitment to winning two world wars, is a world power with overseas bases, with far-flung interests, and security commitments to allies and former adversaries (whom we have to build up from virtual ruin) on almost every continent. The era ends with the announcement of the Truman Doctrine, and the beginning of the Cold War. For every month of war during the Trans-Oceanic Era, there are 5.2 months of peace.
The Cold War
March 12, 1947 to May 12, 1989
Containment of the Soviet Union, a peer adversary, which dominates Eastern Europe and makes serious inroads in Asia, southern Europe, and Latin America. Large wars in Korea and Vietnam, the respective growth and contraction of the US Military in the aftermath of those wars, and lots of little wars by proxy, and an existential threat of Soviet first strike. The Cold War is declared over on May 12, 1989, by President George H W Bush. Indeed, in 1990-91, forces from Europe are sent to Saudi Arabia for the Gulf War, more than a year before the final collapse of the Soviet Union. In this increasingly active era, aside from a Cold War for the entirety, for each month of hot war, the United States is only at peace for 2.67 months.
The Global Era
May 12, 1989 to December 31, 2011
Two wars in Iraq, 9/11, the war in Afghanistan, protracted and expensive efforts at nation-building are the events of the most active time for America's military in her entire history. For every month at war during this Global Era, America will have just 1.08 months of peace. The Global Era ends, according to Secretary Work, with the end of the war in Iraq
The beginning of 2012 is the beginning of the "Naval Century".
This era, says Secretary Work, will be one of global American sea power, focused on the western Pacific, always a maritime region, and the Middle East, which is becoming increasingly so.
Secretary Work asserts that this nation's military, its people and equipment, are tired out. They need to be refreshed, revitalized, and allowed to recover from the strain of two protracted wars. And the military needs to shrink. Especially in manpower, the single highest cost category.
I reproduce Secretary Work's perspective in near entirety because I believe it is cogent and well-thought, from someone whose grasp of history is superb, and because it is worthwhile. It also allows us to put current conditions in context. Some of his points are excellent, and provide an insight into how Mr. Work thinks of what he calls the Total Force Battle Network and its shape in the coming decades.
This Total Force Battle Network will be characterized by a Navy-Marine Corps team capable of forcible entry and power projection globally, and an ability to keep vital SLOCs open to freedom of navigation. This Naval force will be characterized by thoroughly networked platforms and weapons, unmanned systems in all three dimensions, with technology-enabled combat power second to none. An increased emphasis on SOF throughout the services, Navy and Marine Corps included, and a more capable maritime domain awareness using unmanned and manned platforms to cover vital areas nationally and globally. Forward presence in vital regions will be credibly maintained. This force will be maintained and sustained by personnel strengths equal to the task, a break from the "optimal manning" experiment that went "too far".
This will also be a force that is used less frequently than were forces in the Global Era, allowing for time to train and maintain, and to test and experiment with new technologies and new methods of employment. And, passionately, Mr. Work reminded us that the people who make up our Naval forces, Sailors and Marines, will remain the single greatest asset the Total Force Battle Network can employ. They will remain the professional, motivated, educated young warriors that are exemplified by CDR Ernest Evans, who told his crew of Johnston (DD- 557) "This is a fighting ship, and I intend to take her into harm's way!". And at Samar, when eight Japanese capital ships appeared on the horizon, turned his destroyer toward the vastly superior force and interject his little ship in between the Japanese and the escort carriers of his task force. The decision cost him his ship and his life, but helped save the Task Force and possibly the Leyte landings further south. It also earned CDR Evans a posthumous Medal of Honor. Our people and our Navy and Marine Corps will do the things that are required to be the best in the world, because, as in the past, they will be "great by choice".
Secretary Work's words should be inspirational to any Sailor or Marine who takes pride in his service. The Navy Undersecretary is definitely on our side. He is a man who says what he means and means what he says. The coming cuts, the $480 billion in the next ten years, are challenging but workable. They represent a drawdown of some 24% of the US Military, which Mr. Work points out is rather less than that of other post-war draw-downs, including the years of the "Peace Dividend" following the Cold War and Desert Storm. His was definitely a tone of confidence in the future of our Naval forces.
I hope he is correct. I hope we have a strategy commensurate with our capabilities, and our reach doesn't exceed our grasp. And that our focus on SOF and unmanned systems will not require the "Plan B" of conventional forces in great numbers, because they simply will not be there. Whatever the numbers of ships, systems, and personnel we settle on, that cannot be the starting point for the ill-conceived concept of further pinching of pennies by chasing temporary savings ("Optimal Manning", deferring maintenance, retiring warships at half their service lives) that result in driving up long-term costs and reducing effectiveness.
And I hope he is right about sequestration. Because, as upbeat and slightly sanguine as Secretary Work's words were, even he admits that the cuts that would come in that event will devastate our nation's defenses and make any meaningful National Military Strategy impossible.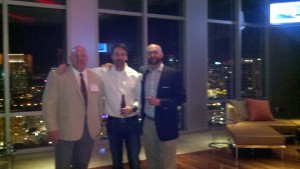 In a new addition to the annual West conference in San Diego, USNI hosted an evening event for its members at the Ultimate Skybox overlooking Petco Park downtown. Made possible primarily by the generosity of Dr. Jack London, a member of the board of directors and longtime member of the Institute, the event was attended by Institute members young and old including a number of active duty officers as well as Undersecretary of the Navy, Robert O. Work, who delivered the Conference's Plenary Address this morning.
Dr. London's generosity also lent an element of style and class to the evening that was above and beyond the convention center feel of the larger conference. But while it is hard to complain about the weather — the low last night was probably around 60 degrees — and the open-air venue offered a beautiful nighttime view of the downtown cityscape from the 15th floor, the real heart of the evening was the company and conversation. While the panels and speakers at West 2012 have been excellent as always, the evening at the Ultimate Skybox stuck out as what the Institute is really about: not big booths or bustling convention center floors but simply facilitating conversations amongst its members, both the retelling of old stories and the sparking of new debates. And by sheer happenstance, Mary Ripley the Institute's Director of Online Content and Media Marketing who makes this blog possible happened to discover than another longtime USNI member, Col. Mitch Rios, USMC (Ret) that just happened to be there that evening was the son of her father the late Col. John Ripley's platoon sergeant in Vietnam.
Here's to hoping that last evening marks a new tradition for the Institute in San Diego.
In the second panel discussion on Tuesday at West 2012, 'The Future of Shipbuilding: what can the nation afford?,' included some familiar but still valuable refrains. The litany of recent acquisition failures and the challenges now facing the U.S. Navy and the U.S. shipbuilding industry hardly need repeating here. It is all too familiar to all of us. The panel seemed to come down on the optimistic side, and it does seem like some important lessons have been learned and fixes are being implemented. But it was also apparent just how much more needs to be done.
While much of the discussion was good and insightful it remained rooted (not unjustifiably) in where we're at and how we move forward with what we have now.
But if Alfred Thayer Mahan was in the room, I tend to doubt he'd be surprised about our predicament. I don't mean the specifics, but that we are in the position we are in more generically. Mahan tells us that the foundation of a strong Navy is strong maritime commerce and maritime culture. Warships are expensive — and they were when we built our first six frigates. But from our founding to the time Mahan wrote The Influence of Seapower Upon History in 1890, we truly were a maritime nation and only a small fraction of our ocean-going citizenry were in the employ of the U.S. Navy, Marine Corps and Coast Guard.
We are perhaps more reliant than ever on maritime commerce, but ships built elsewhere, flagged elsewhere and crewed from elsewhere sustain the flow of commerce, energy and raw materials that contribute to our livelihood and way of life. There are obviously sound commercial reasons why much of this has taken place. And I'm certainly not advocating that we embark on some sort of state-driven commercial enterprise.
But it does seem like when we talk about fixing shipbuilding, we might benefit from a discussion about why the biggest ships and offshore rigs in the world are built more efficiently and more reliably elsewhere or why Maersk's headquarters is in Copenhagen. And perhaps most importantly, why much of what domestic, commercial maritime shipping there is exists only due to a 1920s piece of legislation (updated in 2006) and why that legislation has done little to cultivate robust, competitive maritime commerce. We may not be able to pull global shipbuilding out of South Korea and China, but should we be resigned to a world in which the U.S. Navy, Coast Guard and Military Sealift Command are the principal customers of yards in the United States capable of building large ships? That's certainly the reality we're stuck with in the near-term, but are there ways we can re-incentivize American shipbuilding and American maritime commerce?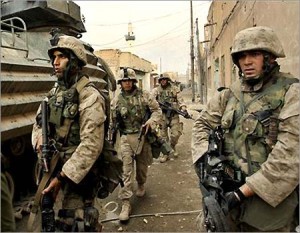 "…now it is time to think!"
This statement, alternately attributed to Winston Churchill and Ernest Rutherford, was the baseline theme of all of yesterday's speaking and panel sessions here at USNI/AFCEA West 2012.
But is it a fair statement? And is it accurate?
The implication of that statement is that senior military and civilian officials in the Defense Department have been accustomed to throwing money at problems rather than thinking through a solution. And this questionable practice is the reason for "bloated" Defense budgets in the post-9/11 world.
I disagree. While undoubtedly there are inefficiencies in Defense spending, and more can be purchased for the dollars spent, I simply don't buy into the notion that the statement implies.
Much is made of the "doubling" of the Defense budget between 2000 and 2011, but little is said of the effects of the "Peace Dividend" and the acquisition "holiday" of the 1990s. In yesterday's shipbuilding panel, of which more will be written soon, Mr. Mike Petters from Huntington Ingalls Industries (the shipbuilder formerly known as Newport News Shipbuilding and Drydock, among other names) gave us some interesting insights as to the effects such uneven procurement and "holidays" have on building ships. The cost to the manufacturer of sitting idle, and of sudden restart at a surge level, is considerable. Elsewhere, in the Navy-Marine Corps Team panel, there was also significant discussion of the very real problems experienced by prime and sub-contractors when production drops below minimums for business solvency, or unpredictable dry spells and cancellations occur.
The costs of fighting two wars that represent a level of commitment of a single Major Regional Conflict (MRC) in 1990s parlance undoubtedly drove up Defense budgets, with personnel increases for the Army and the Marine Corps, operating costs, ammunition and fuel, aircraft and ground equipment maintenance and repair, and rapid acquisitions of vital equipment like MRAP vehicles as the dollar drivers. Many of those rapid acquisitions centered on burgeoning technology and unanticipated requirements, and anticipated requirements that had not been met (up-armored M1114 HMMWVs) in anywhere near sufficient numbers over the previous decade.
However, I cannot agree that the services, especially the notoriously tight-fisted Marine Corps, suddenly spent the last decade as profligate spenders without rhyme or reason, as if they had their parents' credit card on a college weekend. If they did, then such did not occur at the tactical level.
Today, with US military involvement with Iraq at an end, and Afghanistan employing a small fraction of the US Military (90,000 of 1.44 million, just 6.2% of personnel), the "pivot" of the focus of our military to the Pacific region and the execution of the Cooperative Strategy requires meaningful commitment of adequate resources to counter the capabilities of a fast-rising near-peer in China.
While comments from each of the speakers and most panel members were couched in terms of required and critical capabilities, there was acknowledgement of the budget axe that will be the final arbiter of which capabilities we can afford, and which we cannot. Where and when that axe falls will determine this nation's ability to execute its National Military Strategy, and by extension, its National Security Strategy.
Doing "more with less", another phrase often heard yesterday, is a hackneyed and trite bit of platitude that is a signal that what we truly have is not a capabilities-based Defense budget, but budget-constrained Defense capabilities. You do not do more with less, you do less with less. That, whether it is a popular sentiment or not, is an inviolate fact of life. To the vast preponderance of the men and women of the US Military, who have always done as much as possible with what was given them through two protracted wars, the idea that thinking only takes place when all the money has been spent is an affront to them and is dismissive of their courage and commitment.
If I don't hear Churchill's words applied to our Military ever again, it will be too soon. If there is a ringing of truth in them, it should be in the ears of those who wear stars and wide gold stripes. The rest of us have been thinking all along.

The morning panel discussion at USNI West 2012 was entitled "The Navy-Marine Corps Team: Hang Together or Hang Separately?"
Excellently moderated by Frank Hoffman, the panel members were:
VADM Gerald Beaman, Commander, Third Fleet
VADM John Blake, DCNO, Integration, Capabilities, and Resources (N8)
BGen Dan O' Donohue, Capabilities Development Directorate, HQMC
MajGen Melvin Spiese, Deputy CG, I MEF
Panelists were unanimous in their comments as to the new appreciation of the truly integrated nature of the Navy-Marine Corps team, and the necessity of that close and long-standing relationship as US focus "pivots" toward the Western Pacific. The unique combined capabilities of the Navy-Marine Corps team to project power globally and to gain entry, as Admiral Vern Clark once stated, "without a permission slip", was acknowledged to be as important in the coming decade as it has ever been in our nation's history.
As such, the integration of Navy-Marine Corps fixed-wing air, the maintenance and enhancement of amphibious assault capability, and the return of the Marine Corps to its nautical roots after two protracted land campaigns, all were indicators of the new-found sense of teamwork between the services. Several panel members commented pointedly on just how closely the guidance of CNO Admiral Greenert and Marine Commandant General Amos align. This is not coincidental, as in the coming budget challenges the Department of the Navy, which includes the Marine Corps, needs the capabilities of each of the respective services to execute the Maritime Strategy in the growing A2AD environment. Joint Operational Access must indeed be accomplished jointly, with each service enhancing and complementing the capabilities and mission sets of the other.
This represents a much more harmonious situation than the somewhat discordant voices (behind the scenes, at least) which were heard in the last several years. That is good news. Because the assertion of how much each service needs the other to operate in the vast expanse of the ocean to our west is difficult to overstate.
There was much discussion regarding the F-35B, which General Spiese termed the most important program in the Marine Corps. He stated that its capabilities to operate off big-deck amphibs and high sortie generation rate are keys to USMC warfighting doctrine. With a current and near-future paucity of sustainable Naval surface fire support, General Spiese's assertion is spot-on.
A question to the panel from your humble author regarded identified capabilities gaps, lack of viable NSFS, and mine warfare, specifically counter-mine capabilities. As the Amphibious Operations Area expands exponentially, a necessary result of fielding of longer-range systems of delivery (MV-22, a future ACV), those two tasks in particular have been flagged as being an even greater gap than exists with current systems and methods. (Simply, the farther from shore the amphibs launch the landing force, and the farther inland the Ospreys can execute vertical envelopment, then the larger the mine-clearing task and the more expansive the target list. This is true even if the landing area is lightly defended.)
The answers were instructive, as Admiral Beaman asserted that prioritization of systems in the current budget environment might mean modification of requirements. Moderator Frank Hoffman identified the need for a low-cost and high-volume FS system to fill the gap until newer systems are fielded (rail gun, possibly) and existing systems improved. (An ability to UNREP VLS, perhaps?)
BGen O'Donohue talked in positive terms about the mine-clearing module of the LCS, and it is clear there is a tremendous amount riding on the success of that system. Admiral Blake explained that the migration is taking place from current methods of mine clearance where the sailor is in the mine field to methods where the sailor is not, and the clearance is performed remotely.
The panel espoused the distinct and realistic view that the current proliferation of A2AD systems make for a very challenging operating environment, and the emergence of a near-peer potential adversary in China raises the ante for getting it right with our Naval forces. But at least those challenges will be met together by the Navy-Marine Corps team.

This week in San Diego, USNI/AFCEA West 2012 will be examining the issues and challenges associated with a US Military that has reached a "crossroads".
As has happened so many times in the last century, the signposts to that crossroads are fiscal and not operational. Even with the drawdown in Iraq, and the war in Afghanistan employing just a small fraction (about 90,000) of the 1.44 million US servicemen and women, the driving forces for the coming cuts are budget shortfalls, and spiraling national debt.
Panel sessions include discussion of the future of the Navy-Marine Corps Team (which doubtless will encompass amphibious capabilities), information and INFOSEC requirements for Naval forces, the balance between the warfighting head and the logistics tail, and the looming question of our new Pacific orientation, China.
Speakers include former CJCS Admiral Mullen, Navy Undersecretary (and former Marine Artilleryman) Robert Work, David Hartman, and Medal of Honor Winner SFC Leroy Petry, USA.
As usual, USNI will have a reinforced fire team of bloggers to tell you about it. The unit symbol is below. We will begin in a wedge formation for all around security and flexibility, and then we will do whatever SWMBO tells us to.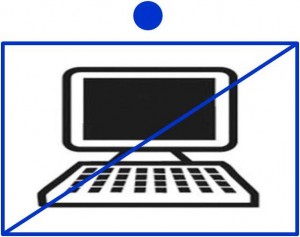 If you are going to ask tough questions, and give tough answers, San Diego in January is a pretty good place to do it. The forecast in Vermont is for snow.