Archive for the 'Writing' Tag
Women's Equality Day is a commemoration of the passage of the 19th Amendment, granting universal women's suffrage on this day 95 years ago.
Today is also the start of "Women in Writing" Week at the Blog. Many of the authors that follow, from now until September 2nd, are either first-time writers, new to the blogging world, or writing on issues they are passionate about.
The idea to have this week came after I culled through all of the blog posts here one day, to get a sense of where we were, where we are, and where we're going. What Mary Ripley began inauspiciously nearly 7 years ago has blossomed into an online forum that continues the proud traditions of the Naval Institute.
Yet as I read post after post, one thing was missing: the voice of female authors. In more than 500 posts, fewer than 10 were written by active duty or reserve female officers, and none were written by enlisted females. According to CDR Salamander recently, perhaps this is because "they do not feel that their point of view…would be 'politically acceptable,' and from their perspective, the cost/benefit ratio just [does] not make it worth it."
If this is so, let us make this place one where all can come and constructively contribute without retribution. And let us stand up for one another when that retribution attempts to rear its ugly head. As the same CDR wrote at USNI Blog's humble beginning, "Creative friction is good. A questioning mindset is good. Diversity of thought is good….and a little moxie doesn't hurt."
The timing of this "Week" is fortuitous, too, as major "firsts" throughout the military have brought the issue of patriotic women serving their country to the forefront. The first enlisted women submariners are beginning their training, and will report to their boats next year. And of course, the first two women graduated from the Army's prestigious Ranger School last week.
But as we move past these firsts, we must ask ourselves an important question: "When is 'celebrating' women not all that good for women?"
In an article published last week at the Washington Post, Gina Glanz remarks that, "Something tagged exclusively for or about women is all too often a revenue generating strategy alongside a way to deflect criticism about the lack of attention to women and an opportunity for the powers-that-be to say, 'look what we do for women.' Unfortunately, often, what they 'do' is not much."
Glanz goes on to recommend that when women are asked to be singled out—or "siloed"—for being women, they should just say no.
And that was a strong sentiment as we stumped for articles for this week. Women's issues are Navy issues; pay, benefits, uniforms, deployment schedules, meeting—and defining—standards, doing more with less – these are issues that we all grapple with. Knee-jerk categorization of some issues as "female" and some as "male" cheapens the contributions of all Sailors and Marines.
What will follow during this week is writing by both women and men on daily life in the Navy, role models and mentors, uniform policy, retention and leadership, command, innovation, and hope for the future. These are not male issues nor are they female issues. They are Navy issues.
Will this be USNI Blog's only "Women in Writing" Week? Should it be? Perhaps.
Someone once spoke of a dream, where we consider all human beings equally based on the content of their hearts. Today, we must similarly strive to be a service where all who are willing are considered equally on the content of their performance and their character. This space exists for us to write about it, and to come together as both "writers" and "doers."
CDR Salamander asks, "Do we want writers, or only writing that is within certain defined boundaries?" The legacy of the Naval Institute has been constructive writing and debate on any topic. Let the existence of this week—anathema to some—be a signal that we welcome all voices and we will, as a community, stand up for all those willing to speak. We welcome all women and men to contribute equally—and often!—to the Naval Institute Blog.
We've got a great week shaping up, with both new and old authors alike–add your voice as a contributor! Please send your articles or ideas in by Wednesday, or contact the week's editor if you would like more time.
Beginning on Women's Equality Day (26 August), the Naval Institute Blog will be running a "Women in Writing Week," highlighting the writing of female commissioned officers and enlisted personnel in the sea services.
Women comprise more than half of the US population and 18% of naval officers between O-1 and O-4, yet they make up fewer than 1% of writers at the Naval Institute Blog.
We invite ALL females–active, reserve, retired, civilian–to write for the Naval Institute Blog on any topic of their choice. We also invite all writers of any gender to write about their favorite female writers in the military, and those role models who have paved the way for others to follow.
Blogging is not a gender-specific sport. We invite all men and all women to participate, to share in their equal voice and contribute to our great naval debate.
Interested authors may submit their writing (whether it is a final product or simply a draft with which you would like a little help) to [email protected] or [email protected] Thanks for writing!
On the heels of Misso and O'Keefe's excellent piece calling for an increase to the already healthy pool of critical-but-constructive JO writing, "Stick Your Neck Out," James Fallows at the Atlantic has published in an unfortunately different tack, "Two Young Officers on How the Country Let the Military Down, and Vice Versa," showing the state of the military from a "I'm out" angry mic-drop perspective. Now, he has published a follow-up this morning, "A Reform the Military is Undertaking," with some Junior Officer (JO) responses, but we all still need to have a chat.
Guys, I feel for the two officers' sense of frustration – but this growing stream of solutionless exit-route bitterness is becoming too much a staple in corners of dialogue on the military. The vast forest is often missed for the particularly striking burning trees – and attention to the unofficial public debate seems to occur as an responsorial afterthought rather than the main thrust of our discussion. In some cases, you may even do a dis-service to a well-meaning JO whose writing may be shocking and a traffic generator, but fails to follow the advice of Brett Friedman on sound JO approaches to problem solving and writing.
If you find yourself with a fiery tome written by an O-2 or terminal O-3 who has been pounding away at their keyboard in well-meaning isolation – don't do yourself and them the discredit by using it as a tool for pulling in clicks. Consider doing your and their credibility a favor, as a believer in the civil-military dialogue: put them in touch with someone you know in uniform, who you would trust to help that young JO add the tact and fact-checking necessary to make a truly incisive piece. Force them, before publishing, to grapple with the concrete realities that mold their institution and how they would see these realities shifted through implementable solutions. Remind them about the size of their institution with its indirect paths of change or glacial pace. You might suggest that, perhaps with time, their passion for change and continued service could see those or other changes come to pass. Hey, maybe just send them to one of us for a quick look-over?
Journalists, academics, enthusiasts… let's have some real talk. If you want to write about the military, its culture, or the technical, tactical, operational, and strategic concerns of its members – you can always listen to the one's who are still in, trying to understand, pursuing solutions, but are still sometimes frustrated (if that's what you're looking for). Some of you do listen, and you have our thanks – perhaps some of us have even bought you a beer as part of that civil-military dialogue. There exists whole constellations of critical-but-constructive JO's and J(ish)O's writing, with the occasional peppering of responses or even policy from GO/FO's – all accessible to you every day: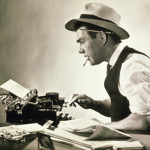 I have said this before, if we want to build a better civil-military understanding, I beg you start paying attention to the debate happening in the public writings of those servicemembers you want to understand. Though there is a place for appreciating the pure critics and exit-route mic-droppers; their views should not be the main drumbeat of our dialogue. To be fair, many of us who write regularly are a self-selected group – there still remains a vast space in which to encourage JOs to write. Those in the public space who avail themselves for those writings are doing a service, but the cherry picking and lack of guidance in the production of shocking JO posts does no service to your legitimacy among those you wish to discuss, and misinforms – or only partially informs – the public you are attempting to explain us to.
You want controversy, you want to see the battle of ideas, you want characters, you want stories… they're all out there. The shooting stars may grab attention, but the constellations in the night sky are how we should navigate.
Since coming ashore as an NROTC Assistant Professor, I have come to wonder why poems and literature at sea are losing popularity amongst our ranks. Perhaps the mystery and feel of navy life has been diminished – Electronic Chart Data Information System (ECDIS-N) does not have the feel of a sextant and receiving storm data vis-à-vis Meteorological Officers in Hawaii isn't the same as predicting gales using weather gauges.
Many officers and sailors have talked to me about "how interesting navy life used to be," or have confessed, "it isn't the same anymore." These are accurate observations and I think that an organization with a rich history such as ours deserves admiration. Nevertheless, this is the best time to be in the Navy. Women and minorities serve at equal status with their white male counterparts; sailors have more support networks then ever before; and social media allows many of us to communicate with our families in nearly real time. Our sensory connections with the duties we perform at sea are indeed not what they once were, but does this necessarily mean we are less inclined to write about the encompassing power of our planet's restless and mysterious waters?
Despite the interest our careers inspire amongst men and women of all ages, there has been a considerable decline in literary reminiscences over the last few years. Instead of using turning to pen and paper to share and confess our thoughts, we merely use hash tags and click 'share.'
The nineteenth century gave us Walt Whitman, Herman Melville and Joseph Conrad; the early twentieth century produced Jack London and Patrick O'Brien. They were sailors with the ability to portray sea life from a variety of perspectives that engaged readers at their core. Although their work was primarily fiction, I'd offer that the difference between fiction and reality is razor thin. The stories poignantly reveal human nature at sea and provide meaning that all of us can relate to. Like these famed authors, we too must strive to make meaning in what we do and then portray this cogently to the public domain and each other.
Popular writers have weighed in, but their contributions are not necessarily accurate. The April 19 New Yorker article "Shipmates: Life on an Aircraft Carrier" by Geoff Dyer, ended with the same dubious colloquialism every landlubber surmises. "When, at last, I was back on the very dry land of Bahrain, I checked in at a hotel, went up to my room, and showered for a long time. The water felt cleaner, more sparkling [. . .] I looked out the window at the empty cityscape and experienced another revelation: I could go for a walk!" Similarly, the only question Thomas Friedman asks a young junior officer when he rode the USS New Mexico for one night was "how do all of you stand being away from your families for so long underwater, receiving only a two-sentence 'family-gram' once a week?"
I would contest we are not simply motivated by the same social connotations that our civilian counterparts enjoy. We are sailors. We come from a different breed and our lives by nature do not possess the homogeneous social norms of our civilian counterparts. Although we may have put to sea for a variety of reasons – service to our nation, learn new skills, earn the GI Bill – all of us have been affected by the wonders of navy life; our lives sharpened by the life on the seas. Some of the mystery is gone, but the beauty still remains.
Proceedings and other naval publications primarily exist to discuss and debate naval doctrine, but it should also reflect on our social experiences in a meaningful way. To be honest, I have never mused about the powers of Aegis beneath the vast night sky, with the dust of the Milky Way scattered as far as the eye can see. Even though the Main Propulsion Assistant and the senior gas turbine technician could recite each valve within the main drainage system by memory, we never argued too much about engineering improvements that our senior leaders should be pursuing. We told sea stories, discussed books and history, laughed as we reenacted scenes in our favorite movies, and then went about our duties.
Mahan's diary as a junior officer is a fascinating read. Many of his entries lament about his fear of drinking too much and his abhorrence of superior officers. "The Captain has annoyed me, and I have felt and spoken angrily and sullenly." And, like so many of us, he does not always complete tasks on time. "Have failed in my duty concerning the reading of the Articles of War." Yet, within his complaints and small victories, a portrait of life at sea emerges. His ability to reflect on sea life, both positive and negative, ultimately led to him thinking more critically about naval tactics and the naval profession as a whole. Simply put, it gave him meaning and persuaded him to remain at sea.
Over the years, I have found that life itself is like the sea. Our lives ebb and flow like a foaming tide. We attempt to seize each moment, try to live one day at a time, hang on tightly to lifelines and trust that our faith in each other will get us there. So much we do in our lives as sailors is wandering and I do profess that wandering the ocean is the most exciting profession in the world.
Perhaps John Masefield says it best in Sea Fever.
Oh I must go down to the seas again,

To the lonely sea and the sky,

And all I ask is a tall ship

And a star to steer her by

And the heel's kick and the wind's song,

And the white sail's shaking

And a grey mist on the sea's face

And a grey dawn breaking
Before my final deployment aboard USS Milius, my wife gave me the finest gift anyone could: a journal. It was an impeccable idea. After all, there's nothing like a day at sea, to meditate about this earth and to think of all the challenges that await us afloat and ashore. So, as naval officers who experience the daily grind, let us tell the evolving story of our Navy. One hundred years from now these entries will capture us for who we were and where we were going.
Geoff Dyer, "Shipmates: Life on an Aircraft Carrier," The New Yorker, April 2014, 6; Thomas Friedman, "Parallel Parking in the Arctic Circle," The New York Times Sunday Review, March 29, 2014.
Diary entry on August 6, 1868 and May 11, 1869 in Letters and Papers of Alfred Thayer Mahan, vol. I (Annapolis: Naval Institute Press, 1975), 201; 301.
John Masefield, "Sea Fever" in Salt Water Ballads (1902).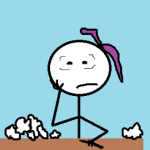 As a liberal arts guy with issues stitching decent prose together himself, who spent a career surrounded by a bunch of technical school types – I've always thought that each seabag should include Strunk and White's, The Elements of Style
, along with Lynne Truss's, Eats, Shoots & Leaves
– but perhaps we need to add two more items.
My pet theory was that our own rather particular Navy writing style came about as a byproduct of a strange mix of the old requirements of HF TTY record message traffic from the warfighter, an other-worldly and opaque self-affirmation cant that we use to write FITREPS and awards from the terminal-N1 – sprinkled with a healthy dose of passive voice CYA concerns from the suffering fonctionnaire with one two many tours with the Potomac Flotilla.
To help get around that habit, a few more should be added in the seabag to join the previously mentioned two. The third on the list should be an email you can find in full here, one that CHINFO, RDML Kirby, recently put out to the PAO Knitting Club titled, "Killing English." Here are a few of the pull quotes that hopefully will lead you to read the whole thing;
Here's an… example … about the Zumwalt-class destroyer:
"This advanced warship will provide offensive, distributed, and precision fires in support of forces ashore and will provide a credible forward naval presence while operating independently or as an integral part of naval, joint or combined expeditionary strike forces."

I count 14 adjectives in that sentence, maybe three of which are necessary. If you remove the 11 others, you come up with this:
"This warship will provide fires in support of forces ashore and will provide a naval presence while operating independently or as a part of expeditionary forces."

That's still a bit stodgy, but it's a whole lot easier to understand. And it gives the reader a better sense of what the ship can actually do, which is what I think we were trying to accomplish in the first place.
…
Somehow, somewhere along the way, we grew scared of verbs. That's a shame, because the English language boasts plenty of verbs that convey action and purpose. And the American military, perhaps above all professions, has reason to use them. Action and purpose is what we're all about.
…
We can no longer afford to say nothing. Each word must count. Each word must work as hard as we do. With resources declining and the gap growing between the military and the American people, we must at least try to communicate better and more clearly.
…
… it's not merely what we say that matters. It's how we say it. It's about the words we choose … or don't choose. It's about the sentences we build, the stories we tell. Frankly, it's about how we practice — yes, practice — our own language.

That doesn't just apply to the people who write the program guide or other policy wonks. It applies to PA professionals and the bosses we advise, too.

Mary Walsh had it right. When it comes to English, we have met the enemy. And they are us.

It's time to put down the adjectives and back away.
Yes, great Neptune's trident – YES.
First step is to speak clearly. Then we can lead to speaking directly. Then we can get to a place where in open we can speak as adults about adult problems in a way that can stand up to the follow-on question.
Ah, ha! There we go. A good PAO stays long enough for the follow-on question. I can see why this conversation is starting here.
Well done CHINFO … now let's see if we can get it to grow roots.
Oh, I promised the reader a 4th bit for the intellectual seabag, didn't I? You'll need to read his email in full to see how he applies it, but RDML Kirby mentions On Writing Well
.
I might have to give that a spin.