While I was re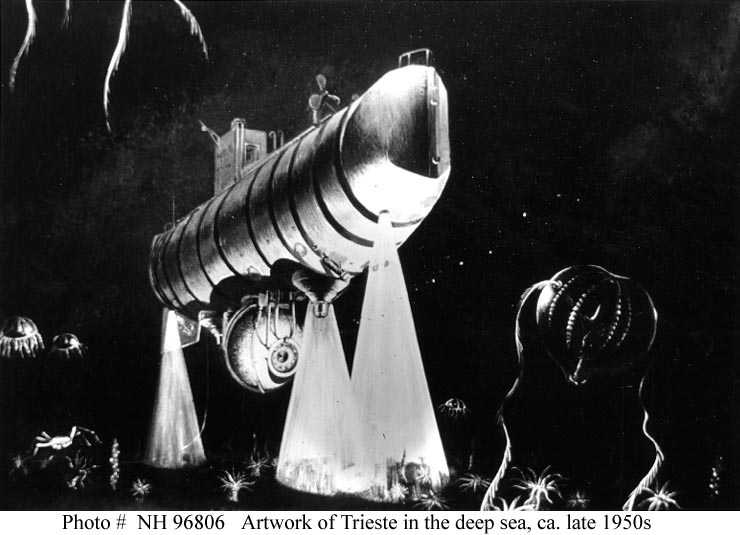 searching a post about the 49th anniversary of the Trieste's dive to the deepest part of the oceans (here), I came across this:
Swimming six feet above the bottom were a shrimp and a jellyfish, neither of them bothered by the enormous pressure on their bodies. The very fact that these creatures were living and healthy proved that the water had oxygen in it. Therefore it must circulate, because if it were stagnant in the trench, its oxygen would long since have disappeared. One immediate conclusion: ocean trenches are not safe places for dumping radioactive wastes, since their water does not stay put.
Here's a question for those of you concerned about the Navy's media image – should the Navy be doing a better job of reporting on all the vital work it has performed in weather forecasting, environmental studies, nuclear safety, oceanography and other vital issues of the day?
Who should lead the effort and what platforms should they be using? Is the Coast Guard doing this better than the Navy?
Any Vice Admirals with opinions should feel free to respond, along with anyone else, of course.

Posted by
Mark Tempest
in
Soft Power