The following images were released by the Navy today. Between these three one can see just about everything there is to see regarding the USS Hartford (SSN 768) damage.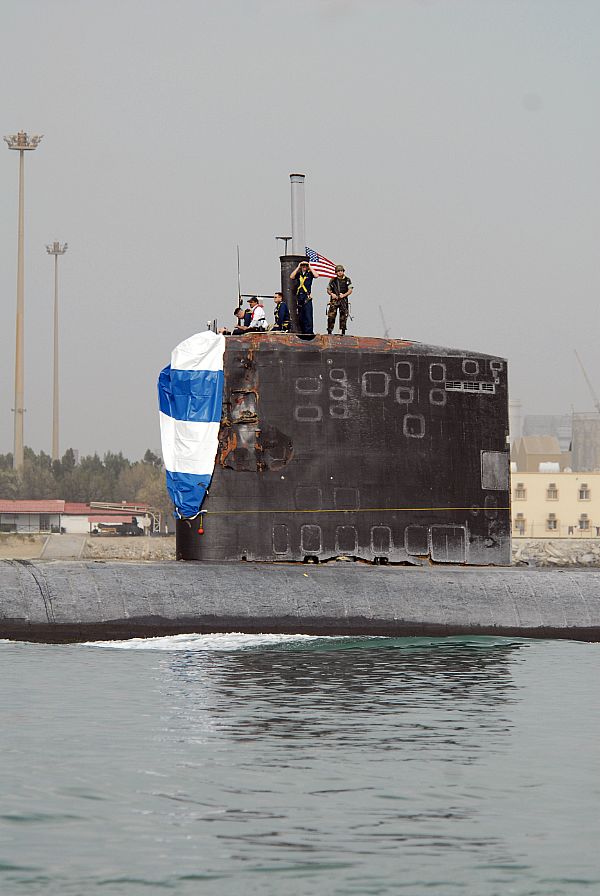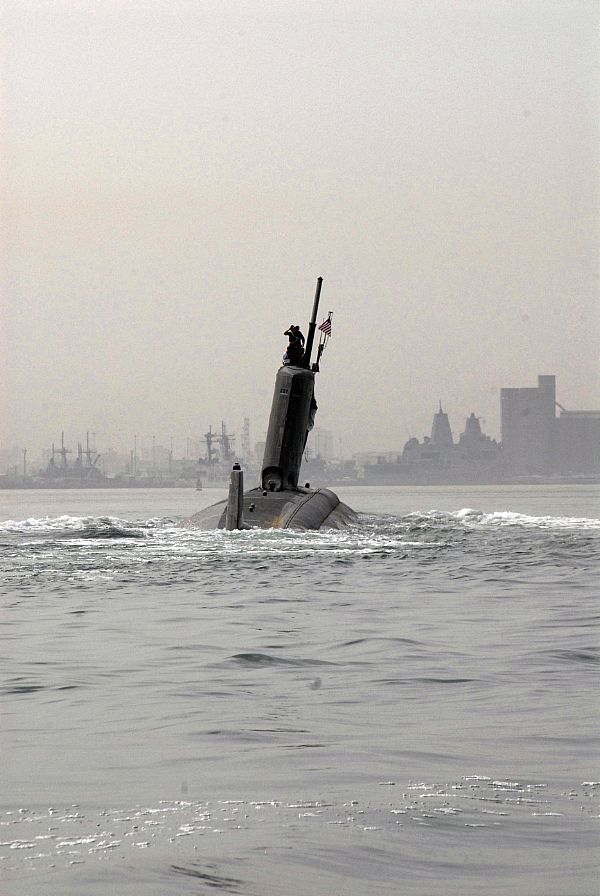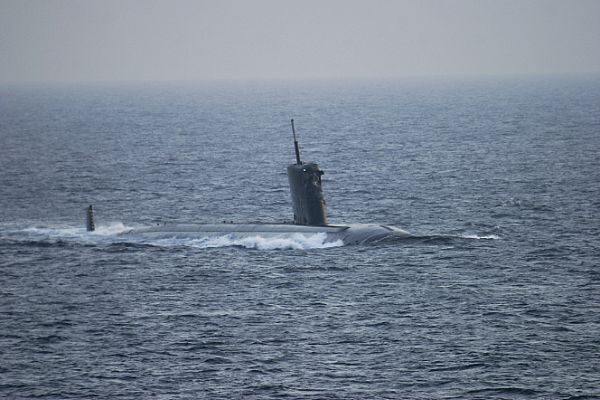 Click each image to see the higher resolution photography at Navy.mil. Looks like it was a hard enough collision for the sail to get knocked to the starboard pretty good.
No sailors were killed, and all sailors who were injured returned to duty.