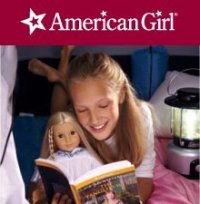 Looking for something fun to do this Saturday? American Girl Day this Saturday at the U.S. Navy Museum is history with a purpose that combines family fun with naval history.
Rear Admiral Jay DeLoach (USN-Ret) Director of Naval History, says American Girl Day is a "great event for daughters, nieces, friends, and family."
Meanwhile Laura Hockensmith, Deputy Director of Education and Public Programs at the U.S. Navy Museum, says "Liz, Karin and I are extremely proud to host American Girl Day at the U.S. Navy Museum. As both fans of the book series, and American Naval history, we are excited to link them together for the public. By creating this day dedicated to young ladies, we are encouraging the non-traditional military history audience, a new a generation of young women, to explore American history and spark a life time love of museums.
Hope to see you there! Details include:
Saturday, June 27, 2009
11:00am – 3:00pm:
U.S. Navy Museum
805 Kidder Breese Street, SE
Washington, DC
Meet Valerie Tripp, author of many American Girl series! (booksigning from 11-1)
Enter to win a Molly McIntire Doll!
Prizes for those who dress like their favorite character!
Dolls are encouraged to come join in the fun!
Hands-on activities highlighting the era of:
Felicity Merriman
Addy Walker
Samantha Parkington
Kit Kittredge
Molly McIntire
RSVPs are requested to ensure enough materials for all participants. Please call (202) 433-6826 or (202) 433-0280.
For Washington Navy Yard directions & Base access information:
http://www.history.navy.mil/about/navy_yard.html

Posted by
Jim Dolbow
in
Books
,
History