The USNS COMFORT will not be the only hospital ship off the coast of Port-au-Prince. Colombia and Mexico are sending their hospital ships.
David Axe of War is Boring has a great post about the Colombian Navy's Surgery Barge.
According to SOUTHCOM, the Mexican Navy Navy is sending the Huasteco Hospital Boat.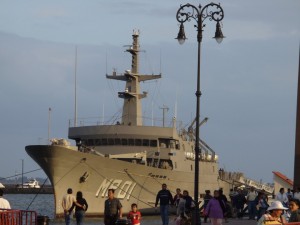 Posted by
Jim Dolbow
in
Foreign Policy
,
Navy