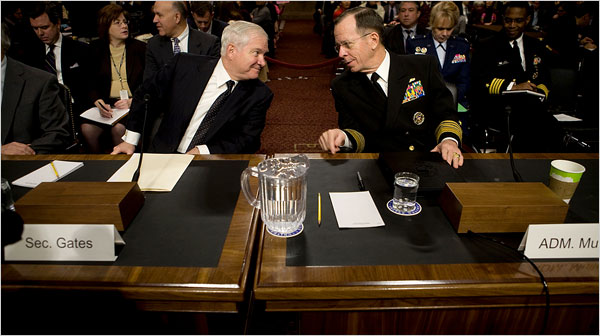 Admiral Mullen, CJCS, 2 February 2010:
As a murmur swept through a hearing room packed with gay rights leaders, Admiral Mullen said it was his personal belief that "allowing gays and lesbians to serve openly would be the right thing to do."

He is the first sitting chairman of the Joint Chiefs to support a repeal of the policy, and his forceful expression of his views seemed to catch not only gay rights leaders but also Senator Carl Levin, the Michigan Democrat who is the committee's chairman, by surprise.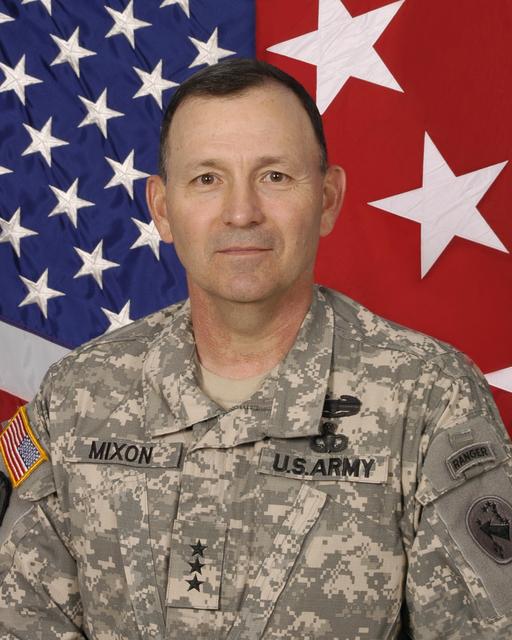 MGEN Mixon, CG, US Army Pacific, 8 March 2010:
It is often stated that most servicemembers are in favor of repealing the policy. I do not believe that is accurate. I suspect many servicemembers, their families, veterans and citizens are wondering what to do to stop this ill-advised repeal of a policy that has achieved a balance between a citizen's desire to serve and acceptable conduct.

Now is the time to write your elected officials and chain of command and express your views. If those of us who are in favor of retaining the current policy do not speak up, there is no chance to retain the current policy.
Admiral Mullen again, 25 March, 2010:
When asked about Mixon's letter this morning, both Secretary Gates and Admiral Mullen called Mixon's actions "inappropriate" because in his leadership position, Mixon has great influence on other men and women in uniform.
*******************************************************************************
So, the Chairman of the Joint Chiefs of Staff has the unrestricted right to express a personal opinion while testifying in uniform before Congress, but for a Commanding General to do so in an open letter to Stars Stripes is "inappropriate" because that CG has "great influence on other men and women in uniform"?
This is plain and simple hypocrisy on the part of Admiral Mullen. "Unanimous support of the Joint Chiefs"? That might be news to General Conway. If Admiral Mullen wants to be a political animal, he should take off the Navy uniform and enter the world of politics. Then, he can advocate and lobby all he wants to. If not, he should conduct himself as he apparently expects others to do.
Should Admiral Mullen decide that admonishment for expressing personal opinions in an official capacity is the order of the day, he should start early tomorrow, when he is looking in the mirror for his morning shave. If he cannot bring himself to display the most basic fundamental of leadership, that of leading by example, perhaps he should follow his own advice and "vote with his feet" right out the door.

Posted by
UltimaRatioReg
in
Air Force
,
Army
,
Coast Guard
,
Marine Corps
,
Navy