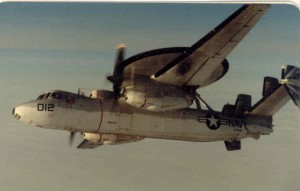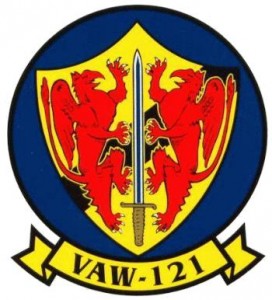 Getting early reports that an E-2C Hawkeye assigned to the VAW-121 ("Bluetails") is down in the North Arabian Sea. The crew evidently conducted a controlled bailout and three of the four have been recovered by SAR efforts. Fourth remains missing after four hours.
I can only speculate on what the cause of the mishap was — according to published reports the crew only notified the ship (after returning from a mission over Afghanistan) that there was a problem and they were conducting a "controlled bailout". Prior to this, there had been only one other successful bailout (where all of the crew got out of the aircraft), that being the VAW-122 bird lost in the East Med due to a fire in the right nacelle behind the firewall. In the 1990's, we lost a couple of aircraft due to inflight fires fed by the hydraulics — those were not survivable.
For those unfamiliar with the aircraft, the E-2 is the only fixed wing aircraft operating off the carrier today without ejection seats — because of the arrangement of the aircaft and the overhead radar dome, there is no practical way to eject from the aircraft. Hence, emergency egress in the air is via the main entrance hatch for all five crewmembers (for some reason the VAW-121 aircraft was carrying only four for this mission). although you practice and practice — and practice some more on the ground, it never is the same as when a real emergency occurs and you find yourself headed for that small door, through a narrow passage between equipment racks with all the possibility of getting caught on something. For the pilots, it is even worse as they have to turn around and step down from the flightdeck to reach the door — assuming the auto-pilot is still functional and can keep the plane level until everyone is out. Then, upon exit, you have to freefall away from the aircraft and manually release your chute, inflate your preserver, deploy raft, etc.
Overall, the VAW community has been one of the more fortunate when you compare Class A mishaps across the tailhook community – but when something goes really bad, it gets grim in a hurry.
Prayers for the crew, their families and the Bluetails. Hits especially close to home as that was my first squadron too, albeit a long time ago.
On days like today, we are all Bluetails…