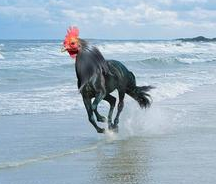 It's an all USNI Blogger fest today on Midrats!
Join EagleOne and me as we welcome our guests, fellow USNIBlog contributers Jim Dolbow and UltimaRatioRegis.
When, not if, the next large scale attack on US soil takes place – how are we prepared now compared to 8 1/2 years ago to not only prevent it, but to respond to its aftermath?
From out last line of defense to consequence management at the local level – what is there and what do we need to know about it?
We're back at our usual time and day – this Sunday, 18 APR at 5pm EST/1700R/2200Z. One full hour focused on Homeland Security.
Join us live by clicking here if you can, but if you miss the show or want to catch up on the shows you missed – you can always reach the archives at blogtalkradio – or set yourself to get the podcast on iTunes.

Posted by
CDRSalamander
in
Homeland Security
,
Podcasts
Tags:
Homeland Security
,
Midrats