I'm afraid I'm no longer a midshipman blogger. On Friday, May 28, I was commissioned as an ensign along with ~755 of my closest friends and classmates (255 more became 2LTs in the Marines). My brother, USMA Class of 2012 (West Point), gave me my first salute.
I started blogging for the Naval Institute during the second semester of junior year and I've had the pleasure of conducting several interviews (including with (then) VADM Harvey) and writing about topics from pirates to sleep deprivation to interviewing for nuclear power.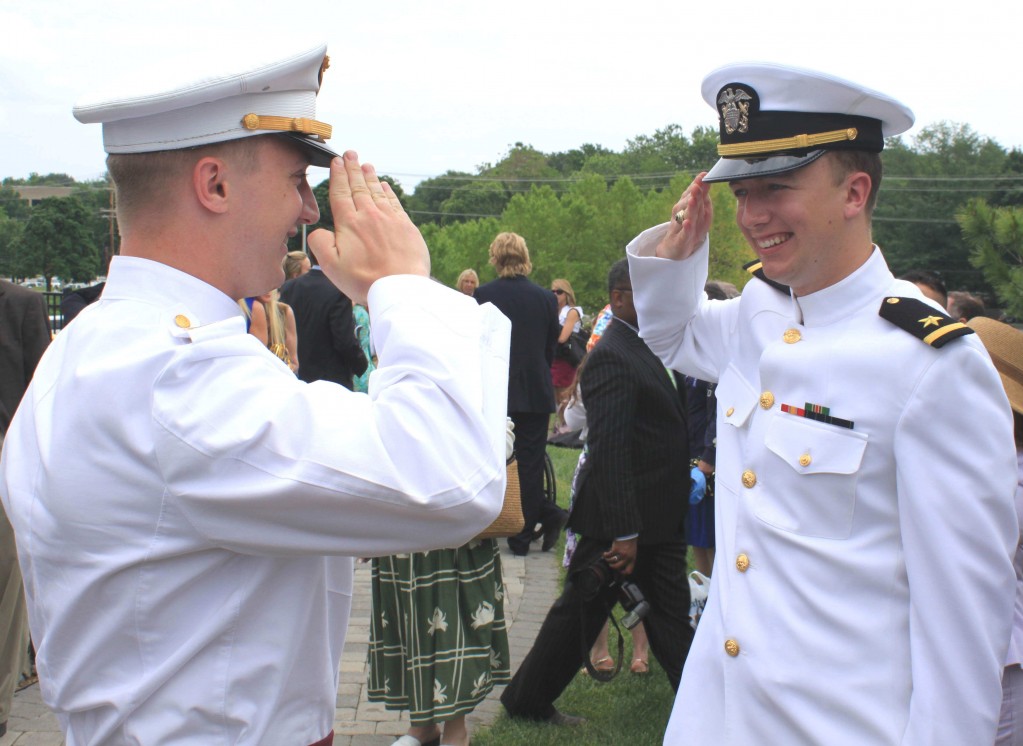 It's been lots of fun and I plan on sticking around–just not as the resident midshipman blogger! A replacement is in the works, but nothing official yet. In late July, I'll head down to Charleston, SC to report for nuclear power school and start the next part of my journey!

Posted by
Jeffrey Withington
in
Navy
Tags:
Jeff Withington