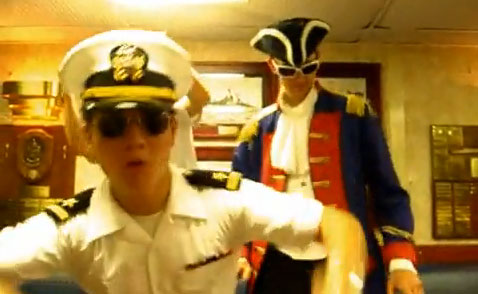 Being one of the resident civilians on this blog, I feel certain topics are off-limits. Put broadly, I do not write on internal Navy matters. Grand strategy, strategy, operations, tactics, and politics are fair game, but uniforms and Burger Kings on FOBs are not.
That said, I do have some understanding of what comprises life in the Navy. Or, at least I thought I did until I read this.
Hat tip to Starbuck.

Posted by
Christopher Albon
in
Navy