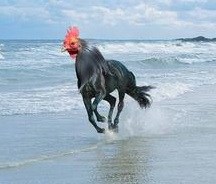 As we move into our second decade of conflict with Islamist terrorism, what have we learned, relearned, or having to unlearn about Counter Insurgency (COIN)? As those who control the budget look towards a post-Iraq and post-Afghanistan military – what moves will be made towards USMC force structure and equipment?
Please join my co-host and fellow USNIBlogg'r EagleOne and me on Midrats, today, Sunday 18 JUL 2010 at 5pm EST.
Our guest the first half-hour will be Dr. Andrea J. Dew, Co-Director, Center on Irregular Warfare & Armed Groups (CIWAG), Strategy and Policy Department U.S. Naval War College Newport, RI.
For the second half of the show, we will look at the moves being made already to gut the USMC force levels at first chance – how do we get the narrative right to fight this coming battle? To help us along with the discussion will be returning guest, fellow blogger USNIBlog'r, UltimaRatioRegis.
Join us live if you can and pile in with the usual suspects in the chat room during the show where you can offer your own questions and observations to our guests. If you miss the show or want to catch up on the shows you missed – you can always reach the archives at blogtalkradio – or set yourself to get the podcast on iTunes.

Posted by
CDRSalamander
in
Podcasts
Tags:
Midrats