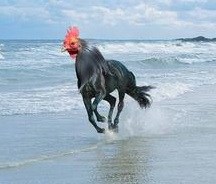 Tomorrow night, Wednesday, September 15, 2010, at the National Building Museum in Washington, DC, the United States Navy Memorial is having the 2010 Lone Sailor Awards Dinner.
A couple of days ago on Midrats, fellow USNIBlog'r EagleOne and I had on two of the honorees as guests; Eddie LaBaron and Lanier Phillips.
Though known as four-time Pro-Bowler, quarterback for the Washington Redskins in the 1950s, Tom Landry's first quarterback in Dallas, and Don Meredith's mentor; he was also a USMC Lieutenant in the Korean Conflict; decorated with the Purple Heart and awarded the Bronze Star.
We spent the first half hour of the show discussing the Korean War, Marines, and professional football – along the way weaving in some well grounded ideas on the nature of leadership.
Our guest for the second half of the hour, Lanier Phillips, was a trailblazer for all Sailors. In October of 1941, at the age of eighteen, Lanier joined the Navy. He was a survivor of the February of 1942 sinking of the USS TRUXTUN (DD-229). He was not just any Sailor though, he later took a step with confidence like he did during the shipwreck that put him in an raft – he asked to be treated as an equal and was the first black Navy sailor to become a sonar technician.
An impressive man and Sailor – we had a chance to talk about everything from life on a WWII era destroyer, the arch of how our Navy has dealt with race over the last 70 years – challenges that still exist, and some bright thoughts for the future.
It's fine if you couldn't join us live – you can always reach the archives at blogtalkradio – or set yourself to get the podcast on iTunes.

Posted by
CDRSalamander
in
History
,
Marine Corps
,
Navy
,
Podcasts
Tags:
Korean War
,
leader
,
Midrats
,
WWII