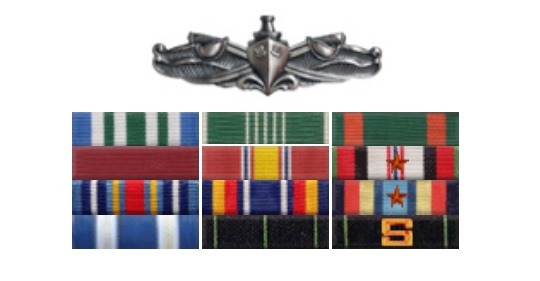 I knew coming out here that, just as in my last deployment, when it was all over, it would seem like it only took seconds to get there.
Well, I am there; I leave tomorrow. 337 Days Boots on Ground.

I've served in Bagram and Kandahar, with 4 Army units. It all seems like it only took seconds to get here, just the same I am tired and ready to go home. The prelude to this deployment was 3 years of Sea Duty and a FIFTH Fleet deployment, I had nearly 5 months between my ship deployment and this deployment. I need a break. I'm getting one, in a sense, as well. My next tour will be with NATO in Europe, this has been the light at the end of the tunnel for me out here. Getting those orders has been one of the biggest accomplishments I've had on this deployment, as I didn't use CMS to get the orders. I got the orders through networking, it's still hard to believe that it all actually came together. In this sense, that has been the dominant narrative for my entire deployment. Let me explain…
In coming out here, Sailors are told of how an IA/GSA tour will help their personal development and growth. How I interpreted the message is different than how it actually played out. I hadn't expected the growth to be so personal, to affect me on a deeper level than professionally. Who I am today, is not who I was a year ago, the growth I've experienced out here is the most I ever have experienced in a single year. But, it is because I pushed for it and gained it, but mostly from online. Everything I've experienced has had the internet–all of you–as a foil. I've at once been well grounded in the happenings at home, as well as everything that's happened out here.
While the Army had me process their awards to service members (I processed over 2,000 awards since last December. Close to 400 of them in my first two weeks here–which is how I got the Army Commendation Medal in my rack shown above), I considered it my primary duty to take care of the Sailors at the same command with me. I wasn't their LPO (Leading Petty Officer), but I did assume/invent the title of "Naval Liaison" for myself. Professionally this made me learn a lot. It's one thing to work in an office that takes care of Sailors, it's another to have to be the person to do that. I really did take care of a small divisions worth of Sailors out here.
I've often joked with other Sailors out here that I consider this IA tour my "Navy appreciation tour". Often, things are funny cause they are true. I really am glad I joined the Navy vice any other branch. The Department of the Navy does a better job taking care of its personnel than any other.
Would I do another IA tour? Yes. But, with some caveats. I don't want to come back to Afghanistan, unless I am directly contributing towards winning the war. I couldn't stomach sitting in an office writing awards with a war all around me, again. I have to contribute directly to victory if I am going to go to war. However, I'd process awards for the Navy in Iraq or in Djibouti. I also want to go back to sea before I deploy to land again. I firmly believe that I belong at sea more than I do ashore, that I can best serve my country doing all we have to do at sea (and getting ready to go to sea), than I can on land. As my RDC used to make us say, "Sailors belong on ships, ships belong at sea; haze-gray and underway is the only way to be."
You know, we've been doing these IA tours for a relatively long time now. I would have thought that many if not most Soldiers would have had served with Sailors before. But, outside of a few instances, none had before. Even more curiously, units show up out here and are surprised to see that they have Sailors, some units really had no clue that there were Sailors already in country to augment them. After this initial surprise wares off, we then try to figure out where we will get another computer from to accommodate the Sailors as well as the Soldiers they brought with them. War is full of contradictions and this war is no different. I've both been amazed at how quiet is has been, as well as how loud. How quickly things change, and how slow change is to come to Afghanistan. It was quite the moment to be working in my office when the news broke the story about the Rolling Stone article that lead to a new COMISAF.
There's more I'd like to say, and I've got some great 'land stories'. But, all the rest of it is best said in person and over a round. And again, I am tired, in more ways that I realize. Before I say anything else, especially publicly, I need to think about everything that has happened to me out here. I know I don't completely understand the narrative I've lived–that will only come with time. the next time I talk with all of you, I will not be in Afghanistan any more.
What now; what's next?

Posted by
CTR1(SW) H. Lucien Gauthier III
in
Army
,
Navy